Startup company Qwikwire joined forces with Satoshi Citadel Industries, one of the biggest crypto companies in the Philippines, to develop the capability of its blockchain-powered listing site AQWIRE to process crypto payments aside from different conventional channels such as credit/debit cards, international bank transfers, and SWIFT as well as give out different analytical data to help potential buyers with their purchasing decision.
Qwikwire said accepting cryptocurrencies as payments in the transactions would further strengthen the AQWIRE platform.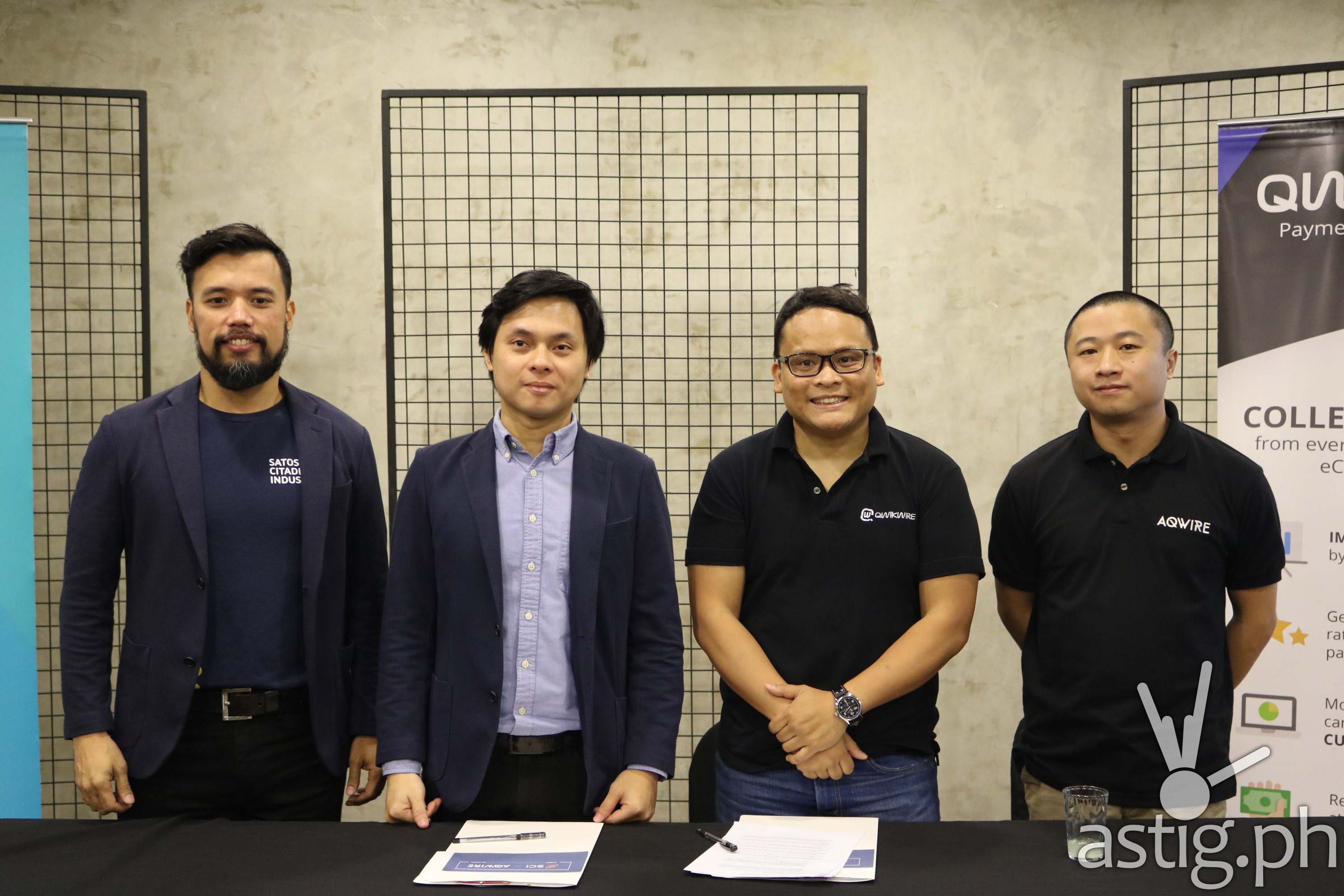 (From Left) Miguel Cuneta, Chief Community Officer, Satoshi Citadel Industries, Miguel Bailon, CEO, Satoshi Citadel Industries inked deal with Qwikwire's CEO Ray Refundo and Co-founder Scott Dy to enable its blockchain powered listing platform AQWIRE to process crypto payments worldwide.
Qwikwire founder and chief executive officer Ray Refundo said the company has seen interest from property buyers from the US, UAE, the Middle East, Japan, South Korea, among others.
Refundo said the platform would provide Philippine property developers an easier way to sell properties to the foreign market, as cryptopayments would allow for faster and real time payments for cross-border transactions.
AQWIRE is currently on its fundraising stage. To fulfill its goal, AQWIRE is raising $15M through a token sale. Proceeds of which will directly be used for the development of the platform, as well as, on-boarding more and more real estate developers, both locally and internationally.
Aqwire's pre-sale is live. To buy Qey tokens, please visit www.Aqwire.io.
– reported by Lariza Garcia
[zombify_post]