March 27, 2014 was the launching of the first and only sensitivity toothpaste in sachet form. It is none other than the world's Number 1 and dentist's most recommended sensitivity toothpaste, Sensodyne, from Pharmaceutical Giant GlaxoSmithKline.
The event was hosted by the darling Ms. Angel Jacob.
Guests were treated to a sumptuous buffet in the Rizal Ballroom of Makati Shangri-la. Booths offering specialty hot coffee and gelato were also available. Servers offering ice cold drink also went about to check if any pangingilo was noticed.
Mr. Jeoffrey Yulo, Consumer Healthcare General Manager of GSK Philippines gave a talk and noteworthy is the painstaking research that goes into all the products they launch and their charitable drives.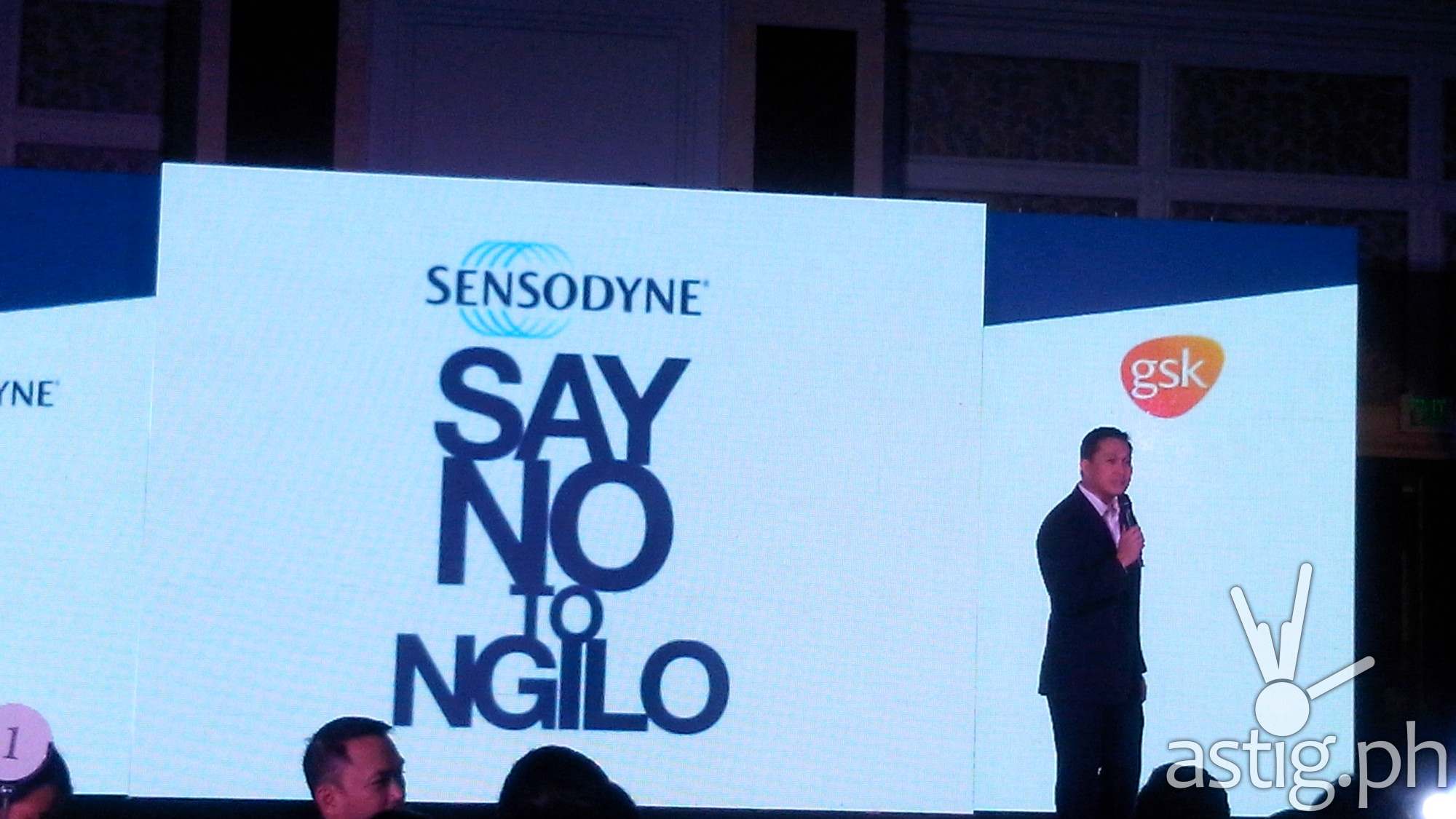 Slides were shown about real people and their stories. This is just regarding their tooth aches but this writer thinks also that in the midst of political issues- as a nation, Filipinos have a spirit of willingness to bear and suffer.
Dr. Alvin Laxamana, CDE Chair of The Philippine Dental Association discussed the medical side, which also includes dentine hypersensitivity which can be helped by small, simple changes, and pangingilo- which is serious but treatable.
People got excited as celebrity Luis Manzano emerged as the endorser of Sensodyne. He shared about his personal experience as a pangingilo sufferer. Even before he was tapped to promote the product, he had been using it. He admitted to being very particular of his oral hygiene because of his line of work. After the event proper, he obliged to a press interview. Many can't get enough of and asked about his romance with actress Ms.Angel Locsin. (Trivia: He is deathly afraid of oral procedures and has to be SEDATED.)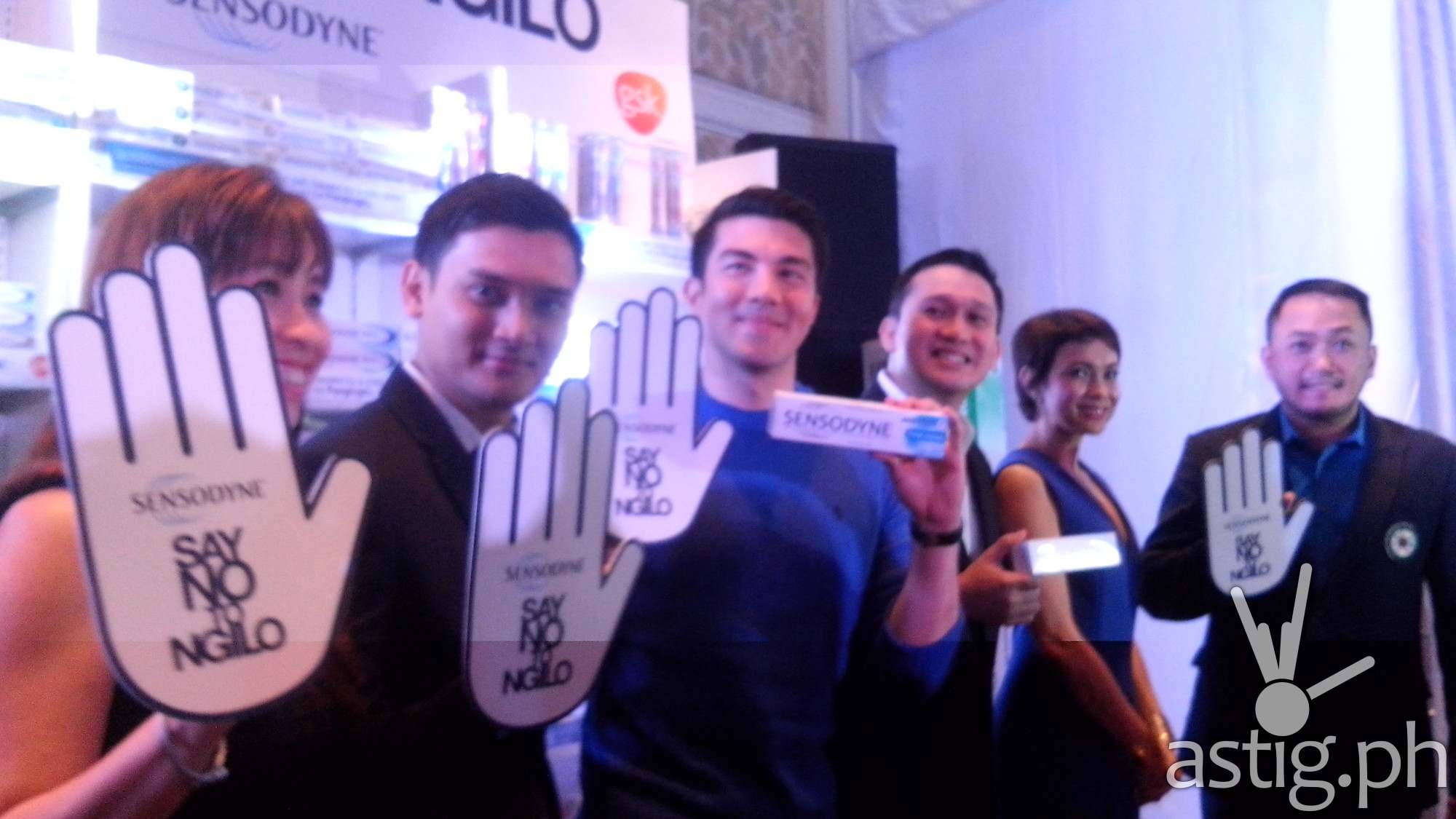 GSK Senior Product Manager for Consumer Healthcare Mr. Eduardo Joseph Cimafranca III started his presentation asking "Sensitive Ka Ba?" as his presentation touched on Sensitive Teeth and Sensodyne.
Then the Sensodyne sachets were unveiled and it was highlighted as a display in a sari-sari store.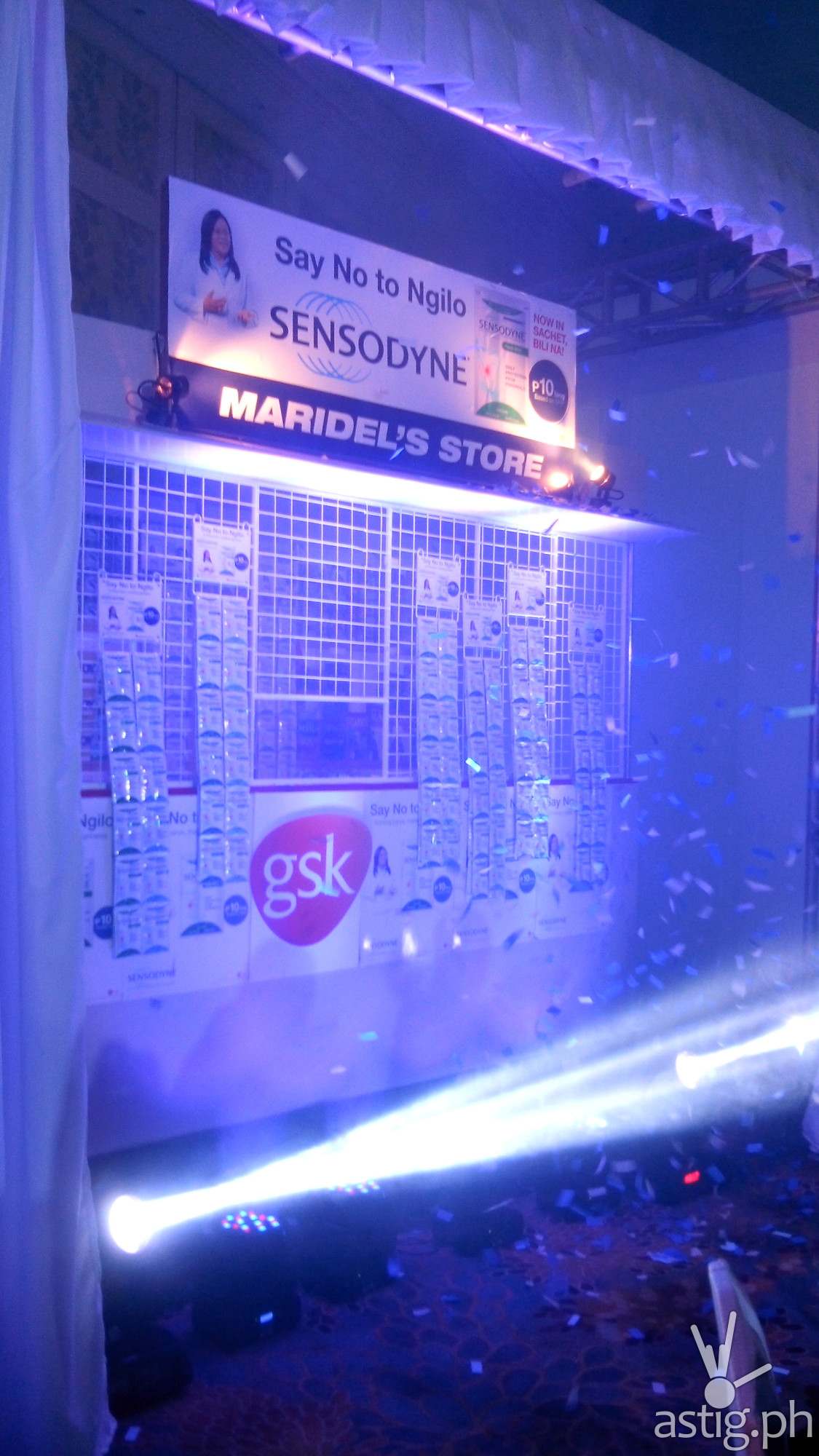 The symbolic joining of hands
Dr. Laxamana for the Philippine Dental Association – Luis Manzano as the face of all Filipinos- and GSK headed by Mr. Yulo pledged to fight and "Say No To Pangingilo".
Afterwards, there was a Q & A portion where guests were enjoined to raise their queries and concerns.
[stextbox id="astig"]For a clinically proven effective sensitivity toothpaste, Sensodyne Sachets in a twin pack is offered for only Php 10 SRP to make it accessible to each and every Juan.[/stextbox]