Michelin the worlds leading tire company,  introduces Michelin Energy XM2+ last September 11, 2019 at the Manila Polo Club. Which targets young and budget conscious consumers looking for performance and safety. Michelin XM2+ is the ideal  fitments from small to mid size passenger cars. Which describes as "makunat" when it comes to longevity down to the last mm.
Shorter wet braking distance by 1.5m when new and 2.6m when worn. Compare to other premium tire manufacturer, XM2+ Michelin tire product presentation plus 6 years official warranty and technical specs. See more of Performance made to last for more than 100 years, Video presented by Fiona Valle and Michael here.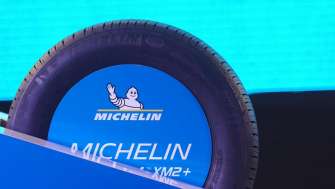 Michael Nunag, Michelin Philippines Chief Representative revealed that " "The MICHELIN Energy XM2+ improves, in various aspects, on its predecessor – the MICHELIN Energy XM2, which has been a leading mass-market tire for 8 consecutive years. Its performance is made to last.
Also, the tire's "Stopping Superpower" is preserved at a high level, even when the tire has been used for a long time. As its advertising campaign goes, MICHELIN Energy XM2+ is a "Stopping Superpower", keeping consumers safe and confident on the road, time after time."
Nunag explained that the MICHELIN Energy XM2+, with a new full-silica rubber compound, provides shorter wet braking distances by 1.5 meters when new, and by 2.6 meters when worn, compared to the average of other premium tire manufacturers*. The tire also offers longer mileage that outlasts other premium tire manufacturers** by 25%.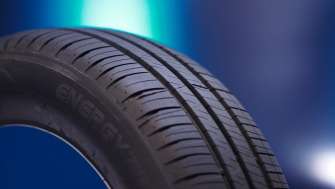 "The '+' sign on the sidewall denotes the rubber compound upgrade that is behind the braking superiority of the MICHELIN Energy XM2+ versus its predecessor. The tire also maintains the Green 'X' marking of its predecessor, indicating optimized fuel savings. We hope the combination of enhanced safety and superior value-for-money will particularly appeal to the younger consumers," Nunag added.
The new MICHELIN Energy XM2+ is now available at Michelin's authorized dealers across the nation in 36 sizes, from 14- to 16-inch diameter. For more information, please visit www.michelin.com.ph
*Wet braking test 80 to 0 kph, conducted by TUV Rheinland Thailand Ltd (an independent 3rd party), on Michelin's request, in Nov 2018 at Nongnooch Garden Chonburi, Thailand, on dimension 205/55R16 on Toyota Altis.
Comparing NEW and WORN MICHELIN Energy XM2+ versus four other brands of tires (figures represent the average of 4 other premium brands). Reference: TUV Rheinland Thailand Ltd, Technical Report No. 1203058671 001 and 002. WORN condition: tires tested at 2mm remaining tread depth.
*Longevity test conducted by China Automotive Technology and Reseach Center Co.,Ltd (CATARC) (an independent 3rd party), on Michelin's request, in September 2018 in TianJin, China, on dimension 205/55 R16 91V on VolksWagen GOLF7 comparing MICHELIN Energy XM2+ versus Premium Competitors (figures represent the average of 5 other premium brands). Longevity test run in average real usage with 20,000 km run and estimated longevity at the depth of Tread Wear Indicator. – Michelin Press (Data/Photos)
About Michelin
Michelin, the leading tire company, is dedicated to enhancing its clients' mobility, sustainably; designing and distributing the most suitable tires, services and solutions for its clients' needs; providing digital services, maps and guides to help enrich trips and travels and make them unique experiences; and developing high-technology materials that serve the mobility industry.
Headquartered in Clermont-Ferrand, France, Michelin is present in 170 countries, has more than 117,400 employees and operates 121 production facilities in 17 countries which together produced around 190 million tires in 2017. The Group has a Research and Development Center located in Europe, North America and Asia. (www.michelin.com)