Denim always finds a way to stay in style. Jeans, in all their body-contouring comfort, has become more popular throughout the fashion world since today's tastemakers wear this wardrobe staple to suit their own style.
Whether dark-washed or cut off, distressed to tailored, these chic celebs know how to do denim. Get inspired by their blue jean looks in their favorite Joe's Jeans.
1. Amanda Seyfried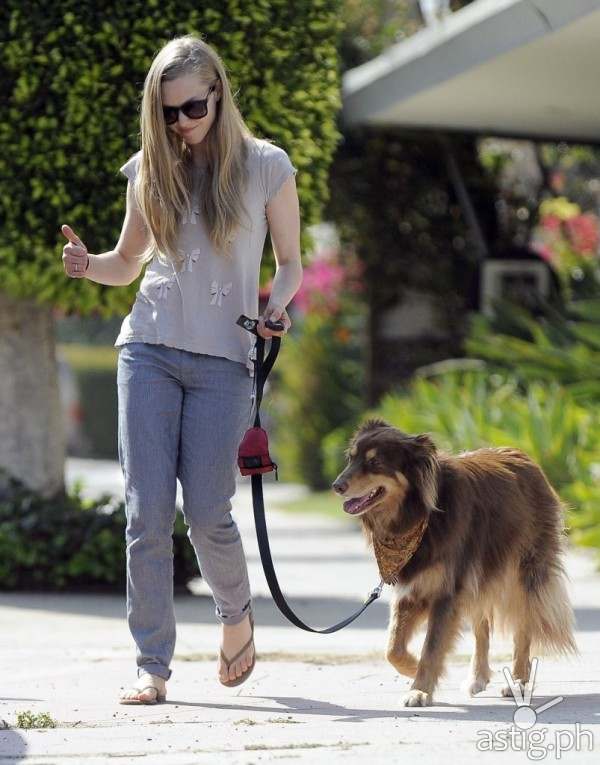 Amanda Seyfried rocks the grungy look while she takes her lovely pet to a walk in the park. The actress wore a Joe's Jeans Weekend Slim Fit Jeans in Lake paired with a bow printed t shirt and some sandals.
2. Taylor Swift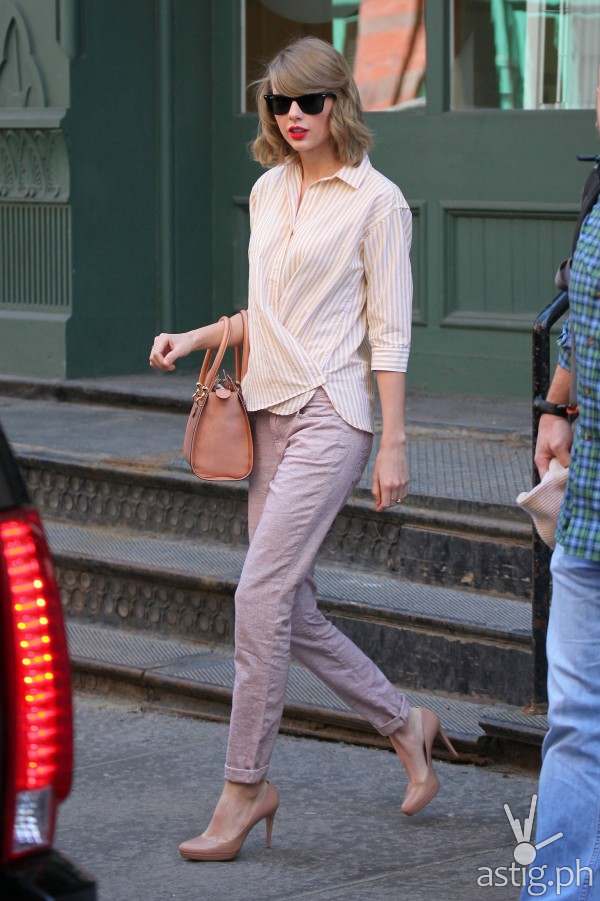 Taylor Swift's outfit spells clean and chic in every way. In her Joe's Jeans Weekend Slim Fit Jeans in Red Berry matched with a nude heels and striped wrap shirt, Taylor is one classy chic on the go.
3. Beyonce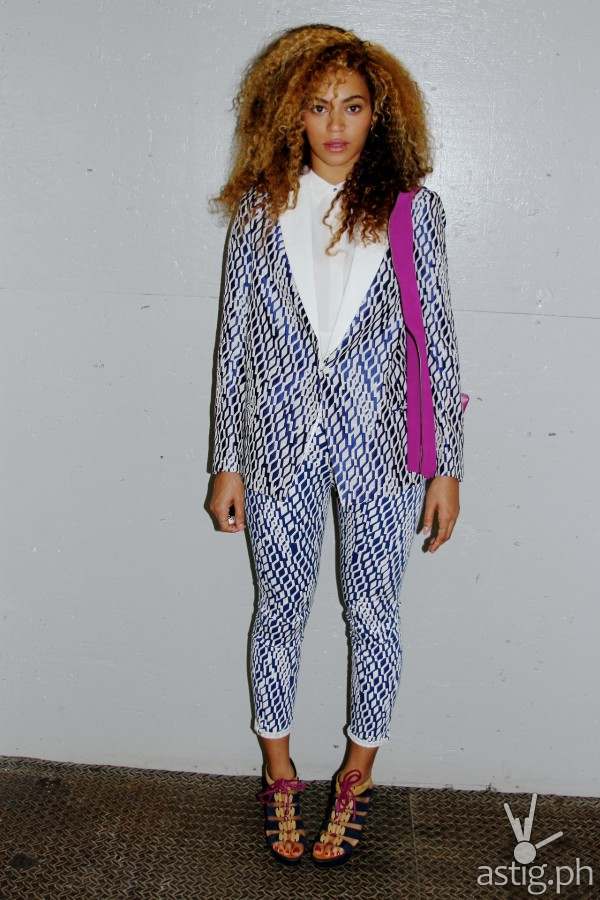 Beyonce looks electric in her blue pattern terno. The songstress wore a pair of Joe's Jeans High Waist Trousers in Geometric Jacquard with a matching jacket also from the line. She added a little contrast with her bag and laces on her heels.
4. Jennifer Husdon
Jennifer Hudson's golden heels are the perfect mate to her Joe's Jeans Riya denim jumpsuit in Medium Blue. A classy take on a denim jumpsuit matched with a great pair of heels is surely a scene stealer in any crowd.
5. Kourtney Kardashian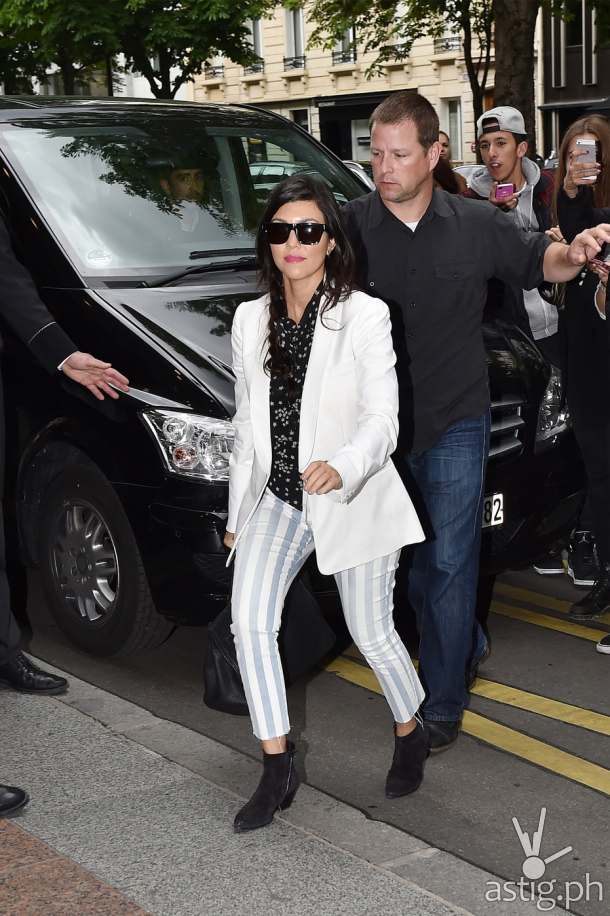 Kourtney Kardashian looked spring ready in pair of Joe's Skinny Ankle jeans in Baby Blues with a white blazer, dotted black blouse and black boots. She puts the "K" in her totally effortless look.
6. Vanessa Hudgens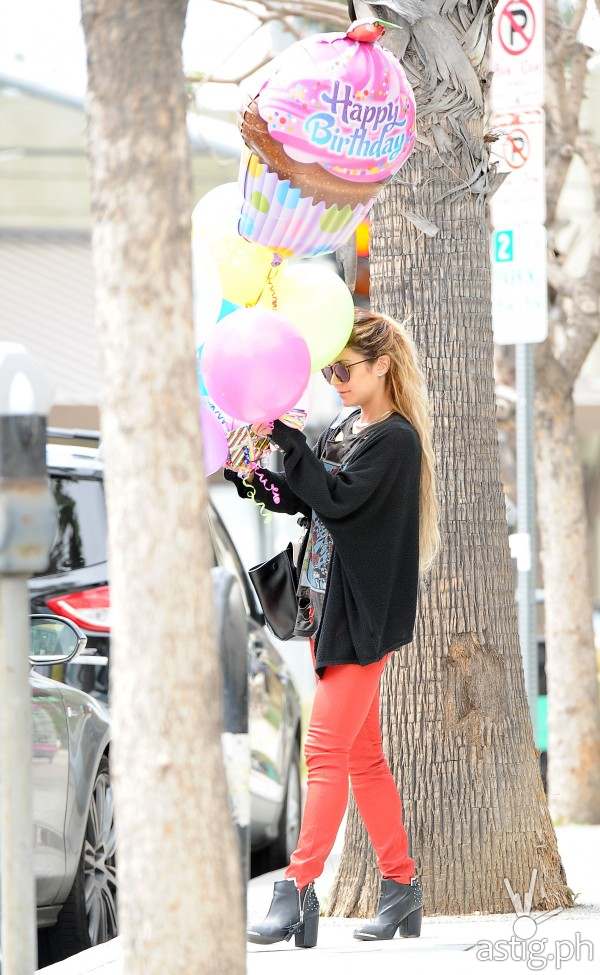 Dare to go red! Get the look from high school musical superstar Vanessa Hudgens. The actress kept it casual with a pair of Joe's Jeans Leather Pants in Fiery Red with a cardigan and ankle boots.
7. Anne V.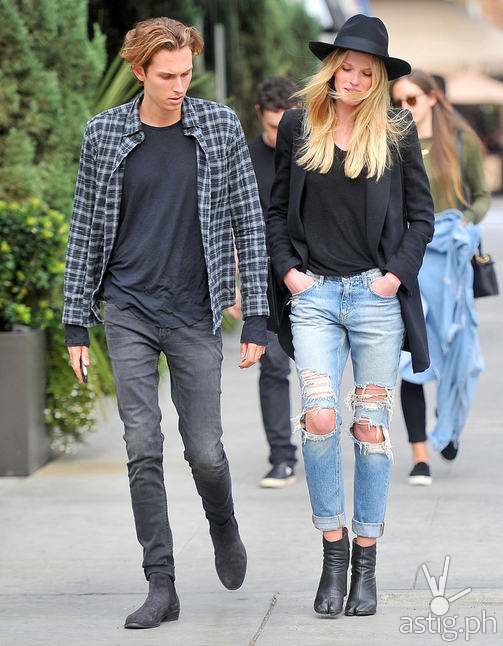 Anne V. demonstrates that going vintage can also be done on the streets. The model looks gorgeously rugged in a pair of Joe's Slouched Slim jeans in Cali with a long black blazer, top, boots and a hat.
8. Alessandra Ambrosio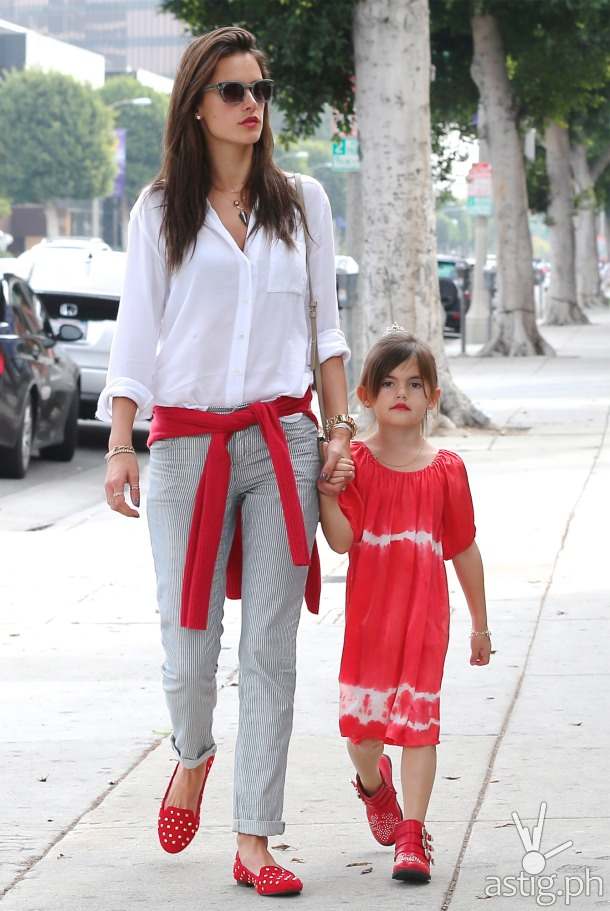 Alessandra Ambrosio, kept a polished look while balancing her role as a wife and a mother in a pair of Joe's Jeans Easy Slim Fit Jeans in Natural with a crisp white shirt and red studded flats.
9. Anna Sophia Robb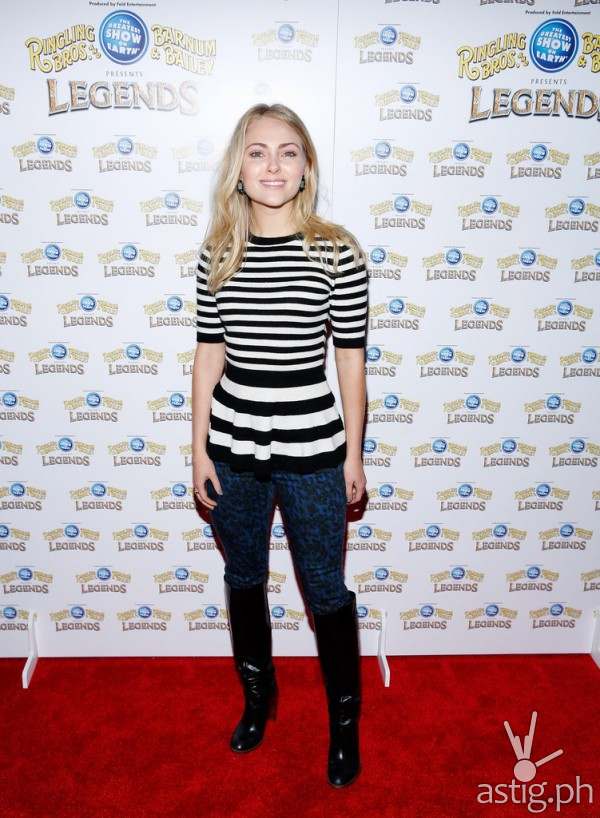 Anna Sophia Robb knows that stripes go well with denim. She wore a pair of Joe's jeans skinny jeans in Painter Leopard with a black and white stripe peplum sweater and black boots.
10. Hilary Duff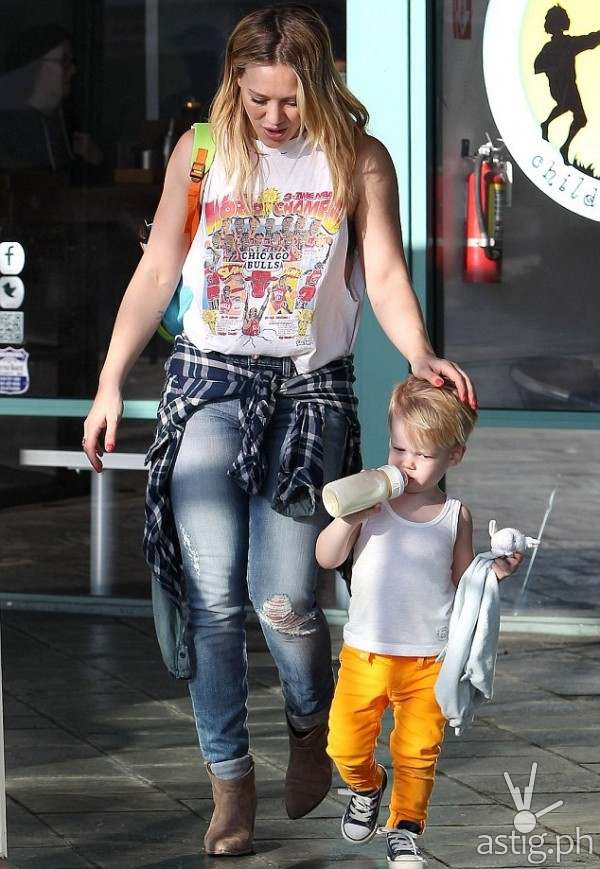 Who doesn't want to borrow from the boys? Hilary Duff was spotted with her son Luca in Los wearing a pair of Joe's Jeans Vintage Reserve Rolled Ankle Skinny in Cooper with Sigerson Morrison boots.