Reader's Digest Asia Recognizes the Most Trusted Brands in PH for 2019
These are the brands that are winning Filipino consumers' trust and confidence.
Filipino consumers are again given the opportunity to voice out their confidence on the brands they patronize and trust the most. Reader's Digest Asia is once again releasing the list of its Most Trusted Brands awardees for 2019.  
In a ceremony held on April 2, 2019 at the Marco Polo Ortigas in Pasig City, 32 brands from 50 consumer categories were recognized based on results of an independent poll commissioned by the syndicated general-interest family magazine.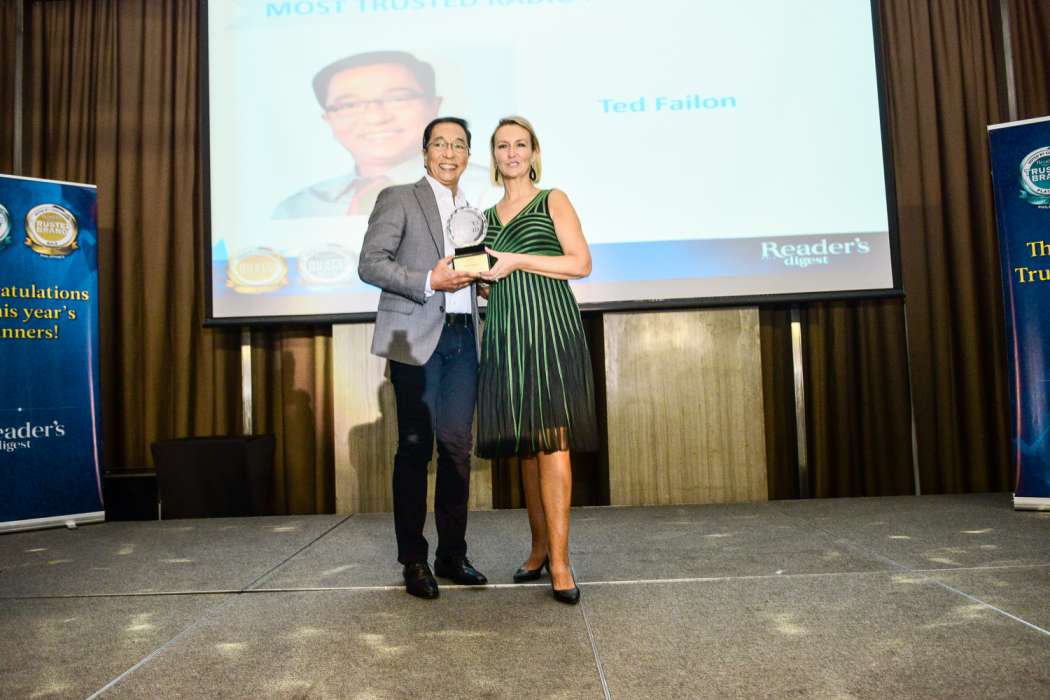 The 21st Reader's Digest Asia Most Trusted Brand awards are divided into three major divisions—Gold, Platinum, and Asia. The survey has evolved  from the traditional printed questionnaire-type into a fully online one. However, through the years, the Most Trusted Brands continue to uphold attributes that matter the most to discerning consumers—value for money, quality, good reputation, and social conscience.  
Here are the list of awardees for the 2019 Reader's Digest Asia Most Trusted Brands in the Philippines: 
Gold Trusted Brands
Gold Trusted Brands are outstanding, based on perception of consumers, who provided these brands with scores that are higher than their rivals in the same category. Some of the brands included in this list are the following: 
Acer – Personal Computer; Asian Eye Institute – Eye Center; Baguio Oil – Cooking Oil; BDO – Bank; BDO – Personal/Consumer Loan; Citi – Credit Card Issuing Bank; Citi – Personal/Consumer Loan; Condura – Air Conditioner; Condura – Refrigerator; Goldilocks – Bakery/Pastry Shop; Healthway – Ambulatory/Multi-Specialty Clinic; Hi-Precision – Ambulatory/Multi-Specialty Clinic; Ideal Vision – Optical Shop/Store; Manulife – Life Insurance; Orocan – Plasticwares; Panda – Pen; Sharp – Washing Machine.
Platinum Trusted Brands
Platinum Trusted Brands are those that perform exceptionally, based on consumers' perception. In this poll, these brands attained scores that exceed those of their nearest competitors.  
ABS-CBN – TV Network; Baby Company – Baby Store; BDO – Credit Card Issuing Bank; Carrier – Air Conditioner; Executive Optical – Optical Shop/Store; GMA – TV Network; Magnolia – Fresh/Frozen Poultry; Mercury Drug – Pharmacy/Drugstore; Monterey – Fresh/Frozen Meat; Pilot – Pen; PLDT – Broadband/Fiber Internet Services; PLDT – Landline Phone Service; SM – Shopping Center/Mall. 
Asia Trusted Brands
Asia Trusted Brand awardees are those that have simultaneously bagged Reader's Digest Trusted Brand award in the same category for at least three countries in the region (the Philippines, Singapore, Malaysia, Hong Kong, and Taiwan). Two brands are recognized this year through this award:
Acer – Personal Computer and Pilot – Pen 
Most Trusted Personalities
Reader's Digest Asia's Most Trusted Brands also recognize the trust given by consumers to media personalities, who are also considered as their own brands.  
For 2019, the most coveted Most Trusted News Presenter award is conferred to veteran newscaster Noli De Castro, a long-time anchor of 32-year-old primetime news program TV Patrol (aired over ABS-CBN). Last year, multi-awarded news anchor Jessica Soho was awarded as the first Hall of Fame Awardee as the Most Trusted News Presenter after bagging the award for eight consecutive years.  
De Castro's TV Patrol co-anchor, Ted Failon, is this year's Most Trusted Radio Presenter. Failon is the main anchor of the radio program Failon Ngayon, which airs every weekday morning at ABS-CBN's AM radio station DZMM. 
Meanwhile, TV host-comedian Vice Ganda brings home the Most Trusted Variety/Entertainment Presenter award for 2019. He is the main host of ABS-CBN's noontime show It's Showtime. Lastly, world boxing champ Senator Manny Pacquiao is this year's Most Trusted Sportsperson.  
Survey methodology
Reader's Digest Asia commissioned research firm Catalyst Research to conduct the annual poll. Up to 8,000 individuals were randomly selected across the region as representative sample of the Asian population. In the country, 1,500 respondents were tapped to represent the local consumers' perceptions.  
The respondents completed online questionnaires that asked them their most trusted brands based on trustworthiness, quality, value, understanding of customer needs, innovation, and social responsibility.  
Results of the Most Trusted Brands survey are featured exclusively in the April 2019 edition of the Philippines Reader's Digest.