Anker is known for producing quality accessories for your phone and computer, but lately we realized that their products are actually very well designed – not only are they simple and functional, but everything from the shape to the quality of the materials, down to the details make it look and feel like a quality product, one that you would love to have on display.
With Christmas fast approaching, we took a peek at the Anker official store on Shopee and found some really sexy-looking smart devices that would elevate the home office setting. With 2021 fast approaching, it might just be the right time to upgrade our homes.
Check them out, cart them, and who knows – you might just get a bargain this coming Shopee 9.9 sale!
1. Anker PowerCore Metro Slim
One of Anker's best-selling products is the 20,000 mAh Anker PowerCore Select. Priced at 2,695 PHP, the PowerCore Select is a high capacity powerbank that supports concurrent charging of up to 2 devices.
In addition to Quick Charge 2.0 support, it can automatically detect the maximum supported voltage via a technology called Power IQ.
However, we discovered another product called the Anker PowerCore Metro Slim. Wrapped in fabric, it's essentially sexier version of the PowerCore Slim, featuring two Power IQ Ports.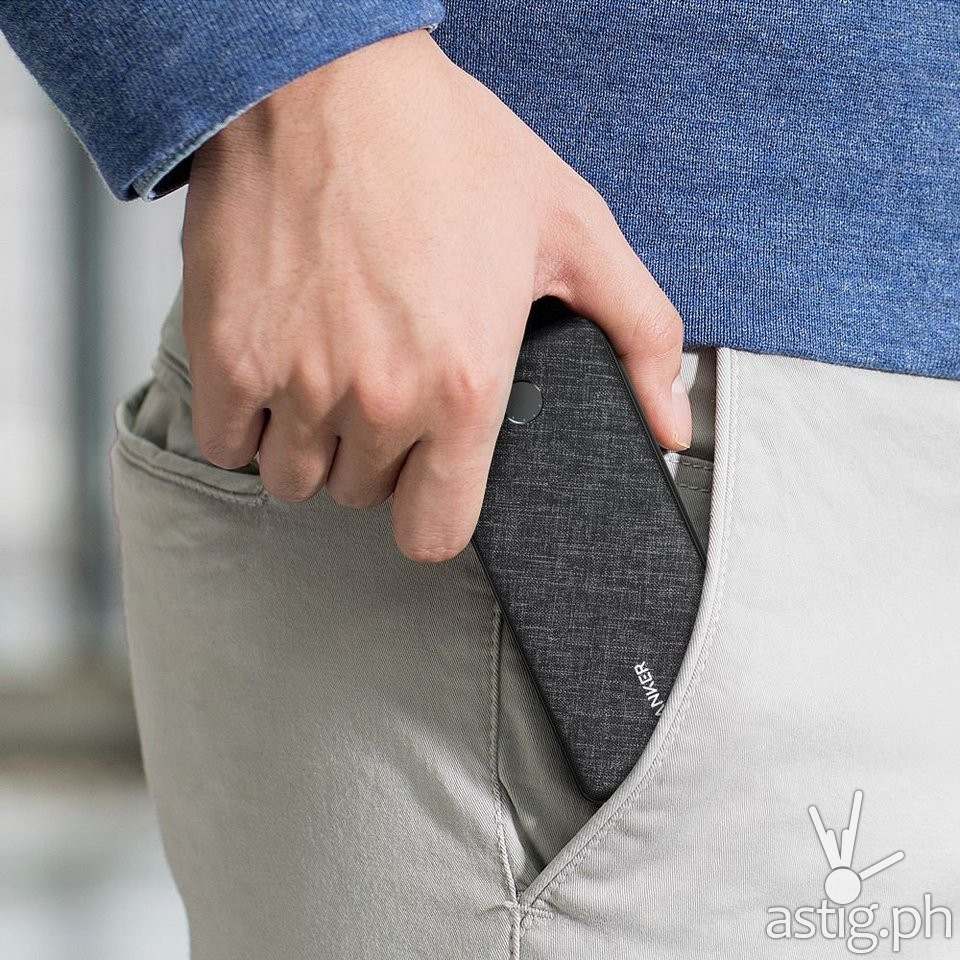 Aside from looking great, it can be charged via USB Type-C instead of the more traditional Micro USB port, which is great if you're already using a USB Type-C smartphone or some other device.
Like all other Anker power banks, it also has an LED notification light so you always know how much juice you have left.
2. Eufy Cam wireless AI security camera
Okay, this thing next item is a little pricey but damn does it look good, and for me, it showcases the future of CCTV cameras.
I'm talking about the Anker Eufy Cam Kit, an AI-powered wireless security camera. I'll let that sink in for a moment.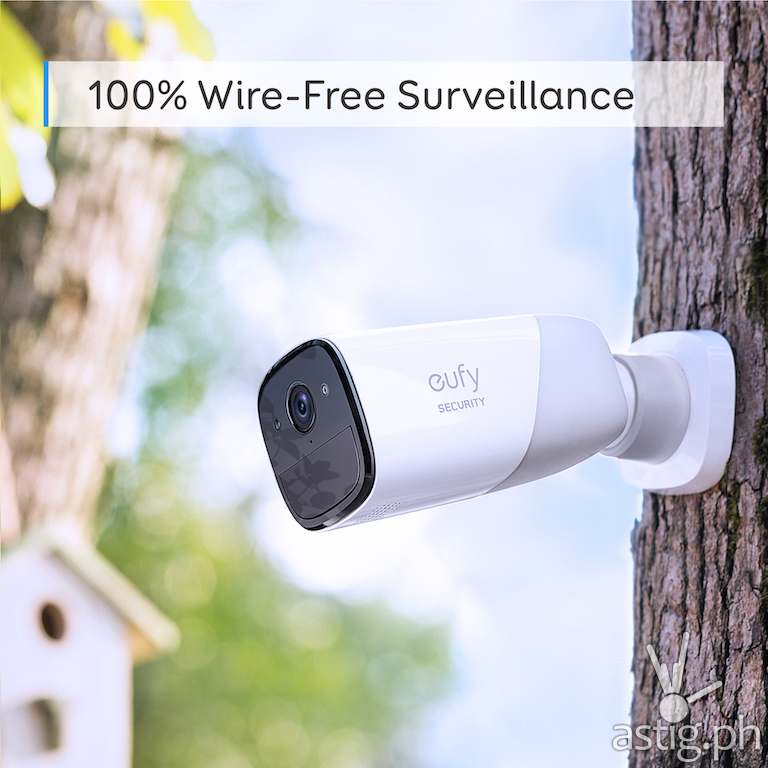 Done? Yep, that's right – the future of CCTV is here, and apparently it's wireless AI security cams which means you can install it almost anywhere without having to worry about power lines or cabling. The product page literally just says that you can stick the mount onto any flat surface, and you're ready to go!
It even has a magnetic mount (apart from the screw-type mount) that lets you easily adjust and attach / detach the camera.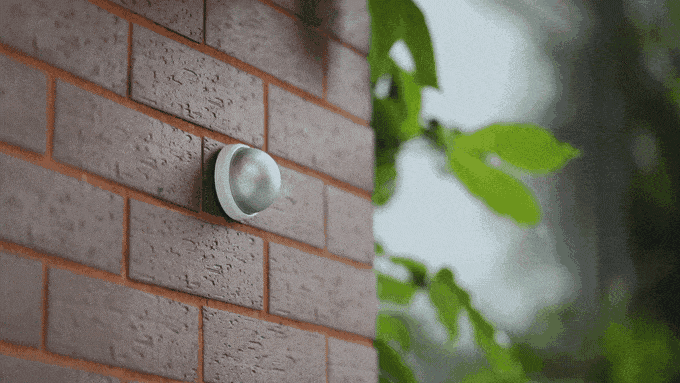 So actually, I was more worried about the camera getting stolen because it's so easy to install, which would be kind of funny. Thankfully, it comes with a 100-decibel alarm that goes off if it detects forceful removal.
The cameras are IP67-rated waterproof, so it doesn't have to be shaded or shielded from the elements.
According to the product page, the Eufy Cam Kit has a 365-day battery life. For a 1080p camera, that's just crazy battery efficiency right there!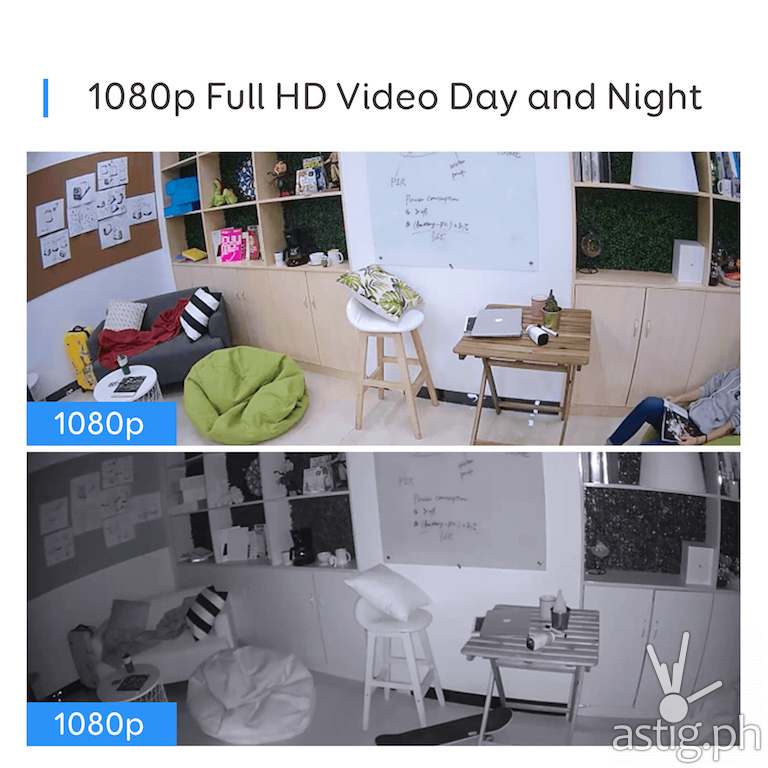 It even has its own 16GB microSD card that stores up to one year's worth of recordings. I doubt this refers to 24/7 surveillance recording, though. More likely, this refers to recordings triggered by events such as movement or sound.
Which brings us to its AI capabilities: it uses facial recognition technology to prevent false positives, so only unusual security events will get recorded.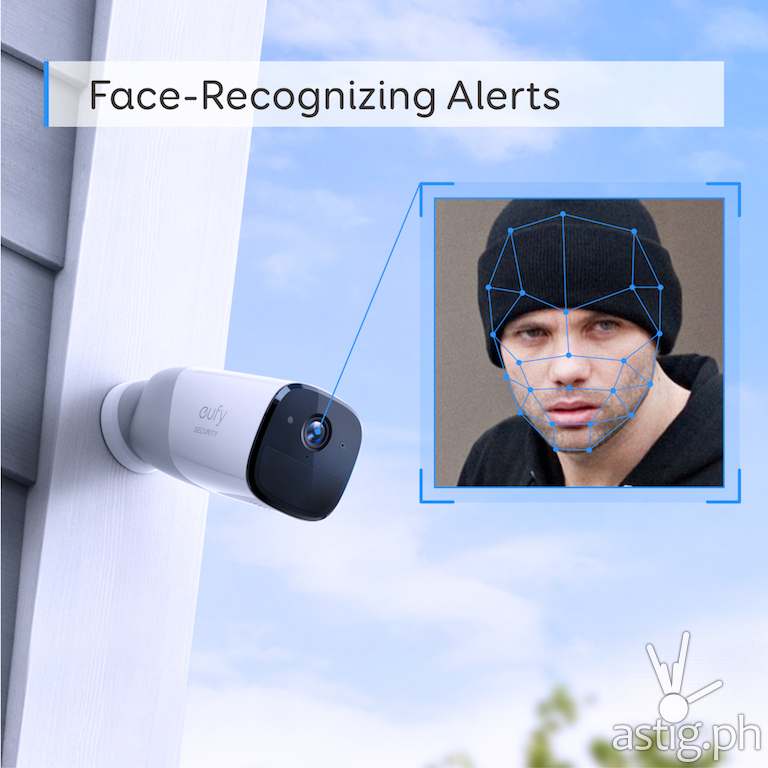 So for around the same price of your standard CCTV package, you get a high tech, low-maintenance AI security camera that can be installed anywhere! It's amazing!
3. Anker PowerConf Bluetooth Speakerphone
Working or studying from home means you'll be in a ton of meetings, and if you're like me, this means having a headset on the entire time. Having pressure on your ears the entire day can become uncomfortable and even cumbersome if you need to multitask like taking care of a child or pet, eat, and do other household chores.
This is where a speakerphone like the Anker PowerConf Bluetooth Speakerphone may come in handy.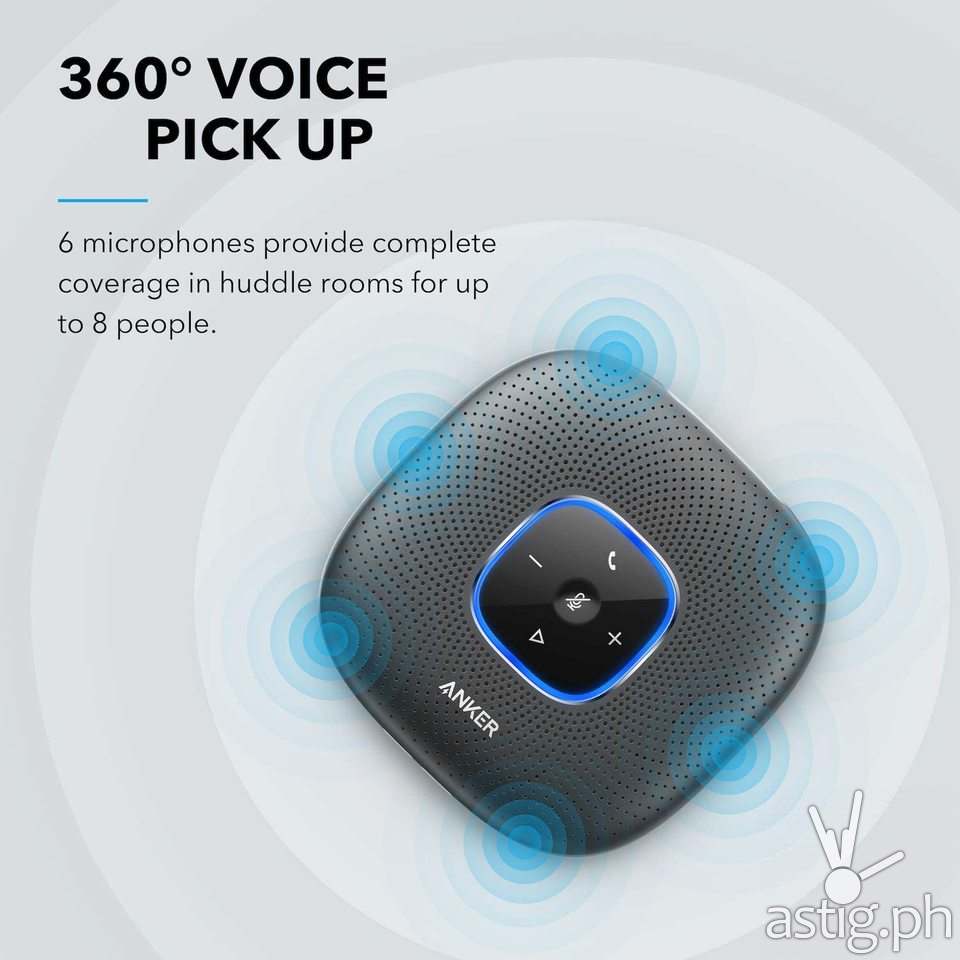 If you've ever used a speakerphone in an office meeting room, this is just a portable, sexier equivalent with its own power supply. If you've never used one, think of it as a portable speaker with a very good mic – kind of like putting your smartphone on speaker mode when you're in a call, except it sounds better and they can hear you better too.
Anker PowerConf comes 6 mics on all sides made for team huddles, but can you imagine having a family call to the grandparents with your spouse and kids in the room?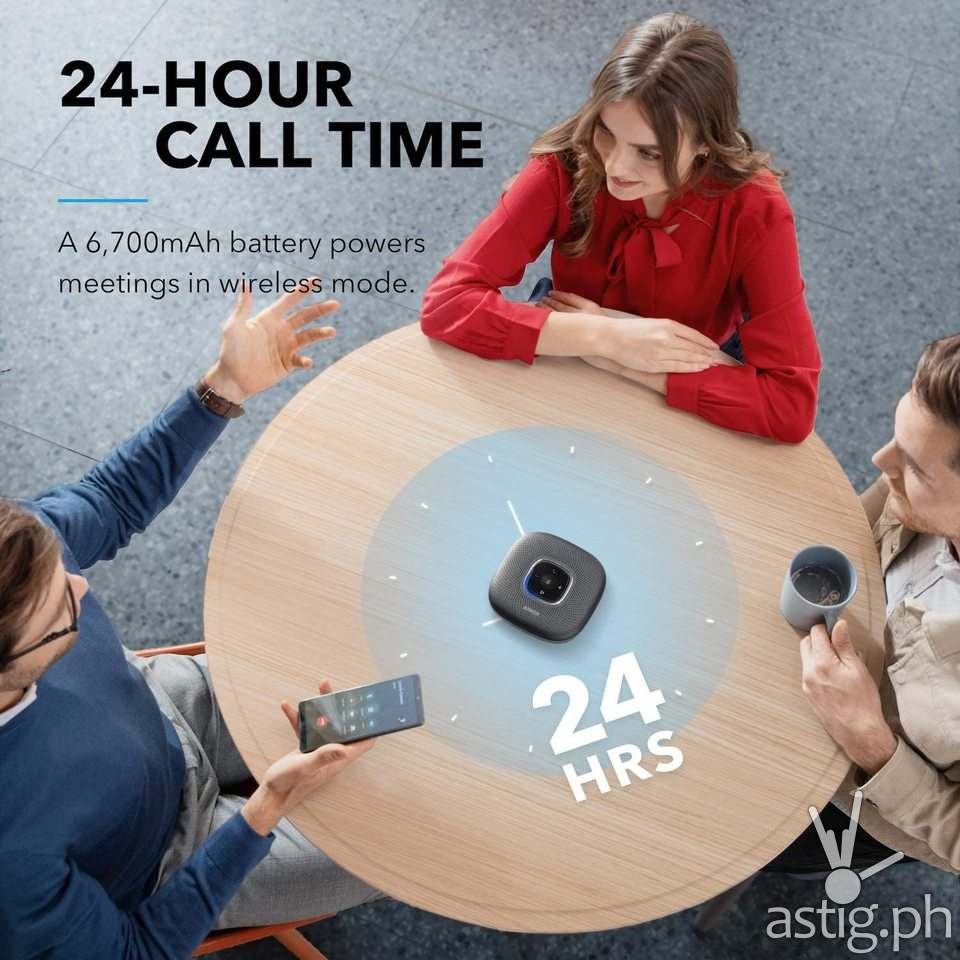 Best of all, it comes with an LED notification light and physical buttons to quickly mute yourself when you have to – nothing worse than speaking while on mute, or the reverse – not being on mute when you thought you were.
It has its a 6,700 mAh battery and Bluetooth support so it can be completely wireless. Just leave your computer or phone plugged in one part of the room and stay connected to the conversation elsewhere.
You can charge it via USB type-C port that happens to support reverse charging, so you can use it as a power bank to charge your devices, too.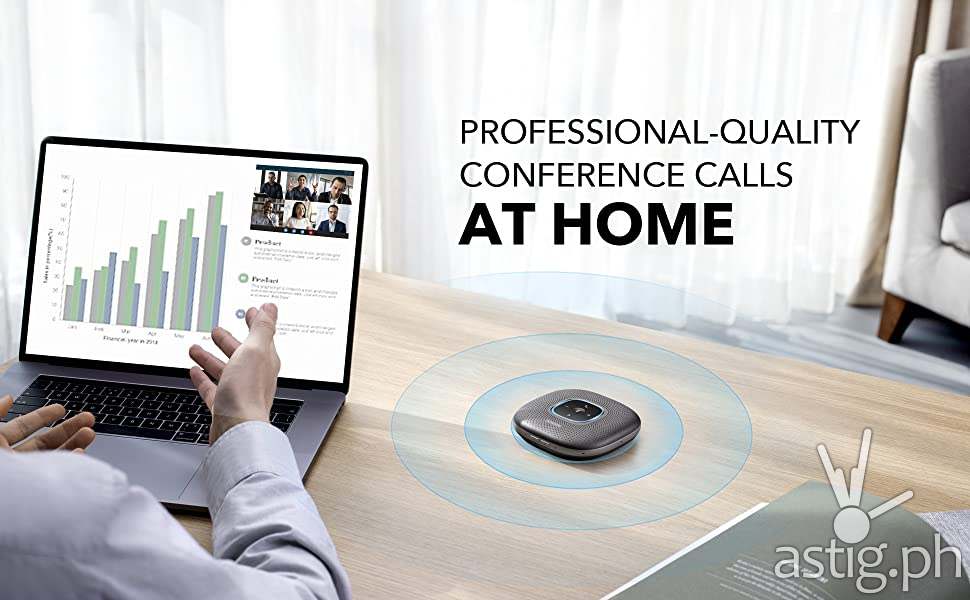 So in a way, it's a multi-purpose device: while it can make and receive calls wirelessly, you can also use it to power your devices. You can even use it as a loudspeaker to play music in the background while working.
It is currently priced at 6,795 PHP on Shopee, which is about the price of a good pair of speakers. We're keeping our fingers crossed that it goes on sale this coming 9.9!
Visit the official website at shopee.ph or download the Shopee app for FREE on the App Store or Google Play.