Future of innovation and technology is indeed bright. As the students from University of San Jose – Recoletos won the recent 15th SWEEP Innovation and Excellence Awards. 10 of the most #FutureReady 5G and Internet of Things (IoT) solutions were contended for over one million pesos total worth of prizes at the Grand Finals last Friday.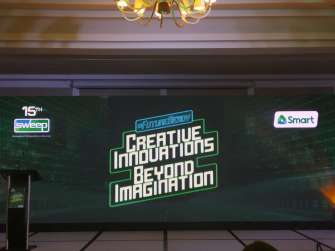 From over 160 entries sent by budding collegiate innovators, SWEEP 15's Top 10 finalists were selected last March at the closing of the project's three-day Boot Camp. During the activity, mentors from Smart, technopreneurship incubator organization IdeaSpace Foundation, and partner startups helped fine-tune the teams' applications.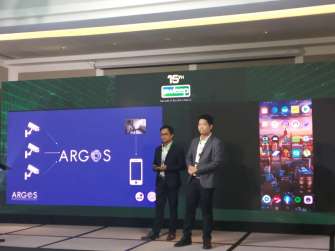 The following students who participated 15th SWEEP Innovation and Excellence Awards:
Modern Smart Farming Services (MOSFAS)- Camarines Sur Polytechnic Colleges
Palay Monitoring with Pest detection using NI MyRio – Mapua University
PONDORA – University of the Immaculate Conception
SMART FDAS: GSM-Based Three Factor Fire Alarm System with Cloud Connectivity and Smoke Recognition Using Image Processing  – Technological University of the Philippines
iFarm- University of the Cordilleras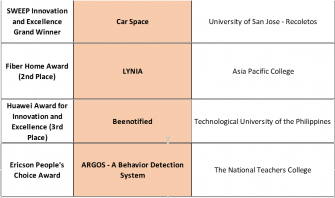 Spearheaded by Philippines' leading wireless services provider Smart Communications (Smart), the SWEEP Awards is an annual competition that encourages innovation and excellence in wireless applications development among students of tertiary schools. The search is part of Smart's Wireless Engineering Education Program (SWEEP), an industry-academe linkage initiative for colleges and universities that offer Electronics and Communication Engineering (ECE) and Information Technology (IT) courses.
The following are the judges of the recent
Alfred Lo – Chief Technology Officer at VOYAGER INNOVATIONS , Inc.
Philip Adrian "Chino" Atilano – Founder and CEO of TimeFree Innovations, Inc. and SWEEP Awards alum
Nad Opiana – VP, Transport Planning and Engineering at Smart Communications
Harold Benjamin Libarnes – Department Head, Consumer Product and Customer Value Management at Smart Communications
Jeffrey Joven- Account Director at Ericsson
Diane Eustaquio – Executive Director of IdeaSpace Foundation
Guided by #SWEEP15's theme "#FutureReady: Creative Innovations Beyond Imagination"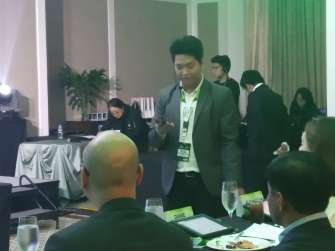 Judges narrowed down the competition to the following 10 solutions: LYNIA by Asia Pacific College, ALERTO by Bicol University – Polangui Campus, MOSFAS by Camarines Sur Polytechnic Colleges, Palaymo by Mapua University, ARGOS by National Teachers College, BeeNotified and Smart FDAS by Technological University of the Philippines, Car Space by University of San Jose – Recoletos, iFarm by the University of the Cordilleras, and PONDORA by University of the Immaculate Conception.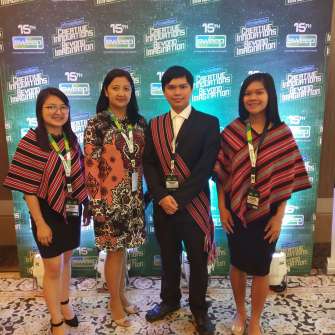 The teams are competing for the top prize of Php 300,000 cash and a chance to send a representative for Huawei's Seeds for the Future program in China. The second and third placers will each get a cash prize of Php 200,000 and Php 100,000 respectively.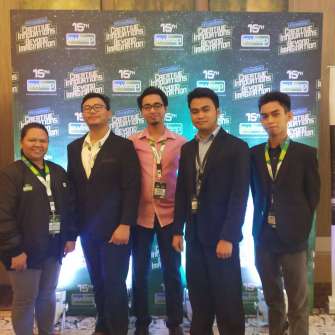 Remaining finalists will each get a prize of Php 50,000. Ericsson will also present a cash prize of Php 20,000 for the People's Choice award.
For 15 years, Smart has partnered with SWEEP schools to help them produce industry-ready ECE and IT graduates by leveraging on its network, infrastructure and technologies. For more information on SWEEP, visit www.facebook.com/sweepschools or send an email to [email protected]