These are difficult times for any business owner, and food & beverage entrepreneurs are certainly one of the ones that are greatly affected by the ongoing lockdowns. Several establishments, even those that have been existing for a long time, have been forced to close shop due to overwhelming losses and changing business climates.
This is the major roadblock that TE Manila Food Inc, the company behind Yaki Yaki – the first Yakisoba-Takoyaki-In-One-Serving concept in the Philippines, had to overcome when they opened their first store last May 10, 2021, located in Calzada-Tipas, Taguig. Just after 4 months they opened their 1st branch, they now have 4 stores located in Taguig, Pasig, Paranaque, and Las Pinas.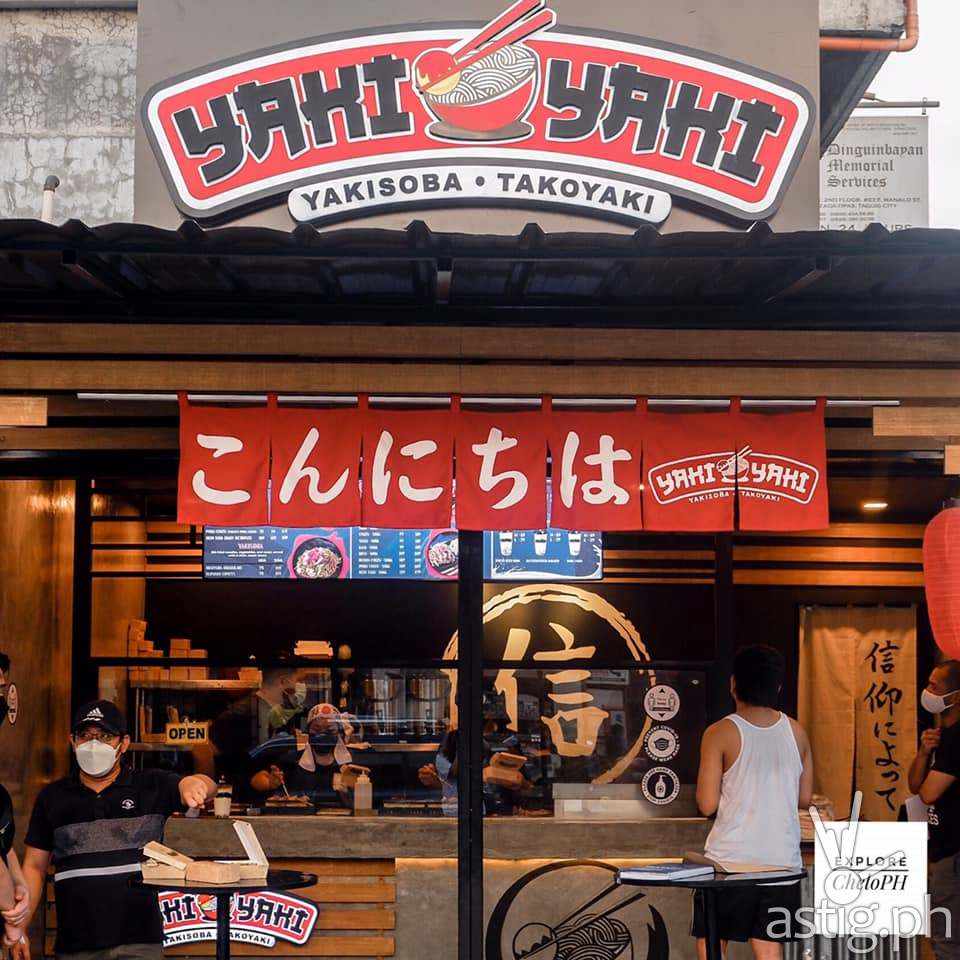 Considering the crisis the world is going through, this company must have done something right to ensure not just success, but growth as well in these challenging times. Here are some of the tips they shared with us to achieve this early success:
1. Location, Location, Location
Choosing a business location is one of the most important aspects of starting a small business. Especially if you're running a small retail or restaurant operation, finding the right location means everything. It can dictate foot traffic, business atmosphere and long-term success for your small business.
During this time, consumer purchasing has become very localized. People mostly choose to stay in their communities due to fear of Covid-19 infection or because it is hard to go the metro due to limited public transportation. The company's vision is to put Yaki Yaki in densely populated communities where customers will easily notice and have ease of purchase. Population demographics is also  important to ensure that the target market is clustered in the desired location. Also, delivery services such as Food Panda will greatly help in marketing and increasing sales, so make sure that there are active households or even corporate offices in your location.
Yaki yaki also considered what other businesses are nearby their potential location. This is important, because those businesses could attract customers that are in their target demographic. They made a balanced, conscious decision in considering their neighbors. The idea is to collaborate with other businesses to create a prosperous economic environment.
2. Prioritize Safety
The demand for food did not go away, the demand however evolved. Customers now need to be assured of their safety and so they choose the business where there is less risk of catching the virus while at the same time still comfortable to buy from.
Yaki Yaki made sure that proper health protocols are implemented in their stores and hand sanitizers are always available for customers to use. Each store also has glass shields to avoid direct and close contact between staff and customers. Protecting customers is not enough. It is equally important to protect employees, not just for business continuity, but more than anything else, to minimize the risk of any serious health problems for any of their staff members while fulfilling their tasks. By September 2021, all the service crew members of Yaki Yaki have been fully vaccinated. Safety is one of the primary drivers of consumer spending at the time of pandemic and Yaki Yaki surely has the answers.
3. Strong Social Media Presence
When Yaki Yaki started, their focus was how to get their first group of customers through the door. With lockdowns happening, most of their target customers are found online and that was the most efficient way to get the message to them. Yaki Yaki invited bloggers and vloggers to feature their brand on their channels. This increased brand awareness quickly through a wider market base and daily transaction count also improved significantly. The brand was also featured in GMA's Unang Hirit and this was also posted on the show's Facebook page.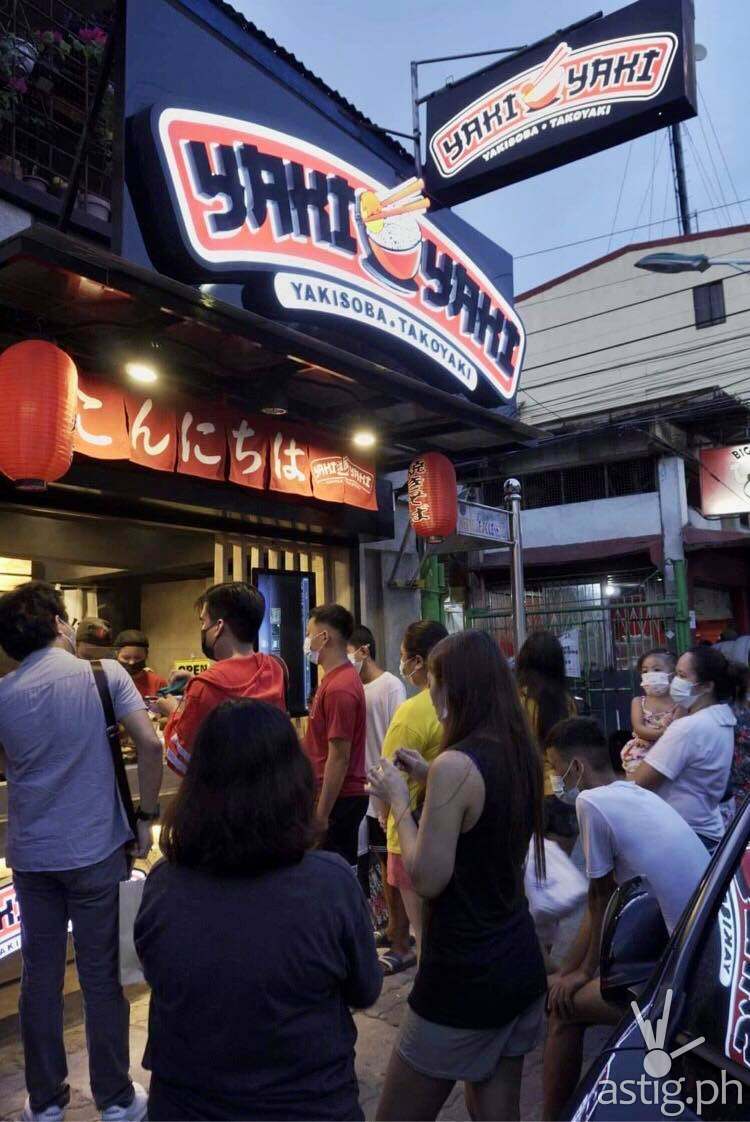 The good thing about social media marketing is that it is both cost-effective and measurable. It is easy to know which campaigns work and which do not. Yaki Yaki knew that strong social media presence also legitimizes their business in the eyes of many costumers, especially the ones who are ordering through delivery apps.
Yaki Yaki also takes advantage of Social Media platforms to process online orders and answer customer inquiries which may also lead to sales conversion.
4. Value-based Pricing
Many people lost their jobs or livelihood and inflation is currently high. This resulted to a market that is more conscious on spending and more thrifty. Yaki Yaki put much thought on setting their price-points. They understood the value of their product and how much a customer would be willing to pay for that value. With the target customers being class C and D, they set their price points to be very affordable while still ensuring high quality and authentic tasting products. The company implemented value-based pricing and this clicked. For as low as Php 45, customers will be able to enjoy 4-pc Takoyaki with real octopus bits. The best seller, Yakisoba and Takoyaki combined in one serving costs as low as Php 89. With this pricing strategy, the customers mostly say that they believe they are getting more than what they paid for. With this, they solidified their position against competition because customers trusted the brand more and they became top-of-mind. Increased customer loyalty was observed with many even buying from them almost 3-5 times per week.
5. Ensure Efficient Operations
For Yaki Yaki to maximize profitability, the company worked on making sure that their systems are efficient. Yaki Yaki uses an automated inventory management system to know exactly how much ingredients are used versus expected consumption based on sales. This also allows the company to be able to know the proper inventory levels which results to less wastages and better management of perishables.
They also use an automated point-of-sale system to properly record sales transactions and provide data on best sellers and slow moving products. Due to automated systems, the store employees can focus on improving product preparation and customer service and worry less on the data and reporting side of operations while the store managers and franchisees are also able to better manage operations and minimize losses. With a wide range of data available through their automated systems, they are also able to make intelligent business decisions to mitigate operational issues.
More importantly, Yaki Yaki was clicked in the market and captured the filipino taste because of their mission – SERVING BALLS OF HAPPINESS. From product quality, to safety and ease of purchase, to outstanding customer service, customers leave their stores with a smile on their face and looking forward to their next visit.
We are living in extra ordinary times and it takes extra ordinary tenacity and business acumen to overcome the struggles brought about by the pandemic. Many people ask if it is still a good time to do business. For Yaki Yaki and TE Manila Food Inc, it is always a good time to do business because there are always opportunities to take and market demands to solve. Without or without a pandemic, this is a fact.
Their goal is to grow the brand and put Yaki Yaki in every community. If you are looking for an amazing business opportunity even during this time of pandemic, you may contact them through [email protected] or through 0956 779 1150.