PHILIPPINES – Taiwanese chip manufacturer MediaTek confirmed at a virtual press event that it is working with local technology brand Cherry Mobile to produce 5G devices. The revelation came as a response to questions from the media asking if they were working with local brands to come up with 5G-enabled smartphones.
MediaTek Dimensity is the first 5G family of chipsets (SoC) from MediaTek to support the 5G 2CC CA sub-6GHz standard. It touts 30% faster 5G coverage an double the speed compared to 5G TCC solutions.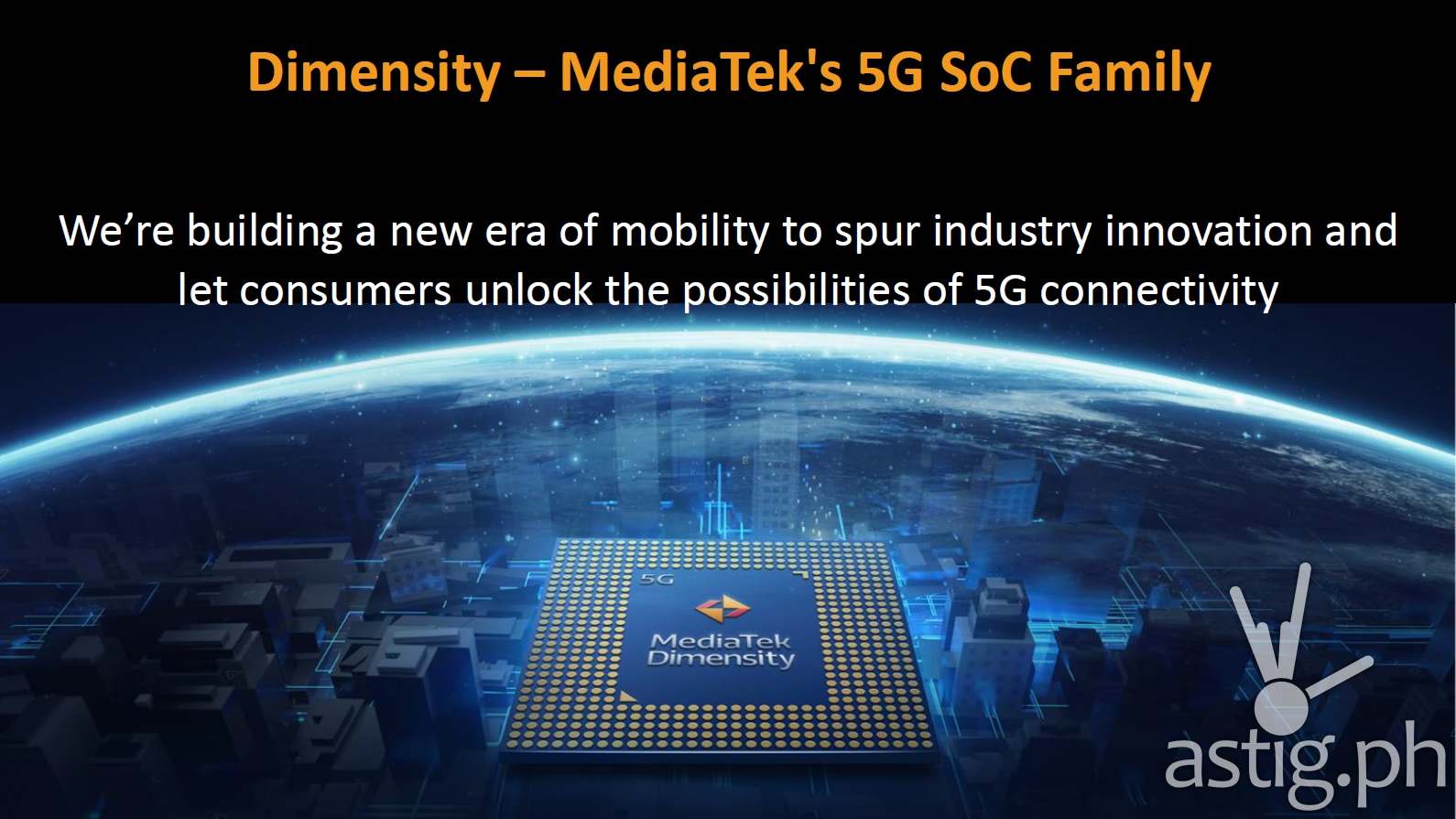 The flagship MediaTek Dimensity 1000 line boasts download speeds of up to 4.7 Gbpz and upload speeds of up to 2.5Gbps.
It also touts lower latency compared to other flagship devices. According to MediaTek, 5G network tests using the game PUBG resulted in 10% better performance on the Dimensity 820 SoC compared to other flagship devices.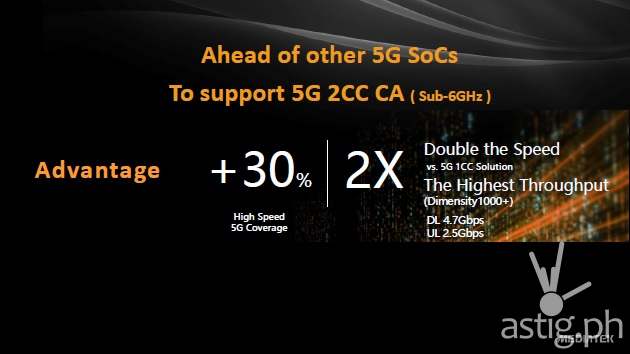 At the event, ASTIG.PH questioned MediaTek if they was working with any local brands such as Cherry Mobile and MyPhone to produce 5G phones.
MediaTek responded affirmatively, though initially they did not confirm which brand(s). MediaTek executives later revealed that they were working with Cherry Mobile to produce 5G Cherry Mobile smartphones running on the MediaTek Dimensity platform.
When will the first 5G Cherry Mobile smartphone come out? According to MediaTek, the timeline is up to the OEMs, so they are unable to confirm its release date.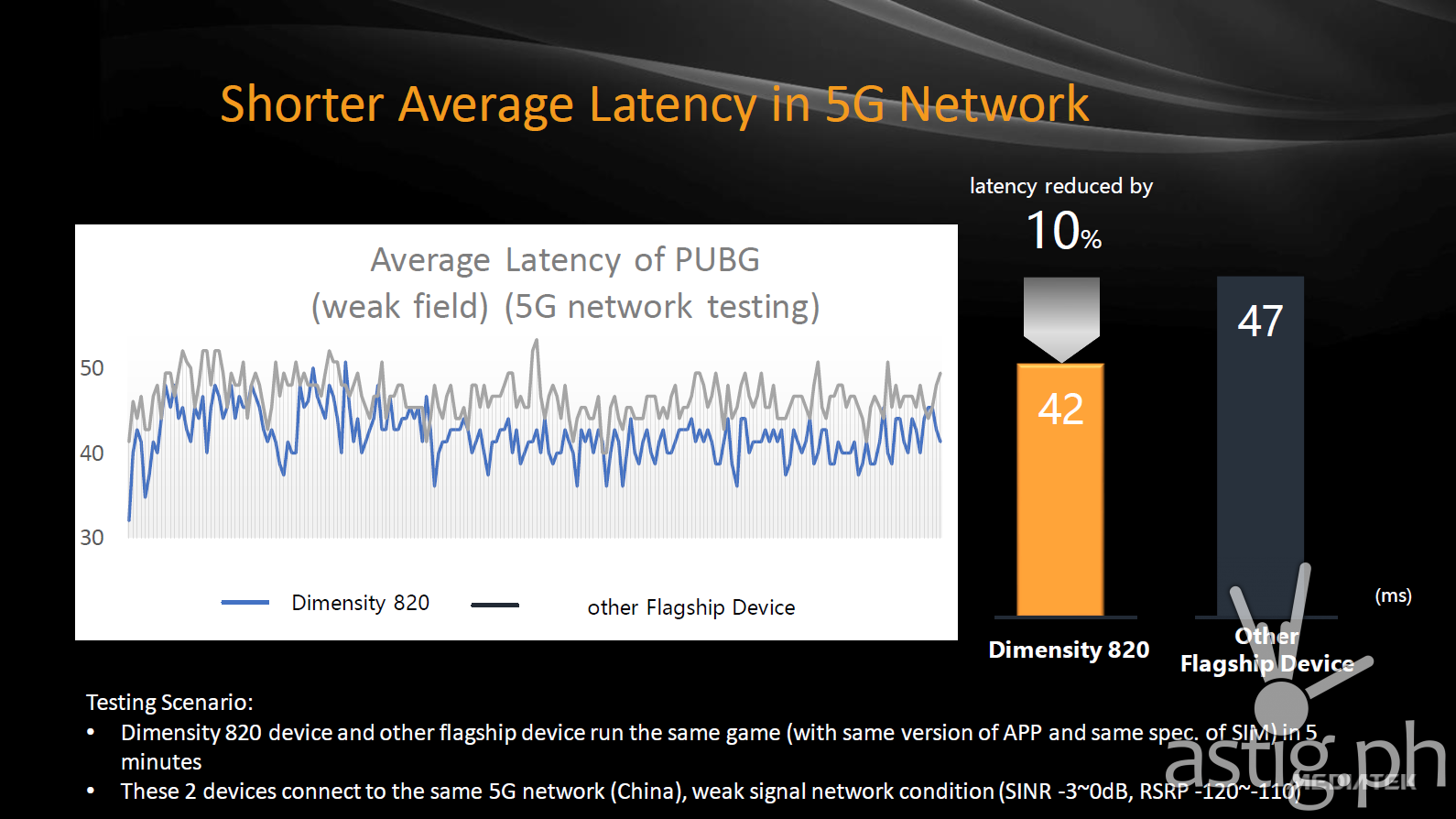 Present at the event to represent MediaTek were Chinlin Low, Technical Account Manager – APAC and Cedric Chang, Country Manager – Philippines and Thailand.
Also present were Joyce Hsuing from MediaTek Philippines and Stephen Warouw from Priority Consultants.
Cherry Mobile and MyPhone are two of the most prominent local brands producing smartphones, tablets, and other technology devices in the Philippines.