PHILIPPINES – Technology MediaTek is helping build the foundations of a 5G satellite network worldwide, and it may arrive in the Philippines as early as 2021.
At a virtual media event today, the semiconductor company responsible for the MediaTek Dimensity 5G line of chipsets announced that it is working with British satellite company Immarsat to perform research and development, including a series of tests, that would pave the way for the creation of the world's first 5G satellite network.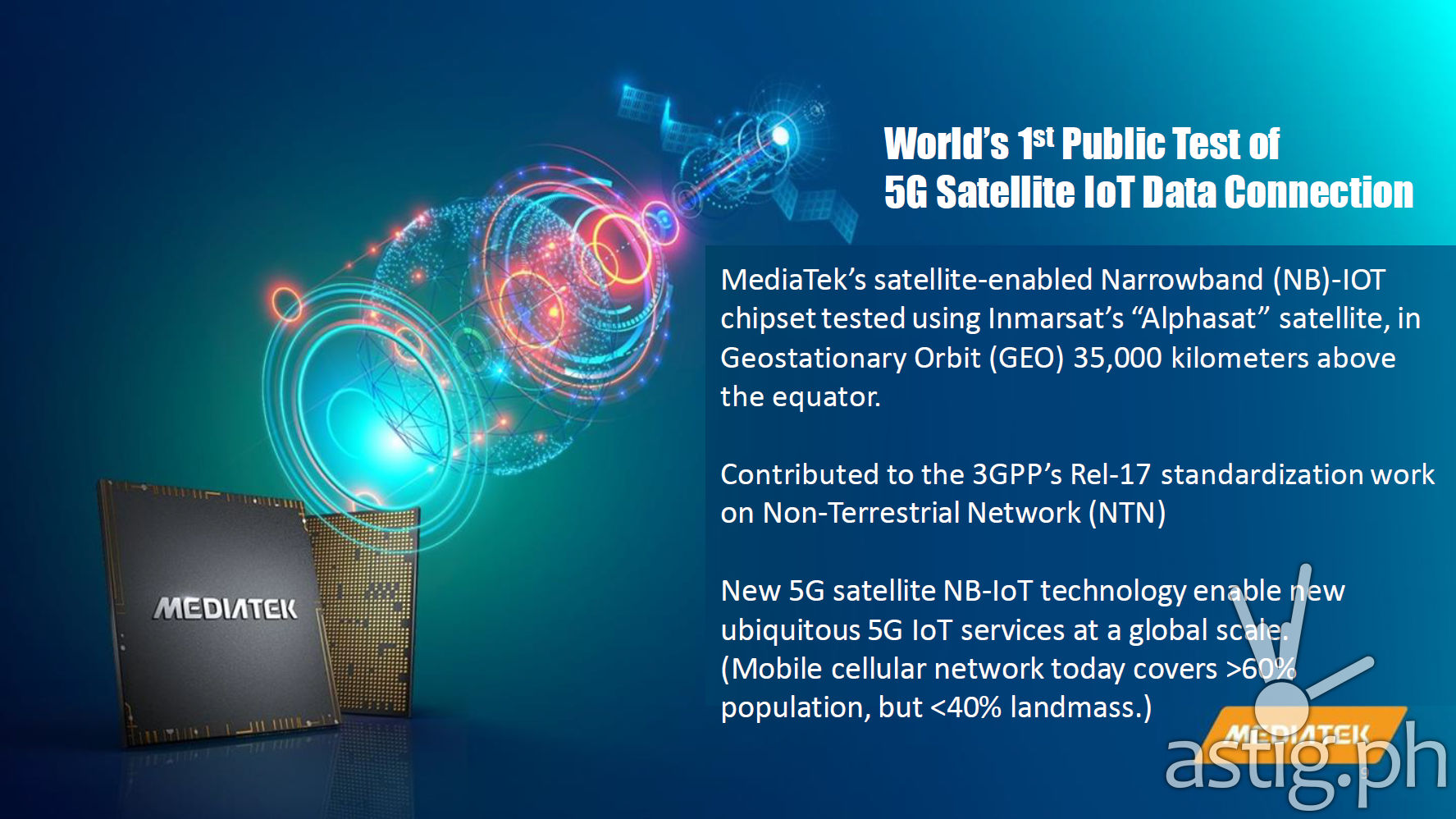 However, those looking for faster Internet in the Philippines will be disappointed to learn that the Immarsat's 5G Satellite Network is aimed at IoT-enabled devices, which will be outfitted with MediaTek's Narrowband (NB)-IOT chipset.
The partnership resulted in the world's first public test of 5G satellite IoT Data Connection. During the test, a connection was made to Immarsat's "Alphasat" satellite, which is in Geostationary Orbit (GEO) 35,000 kilometers above the equator.
The results of the field test will go towards contributing to the 3GPP's Rel-17 standardization work on Non-Terrestrial Network (NTN), which is part of its overarching initiative to establish 5G standards toward new use cases and services.
The new 5G satellite NB-IOT technology will enable new, ubiquitous 5G IoT (Internet of Things) services at a global scale.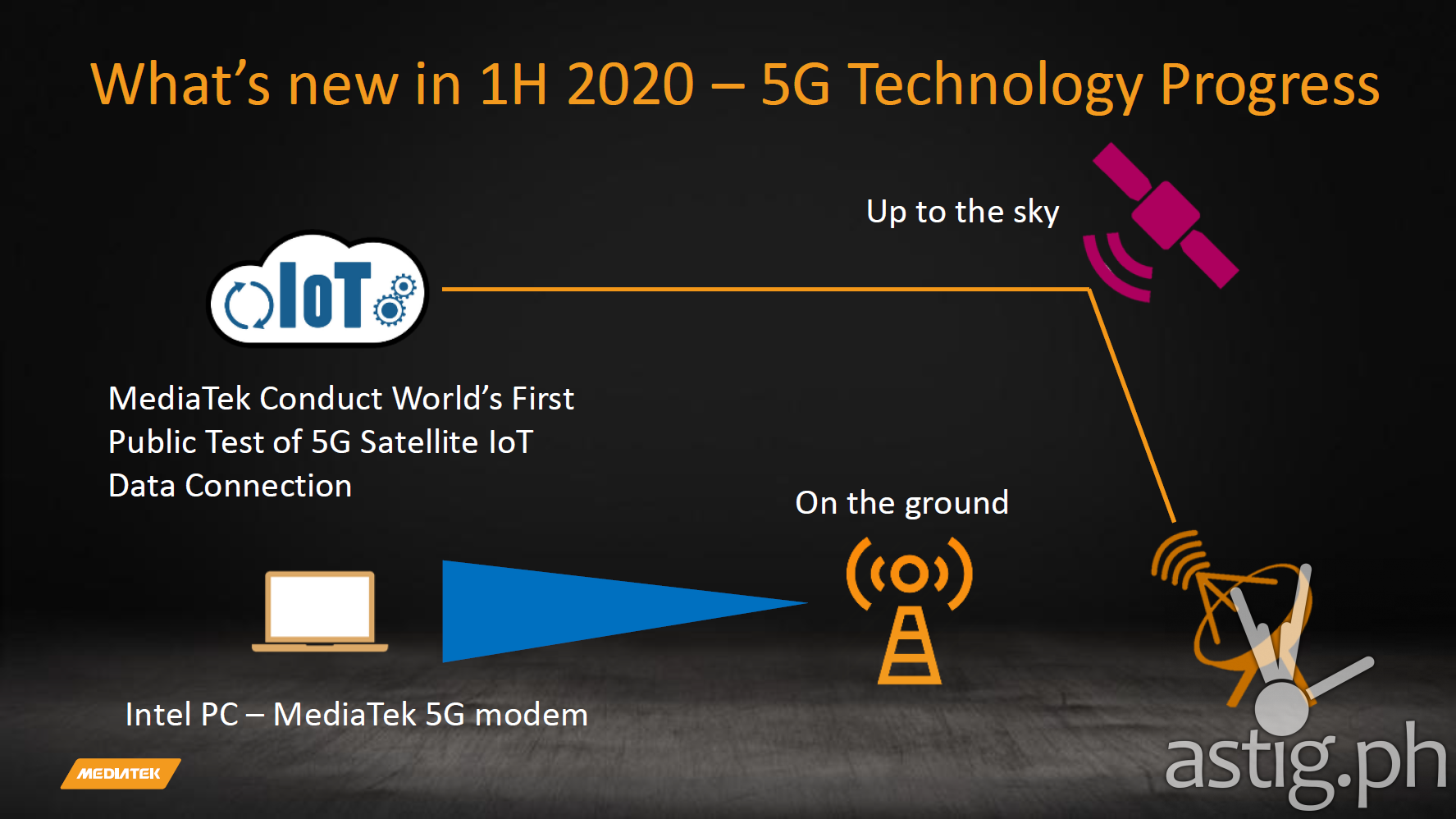 By comparison, today's mobile cellular networks can only reach 60% of the world's total population by covering less than 40% of the total land mass.
At the event, ASTIG.PH asked if 5G Satellite Network will be coming to the Philippines anytime soon. According to MediaTek Technical Account Manager Chin Lin Now, a roll-out in Q3 2021 is a possibility, although this depends on several factors surrounding the ecosystem.
MediaTek also confirmed that it is closely working with local telecommunications providers Globe Telecom, PLDT / Smart, and DITO Telecommunications to bring better, faster internet service in the Philippines.