Admit it. When it comes to international competitions we Filipinos are always proud when we have a representative! From our latest win from Ms Pia Wurtzbach as Miss Universe, to classic triumphs of the people's champ Manny Pacquiao in boxing. This year, let's give our support to the fast-growing culture of stand-up comedy as we'll have the very first home-grown Filipino to perform in one of the most prestigious comedy festivals in the world. The Melbourne International Comedy Festival.
The Melbourne International Comedy Festival celebrates its 30th year in 2016. It's one of the three largest comedy festivals in the world, alongside Edinburgh Festival Fringe and Montreal's Just for Laughs Festival.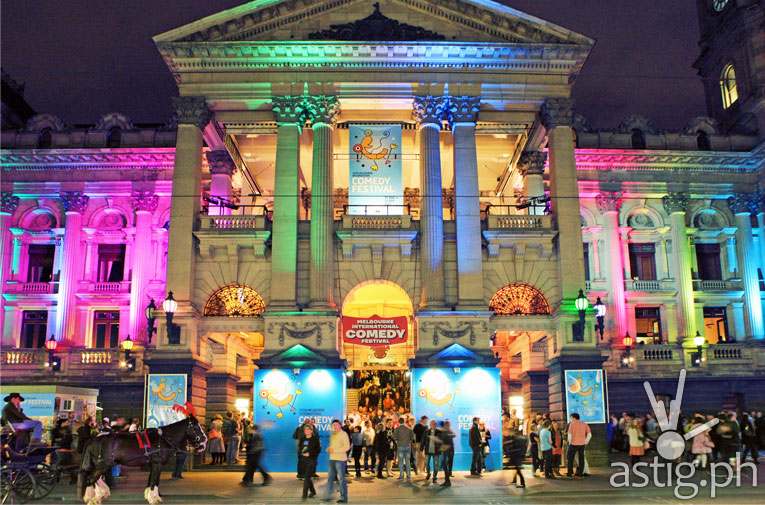 (photo credits: comedyfestival.com.au)
Who is GB Labrador? He's the wit behind most of the popular comedy shows in ABS CBN. If you're a fan of Going Bulilit and its occasional double entendre humor that's both funny to adults and kids alike well he's the man! GB started doing Stand Up – October of 2008. He was the First Runner-Up in the 2010 Hong Kong International Comedy Festival. Since then GB has been doing shows around the Philippines and Asia.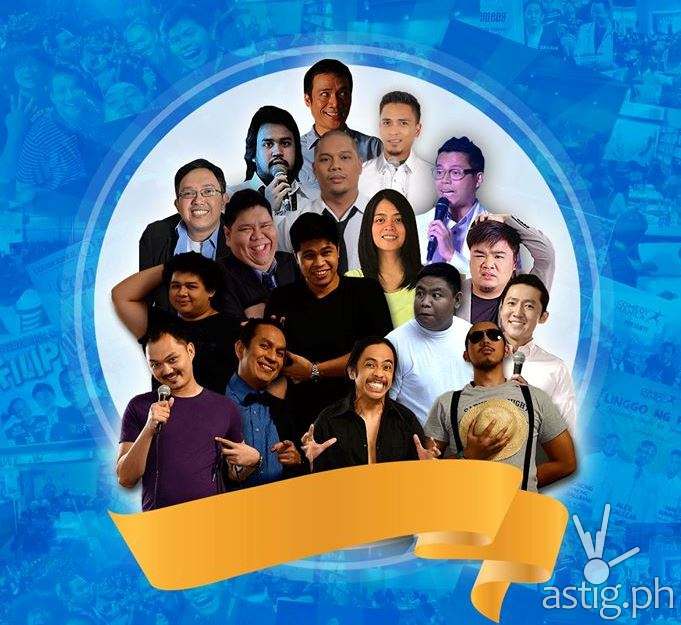 Beyond writing, he performs as a stand-up comic and co-founder of Comedy Manila; a production house that produces the funniest comedy shows in the Philippines and houses the funniest in stand-up comedy who includes Ryan Rems and Nonong Balinan of ABS CBN , Alex Calleja of ABS CBN and Boys Night Out, Victor Anastacio of O Shopping , Red Ollero of PWR (Philippine Wrestling Revolution), James Caraan of PTV 4's Bara-Bara, Muman Reyes, Marlon Olivan, Derf Hebrado, Mikey Andres, Mac Navarez, Dr. Nace Cruz, Mike Saddi, Joyce Cesario, Jeps Gallon, Uli Oposa, and DJ Chino Liao of Magic 89.9 to name a few. These are one of a kind in standup comedy.
Now their kind of stand-up comedy is far beyond your usual okrayan-style (no direct translation). They do point-of-view comedy that mostly makes a mockery of themselves or events, rather than directly mocking the audience. That's why people leave the show feeling good instead of feeling shamed.
Here's a quick ambush interview with him:
"How were you able to join in the Melbourne International Comedy Festival?"
One of the organizers of the festival was told of the growing Stand-Up scene in Manila and came to watch our Comedy Manila special last September. Then after a couple of months, I got an E-mail inviting me to perform at the festival— a day I will never forget.  I had that E-mail printed, framed and hanged next to my diploma. To be part of this festival is a dream come true.
"What triggered you to do stand-up?"
I wanted to know if I can make strangers laugh. I love making my family and friends laugh that I wanted to see if my jokes will work on strangers. When I did my first open mic—I fell in love with comedy even more that I never stopped doing Stand-Up.
"Are you in it to win?"
"What are your plans for Comedy Manila this 2016?"
Our plans for Comedy Manila is to continue to promote and establish Stand-Up comedy in the country. It is Comedy Manila's third year and every year we need to raise the bar for everyone to make sure that the scene will continue to grow with comedians that perform original material.
We believe when Stand-up comedians do original material we are able to represent what Filipino talent and humor is all about here and around the world. That is why we have Open Mic nights to make sure all aspiring and veteran comedians has a room where they can work on their new written jokes every week.
This year we are working on more University shows, we are doing our third show in De La Salle University on March 17, second show at UP Diliman on May 6 and third show at Ateneo show later this year. All shows will feature the best of local and regional headliners. Our mission also is to bring the laughs to the students as they will be the next wave of comedians and also comedy audience in the country.
Comedy Manila also has weekly shows where you can follow and watch all of our local comedians. Shows in different areas in the city. Comedy Mondays at The Keg, BGC, South Side Comedy at Bugsy's Alabang, Comedy Night at Burgers and Brewskies, Late Night Stand-Up at Borough, Podium.
Growing the scene will need partner establishments that will house Live Stand-Up every week – we've been partners with 121 Bar, Treehouse, Citrus Lounge, Uno Morato ever since Comedy Manila started.
"What would you like to tell your fellow men?" (insert video greet)
God blessed us with a talent that He wants us to share— so never stop doing what you love.
The Melbourne International Comedy Festival was launched in 1987 by Barry Humphries and Peter Cook. Twenty-nine festivals later, with attendances of over 800,000, it has grown to be Australia's largest cultural event – selling more tickets than any other Australian Festival. With an average ticket price of just $27, the Comedy Festival is not only a hugely popular event but an extremely accessible one. When the Melbourne Town Hall precinct is converted into a giant comedy hub, there is something for every comedy lover, from the very best local and international comedy acts in venues of all shapes and sizes.
While it's unfortunate we're not able to join you in Melbourne, we will be there by spirit. It's truly an honor to have a home-grown talent perform on global scale. Go on bring home the bacon brief!
You can visit the following websites for more information:
http://www.comedyfestival.com.au/2016/season/shows/comedy-zone-asia
Comedy Zone Asia –  24 March – 17 April (22 shows)
https://facebook.com/GB-Labrador-127730040703501/?fref=ts
www.comedymanila.com
(photo: comedymanila.com)