Acer has just unveiled its latest gaming powerhouse, the Acer Nitro V 15 gaming laptop. This cutting-edge device brings together the formidable 13th Gen Intel® Core™ processors, NVIDIA® GeForce RTX™ 40 Series GPUs, a whopping 32 GB of DDR5 RAM, and support for up to 2 TB PCIe M.2 SSDs, promising a seamless and worry-free gaming experience.
Immersive Gaming Experience
The Acer Nitro V 15 boasts a vibrant Full HD display with a lightning-fast refresh rate of up to 165 Hz. Paired with DTS® X: Ultra's pinpoint sound accuracy, it creates digital worlds that unfold seamlessly before your eyes. Thanks to its dual-fan and exhaust system, this 15-inch gaming laptop keeps its battle-ready internals cool, allowing gamers to dive deep into any gaming dimension without breaking a sweat.
Optimal Performance for Adrenaline-Charged Gaming
Under the hood, the Acer Nitro V 15 packs up to 13th Gen Intel® Core™ i7 processors, designed with the latest hybrid architecture to deliver premium gaming, content creation, video editing, and multitasking, even when you're on the move. Equipped with up to NVIDIA® GeForce RTX™ 4050 Laptop GPUs, gamers are treated to lifelike virtual scenes, thanks to the device's power-efficient and AI-powered rendering capabilities with DLSS 3 and ray tracing.
Ample Memory and Storage
Running on Windows 11, the Acer Nitro V laptop benefits from up to 32 GB of DDR5 memory and support for up to 2 TB of M.2 PCIe solid-state storage. This ensures fast boot times and plenty of space for your apps, files, and games. To maintain peak performance during marathon gaming sessions, the laptop features a tandem of fans rotating in sync and a dual-intake cooling system that efficiently dissipates heat.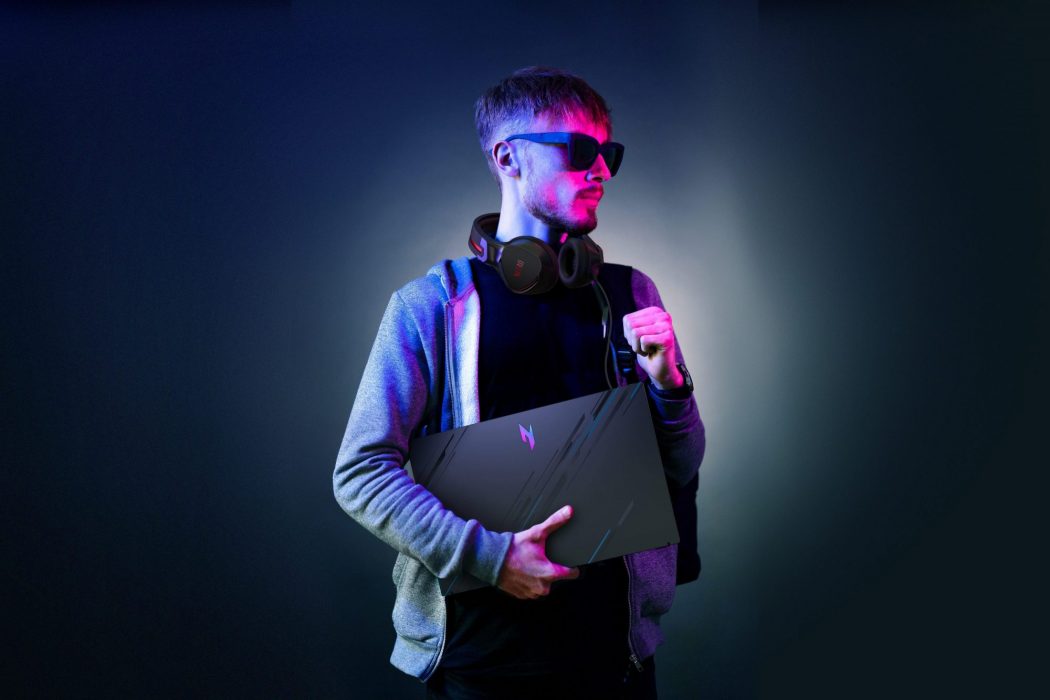 Game More, Do More with No Limits
The Acer Nitro V 15 elevates gamers' viewing experiences with its 15.6-inch (16:9) FHD IPS screen, offering up to a 165 Hz refresh rate, 3 ms overdrive response time, and an 82% screen-to-body ratio. DTS:X Ultra's immersive audio technology enhances sound placement, acoustics, and fine-tuned sound modes to suit various game genres. For those stepping outside the gaming realm, the Nitro V 15 is equipped with Acer's AI-backed solutions, including Acer Purified View and Acer Purified Voice™ technology for optimized video calls.
Stay in Control
Users have complete control with the NitroSense™ utility app, allowing for convenient customization of game settings and hardware performance at their fingertips. Connectivity-wise, players are ahead of the game with Wi-Fi 6 support and a full range of peripherals, including a Thunderbolt™ 4 port for charging, data transfer, and video display. As an added bonus, the Acer Nitro V 15 comes with one month of Xbox Game Pass Ultimate, offering access to hundreds of popular game titles.
Pricing and Availability
Exact specifications, prices, and availability will vary by region. To learn more about availability, product specifications, and prices in specific markets, please contact your nearest Acer office via www.acer.com.