DIY scrubs and moisturizers aren't enough to keep the skin healthy and clean! No worries! Diana Stalder, to the rescue!
A basic facial will clean those greasy pores and exfoliate any dead skin cells lying on the top of your skin. To avoid dry, dull, and brittle skin, you need to follow Diana Stalder's skin care regimen! Here's a list of beauty tips that can prove to be very helpful:
Cleanser – We advise clients to have their skin cleansed twice a day (minimum).
Toner – Soaps, alone, cannot remove the dirt stuck inside the pores; causing blackheads and whiteheads. Use a toner after cleansing; this will help remove skin impurities.
Moisturizer – Dry and dull skin affects the skin's aging; moisturizers can help our skin relax. Applying moisturizers on your face before bed time can help in cell regeneration.
Day Cream – Sunscreen is an important factor that is sometimes neglected. Putting on sunscreen 30 minutes before going out, and re-applying every 2 hours, is the right way to prevent your skin from sun damage and pigmentation.
Cleansing, toning, moisturizing, and the use of sunscreen are important. Our skin is exposed to pollution, car exhaust, cigarette smoke and other pollutants on a daily basis that can damage the skin. Diana Stalder provides services that would help the skin be refreshed and clean.
Diana Stalder offers a free skin analysis to our valued clients to be able to check on their skin condition before any treatments or buying products. This would help in determining skin moisture, level of pigmentation, elasticity, and the appropriate sunscreen SPF needed.
Facial Deluxe is one of Diana Stalder's classic treatments that provide a total cleansing procedure, including 15 basic signature facial steps with deep washing, toning, and comedone extraction.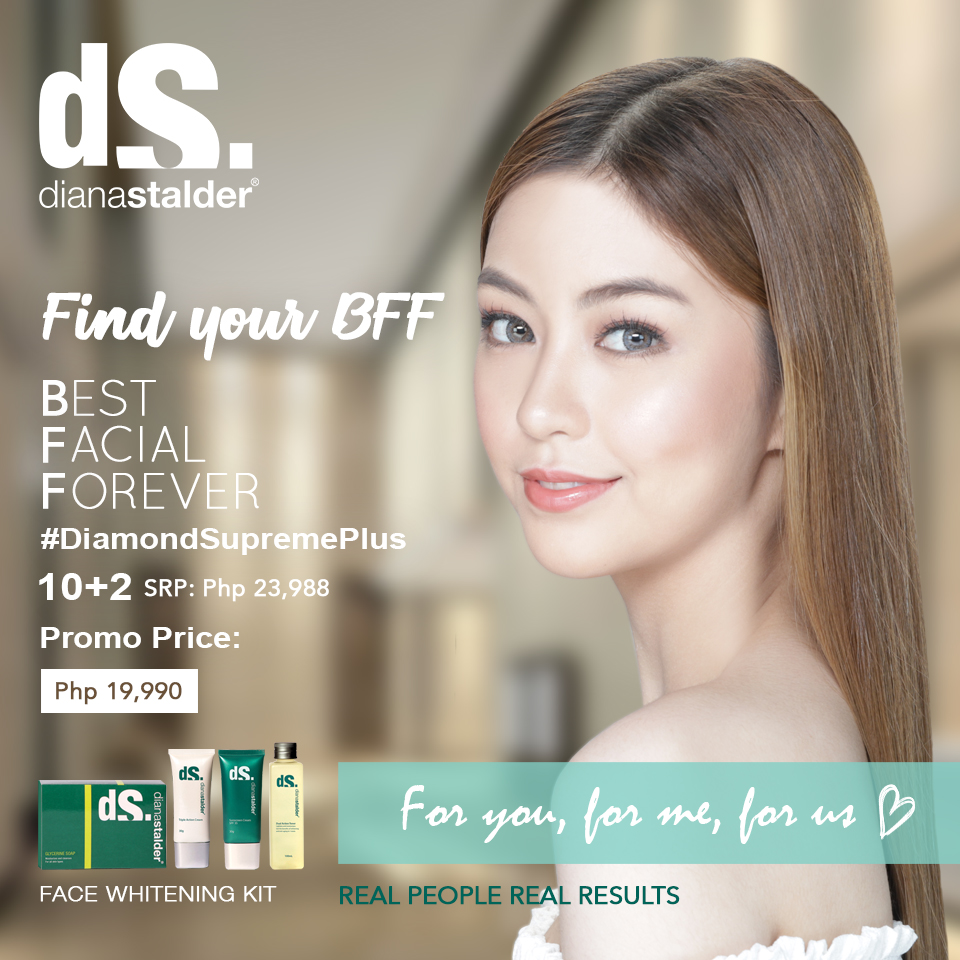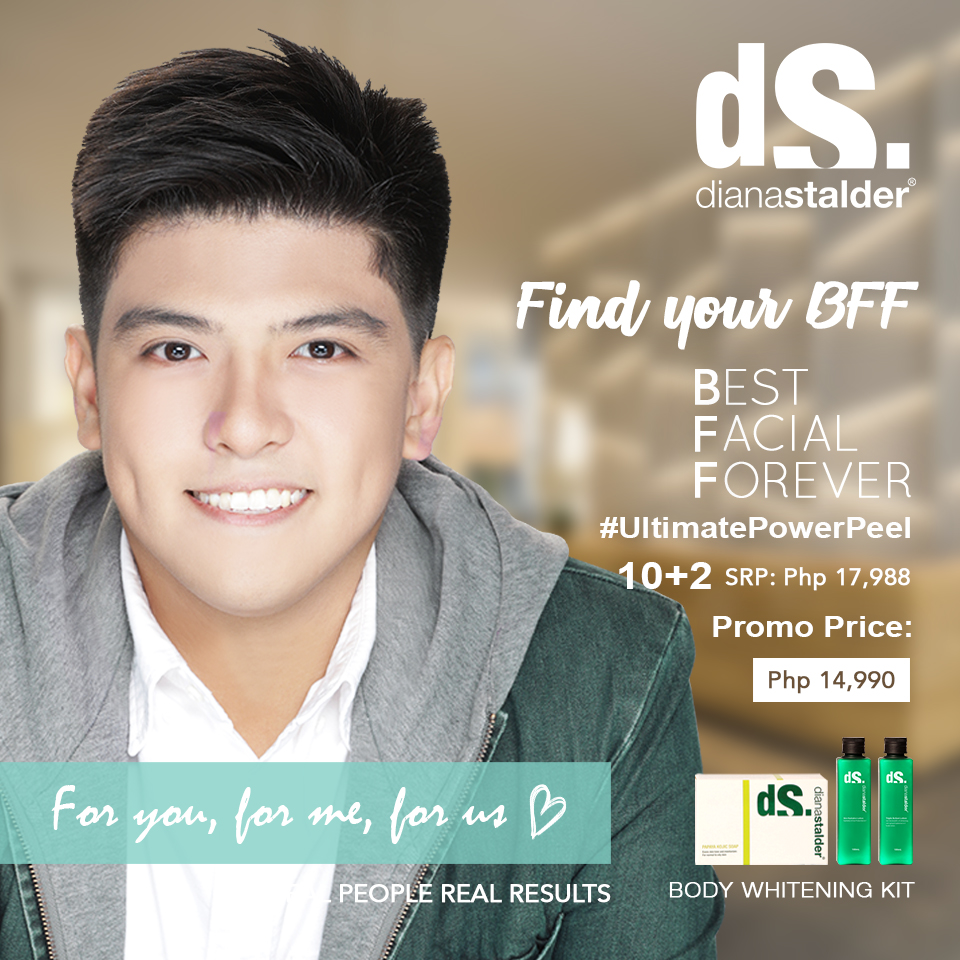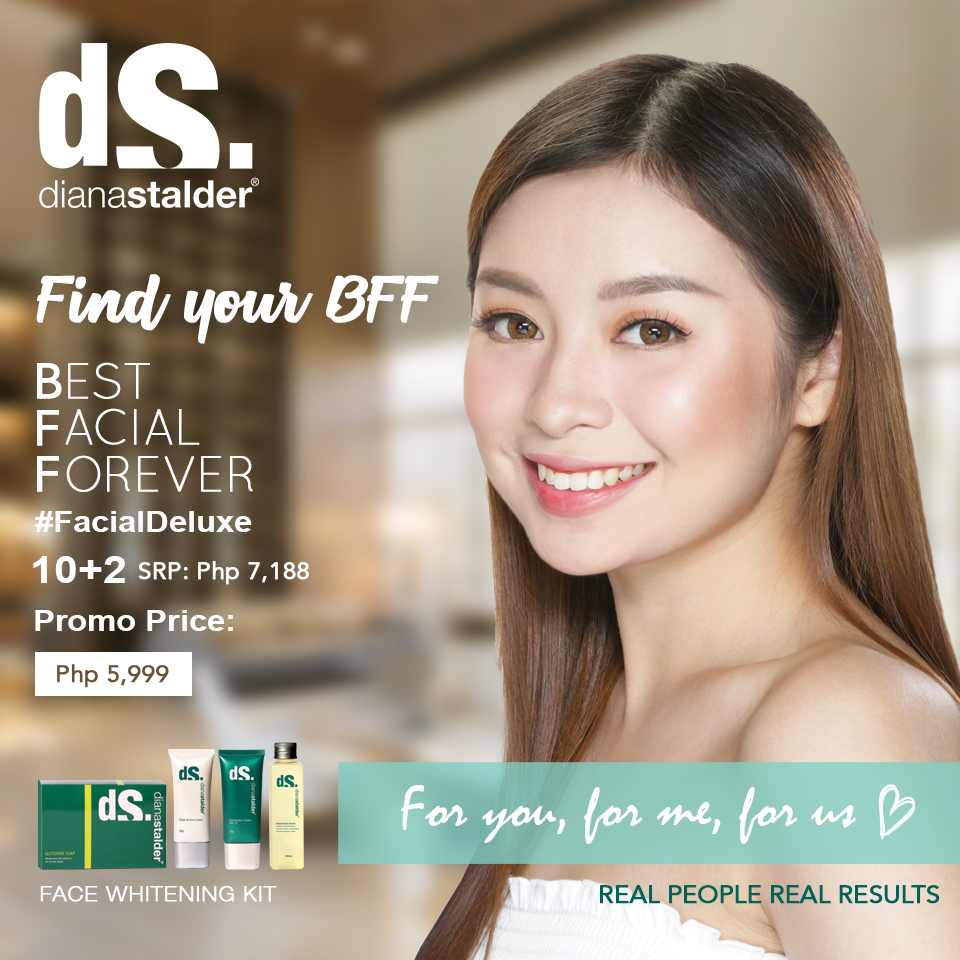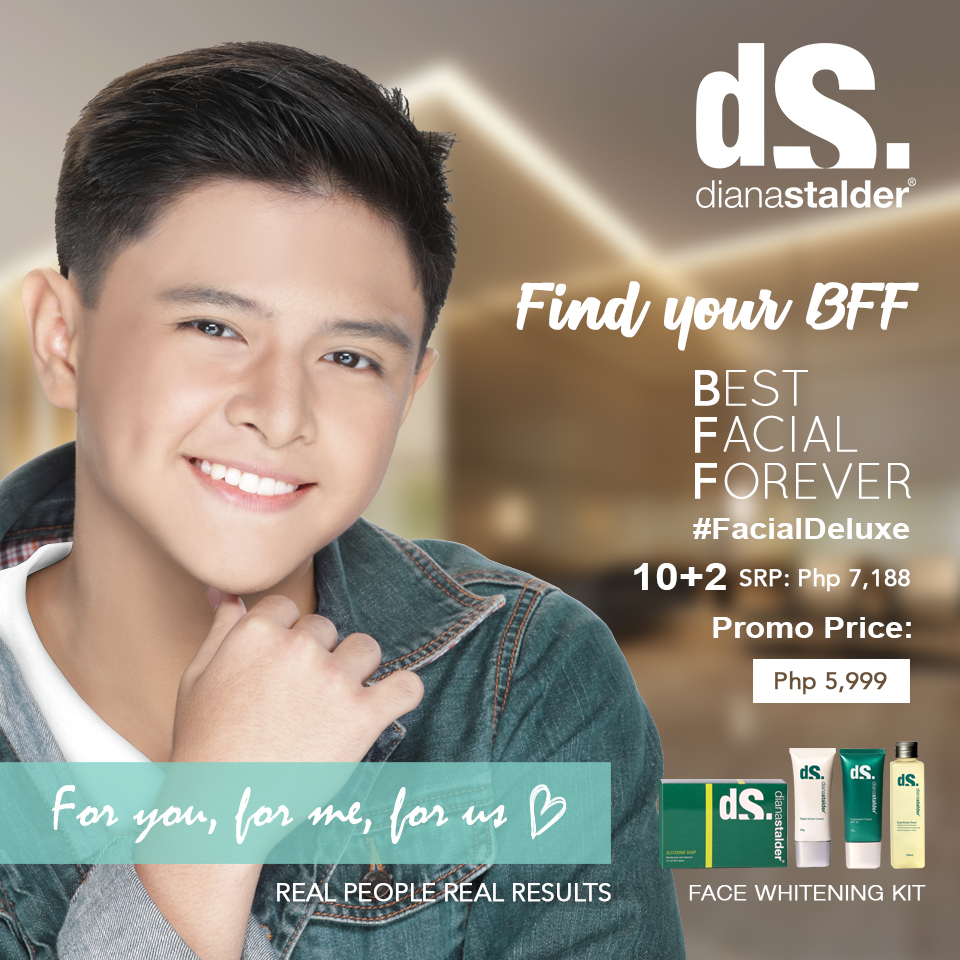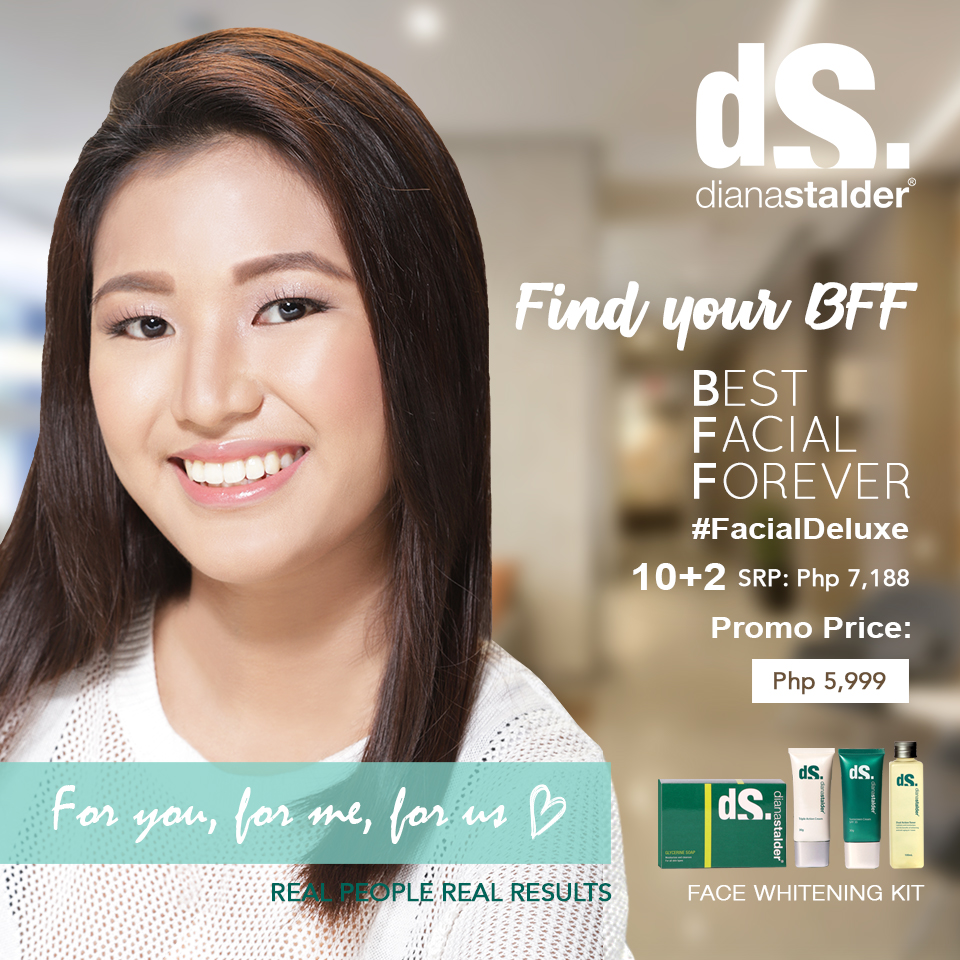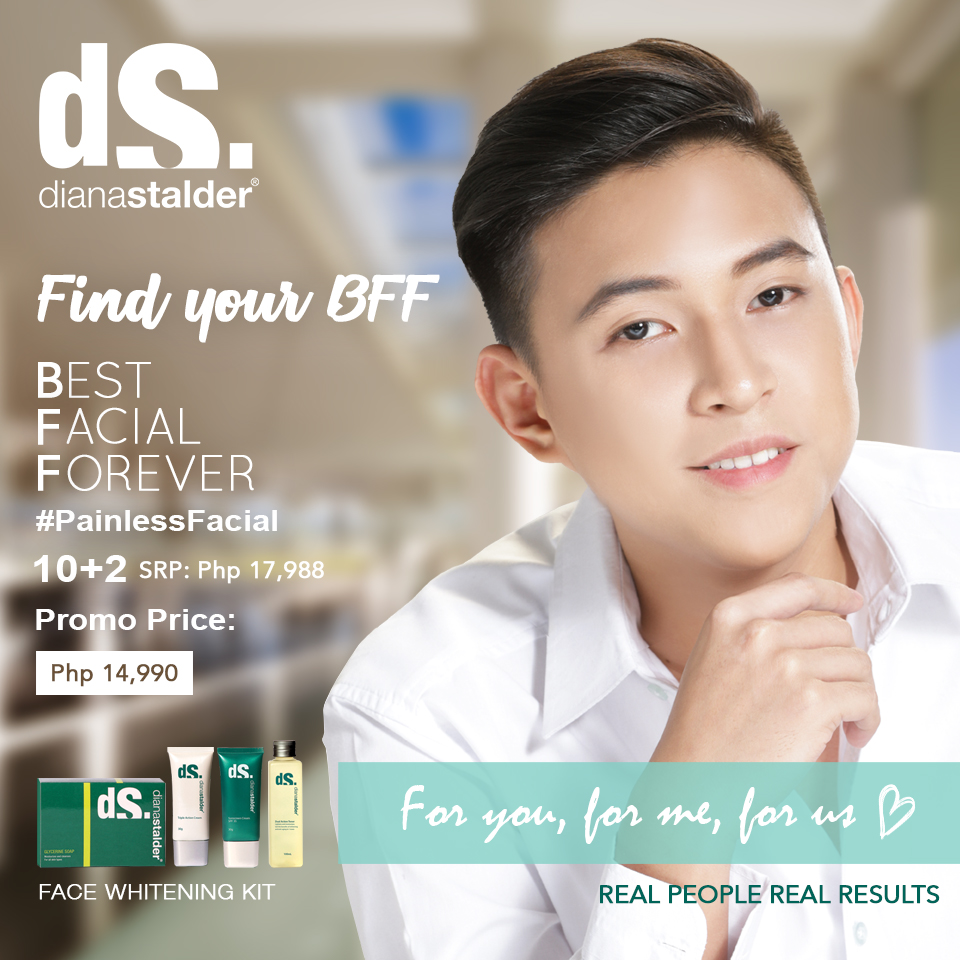 Diamond Supreme Plus is a treatment which helps in skin exfoliation, lightens pigmentation and acne scars. It also provides relaxation with our premium Casmara Ampoule. This is a shock treatment applied with a face, neck and upper chest massage. This is beneficial in nourishing the skin.
Ultimate Power Peel is a treatment that has an intense whitening procedure with a glycolic application and the mechanical use of the diamond peel machine that helps in removing dead cells from the skin's surface making the skin radiant and healthy.
Painless Facial is a treatment using galvanic machine, it helps ease extraction making comedones easier to prick with the process called iontophoresis and desincrustation, it helps in making the skin smooth and clean without feeling pain. 
Diana Stalder center also has a Cafe which offers fresh green salad and no-preservative juices that are made from premium quality ingredients at Diana Stalder Gateway and Megamall branches. You may also visit Diana Stalder clinics and learn more of Diana Stalder's products and services, by visiting the official website at www.dianastalder.com and following us on our social media accounts; Facebook: https://www.facebook.com/dianastalderbydermaline, Twitter: @Diana_stalder and Instagram: @dianastalder. You may also visit the following Diana Stalder branches near you.
Gateway Mall, Basement 2, Araneta Center Cubao
(02)351.0299 | +63 917 6218468
SM Megamall, 5/F Bldg A, Mandaluyong City
(02)531.5644 | +63 917 6265362
SM Calamba, 3/F, Calamba Laguna
(049)306.0602 | +63 917 6276523