"You can win this whole thing" expressed Adam Levine who had a full team and was unable to bid for Fil Am stunner Amy Vachal. All three other judges Pharrell, Gwen Stefani and Blake Sheldon took only seconds to turn as Amy sang the classic Dream a Little Dream of Me.
The 26-yr old from Brooklyn, New York is also into painting. Musical talent runs in the blood, as her father used to be a member of a Grateful Dead cover band. Val picked a Pharrell to be her mentor – the same judge who produced last season's winner.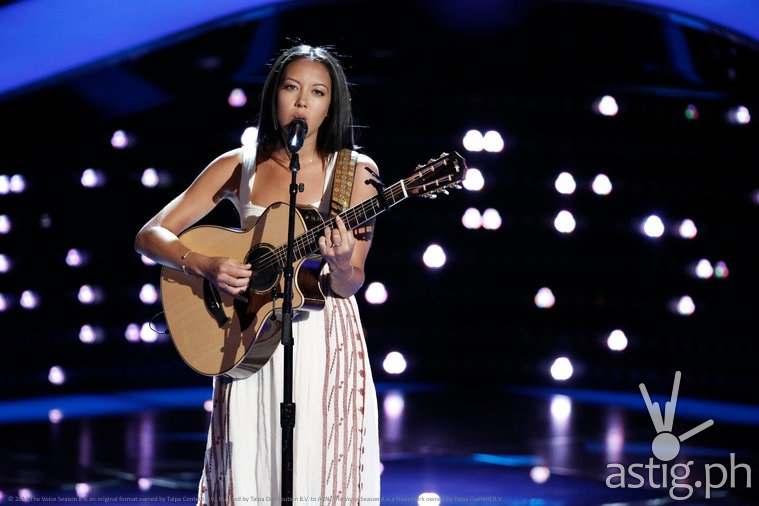 After a standing ovation from the judges; Stefani gushed that that Val was a "princess" and "angel-like." And Sheldon stated "I'm looking at a superstar"
But it was Pharrell who will get to further refine and enhance this talent and hopefully bring her to superstardom. If their initial exchange was an indication, the viewers can expect a hybrid of soulful, classic style blended with a shot modern hipness from this pretty and talented hopeful.
Last year's winner, Sawyer Fredericks (Team Pharrell), set a show record by posting nine top ten iTunes singles for six straight weeks. This is a feat that this year's winner should look forward to matching (if not surpassing).
The Voice Season 9 airs Tuesdays and Wednesdays at 7:50PM, within 12 hours of US broadcast. First and exclusive on AXN.
AXN is seen on Cable Link Channel 38, Cignal Digital TV Channel 61, Global Destiny Cable Channel 61, Dream Channel 20, Gsat Channel 12, SKYCable Channel 49.