by Aisha Khan
It's the most wonderful time of the year! A time of merry making and joyful cheer. This year, Agtan presents with esteem, a Christmas concert with Family Love as our theme.
We've invited eight artists to perform their music, and serenade you with their sweet acoustics. So come and join us for a magic-filled night, a chance to give back and to set some things right.
Christmas has always been associated with gift-giving. In fact, this merry holiday is almost never complete with the tradition of exchanging brightly wrapped presents. Or as we Filipino children prefer, the shiny red Aguinaldo or envelopes of cash that our godparents give us.
Here at Agtan, we believe that the spirit of giving shines brighter during this wonderful time of year, only this time we want to give more than just presents. Agtan as One 2021 is an Online Benefit Concert that provides an opportunity for local artists to share their music and a chance for us to donate to Tahanan ng Pagmamahal Children's Orphanage.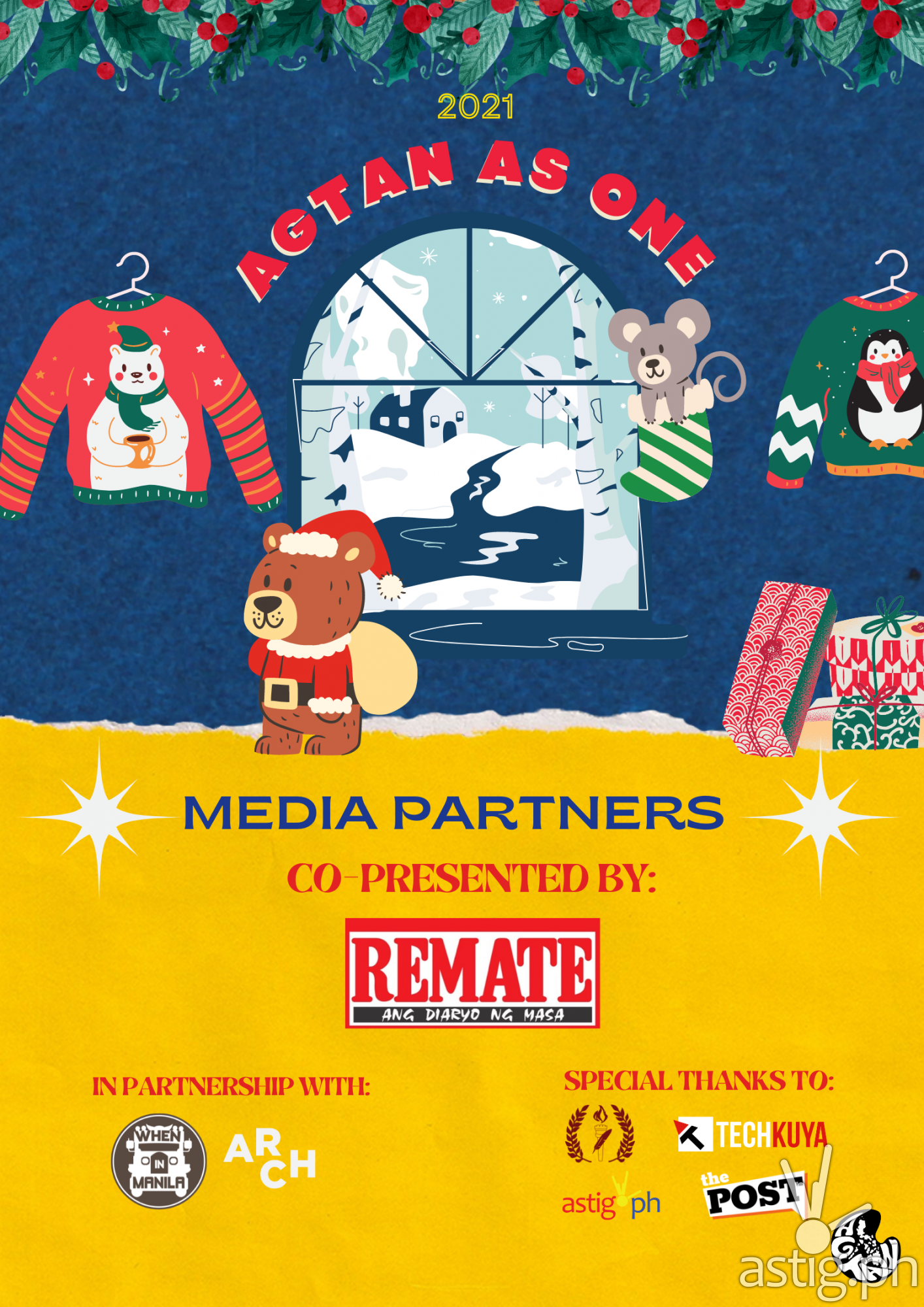 For these children, the future is quite uncertain but this year, we can truly make a difference for this community bound by faith, kindness, and love. The Covid-19 pandemic has been most difficult for the staff and volunteers because of the lack of monetary donations for supplies.
How do we help restore the hopeful theme of Christmas with the desolate year we've experienced? By supporting Agtan as One, you are donating money towards the needs of the orphanage. Ticket proceeds will go towards their urgent need of milk, food, and medical supplies.
As St. Francis of Assisi said, "For it is in giving that we receive". This year, we humbly request for your support in this endeavor, that we might give these children hope for a better future. In partnership with DLSU Teatro Lasalyano, DLSU Innersoul, The Playhouse Project, Eunoia Philippines, Securus, Vektor, UST Volunteers for Uniced, and The Animo, Agtan PH invites you to celebrate a music-filled Christmas with our family!