MANILA, Philippines – Future hall of famer Anderson "The Spider" Silva returns to conquer the Octagon in the hopes to reign supreme against longtime contender Nick Diaz for the five round middleweight bout at UFC 183 airing via satellite on Balls Channel on Sunday (February 1).
Silva, an established mixed martial artist, has earned multiple records during his seven-year stint as the reigning champion in the 185-pound weight class and currently holds a 33-6-0 record.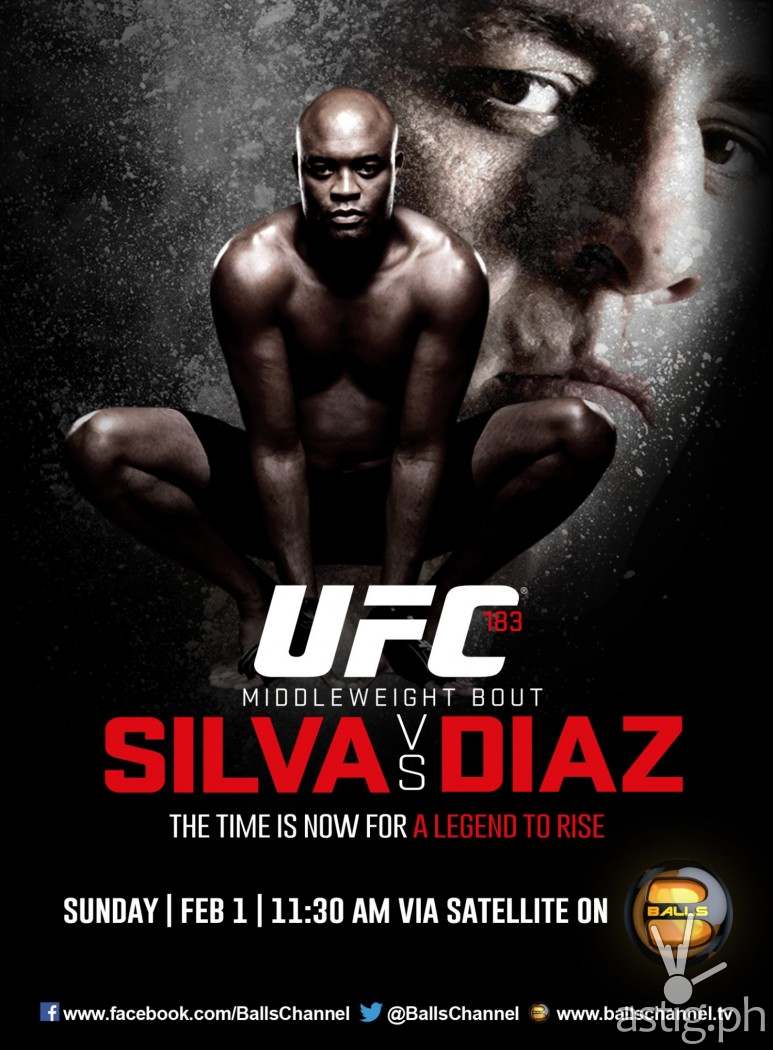 Silva's opponent, Nick Diaz, proves to be a big threat. With a 27-9-1 record, Diaz is considered to be one of UFC's most polarizing figures and is known to be a fighter who doesn't give up easily.
In an intense action-packed five round middleweight bought, all eyes will be on Las Vegas as Anderson "The Spider" Silva attempts to make a triumphant return in UFC 183.
Don't miss out on this unforgettable match and witness a legend rise! Catch UFC 183 on Sunday (February 1), 11:30 AM only on Balls Channel.