One of the lead stars of Camp Sawi, Andi Eigenmann tweeted on Tuesday her disgust over former boyfriend Jake Ejercito's tweet accusing her of using their past relationship to promote her latest movie.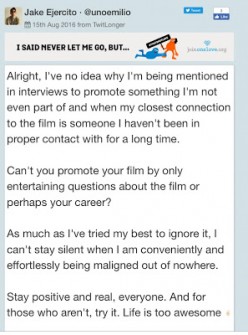 In a series of tweets, the young actress explained her side of the story.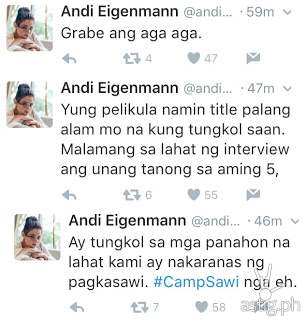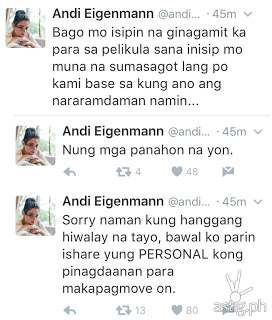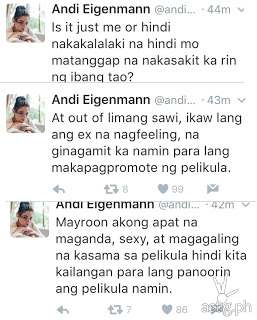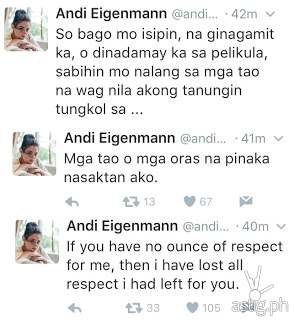 At the end of her tweet, Andi dropped the bomb by naming Jake Ejercito as the man behind her tweets.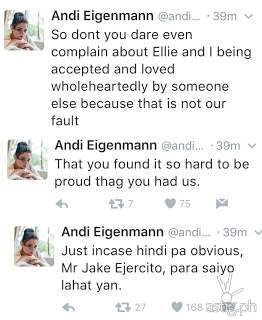 Andi previously admitted in the press conference of their movie that her breakup with Jake was the most painful breakup she had to go through. "Pinakamasakit po yon. Siyempre po, because for a long time, everything that you wanted to do or achieve in life had him as a big part of it. And then, taking him out of the situation, it was after the phase of [being] heartbroken and I felt like life had no meaning anymore because he's gone."
Though not being okay to each other, Jake is still finding time to see Andi's daughter, Ellie.