MANILA, Philippines – What did it take for the committed and impassioned revolutionary Apolinario Mabini, to sign the oath of allegiance to the United States of America in 1903?
The promise of an end to his exile in Guam? The longing to return home to a land, changed and under a new colonial power? The simplest desire to die in his homeland?
Mabini's signing of the Act of Allegiance to the United States was, for the Colonial powers, a sign that the Philippine Insurrection had at last come to an end. Could it have been that very simple and human desire, that longing for home, that could have made the Sublime Paralytic swear allegiance to a the new colonizers?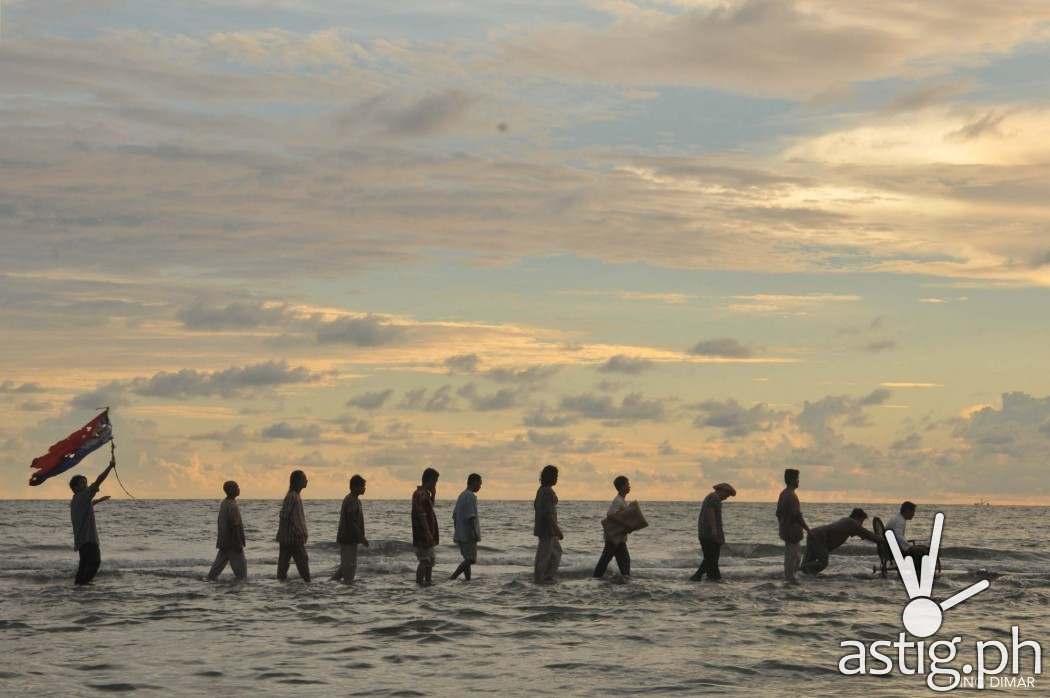 Ang Huling Lagda ni Apolinario Mabini re-imagines the hero's exile in Guam and the painful conditions that allowed for his return to the Philippines. The new musical, with book and libretto by Floy Quintos, original music by Krina Cayabyab and direction and choreography by Dexter M. Santos, hopes to explore the private pain of this great thinker in the face of betrayal and the failure of the Revolution he had dedicated his life to.
A musical, the play's seven songs are set to live music written by Krina Cayabyab for piano, cello, viola and two violins. "We wanted a musical that would reflect Mabini's character, his introspection, his Statesmanship," says Floy Quintos, speaking for his colleagues,Santos and Cayabyab."
It is easy to see why a work dedicated to Mabini is a rarity, even during the celebration of his sesquicentennial. To the public mind, there are no great bravura moments, no dramatic battles or acts of extreme of heroism that can be associated with Mabini. Hopefully, this musical reflects that very stoic and selfless character that has made Mabini, the most under-appreciated of our Revolutionary heroes."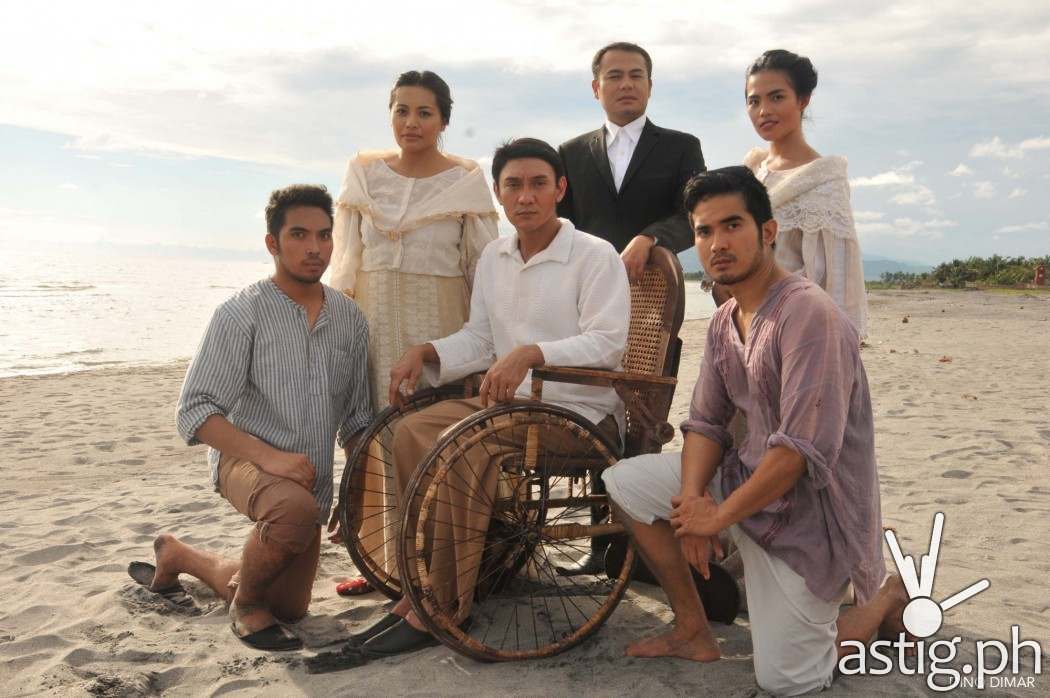 This musical in one act is, perhaps, the most significant contribution of the local theatre scene to the celebration of the sesquicentennial of Apolinario Mabini.
While the musical explores the choices of a hero forced to swear allegiance to the USA, Ang Huling Lagda ni Apolinario Mabini also instills a new pride and importance in his greatest work- the True Decalogue. The musical also allows audiences to be more familiar with the value of Mabini's greatest opus and, hopefully, strengthens their sense of duty to their country.
"If there is one thing that we really hope this musical can do", continues Quintos, "It is to awaken interest in Mabini's True Decalogue, which is no longer taught in Philippine schools. Mabini's greatest work was designed to be a code of personhood for the Filipinos of the revolution. Reading it again, I could not help but think that this was the very moral compass that young Filipinos so lack in these times."
The cast is topbilled by veteran stage actors Roeder Camañag as Apolinario Mabini, together with Leo Rialp, Al Gatmaitan, Poppert Bernadas, Nazer Salcedo, Banaue Miclat and Jean Judith Javier. An ensemble of promising actors comprise the formidable supporting cast- Ralph Oliva, Chase Salazar, Adrian Reyes, Arion Sanchez, Bym Buhain, Edmundo Abad, Jr., Ralph Perez, Ross Pesigan, Roco Sanchez, Rence Aviles, Jon Abella, Vincent Pajara, and Stephen Viñas.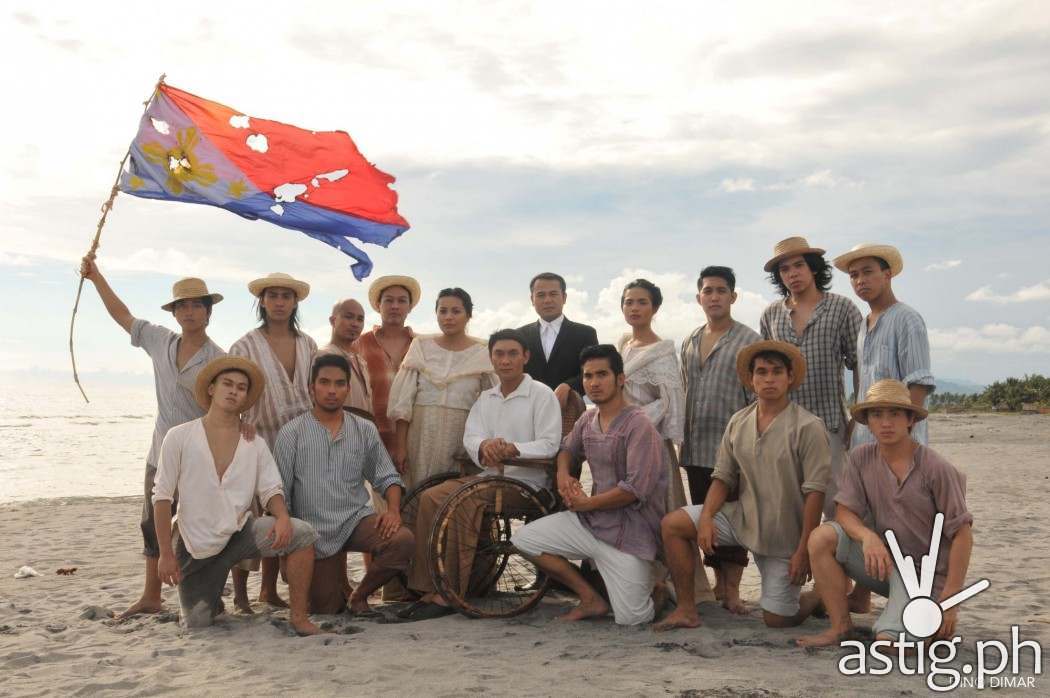 The artistic staff is completed by Ohm David for set design, John Batalla for lights design, Darwin Desoacido for costumes, assistant choreography by Stephen Viñas, technical direction by Meliton Roxas Jr., dramaturgy by Marvin Olaes, Miggy Panganiban, Fatimy Ivy Baggao and Kyrstynne Vargas and poster design and photography by Dino Dimar.
Ang Huling Lagda ni Apolinario Mabini (full trailer)
Ang Huling Lagda ni Apolinario Mabini runs from October 1 to 19, 2014 at the Wilfrido Ma. Guerrero Theater, 2nd floor Palma Hall, University of the Philippines Diliman. For tickets, sponsorships and show buying inquiries, call Samanta Hannah Clarin or Camille Guevara 926-1349, 433-7840, 981-8500 local 2449 or email dulaangupmarketing at gmail.com.