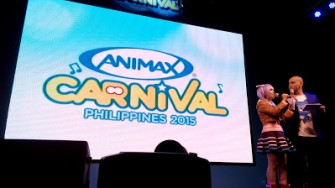 the otaku geek inside me is all in glee as I went to one of the most talked-about anime event, the Animax Carnival 2015.
I went on the second day of the said event, and I'm glad that fellow otaku #Leboyf is with me (kyaaa~!) yes we're that excited, and yes it's one crazy date that we had. 😛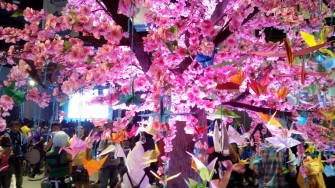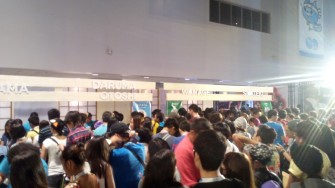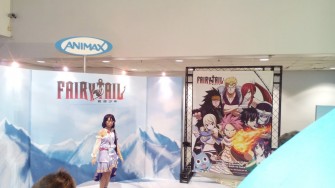 staged in SMX convention center, Otakus and anigeeks far and wide went on this prestigious 2-day event, where everyone went on ACPH's sponsor booths to try on different Japanese traditional games, draw like a Mangaka, have their names written in Katakana characters and buy Oo-kun items that is exclusively available on this event.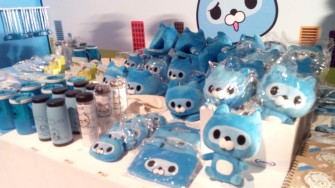 there are also food stalls and merchandises that are being sold in the event.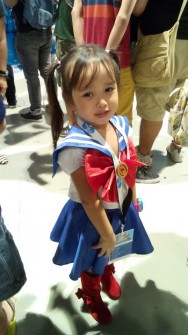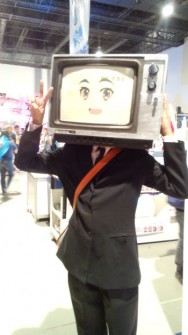 While cosplayers are roaming around the event, Anime fans are also lucky to take a sneak peek to watch the latest episodes of Hunter X Hunter, Fairy Tail and many more.
Aside from watching teaser episodes of their favorite anime shows, participants are welcome to join in their games where they need to depict the anime characters the hosts are portraying. Animax merchandises are up for grabs for the lucky winners.
they also have a group cosplay competition wherein a group of cosplayers gets to portray their favorite anime characters from their chosen anime series. Cosplay Queen Alodia Gosiengfiao were among the judges from the said competition.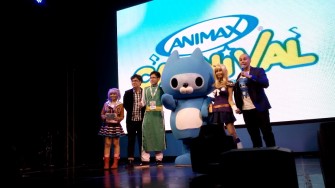 after the competition, Alodia graced the stage to perform her song, "Kawaii girl", followed by the meet and greet portion with the lucky winners!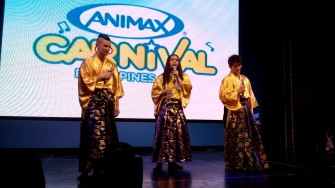 Asia's Got Talent runner-up from Japan Triqstar wowed the audience with their amazing acrobats and stunts! they even taught the audience and the select cosplayers some of their dance moves, it was really fun to watch them!
it was an animazingly fun event! what a great way to cap this weekend, looking forward for next year's Animax Festival 2016!