MANILA, Philippines – The rainy season ushered in cooler weather some days. But heavy rains and subsequent flooding are a cause for concern for many. Not only do these hamper mobility but they also impact many activities, even work and relaxation.
Is the rainy weather dampening your spirit? Does the rain keep you from having your morning run with your favorite music on and limiting your outdoor activities? Does the heavy pitter patter of thunderstorms get in the way of online meetings or classes? Do you have to cancel outdoor get-togethers because of inclement weather?
Anker's Soundcore audio products beat rainy season challenges with powerful audio capability to let you enjoy any activity regardless of the weather. Designed with water-resistance features, these audio products deliver an immersive experience even when it rains. So whether going out for a quick coffee run, doing grocery shopping, meeting friends or spending a relaxing day indoors, you can enjoy your favorite playlist or join that group call with Anker's water-resistant wireless earbuds and speaker.
Experience distraction-free listening with the Liberty 3 Pro
The IPX4 water-resistant Liberty 3 Pro delivers a revolutionary sound experience with its Active Noise Cancellation feature.
Whether working from home, studying or just chilling for the weekend, Anker's Soundcore Liberty 3 Pro delivers calls, podcasts, audiobooks and music without the noise and distraction that take the fun out of the moment. These wireless earbuds guarantee high-definition audio with ACAA 2.0, the latest version of Anker's groundbreaking coaxial driver technology, delivers pure sound directly to the ears and guarantees strong bass and enhanced mids and treble.
Liberty 3 Pro features HearID active noise cancellation and AI noise reduction, filtering background noises for that exceptional clarity for phone calls or virtual meetings. With its IPX4 rating, users can enjoy music time without having to worry about water splashes and sprays, letting you enjoy your morning or evening jog with your favorite playlist even with a light drizzle.
Users can enjoy 8 hours of playback with just a single charge plus 32 more hours when charged with the case.
Beat the rainy blues with the Life P3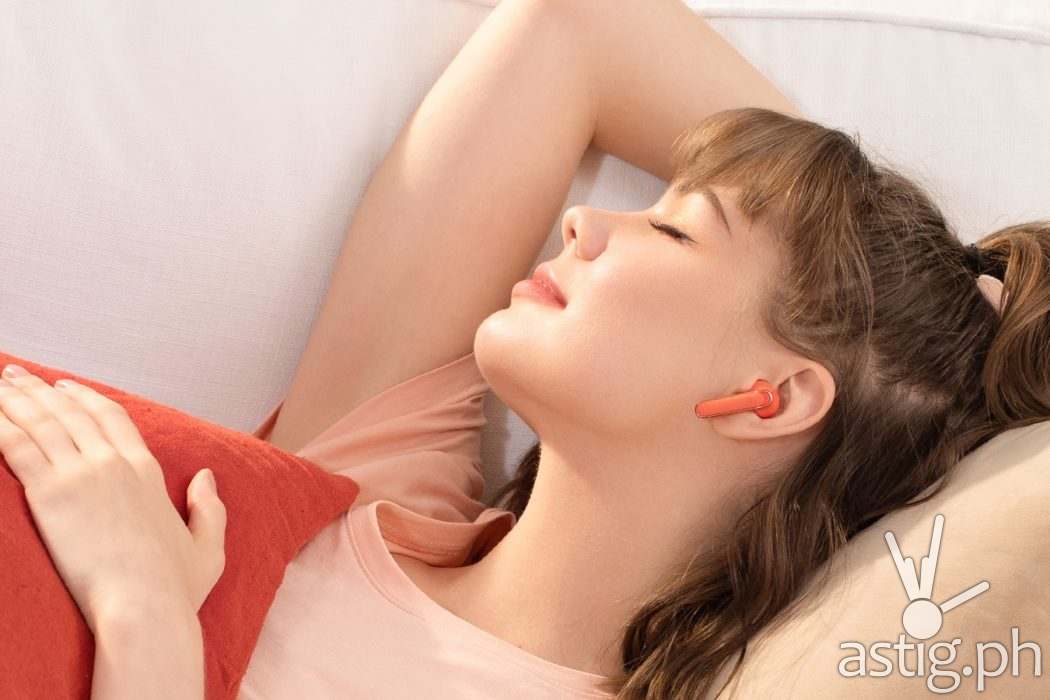 The Life P3 supports Hybrid Active Noise Cancellation, 42 hours of playback and IPX5 rating, perfect for rainy travels.
Wherever you may find yourself during a rainy day, you can let your favorite tune chase the blues away or join all online office activities with the Life P3. The earbuds' Hybrid Active Noise Cancellation feature produced by custom 11mm composite drivers blocks off ambient noise for that quiet but productive day indoors or even while on the road battling the rainy afternoon traffic.
The IPX5 rating protects the earbuds from low-pressure water sprays, great for company anywhere and anytime, even during this wet season. If stuck indoors under heavy rains, no worries as Life P3 delivers 42 hours of music playback.
Life P3 packs multi-mode noise reduction such as transportation, outdoor and indoor to quiet down background noises in any environment. The earbuds feature six microphones to enhance call performance for incoming phone calls, video chats or other meetings.
Easily take Life P3 with you anywhere you want to go with its ultra-compact shell that fits in the pocket. It is available in five fashionable colors, black, oat white, coral red, sky blue and navy blue, that will surely stand out vibrantly in the rain.
Make days a little brighter with the Life A2 NC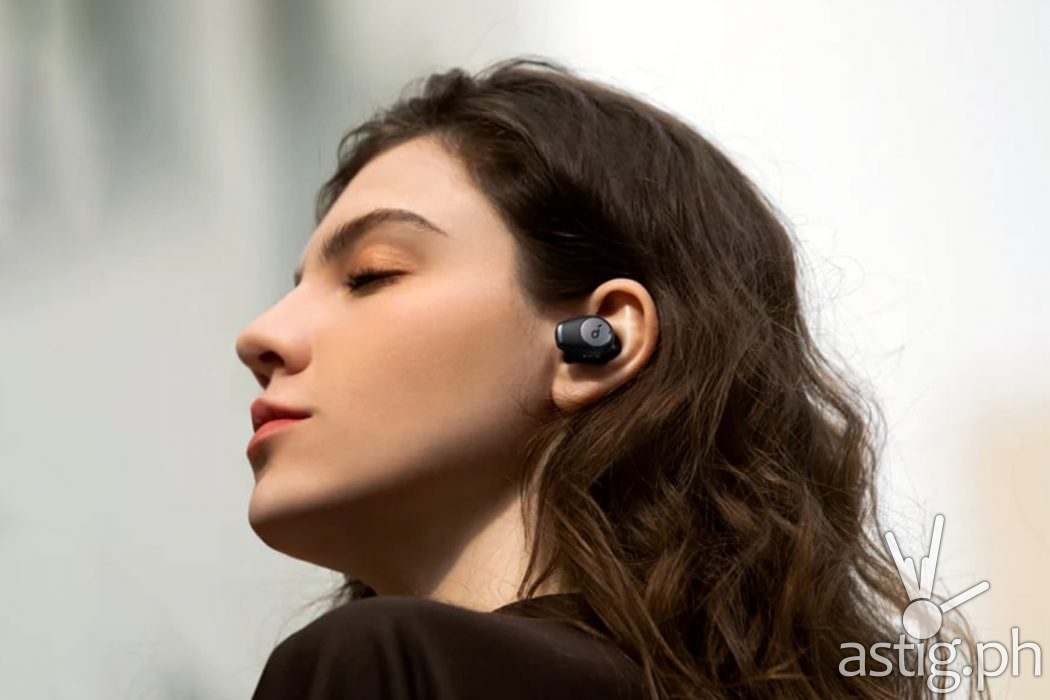 The Life A2 NC lets you enjoy both upbeat and solemn moments with its multi-mode noise cancellation, strong bass and IPX5 protection.
Create a little sunshine with your favorite mood booster playlist and the Soundcore Life A2 NC. Enjoy ear-bouncing beats with its Multi-Mode Hybrid Active Noise Canceling feature and oversized 11mm biocomposite drivers for that strong bass output. Even for senti moments during cold, rainy nights, let the Life A2 NC keep you company with its immersive audio quality.
The IPX5-rated wireless earbuds sport a stylish design and are suitable for rainy day outfits and activities, letting you stay fit and sweat it out in the gym or outside. Life A2 NC includes a triple-point ergonomic and built-in ear pressure relief for greater comfort even after hours of use.
Is it dark clouds and pouring rain all day yet again? Maintain the light mood with Life A2 NC, giving you 35 hours of listening delight to fight off the gloomy day.
Immerse in your favorite songs with the Life P2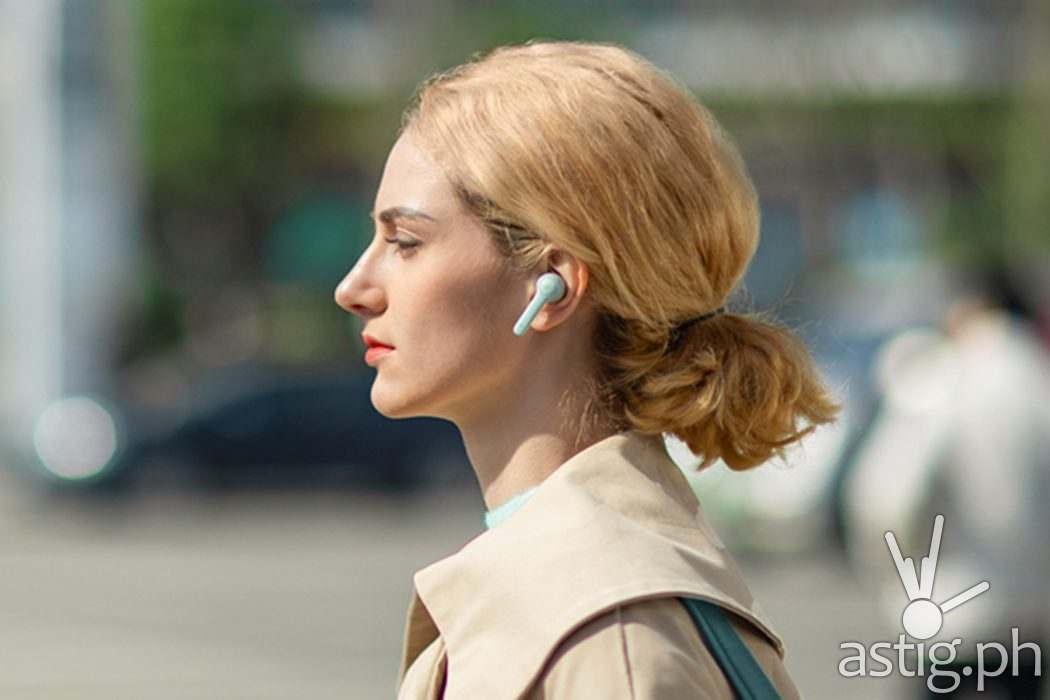 The Life P2 guarantees graphene-enhanced sound and crystal-clear calls even when exposed to rain with its IPX7 rating.
Stuck in heavy rain-caused traffic? Keep your cool with the Soundcore Life P2. The built-in graphene drivers ensure wider soundstage music to help you de-stress and crystal-clear audio in case you need to make calls or join a virtual meeting. The multi-mode noise cancellation lets you do whatever you need to do without distraction and extra noise.
With IPX7 rating, Soundcore Life P2 can keep you company even during heavy downpour for uninterrupted music listening or calls even outside your home. It can support up to 40 hours of use when charged with its case.
Experience the rain on a different level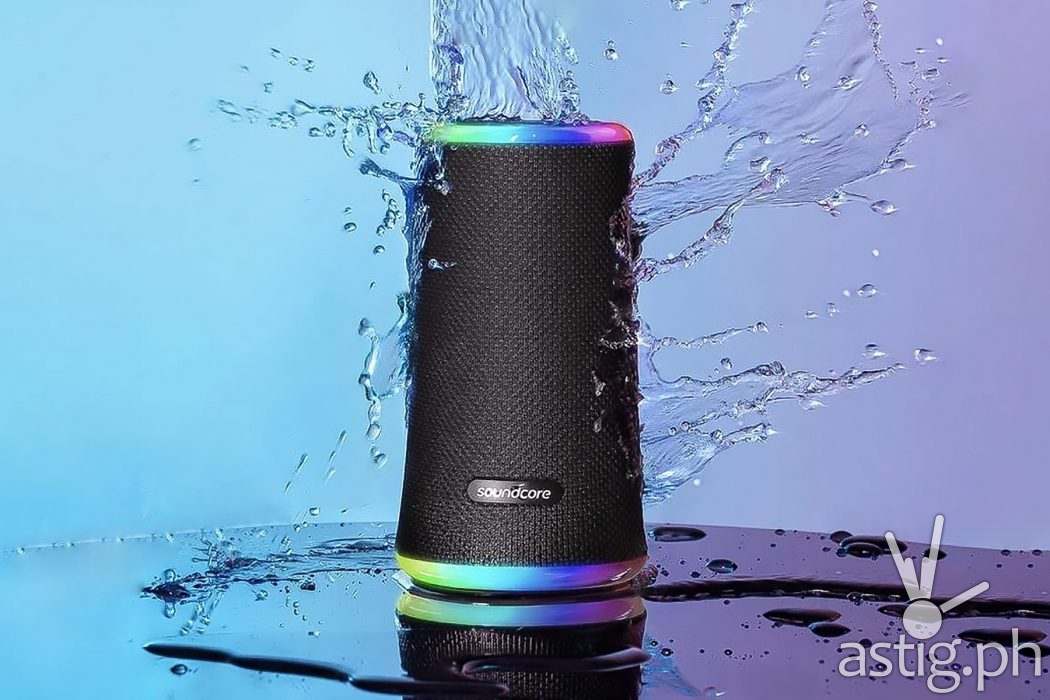 The Soundcore Flare 2 is perfect for outdoor fun this rainy season with its IPX7 water resistance and 12-hour playback capability.
Don't let any stormy weather stop you from enjoying the time with the fam or barkada. Anker's Soundcore Flare 2 lets you sing and dance under the rain. No need to worry about it getting damaged as it is outdoor-proof and water-resistant with an IPX7 rating, it can effortlessly withstand spills, rain, and even complete submersion in water.
Soundcore Flare 2 features 20W audio output with intense BassUp technology. Its dual drivers and passive radiators can outsound the heavy rain. The 12-hour playback time means nonstop bonding and chase any bad weather away.
Make this rainy season enjoyable with these water-resistant audio products. Shop for the Liberty 3 Pro, Life P3, Life A2 NC, Soundcore Flare 2, Life P2 and more on Soundcore's official Lazada store.