PHILIPPINES – Where did Anne Curtis—actress, TV host, and all-around performer—find 'The One?'
In her latest TV commercial for the country's number one fast-food brand Jollibee, Anne reveals the one meal she will never get tired of: Jollibee Burger Steak.
With a well-seasoned burger patty made with 100% real beef, the Jollibee Burger Steak delivers spectacular flavors and textures to the table. The patty is generously poured with Jollibee's signature mushroom gravy and is then topped with mushroom slices to bring a delicious and delightful spoonful that Anne—as well as millions of Filipinos—keep falling in love with.
"Decade after decade, Jollibee Burger Steak has never failed to deliver a beefy-ever-after experience to Filipino diners," said Francis E. Flores, Jollibee Global Chief Marketing Officer and Philippines Head of Marketing. "This year, we're renewing our commitment to continually improve our products—including the best-selling Burger Steak—to guarantee unparalleled flavors and dining experiences for those who have fallen head over heels with Jollibee, including our newest celebrity endorser, Anne Curtis."
'Full circle'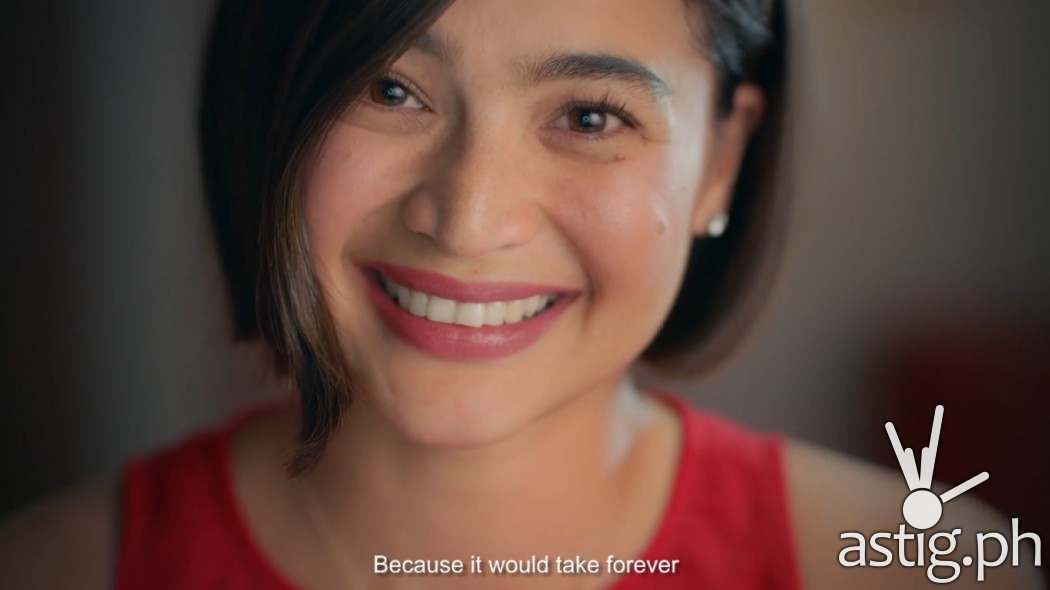 2017 marks Anne's 20th year in Philippine show business, where she had made waves through a slew of TV shows, critically acclaimed blockbuster hits, and in recent years, sold-out concerts at some of the country's most prestigious event venues.
Her journey to stardom began exactly twenty years ago, at a Jollibee store along Boni Avenue in Mandaluyong City. A 12-year-old balikbayan visiting relatives from her mother's side, Anne was discovered by a talent scout while she was enjoying Jollibee's signature offerings. .
"I wouldn't be the star I am today if I was not eating at Jollibee 20 years ago," said Anne. "This endorsement is really a big dream come true for me. I feel like I've come full circle in my career."
'It's like love at first bite'
Anne shares unforgettable childhood Jollibee encounters with millions of Filipino kids, across generations.
"At a young age, my mother introduced me to the Pinoy happy place: Jollibee," she said. "This is where I got to taste the Filipino version of steak: the Burger Steak with rice!"
This special, truly Pinoy meal has captivated Anne's taste buds from the very first time she tasted it. "It's like love at first bite! And what's great about the Burger Steak is that it's still has the same savory, delicious, beefy flavors that I've loved ever since."
The actress added that she never gets tired of the Burger Steak. "It hits all the right spots. The combination of real beef, sauce, and rice is just something that reminds me of comfort, of home."
Catch Anne's beefy ever after with Jollibee Burger Steak in a new TV commercial, which will premiere on February 12, 2017.