For the first time in 19 years, the Philippines will serve as host to the Asia-Pacific Economic Cooperation (APEC), the world's largest regional economic group.
With the theme "Building Inclusive Economies, Building a Better World" the meeting of APEC Senior Officials from the 21 member economies will discuss how to better integrate economies and trade in the Asia-Pacific region and worldwide. For this year, the APEC Summit will be held on November 18 and 19 in Manila.
1. What is APEC and what is it for?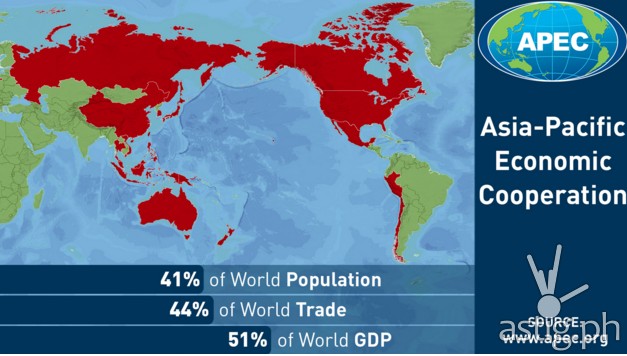 According to CCTV America, APEC is an intergovernmental grouping of countries in the Asia Pacific region that discusses issues using non-binding commitments. Unlike the World Trade Organization or other multilateral trade bodies, APEC does not require treaty obligations of its participants. Decisions made within APEC are reached by consensus and commitments are undertaken on a voluntary basis.
APEC account for approximately 40 percent of the world's population, approximately 55 percent of world GDP and about 44 percent of world trade. Members include Australia; Brunei Darussalam; Canada; Chile; People's Republic of China; Hong Kong, China; Indonesia; Japan; Republic of Korea; Malaysia; Mexico; New Zealand; Papua New Guinea; Peru; The Republic of the Philippines; The Russian Federation; Singapore; Chinese Taipei; Thailand; United States of America; Vietnam
Senior Officials Meeting (SOM) is held three to four times a year with the chair from the host economy and preparation of APEC Ministerial Meeting, APEC CEO Summit, APEC Business Advisory Council Dialogue with Leaders, and the 23rd APEC Economic Leaders' Meeting (AELM) scheduled back-to-back beginning November 16 until November 19.
Senior officials develop recommendations for APEC Ministers and APEC Economic Leaders and perform groundwork for policy directions of APEC in 2015.
2. What are 2015 APEC Priorities, Goals and Agenda?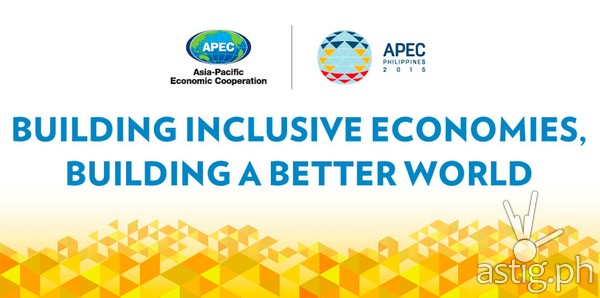 Enhancing the  Regional Economic Integration Agenda.
Fostering SME's participation in regional and global markets.
Investing in Human capital development.
Building resilient and sustainable communities.
Report on the key outcomes of Informal Senior Officials Meeting consultations on APEC 2015 Priorities.
Confirm the establishment in principle of the Ad Hoc Steering Group of the internet economy.
Discuss the role of Friends of the Chair on connectivity with regard to services.
Discuss the establishment in principle of the FoTC of urbanization under the Accord on the Innovation, economic reform and growth.
Recall APEC 2015 priorities as presented at ISOM.
SOM Steering Committee on Economic and Technical Cooperation (ECOTECH)
Discuss the development of the capacity building policy to guide ECOTECH activities in APEC.
Economic Committee
Report on the joint meeting of: Group on Services (GoS) – Economic Committee (EC) – Pacific Economic Cooperation Council (PECC) and discussions on ANSSR review.
Committee on Trade and Investment (CTI)
Discuss the proposed composition of the Task Force to undetake the collective strategic study on the FTAAP under CTI.
APEC Business Advisory Council (ABAC)
Report developments on 2014 issues and ABAC's proposed work plans supporting the 2015 priorities.
Senior Finance Officials' Meeting Report
Share key targets for 2015 including developments on the implementation of the Multi-Year Plan on Infrastructure Development and Investment (MYPIDI) and ther 2015 initiatives.
3. Who are the prospect attendees?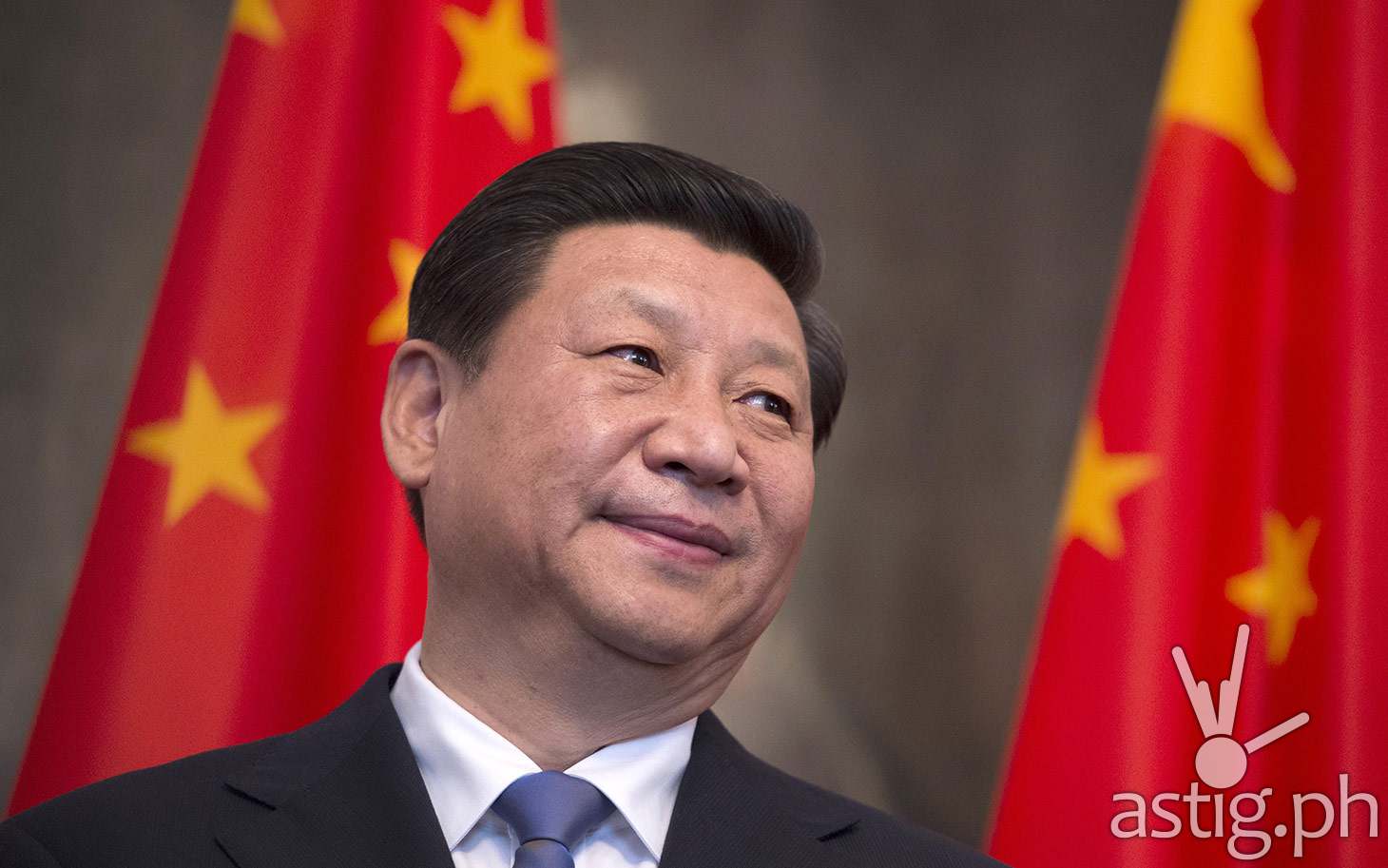 APEC members including Chinese president Xi Jinping, U.S. president Barack Obama are some of the leaders who are expected to attend the meeting. Russian President Vladimir Putin and Indonesian President Joko Widodo back out already citing prior commitments.
4. Which days have been declared to be non-working holidays?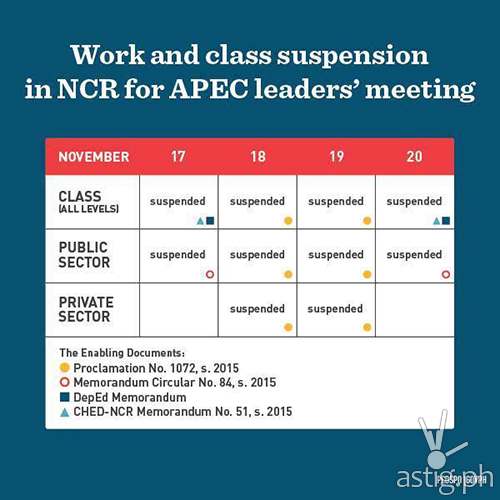 November 18 and 19 were declared by the government as non-working holidays for the private sector in NCR while November 17-20 are non-working holidays in the public sector. All classes are also suspended on November 17-20.
5. What are the road advisories for APEC Leaders Summit?
To minimize inconvenience to residents, the Philippine government earlier announced the dates as special non-working days.
Rerouting schemes will also be put in place within Metro Manila. Motorists and the commuting public are advised to the consider the following if travelling on those dates: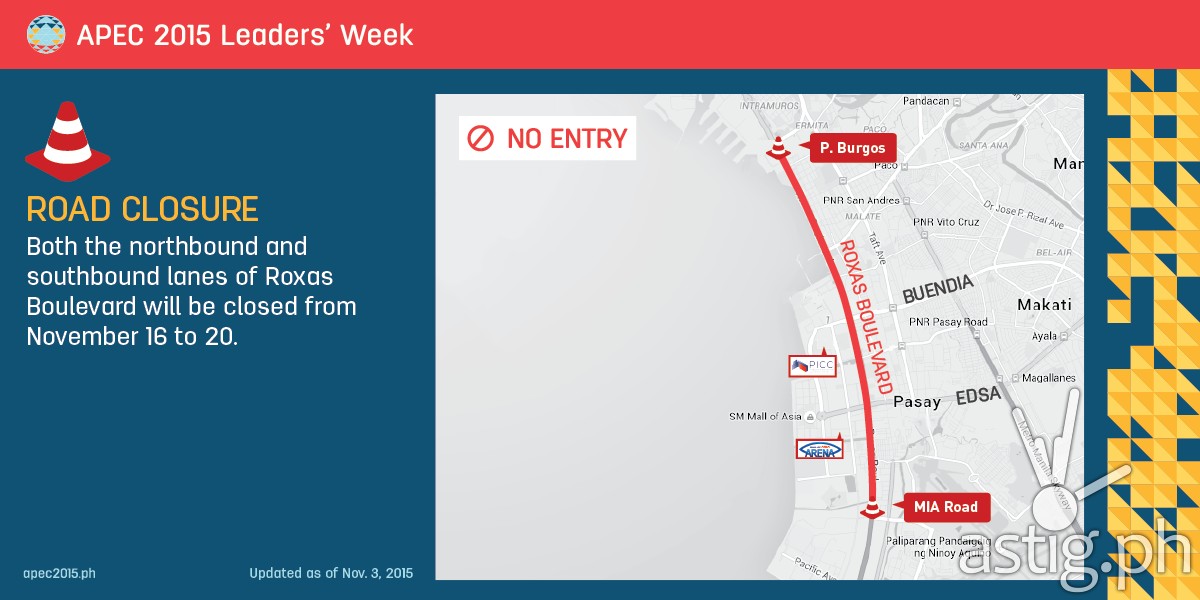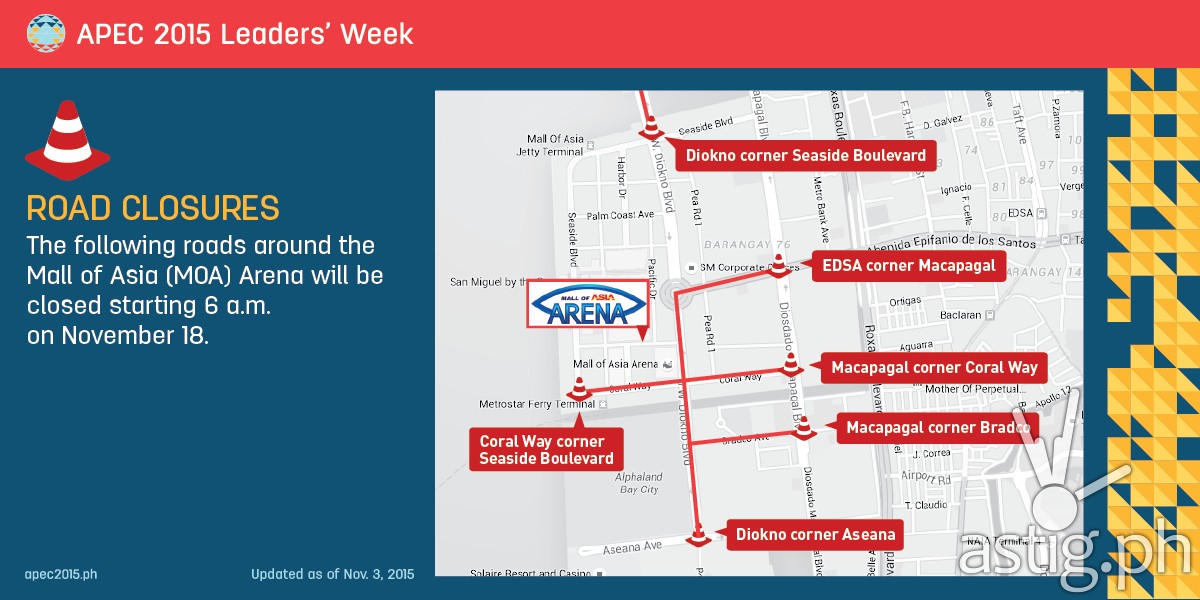 Motorists are advised, however, that the number scheme will still be implemented in Metro Manila.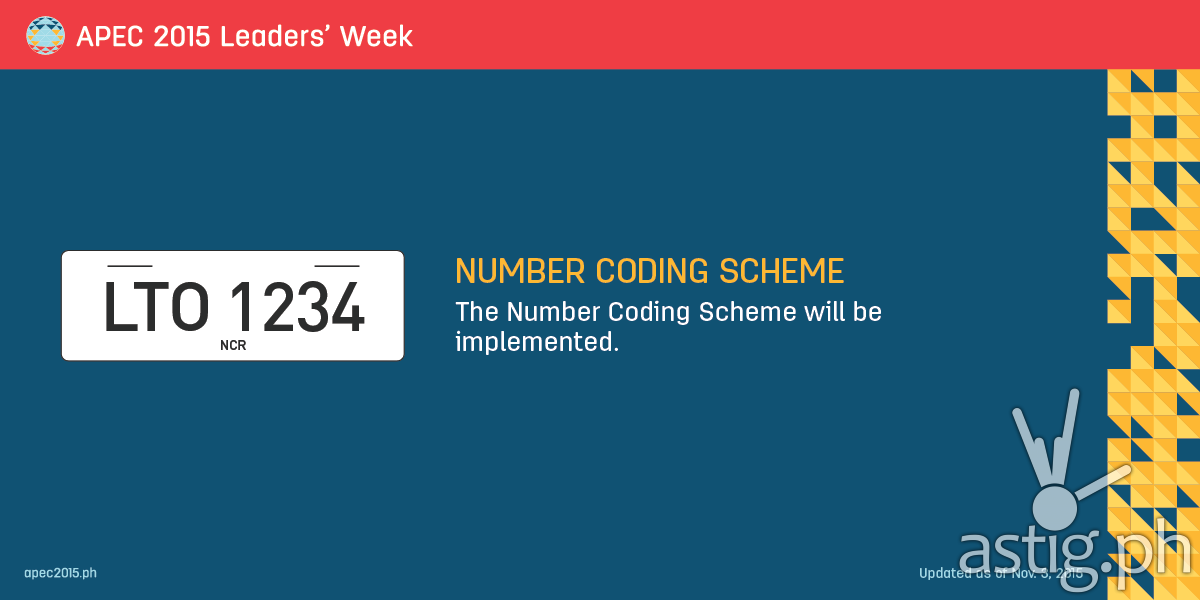 Truck drivers and operators are also advised to take note of the truck bans on the Roxas Boulevard and on the South Truck Route from November 16 to 20, 2015.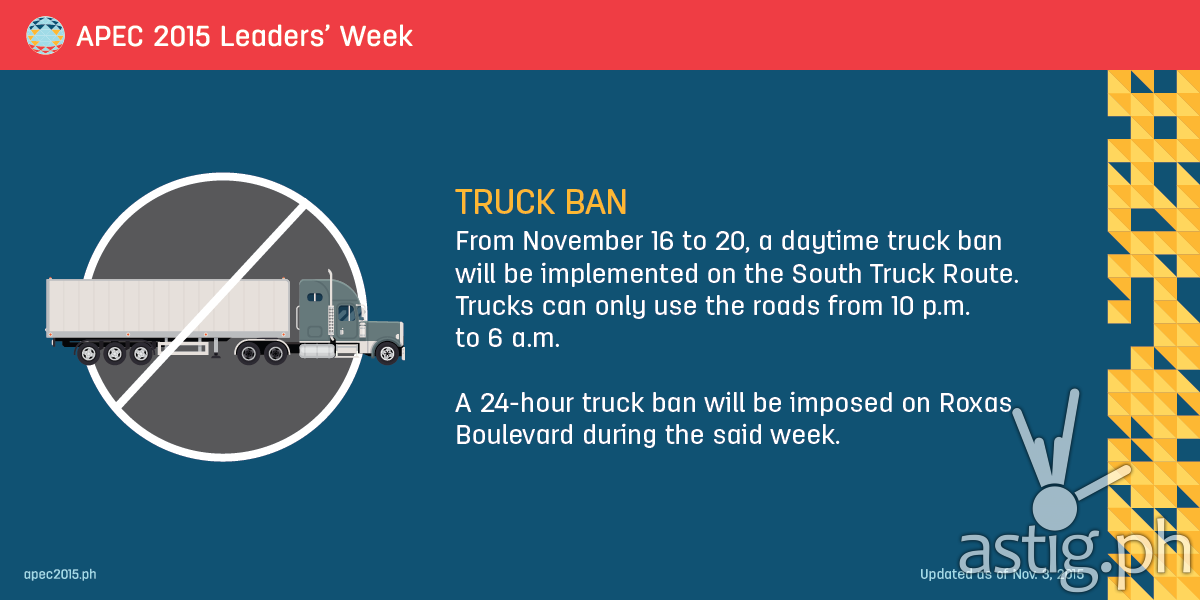 Security measures will be stricter in all NAIA terminals on November 17, 19, and 20, 2015. A no-fly zone will also be implemented during those dates. Travelers are advised to plan their trips accordingly.
For more information, kindly visit the official website of APEC 2015, www.apec2015.ph