CALIFORNIA, USA – President Benigno S. Aquino III visited a McDonald's branch located at Haight and Stanyan in San Francisco, California during his U.S. visit Wednesday afternoon.
According to the report by Hoodline, the Philippine President was escorted by a massive and intimidating entourage of SFPD (San Francisco Police District) officers, security SUVs, and diplomatic vans.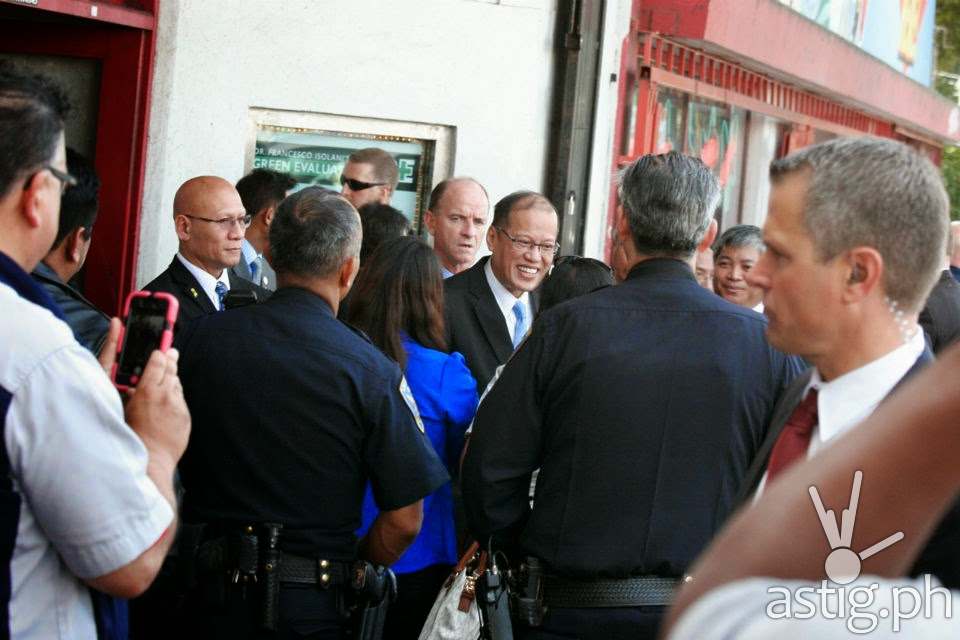 Social media was abuzz with netizens from Haight wondering about the "Haight-ened" police visibility in the area.
Instagram photos showed a huge amount of police motorcycles and cop cars escorting President Noynoy Aquino, or PNoy as he is called in the Philippines.
Aquino visited San Francisco to attend a United Nations summit meeting on climate change. During the visit, he expressed concern over the Philippines' tense relationships with China, caused by disputes over the South China Sea territory.
After the lunch at McDonald's, Aquino was caught browsing jazz CDs at Amoeba Music in Haight Street.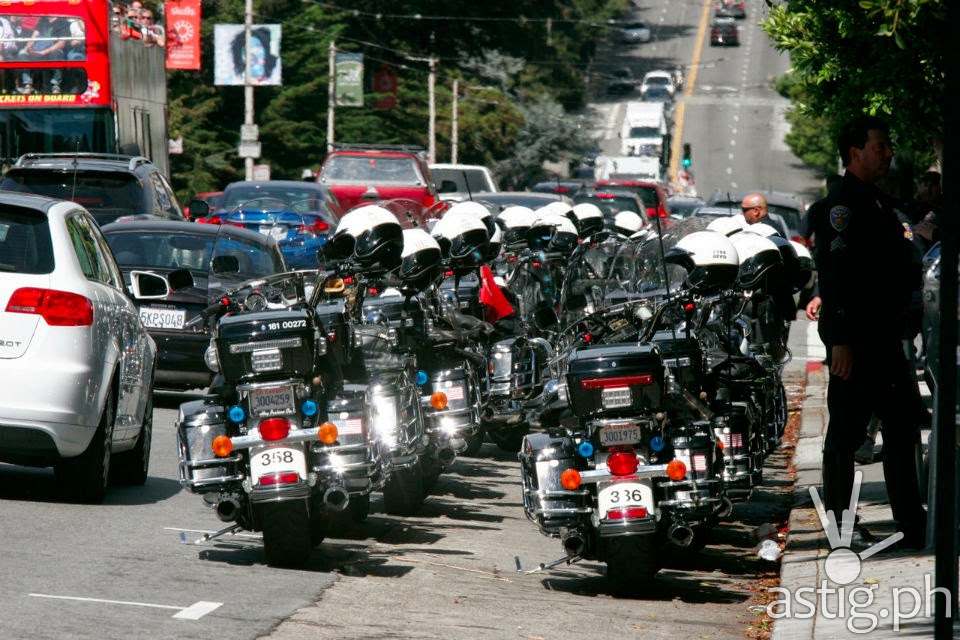 McDonald's Haight and Stanyan branch recently came under fire with an online petition attempting to have it shut down. According to residents, the branch attracts drunk and drugged-up homeless people, an issue that has always plagued the San Francisco area.
Resident M.P. writes:
As a resident of the neighborhood, I would like to be proud of my corner of this beautiful city. Instead, I avoid my own block favoring any other corner of Upper Haight than the one I live. I walk on the opposite side of the street to McDonald's when I can avoid it. It attracts primarily drunk, drugged-up homeless people. I live one block from this McDonald's and use the bus stop in front of the McDonald's to get to work. Needless-to-say, I regularly feel unsafe by the mob of homeless people loitering in front of McDonald's. The start of Golden Gate Park is often identified as where this McDonald's is located. It's an ugly entrance to a beautiful park. It's a crux of a larger, well-known issue in Haight-Ashbury; homeless youth using the neighborhood as their playground, toilet, trash can, etc. And an even larger issue in the city of San Francisco; aggressive homeless people. I want to break down one little piece. I want Haight-Ashbury to serve as the example to San Francisco of what local residents can do to clean up the City.
Last week, McDonald's brought back the twister fries in the Philippines.
(photo: 0andre0 on Instagram)