MANILA, Philippines – Ginebra San Miguel Inc. (GSMI) introduced its newest calendar girl in a grand launch held recently at the Oak Ballroom, Sequoia Hotel in Quezon City.
Actress, singer and model Arci Muñoz is Ginebra San Miguel's Calendar Girl for 2016. Arci joins the ranks of popular beauty queens, models and actresses who have graced Ginebra San Miguel's calendars including two-time calendar girl Marian Rivera (2009 and 2014), Anne Curtis (2011), Solenn Heussaff (2012), Georgina Wilson (2013), Angelica Panganiban (2007) and her Pasion de Amor co-star Ellen Adarna (2015).
READ: Ellen Adarna's Ginebra 2015 calendar photo will make your jaw drop
Arci, a College of Theater Arts graduate from the University of the Philippines, entered show business in 2005 via a talent reality search. Since then, Arci has appeared in several television projects, and is currently the lead vocalist of the rock band Philia. In 2008, she represented the Philippines in the prestigious Asia Supermodel Competition. Her biggest TV break came earlier this year when she landed the lead role in the top-rating drama series "Pasion de Amor" on ABS-CBN. She is also slated to be seen in the upcoming movie "Etiquette for Mistresses."
"Being part of the Ginebra San Miguel family is such a big honor and privilege," says Arci. "I had fun during the photo shoot because our concept for the calendars showed who I am behind the camera. The calendars are actually a sneak peek into my life. Not many people know that I am athletic, that I work out and play basketball. I am a rocker but I also love girly things like fashion," relates Arci.
GSMI has released five layouts for its 2016 calendar. "The first Ginebra San Miguel Calendar Girl was launched in 1988, and since then, consumers look forward to this yearly," says GSMI vice president and Marketing manager Nelson Elises.
"For 2016, we chose Arci Muñoz as our brand ambassador because she embodies the Ginebra San Miguel brand character—strong, versatile and resilient. She is a complete package. She's got the beauty and the brains. She is multi-faceted. She's a singer, an actress and a model. Truly, 'ganado sa buhay' and definitely one of the country's most talented, and hottest up and coming artists," adds Elises.
Other past Ginebra San Miguel calendar girls were former beauty queens Anjanette Abayari (1994), Alma Concepcion (1995) and Michelle Aldana (1998); former movie stars and TV personalities Janna Victoria (1999), Patricia Javier (2000), singer Geneva Cruz (2001), Rica Peralejo (2002), Aubrey Miles (2003), Belinda Bright and Maricar De Mesa (2004).
This year, Ginebra San Miguel has added a different twist to the annual calendar's promotions. For every purchase of two (2) bottles of Ginebra San Miguel Bilog, Angelito, Frasquito or one (1) bottle of Frasco at 7-Eleven, MiniStop and other participating outlets, consumers will get a limited edition magazine calendar. To add to this sweet deal, each magazine calendar comes with a set of "Ganado coupons," which offers discounts and freebies or premium merchandise items in selected outlets.
GSMI's flagship brand Ginebra San Miguel has been enjoyed by many for over 180 years and remains the no. 1 selling gin in the world according to leading global drinks journal Drinks International. Last year, Ginebra San Miguel launched its "Ganado sa Buhay" campaign, which celebrated the hardworking Filipino worker who is "ganado sa buhay", who works hard to provide his family a better future.
Other GSMI products are GSM Blue, GSM Blue Flavors, Ginebra San Miguel Premium Gin, Don Enrique Mixkila, Antonov Vodka, Vino Kulafu and Primera Light Brandy.
Arci Munoz 2016 Ginebra San Miguel Calendar Girl photos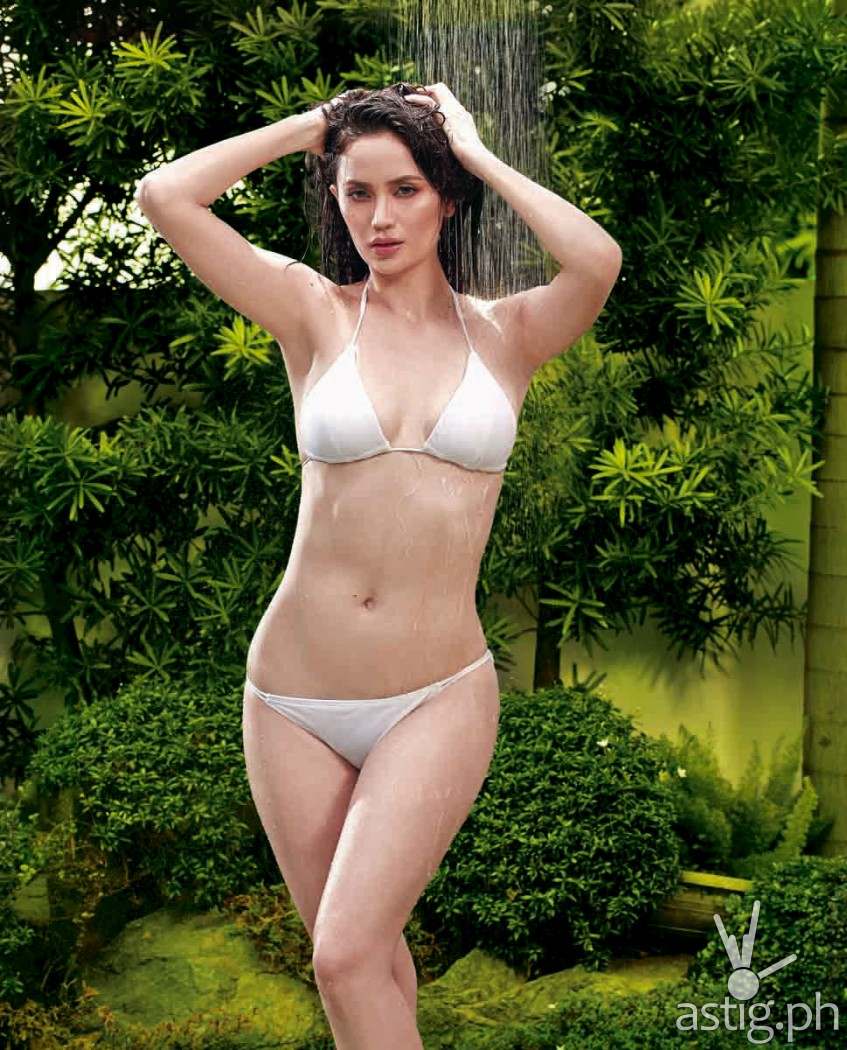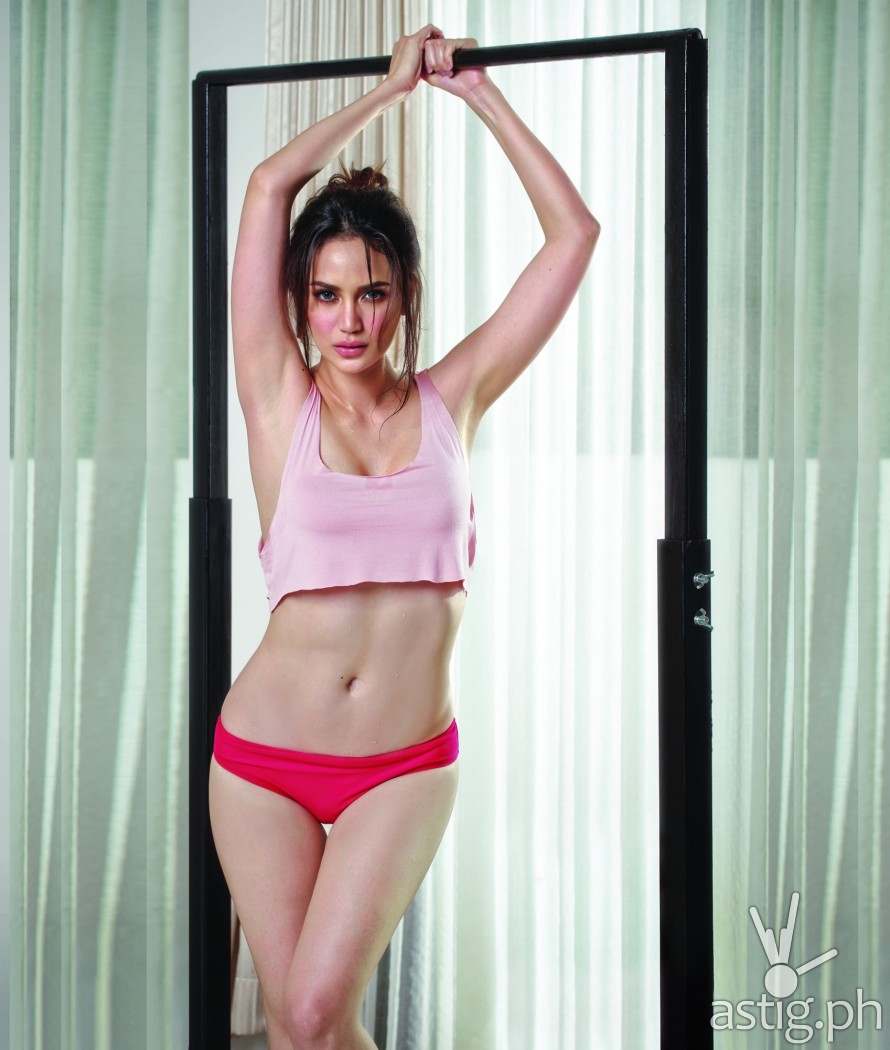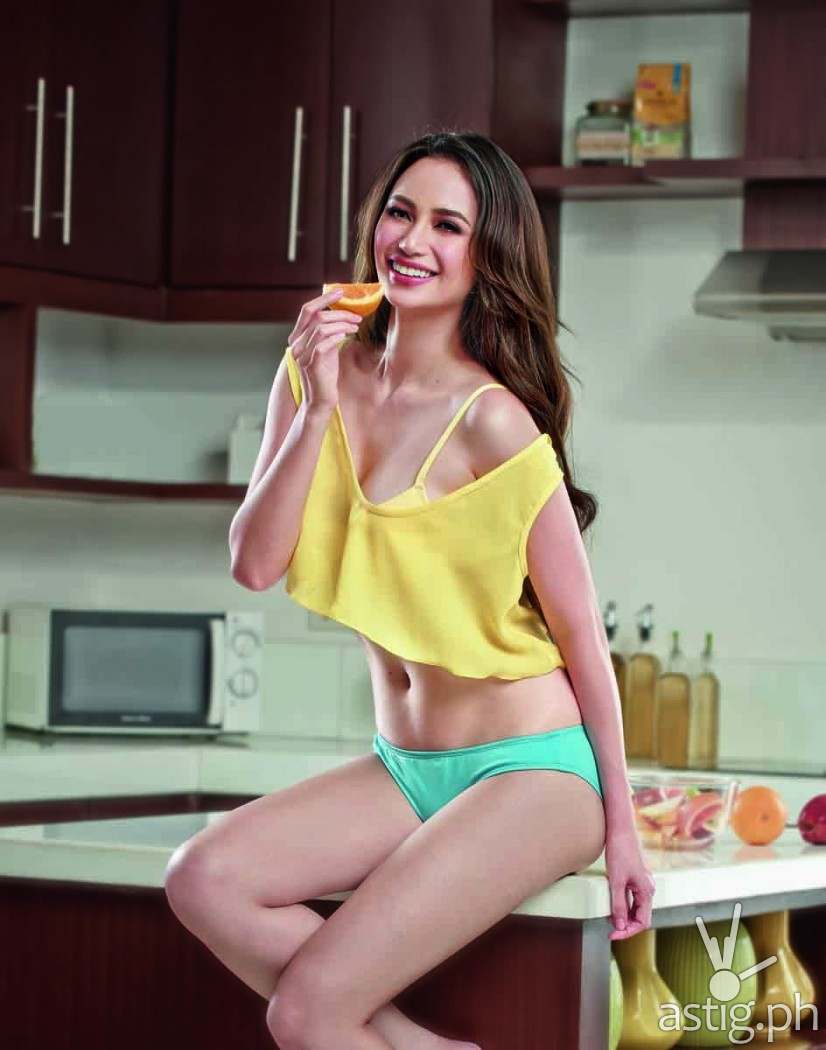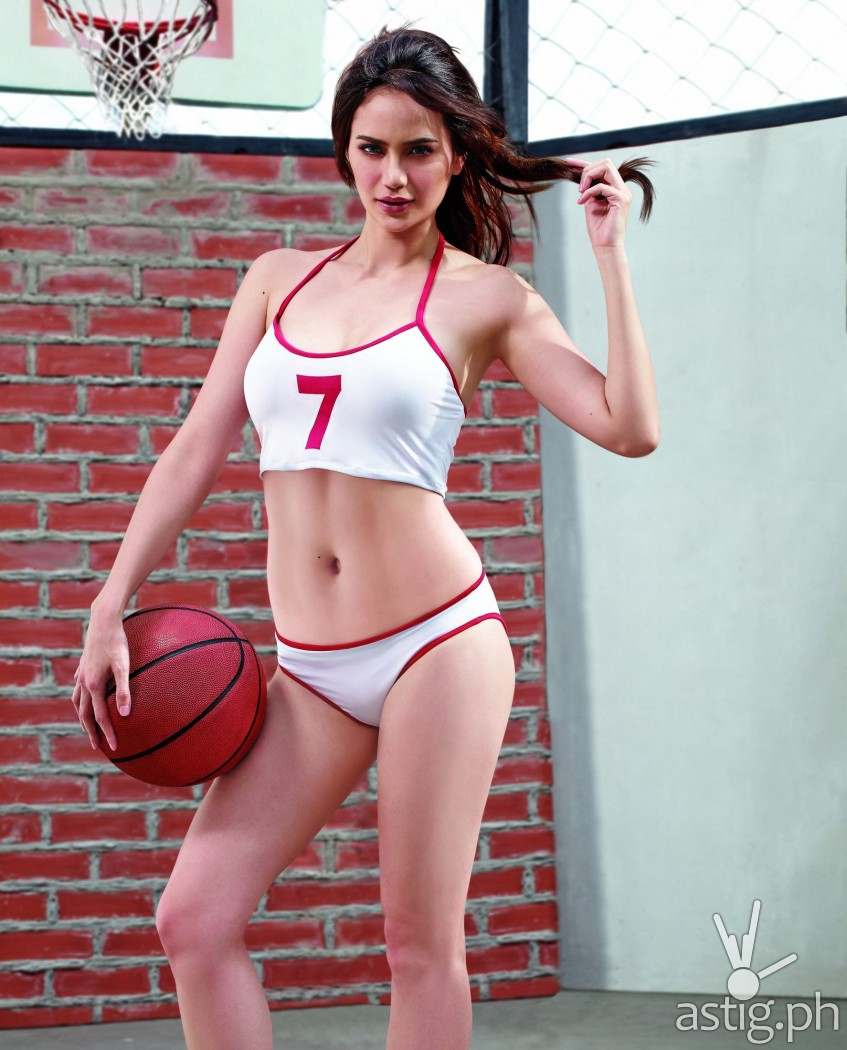 For more information, log on to www.ginebrasanmiguel.com or like the official Facebook page www.facebook.com/BarangayGinebra.