ASUS ROG  laptops are getting more powerful and portable everytime there is a new release, and the ROG Zephyrus S GX502 has been an impressive gaming machine because of its sleek, lightweight build that is packed with a powerful display, up-to-date performance specs and impressive battery life.
Here is my constructive review of this amazing machine, the ROG Zephyrus GX502.
First impressions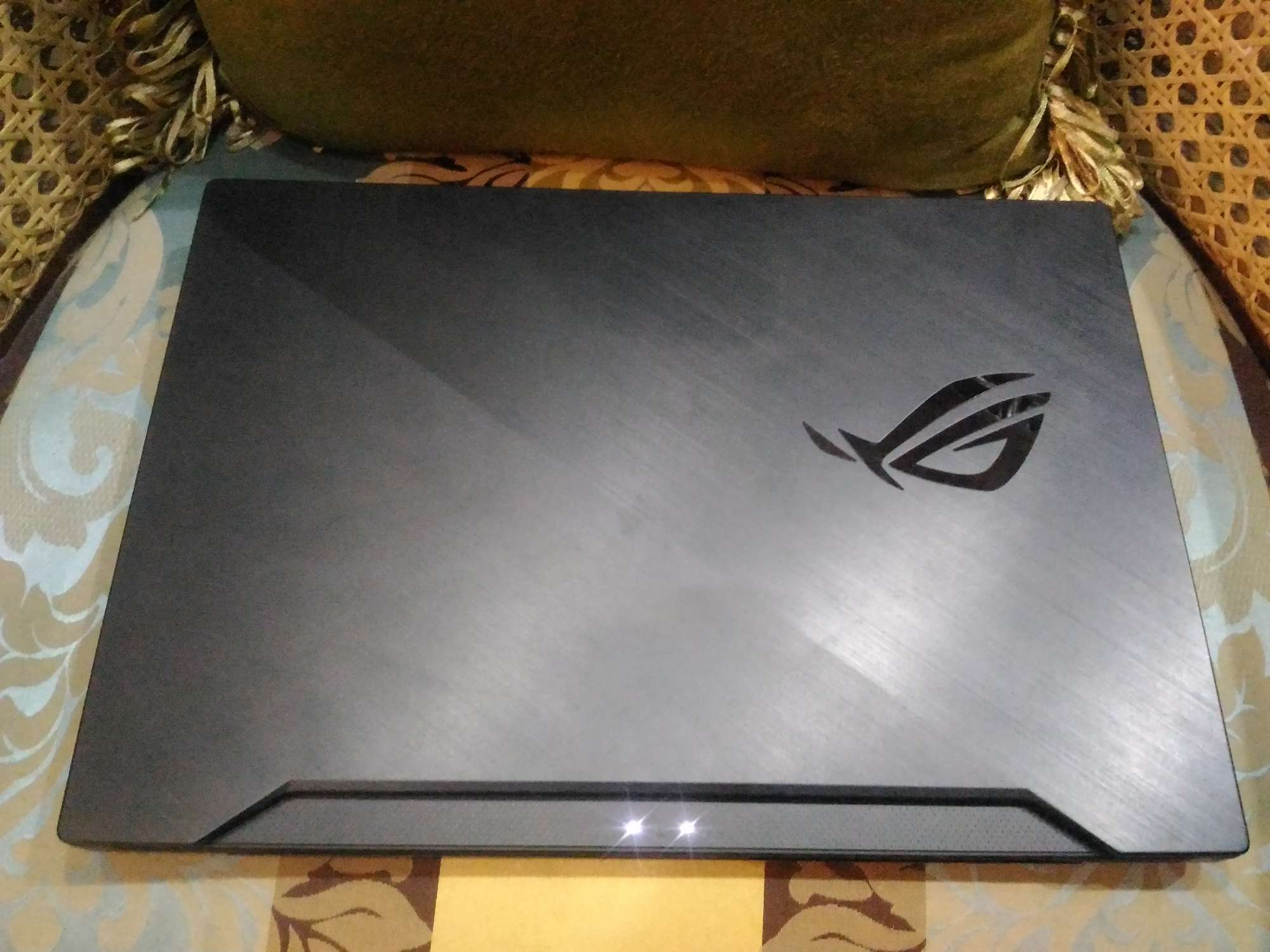 Out of all the gaming laptops I reviewed, the Zephyrus S is one of the gaming laptops that doesn't look and feel one because of its sleek design and build. Its sturdiness and compact design is a big plus for me thanks to its special magnesium-aluminum alloy finish, and as a gaming laptop, this machine is one of the lightest for it weighs less than 2kg.
Just like the other ROG laptops, the Zephyrus S also has a brushed metal finish made with the ROG logo that glows in fire red when the machine is on. But compared to the previous ROG laptops, The LED colors on the ROG logo is not as bright as the others, and the color can't be customized using the built-in Armoury Crate.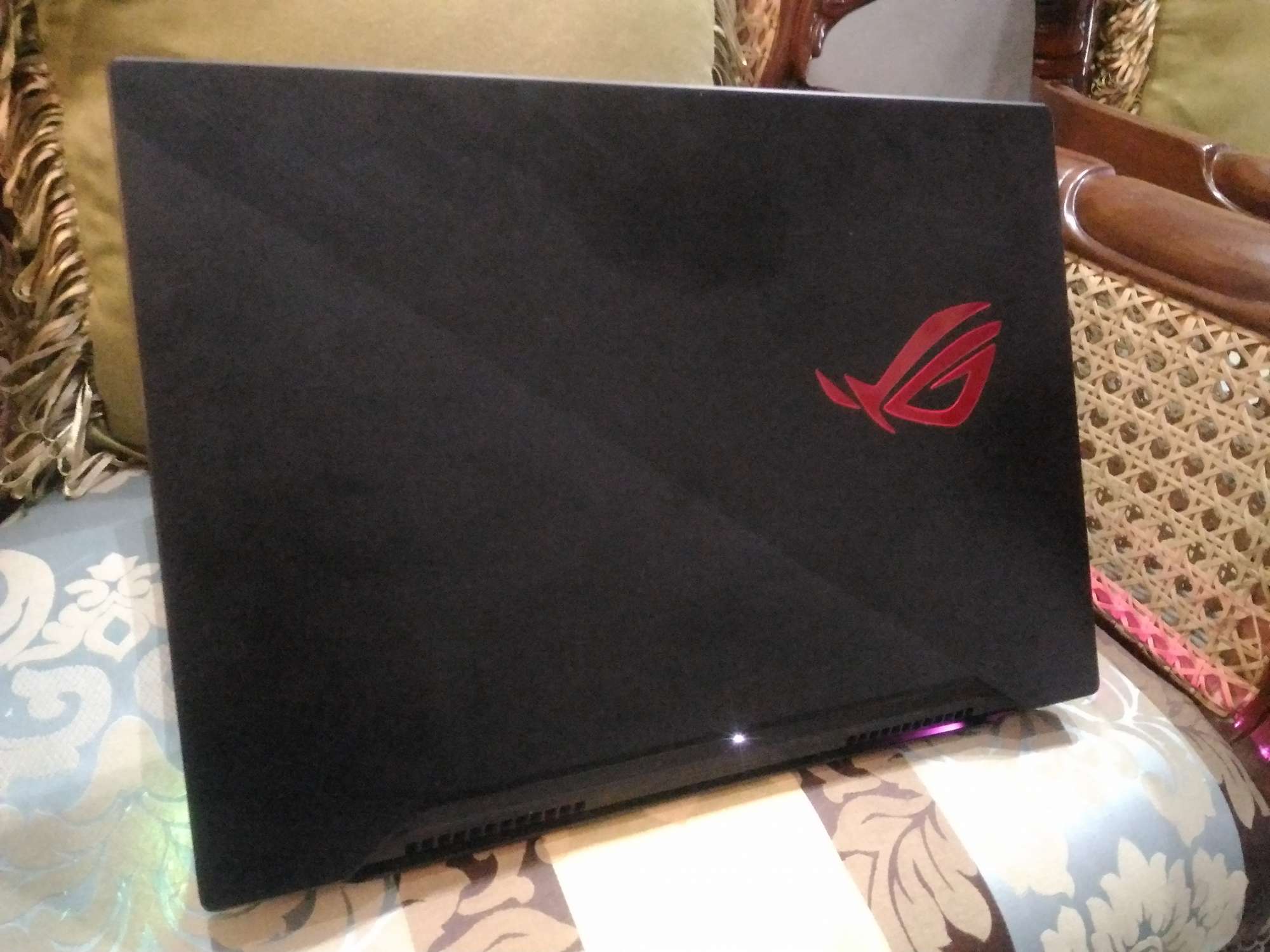 The underside can be opened and LEDs will light up when the lid is up. This is made to provide airflow to the machine, but this can be a problem as it may catch dirt. LEDs in the underside can be customized also thanks to the armoury crate.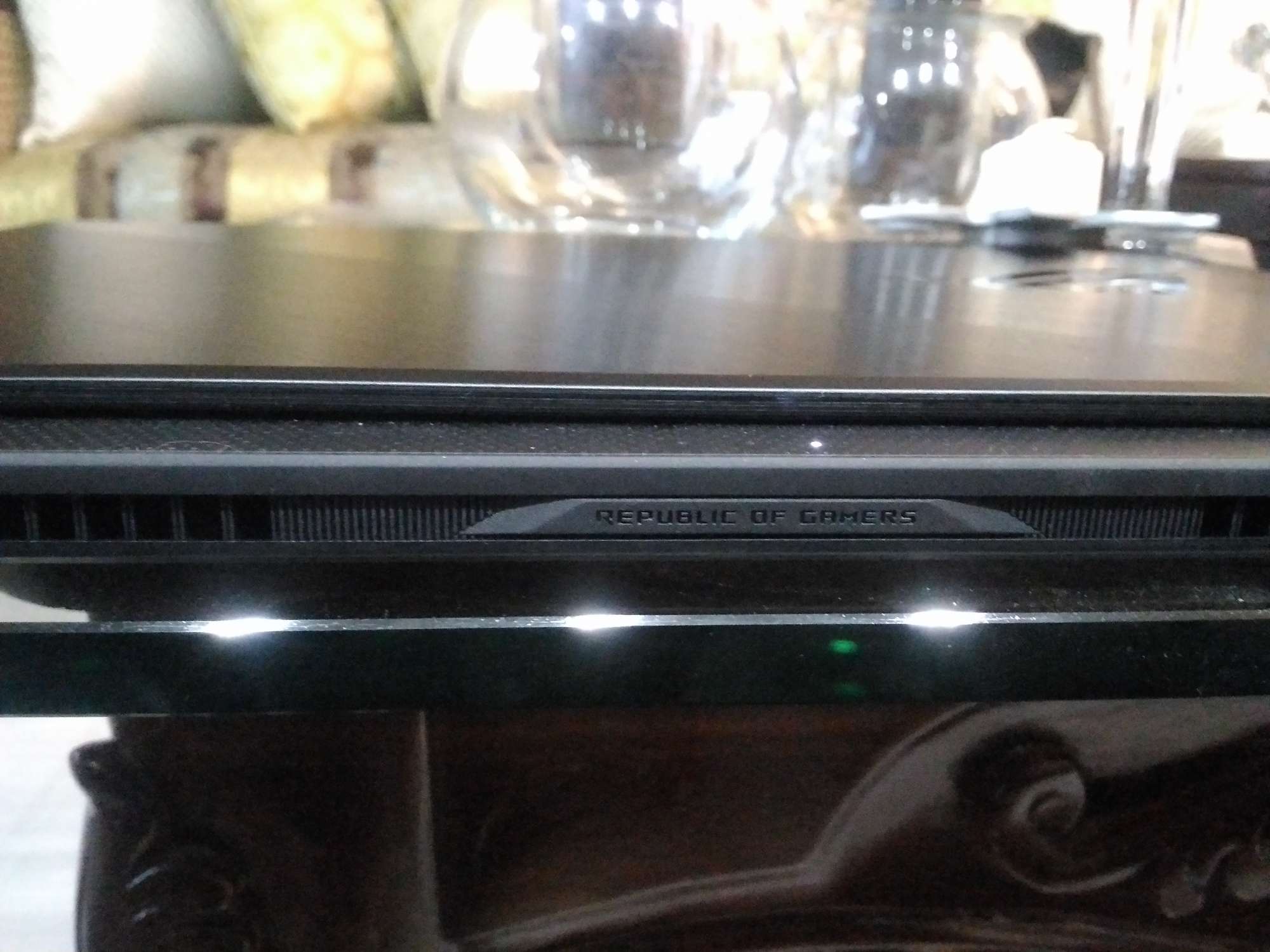 Speaker grills are also located on the underside that promises high-res audio, but for this, I find it more average. I suggest placing the laptop on a flat surface and/or link the laptop to a speaker for a much better, more improved audio performance.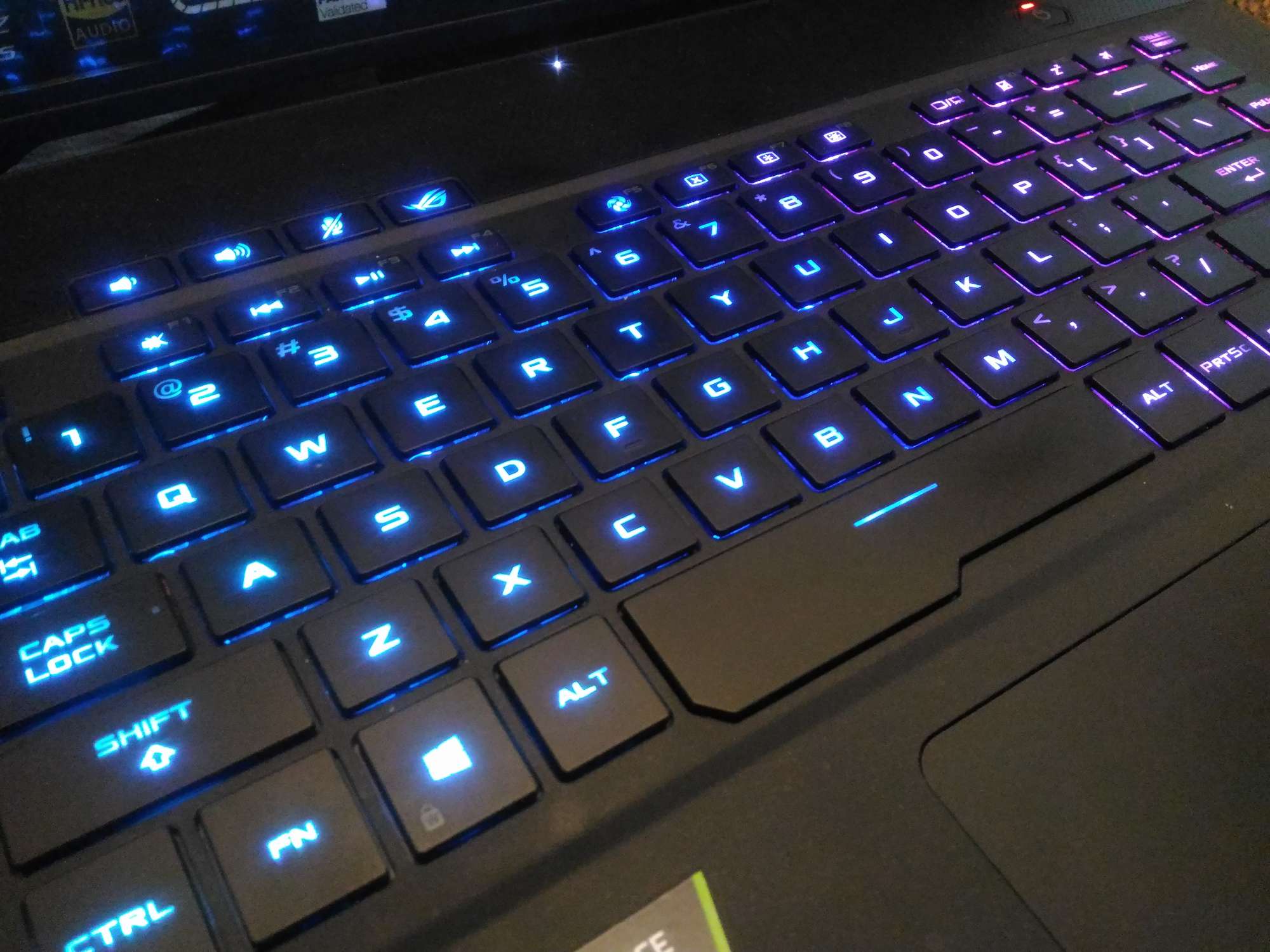 The rugged feel on the keyboard is another plus, especially if you are looking for a laptop that hides the finger creases and smudges. Its surface is much better as compared to the previous Zephyrus models, and the RGB backlit keyboards can also be customized through the Armoury Crate.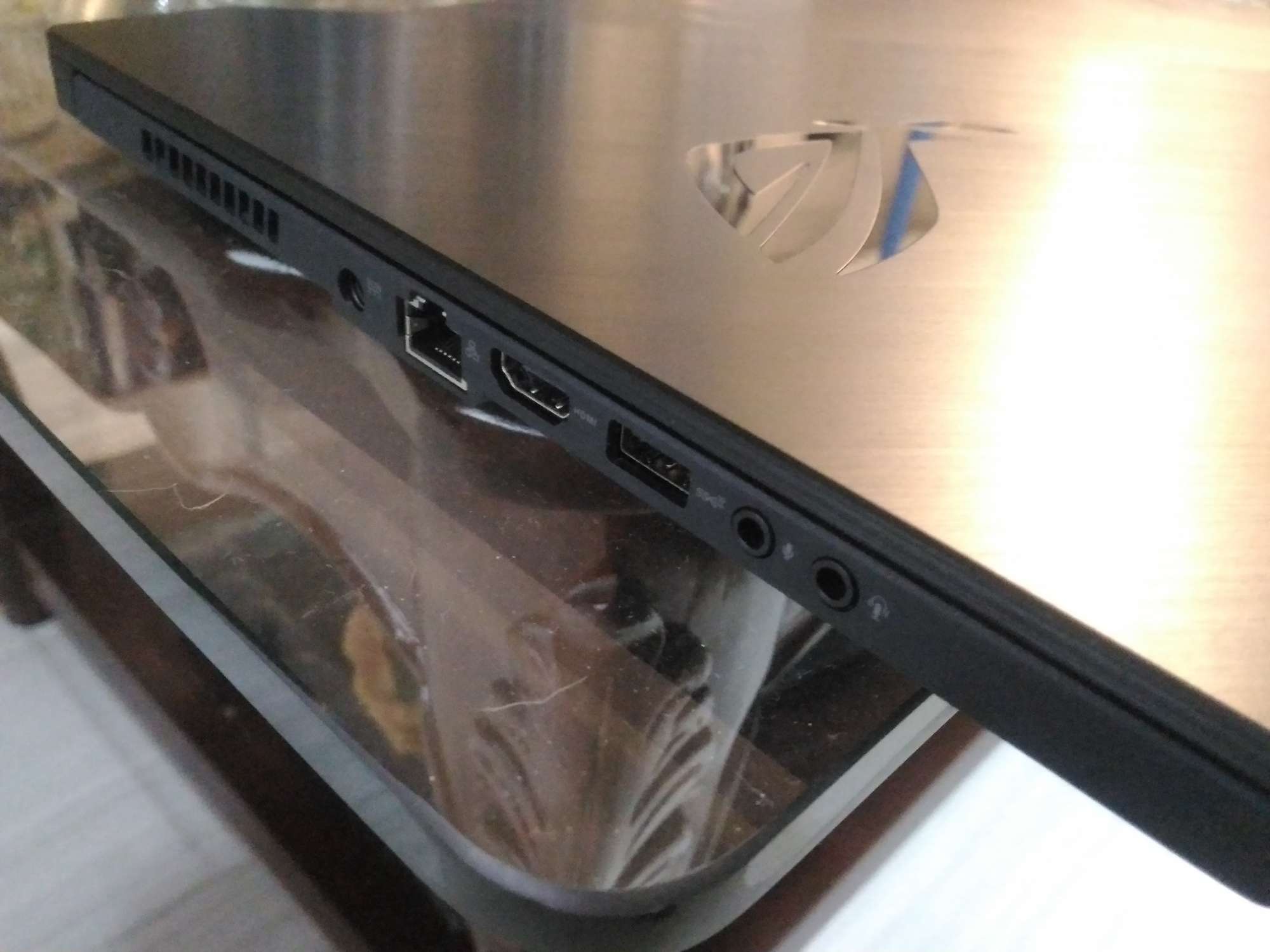 As for the ports, ventilation grille, power connector, RJ45 LAN, HDMI 2.0, USB 3.1 Gen2 Type-A, microphone jack and headphone jack can be seen on the left side.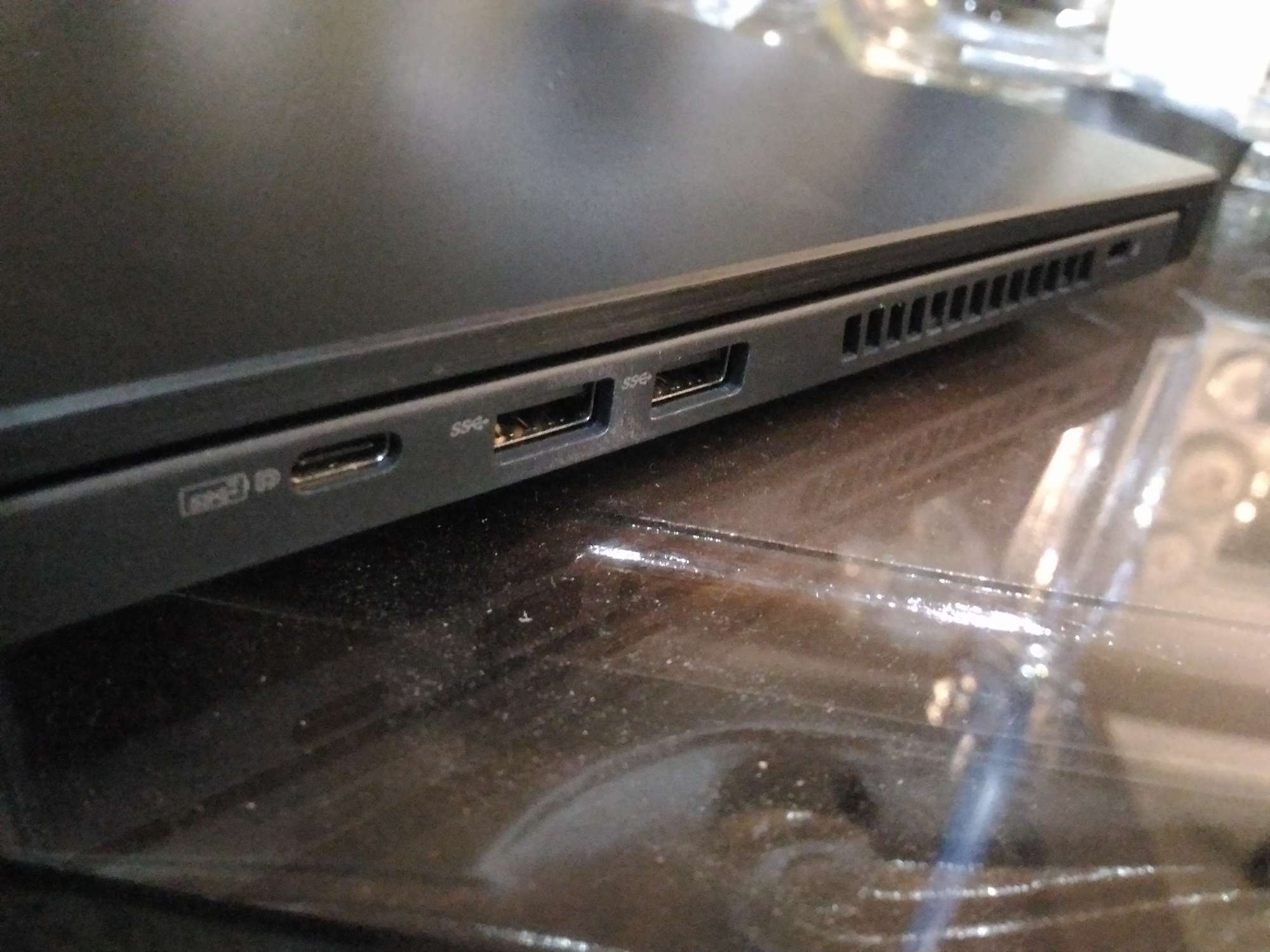 Right side ports include:  USB 3.1 Gen2 Type-C, 2 x USB 3.0 Type-A, ventilation grille, Kensington lock slot. 
Test drive on the Zephyrus S 
I took the Zephyrus S on a test drive and I am impressed with its battery life. A standard laptop can last for 5-6 hours but this has lasted for 8 hours max without relying on the power outlet, thanks to its unique GPU switch. I never had any problems on its performance when it comes to switching to different applications thanks to its G-SYNC feature.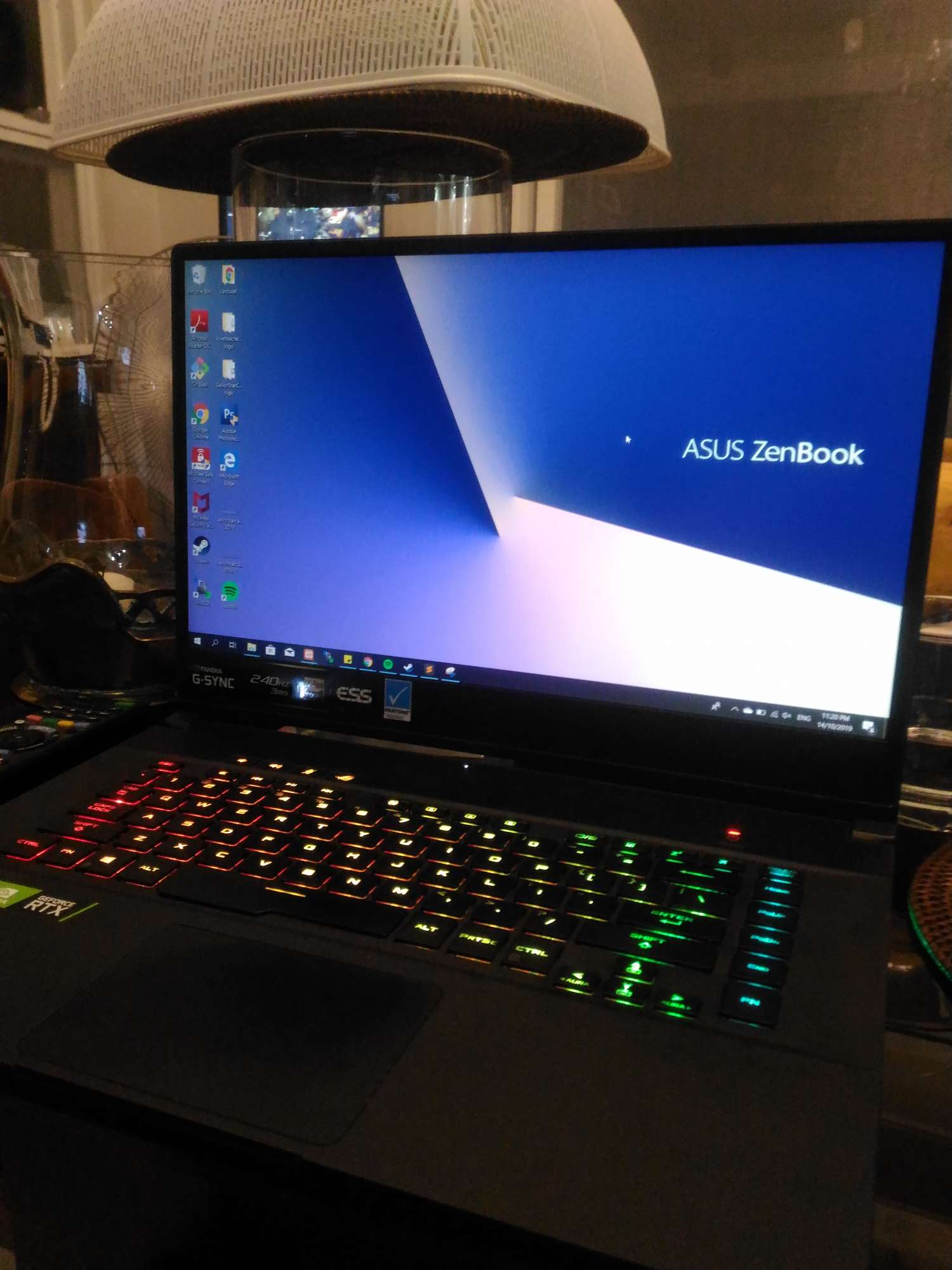 But be warned that the GX502 overheats quickly, despite having built-in underside airflows. Definitely not recommended to rest the machine in your lap if you are working on different applications, or even on idle mode. This made me appreciate the previous Scar series that I used previously on my reviews because of its cooling feature and the bottom lid cover.
Multimedia display at its finest
As someone who works in multimedia and web development, color accuracy is a must whenever I work on different projects. The GX502 runs in NVIDIA® GeForce RTX™ 2070 with 8GB GDDR6 VRAM. It is also  X-Rite Pantone-certified, with 240Hz refresh rate and 3ms response time. 
Hardware and performance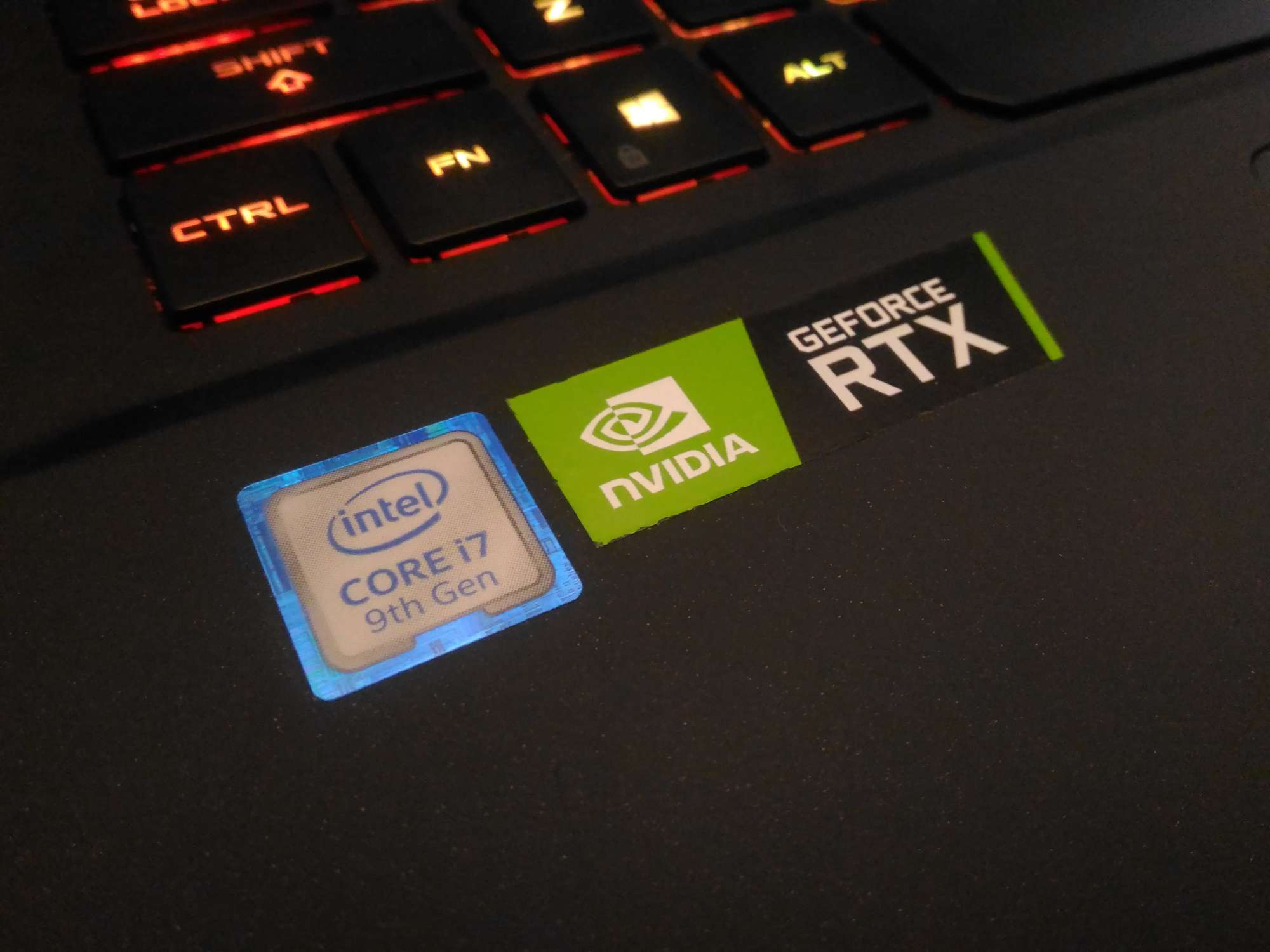 The test product issued is packed with 9th gen Intel i7 processor, with  DDR4 2666MHz SDRAM, with 32GB (16GB on board memory), packed with 1TB SSD and runs in Windows 10 OS. 
Benchmarks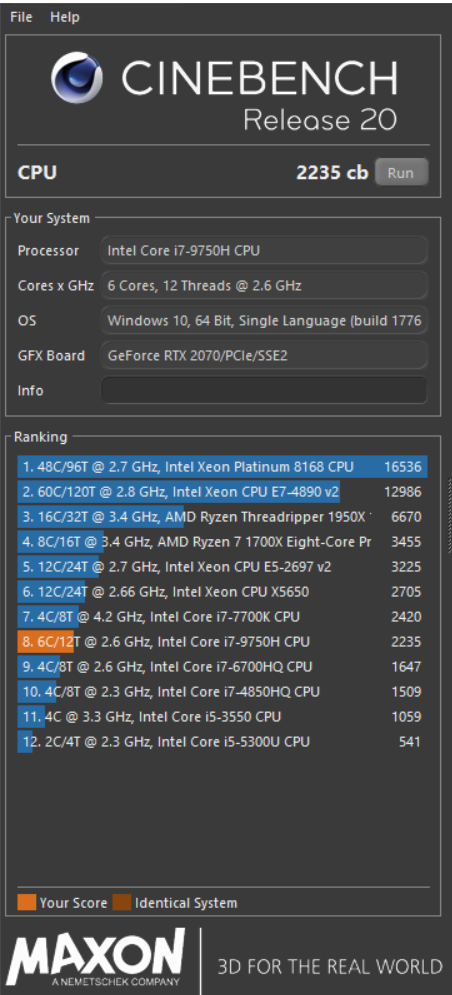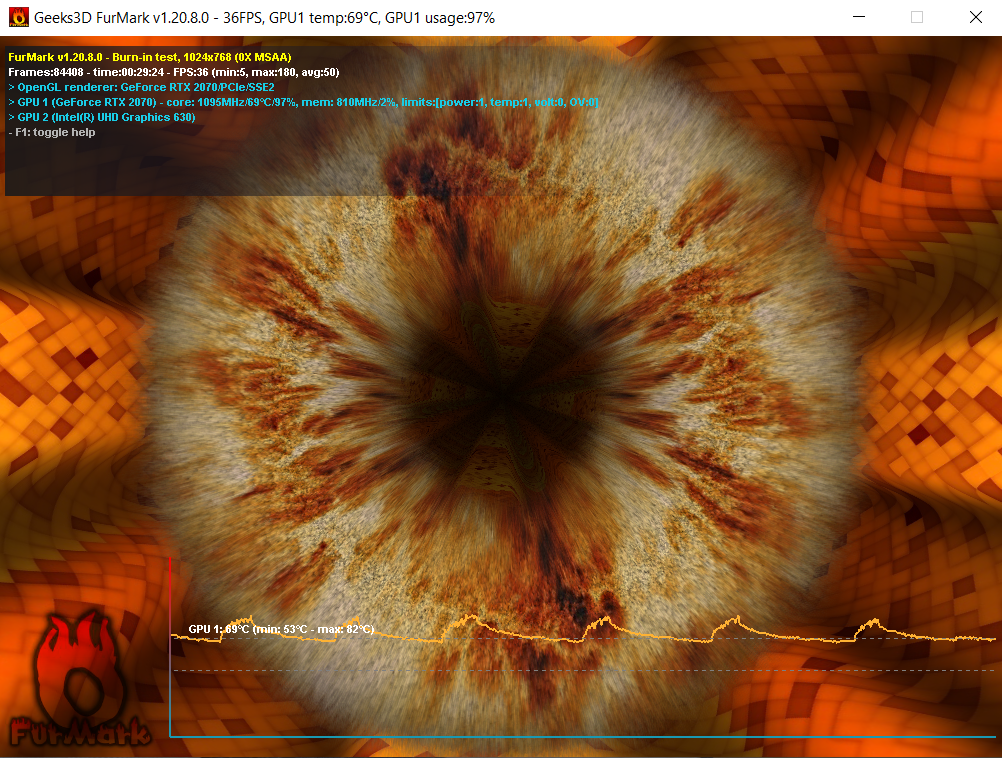 In summary
Despite the overheating and audio issues, the ROG Zephyrus S GX502 is one of the sought-after 15-inch RTX gaming laptops around because of its portability and sleekness that is packed with powerful components. Its design, battery life, and keyboard are one of the best around for gaming and different applications. 
 ROG Zephyrus S GX502 is currently priced at P159,995, and it also comes with an external webcam, Gladius 2 mouse and ROG laptop included in the purchase. Check out the available units in ROG Mall of Asia and ROG Concept Stores nationwide.