The ASUS VivoBook S15 is a sleek Ultrabook that weighs only 1.5 kilograms. Though the VivoBook range is marketed as a "mainstream" device, it can optionally be equipped with a GeForce 940MX, the mid-range discrete GPU developed by NVIDIA for mobile computers in 2016.
This makes the VivoBook S15 a viable gaming device or a production workhorse, and that's what we will talk about in this review.
At a glance: ASUS VivoBook S15 laptop computer
Weight: 1.5kg
Display: 15.6″ LED @ 1920×1080 pixels
CPU: 3.5GHz 7th-gen Intel Core i7-7500U
GPU: 2GB NVIDIA GeForce 940MX 64-bit
Memory: 1x8GB DDR4 @ 2133MHz (expandable)
Storage: 128GB SSD + 1TB HDD
Audio: Dual stereo speakers
Colors: gold-metal, grey-metal
Price: P44,995 (S510UQ-BQ265T) / P39,995 (X510UQ-BQ297T) – get it on Lazada
Build quality and design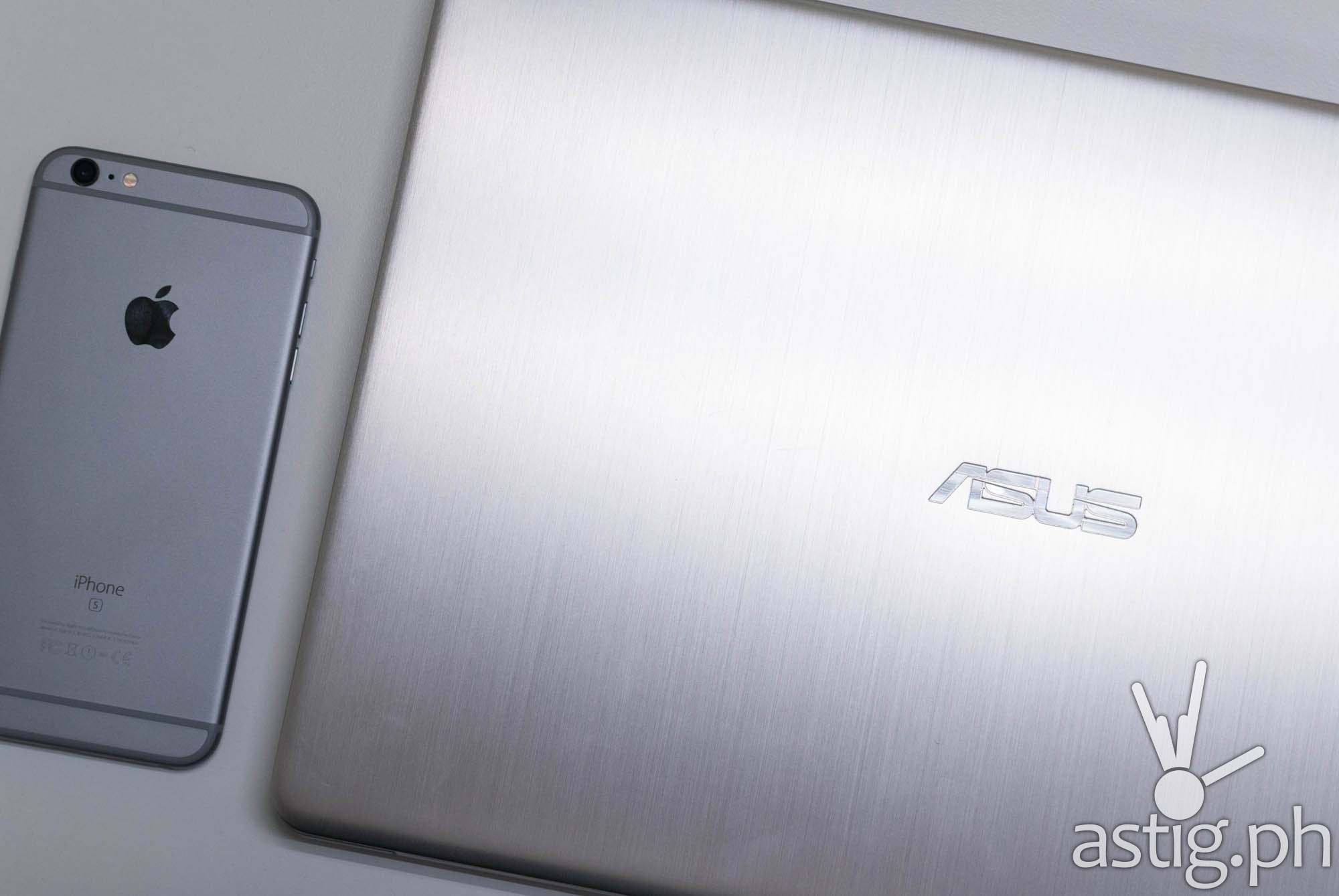 On the outside, the S15 looks and feels like a lifestyle accessory (as opposed to a work or gaming laptop), and perhaps justifiably so. After all, the VivoBook S-series is marketed as an everyday laptop.
I feel that if I were to carry this with me every day, it will surely attract a bit of attention, and I'm not sure I want that.
On the outside, the S15 resembles last year's Zenbook Flip, though it is still not as eye-catching as the Zenbook 3, and that's alright.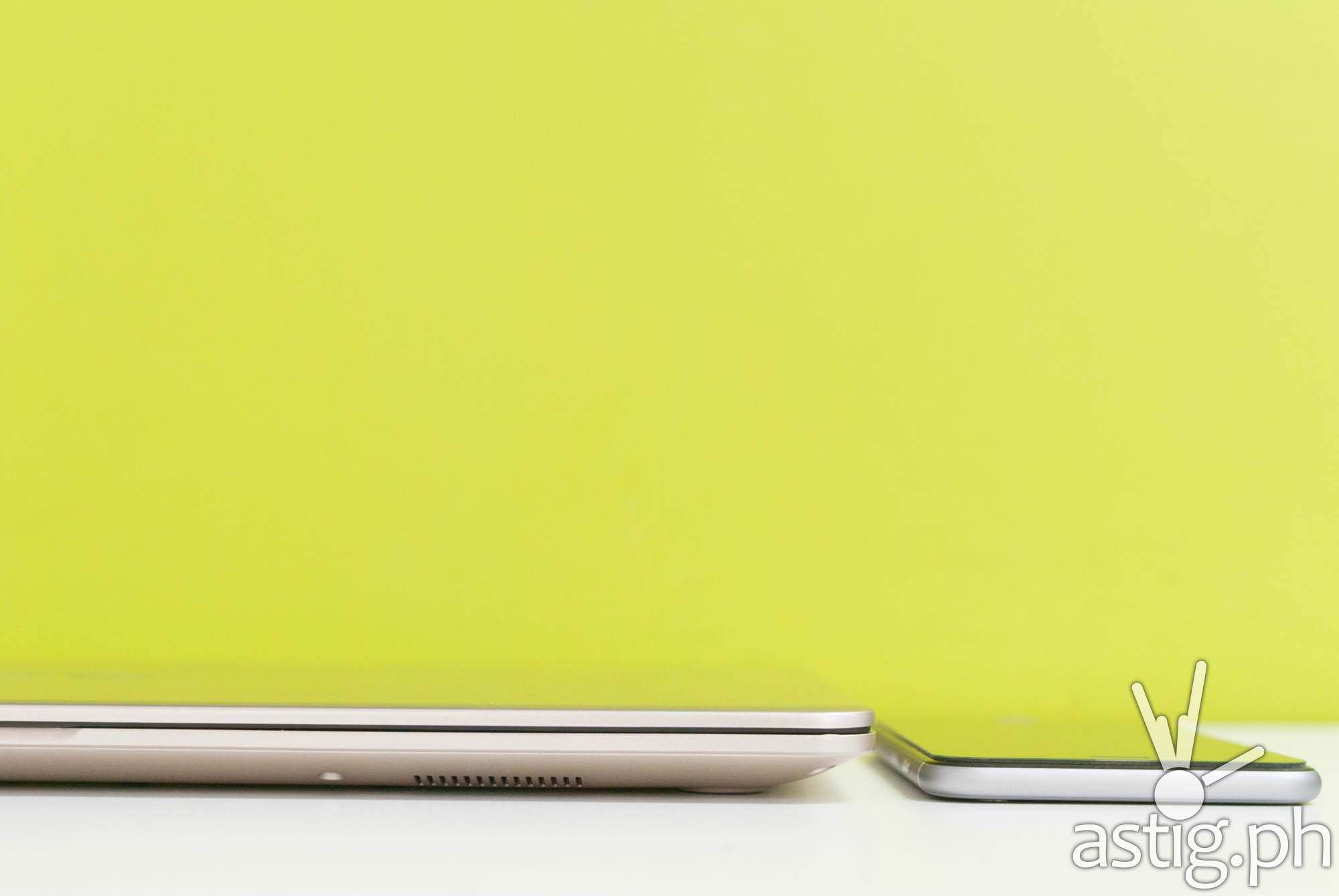 At 1.5 kilos, the X510UQ is lighter than most 15-inch notebook computers, however, the chassis does not feel too compact.
This means that there is still a sufficient amount of space in between in its internal components, so hopefully, we can see a thinner VivoBook in the next iteration. The underside where the speakers are mounted tapers to the front, giving it the illusion that it is thinner than it actually is.
Speaking of thin, this thing is only a little thicker than two iPads stacked on top of one another or a Macbook Pro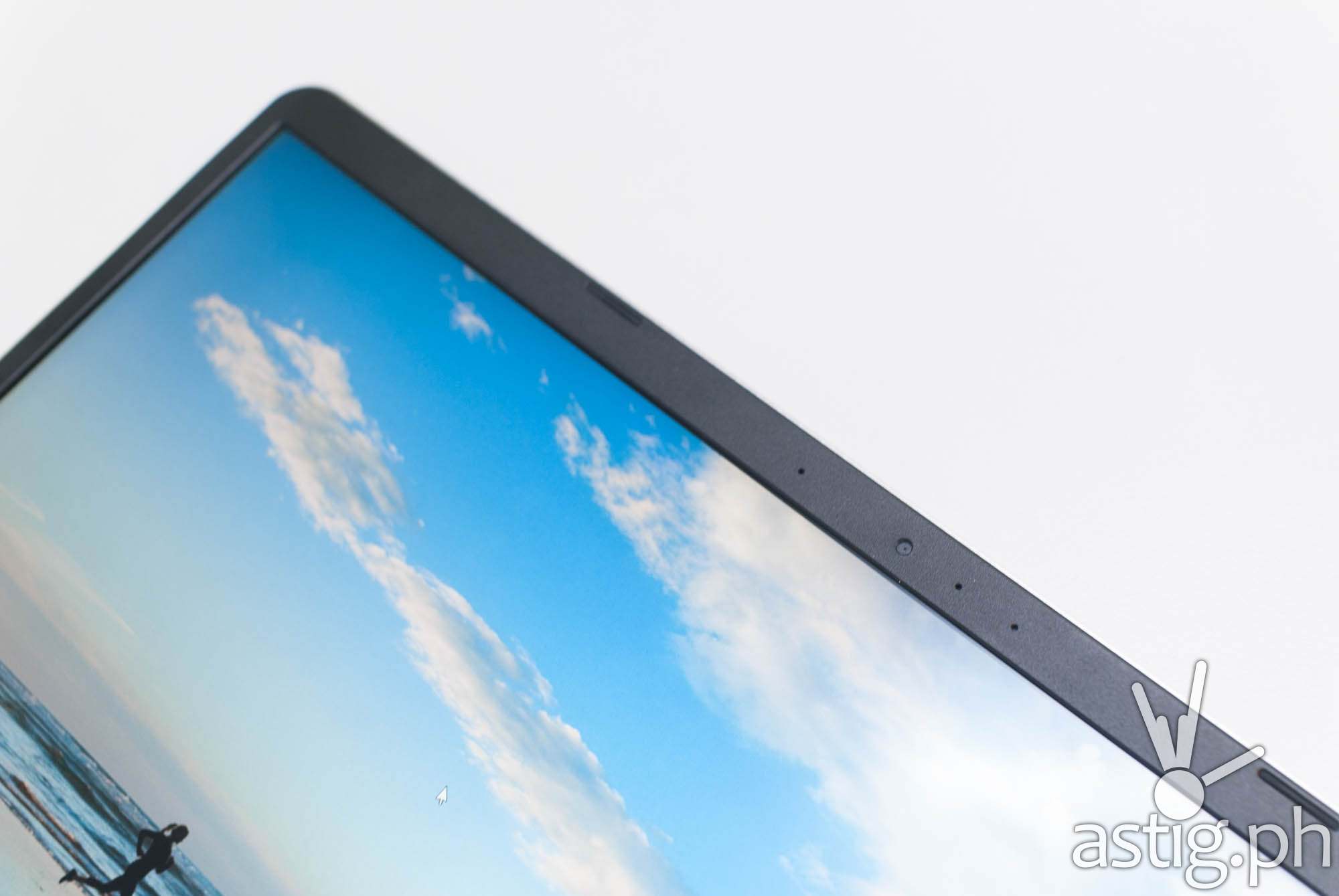 A webcam mounted at the top bezel of the screen works fine … if you were living in 2008 and a cheap 100-peso VGA camera was all you could afford.
Take a look at the sample below: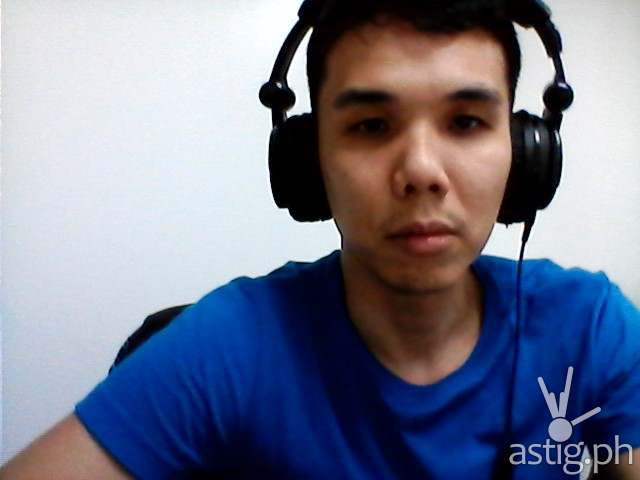 The only time I see myself using it would be for emergencies. Those cheap webcams from CDR-King shoot better images than this. They come with a microphone, too.
ASUS should have removed it rather than embed a low-quality component just so they can put "webcam" in the tech specs.
Something is still better than nothing, after all.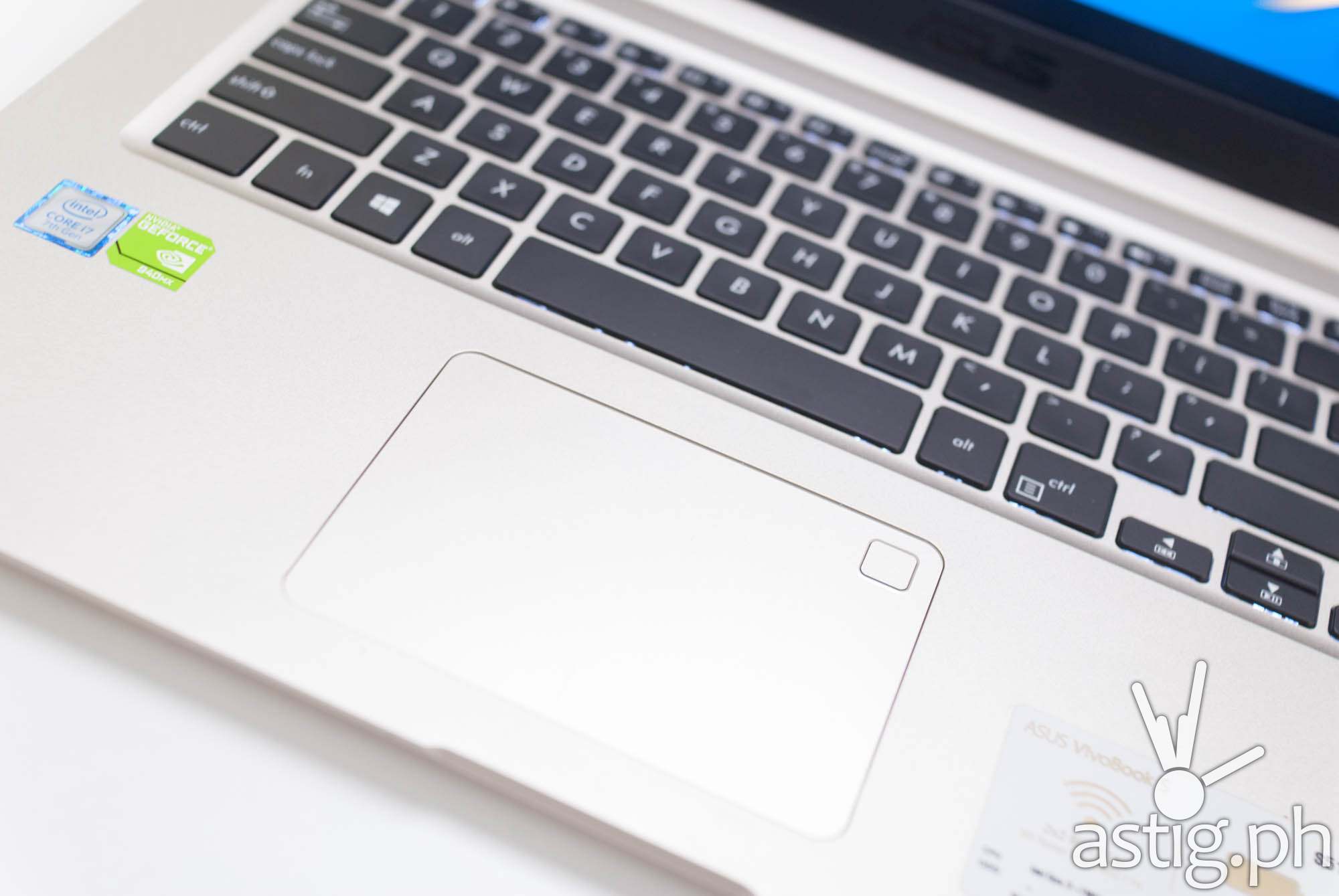 You can capture your fingerprint and unlock it by tapping the fingerprint reader mounted at the top-right corner of the mousepad.
It is fast and accurate and so much better than the ones that require you to swipe to unlock.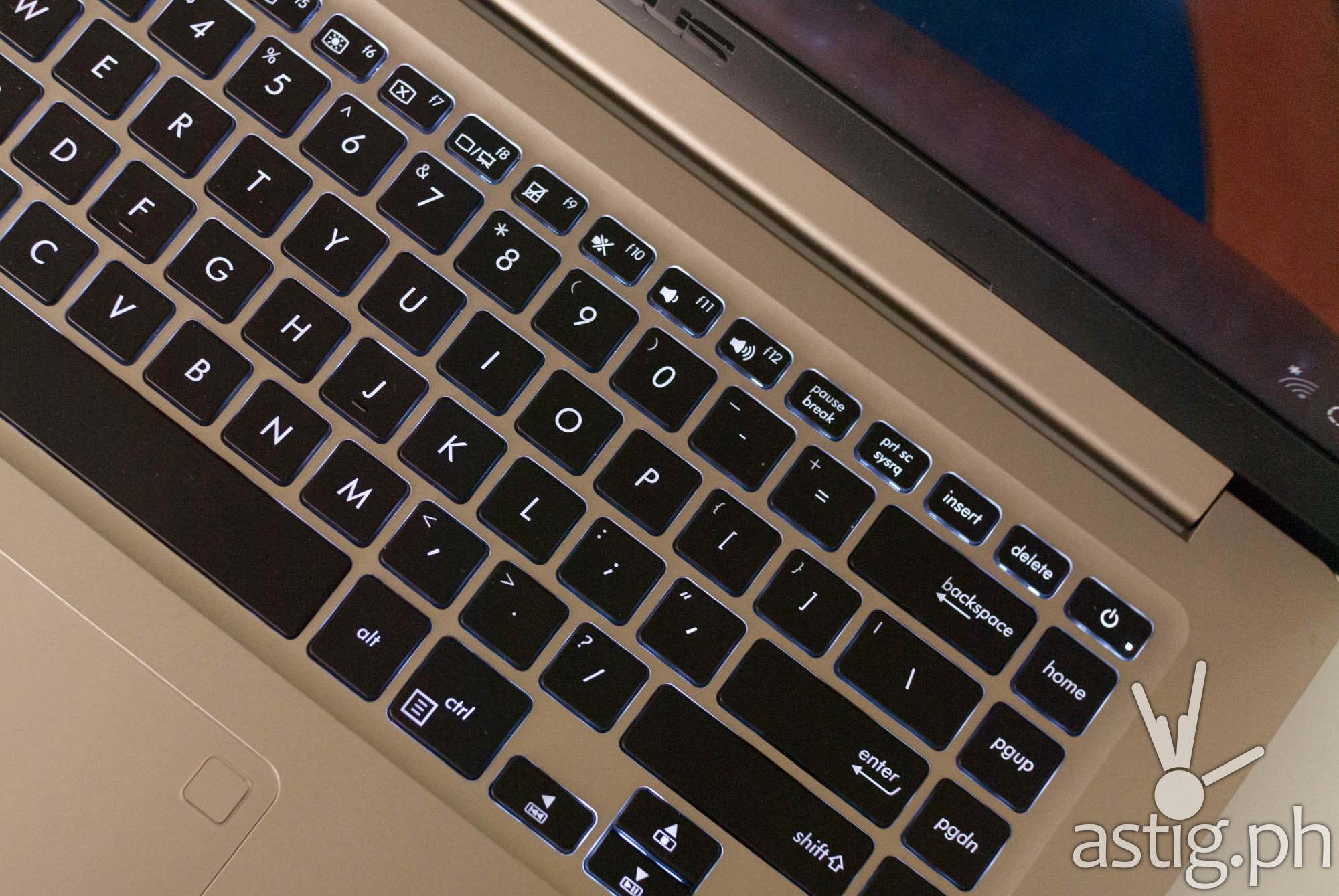 The chiclet keyboard has a white back-light, making low-light operation a breeze. However, for some reason, the keyboard button is actually the power button, bearing no distinction to the other keys other than a small LED light.
It is also positioned right beside the delete and home key, so I often end up hitting it when I really wanted to hit delete and home. This is very inconvenient and rage-inducing especially if you are in the middle of an important task.
Maybe it takes some getting used to, but I was not impressed at all.
There are no other physical buttons – everything is controlled via the keyboard, including back-light brightness.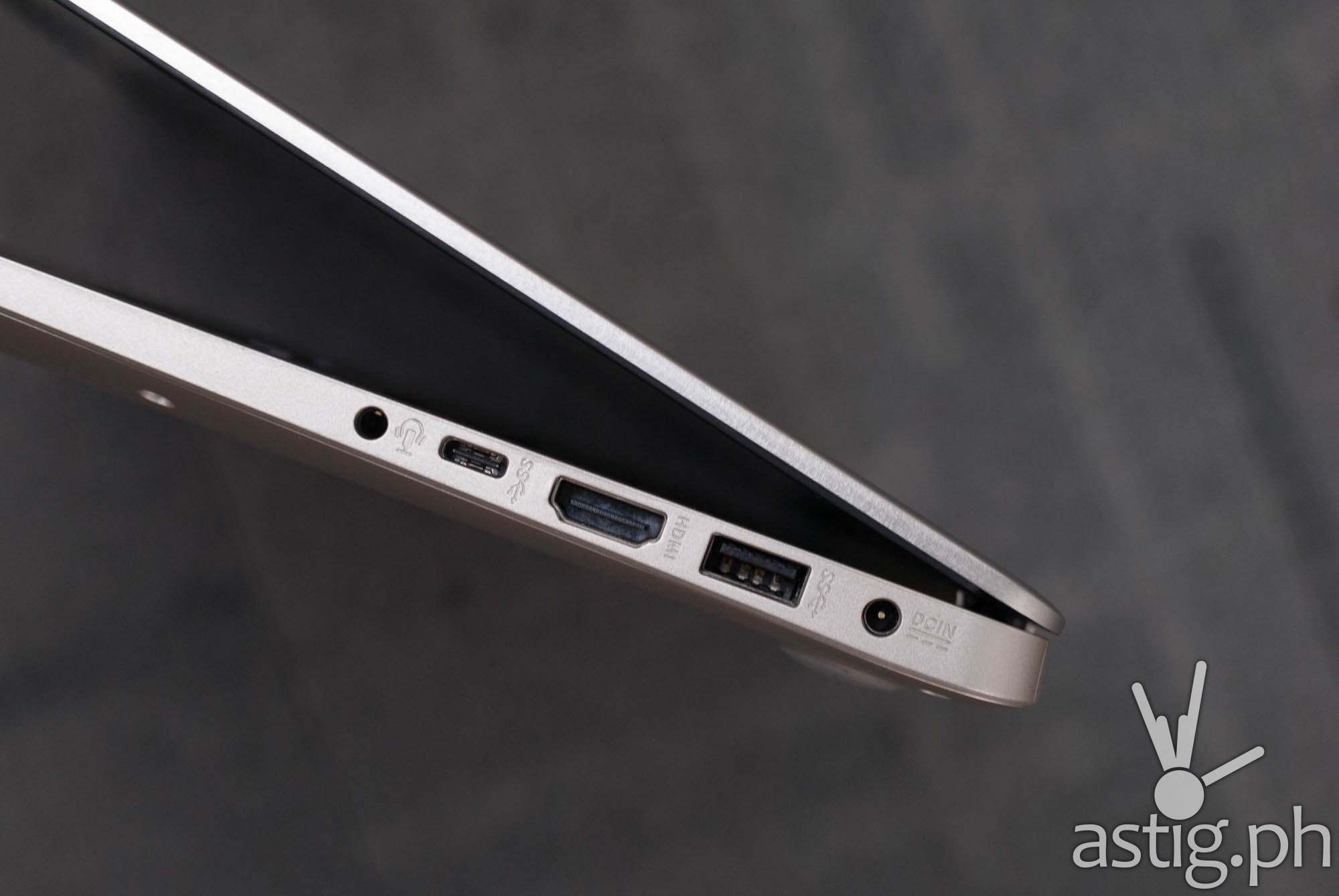 Noticeable ambient noise can be heard coming out of the top portion where the fans are mounted. We measured it at around 80 decibels at the top and 70 at the bottom – typical for laptops like this.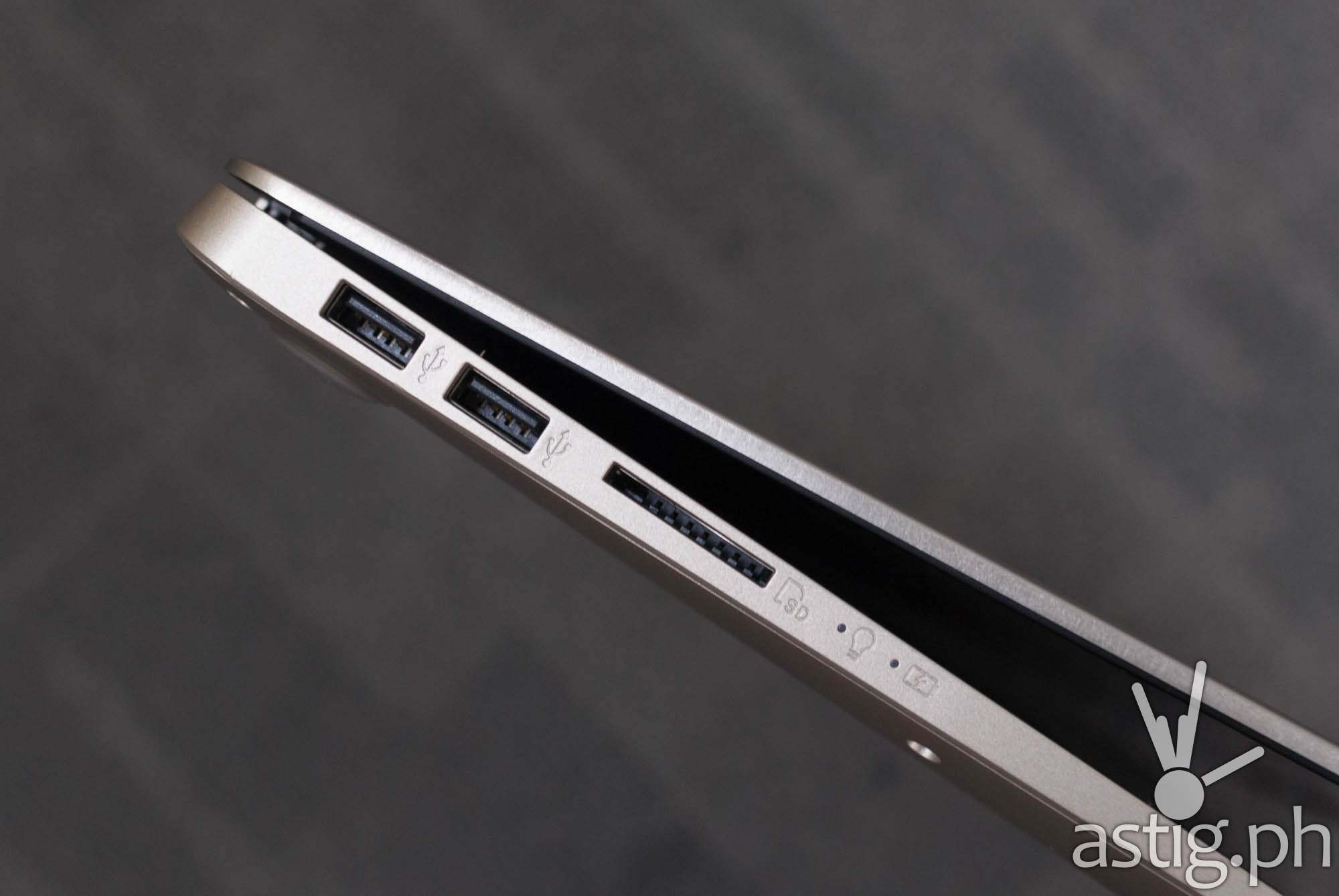 The connectors are fairly standard – one USB 3.1 and two USB 2.0 type-A ports, an HDMI port, a 3.5mm audio combo port, an HDMI 1.4 port, and a push-type card reader.
It also comes with a USB type-C port which I'm not sure is necessary for laptops.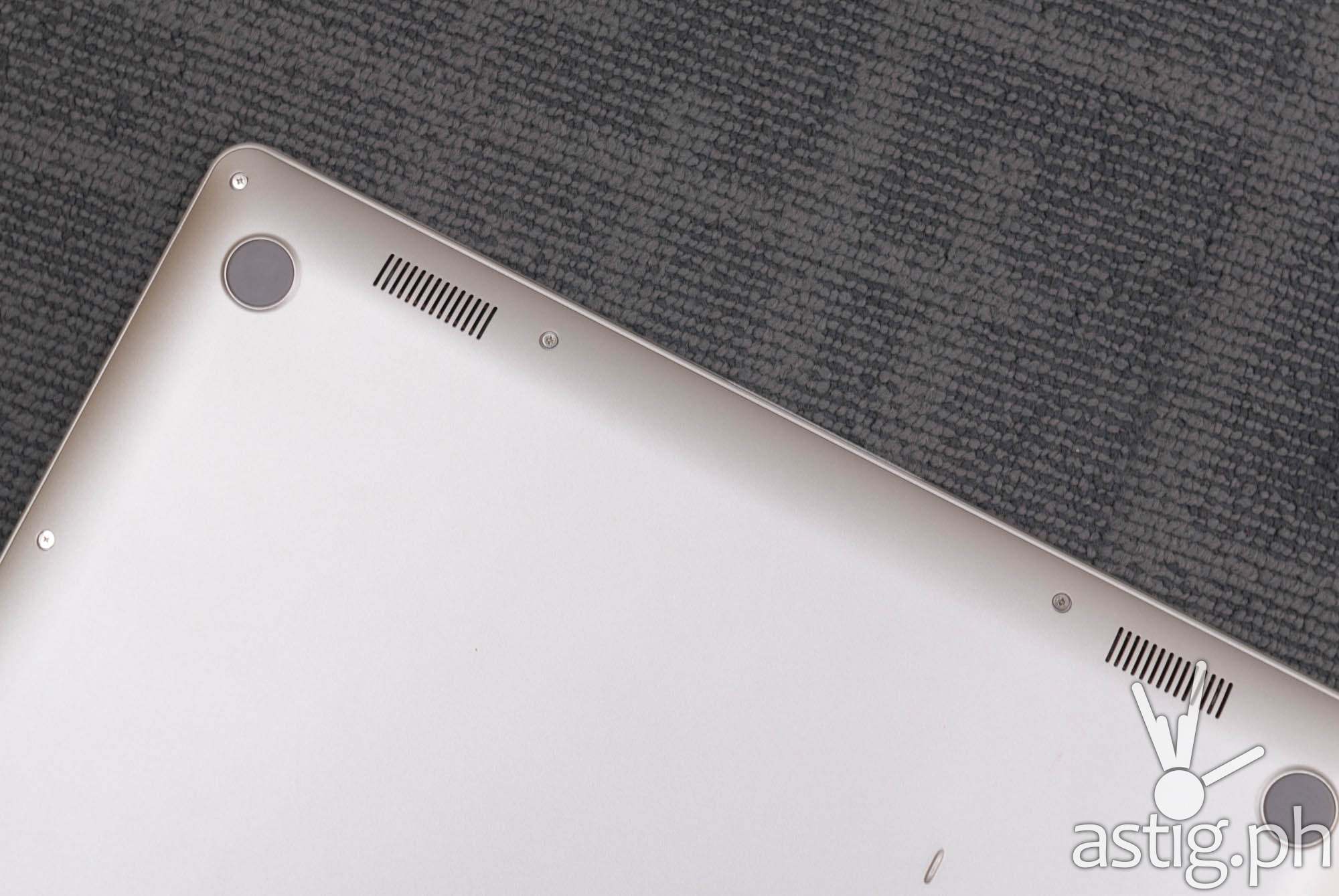 The built-in stereo speakers are disappointing – I was hoping it could be louder and a little more "bassy". The speakers are really soft, even at maximum volume in a quiet room.
I am not sure if this is a manufacturing defect, but on my unit, I could hear a noticeable amount of buzzing on the left speaker somewhere around 30-40 percent volume level. I can't imagine speakers this weak getting blown out so quickly on a brand new unit.
Folks who wish to install additional storage or RAM may need to have the unit serviced at ASUS since there doesn't seem to be a quick way to access the internals without taking the entire bottom chassis apart.
Display
The LED display panel packs a surprisingly deep dynamic range. It is also fairly bright though still not as a bright as a powered desktop monitor.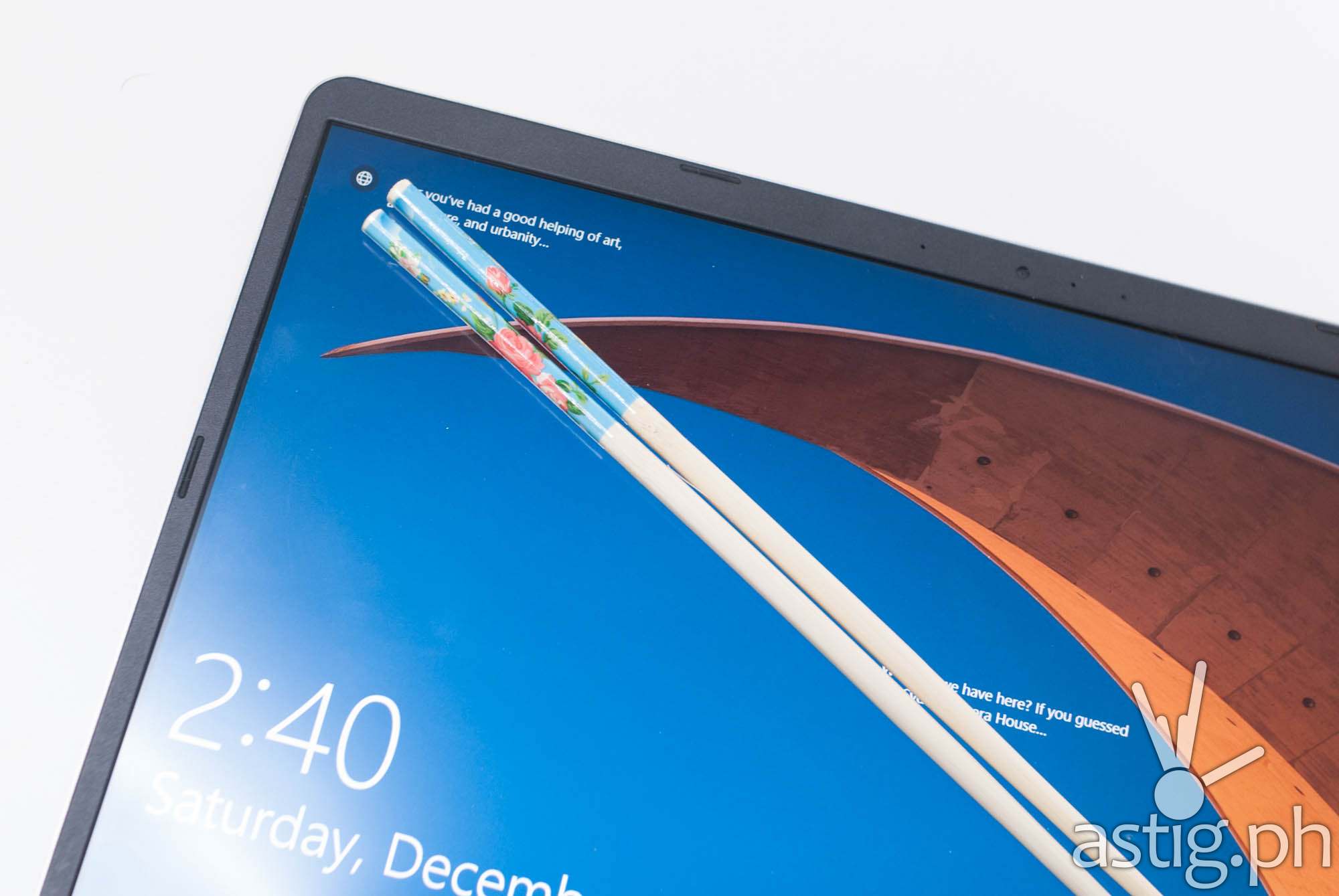 I was hoping for an OLED-type capacitive screen with some kind of protection, not necessarily Gorilla glass. A single panel for the entire front is a lot easier to clean.
The refresh rate is capped at 60Hz, nothing extraordinary here.
That said, it is difficult not to notice the thin bezels on the VivoBook S15. The 80% screen-to-body ratio is nice to have, especially when binge-watching shows on Netflix.
Application performance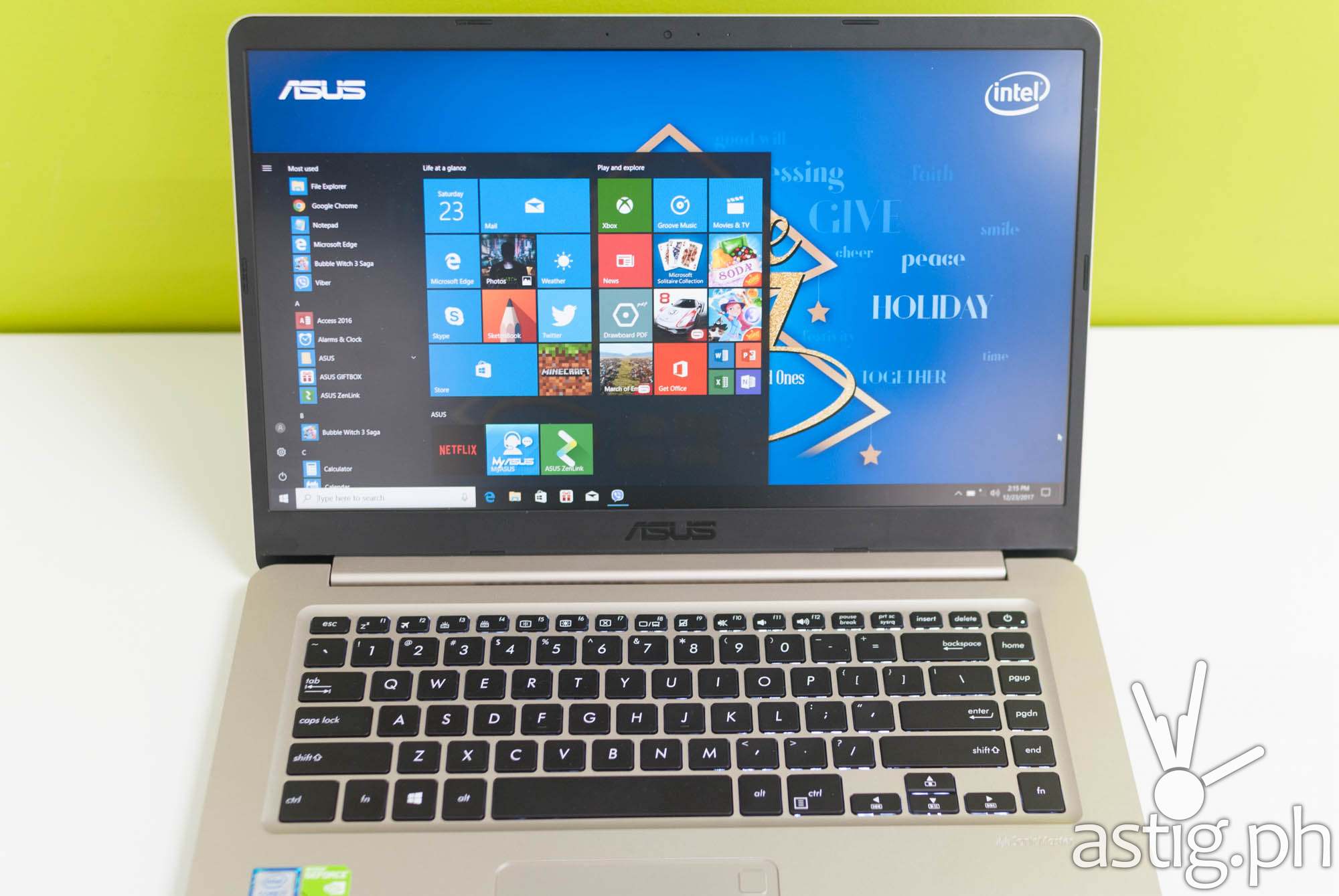 Application performance is slightly above average. Though a year old, the Intel Core i7-7500U still holds up on its own. Intel's i7 Kaby Lake series is still one of the better performers, especially if we consider that it uses less power compared to its (high-performance) desktop equivalent.
8th-generation "Kaby Lake refresh" chips have been out for quite some time now, though, and so is Coffee lake and Ryzen Mobile. Both options pack a considerable performance advantage over the 7th-generation U-series chips.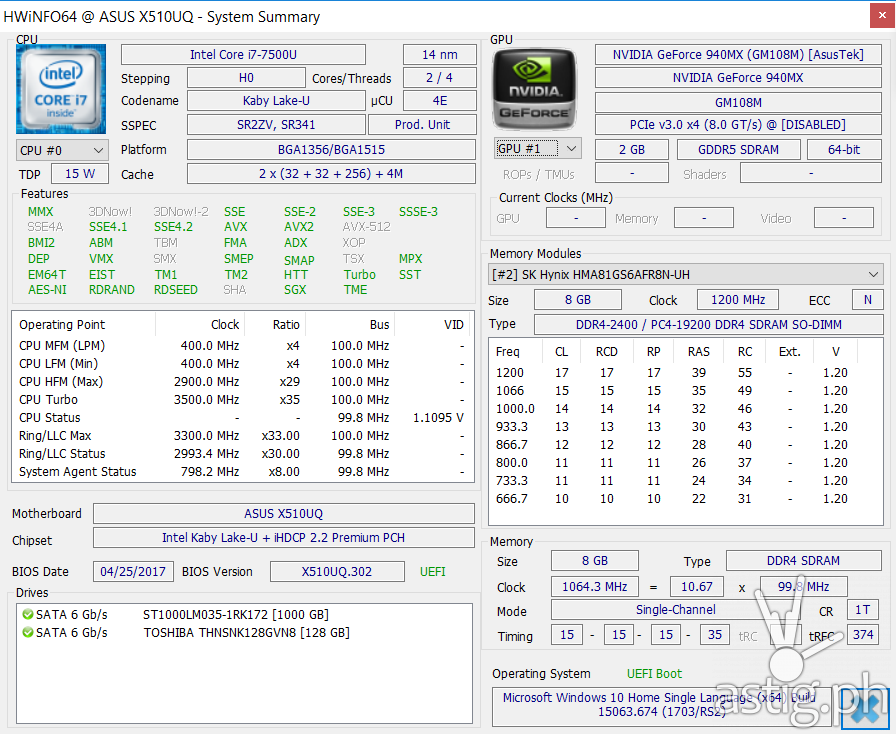 Having an SSD and 8 GB of RAM is key to transforming the X510UQ from a simple mobile desktop to a workhorse that can do some serious heavy lifting.
I/O-intensive applications benefit the most here. Photo and video editing applications such as Adobe Photoshop and Adobe Premiere come to mind.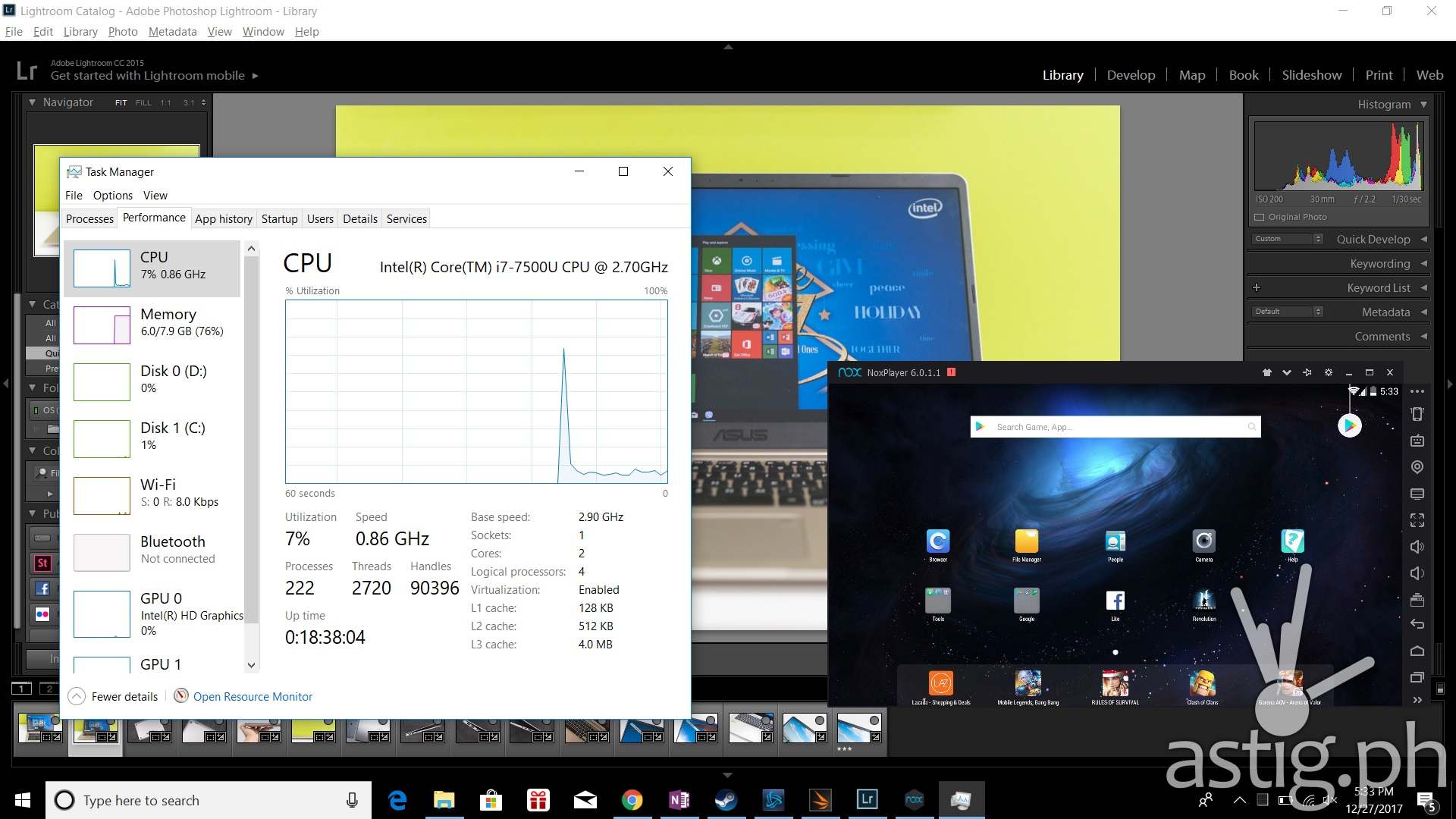 For developers, having a fast CPU and extra memory would allow you to run more virtualization environments such as Hyper-V and VMWare.
Having a discrete GPU contributes in speeding up applications that perform a ton of image and video manipulation and rendering. These are applications that take advantage of GPU acceleration like Adobe Photoshop, Adobe Premiere, Adobe Lightroom, Autodesk 3ds Max, Maya, and LightWave 3D.
The secondary (non-SSD) storage is no slouch either. To test, we edited and exported 400 RAW 12-Megapixel files as JPEG into the secondary drive using Adobe Lightroom with GPU assistance enabled. The entire exporting process took 20 minutes. That's about 3 seconds per file.
I tried loading the machine with multiple high CPU and memory consuming applications running at the same time – mainly Chrome, Lightroom, and Nox. It still had enough resources left for other apps.
Performance benchmark results: ASUS VivoBook S15 S510UQ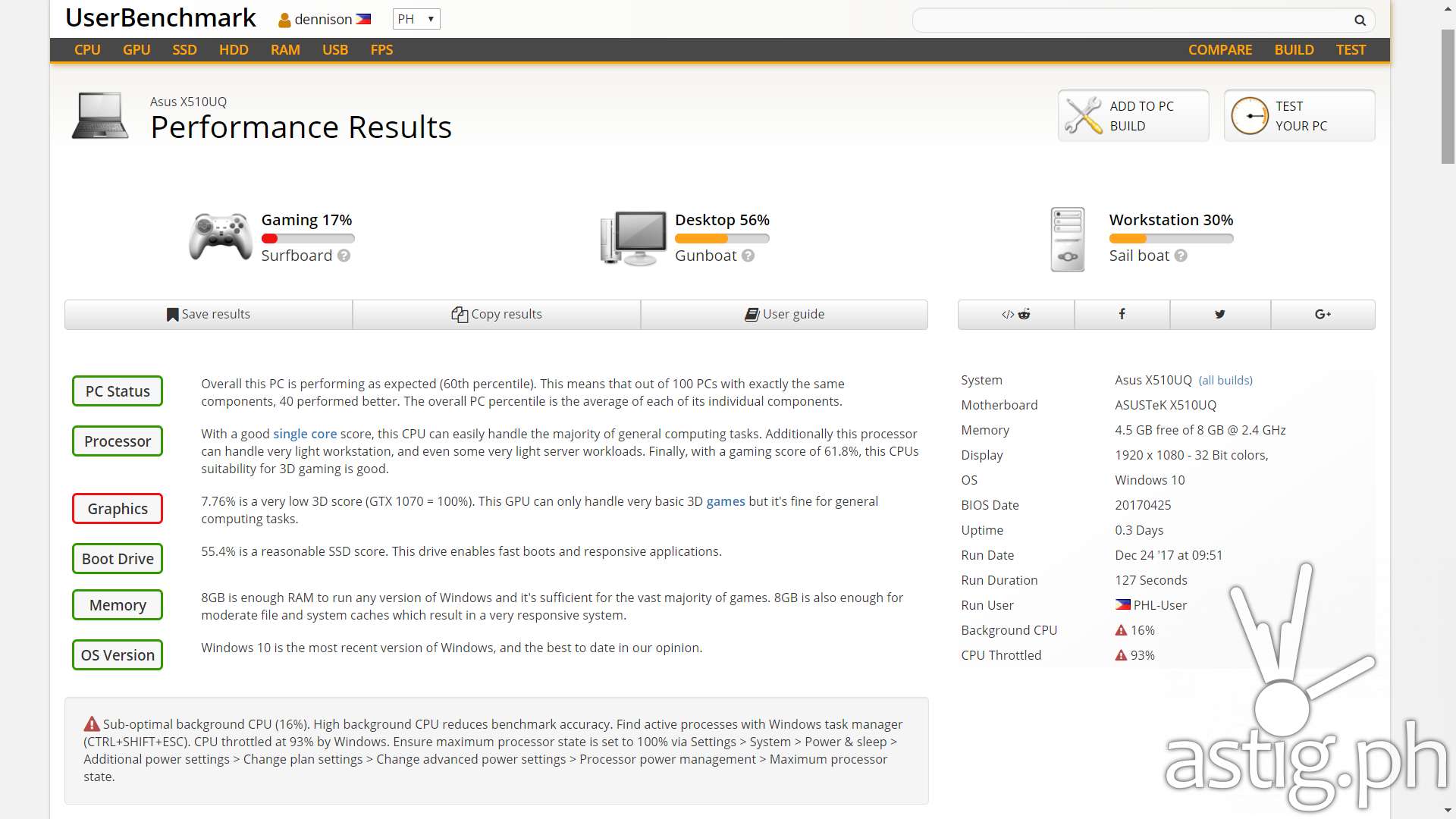 UserBenchmarks: Game 17%, Desk 56%, Work 30%

CPU: Intel Core i7-7500U – 61.8%
GPU: Intel HD 620 (Mobile Kaby Lake) – 7.8%
SSD: Toshiba THNSNK128GVN8 128GB – 55.4%
HDD: Seagate ST1000LM035-1RK172 1TB – 51.5%
RAM: Hynix HMA81GS6AFR8N-UH 1x8GB – 39.1%
MBD: Asus X510UQ

PC Mark 8 (published by ASUS): 3056
3DMark 11 (published by ASUS): P2911
Gaming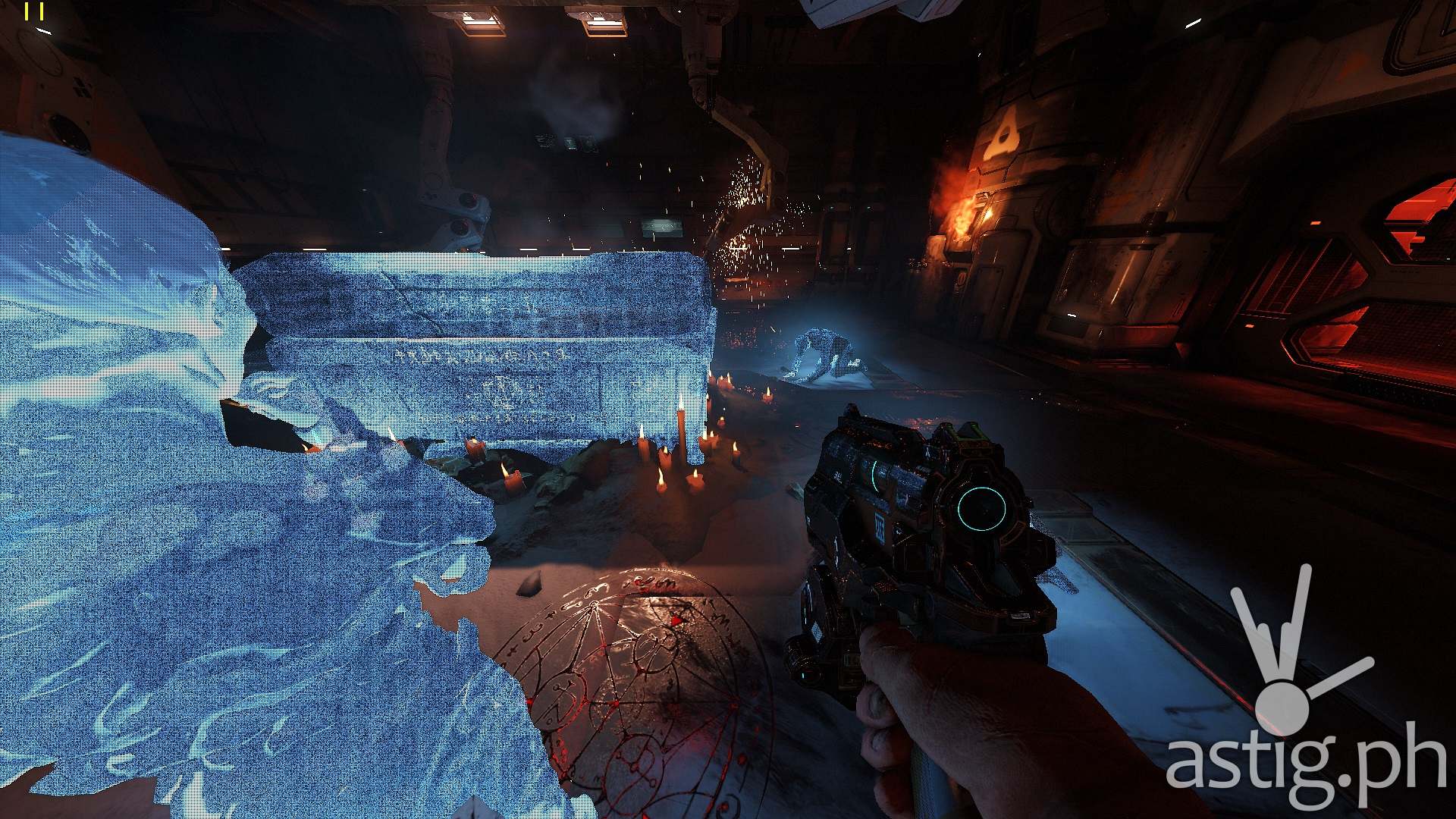 When it comes to gaming, the S15 has CPU, I/O, and memory covered, so it all boils down to one essential piece of hardware: the GPU. According to information provided by ASUS, all S15 models in the Philippines will be equipped with an NVIDIA GeForce 940MX graphics card. Non-discrete models are available in the US, though.
Released in March 2016, the GeForce 940MX debuted as a mid-tier mobile GPU – this roughly equates to entry-level in desktop terms.
There does not seem to be a way to overclock it, so the only tweaking we can do is restricted to NVIDIA's driver-level settings and in-game rendering options.
We started off with some benchmarks. 3DMark Time Spy crawled at only 3-4 FPS (frames per second), and Fire Strike was not any better at 5-8 FPS.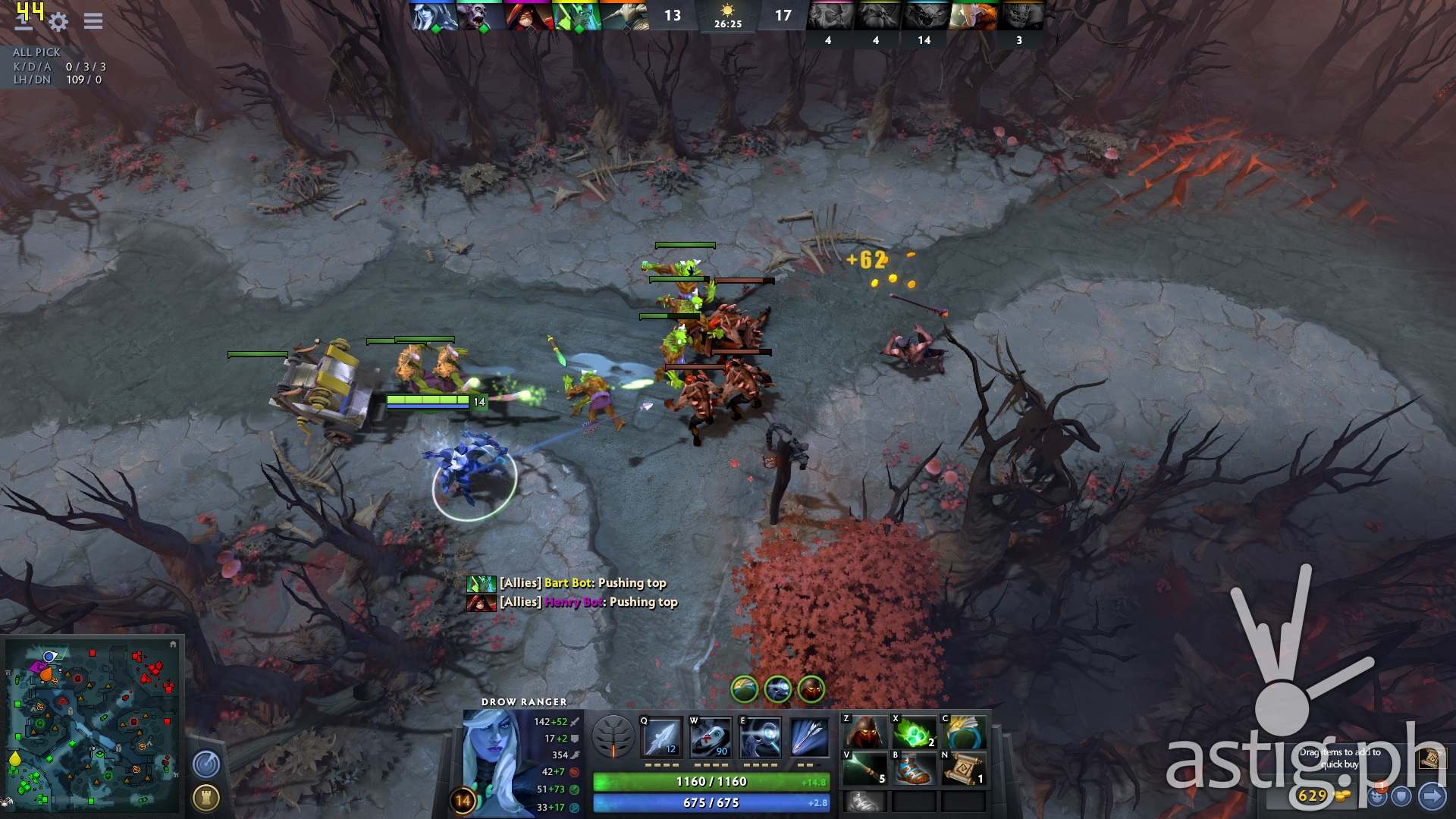 No matter, we play-tested everything from DOOM to Witcher 3, and you can find our test results below. In general, we had to dial down the graphics settings to be able to play the newer AAA games at a decent frame rate.
Moving from full HD 1920×1080 to 1280×720 more or less doubles the frame rate, and while lowering shadow, anti-aliasing, and other post-processing settings like bloom and particle density would boost it even further.
For example, we only got 9-13 FPS running DOOM at 1920×1080 with Ultra settings, so we had to bring it down to 1280×720 pixels to get around 19-20 FPS. At the lowest settings, we managed to achieve a very multiplayer-friendly 35-50 FPS at 1280×720 resolution.
Online gamers will be happy to learn that the S15 managed to hold up its own, hitting at least 30 FPS in Dota 2 even at the highest settings.
This should be enough for most casual gamers who are not too bothered with, uhm, "cinematic quality" 24 FPS in games, but hardcore PC Master Racers will only find their eyes bleeding the moment frame rates drop below 60 in even the oldest non-AAA titles like Yaiba Ninja Gaiden Z.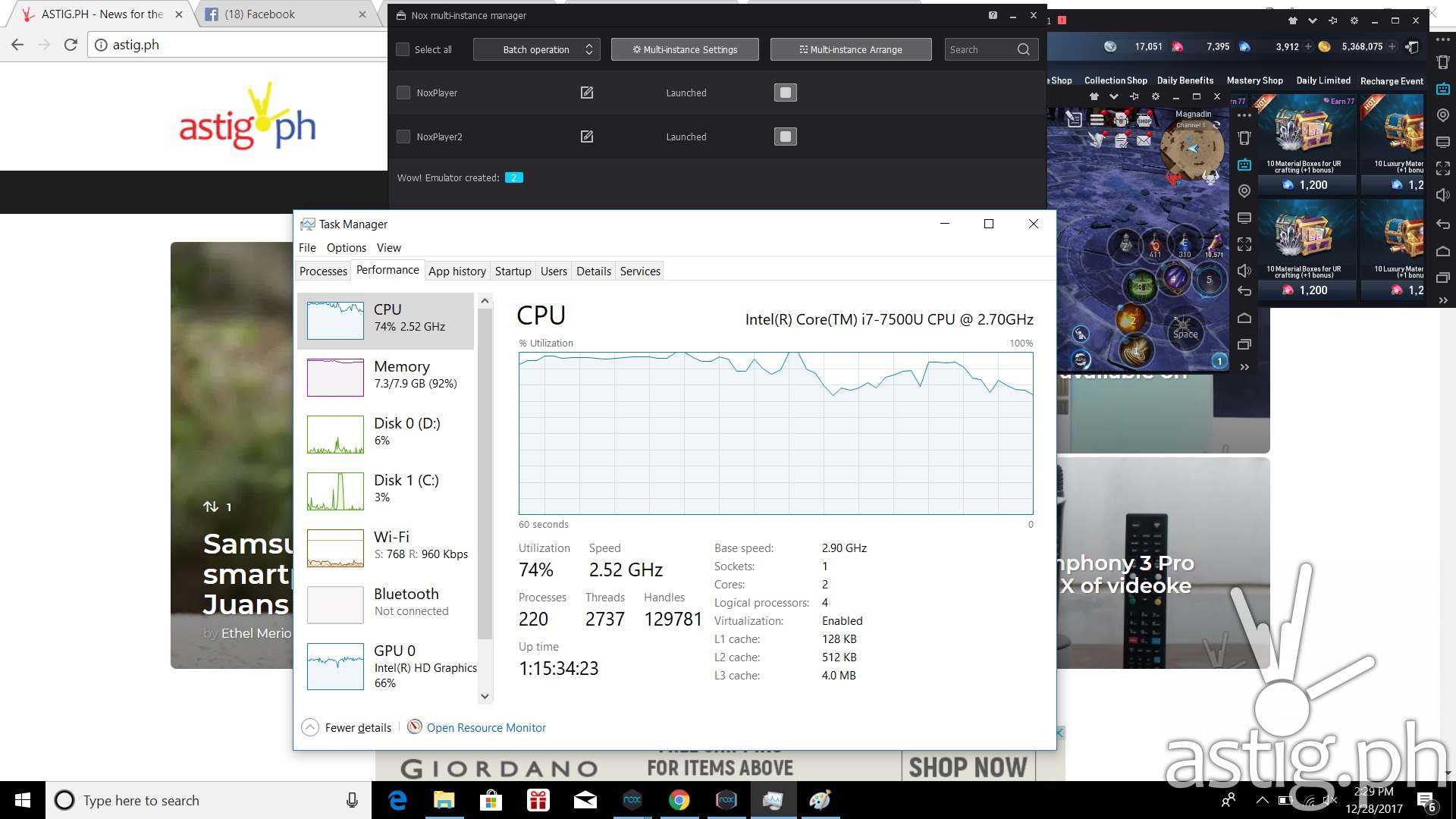 Android gamers should be able to macro multiple Nox, BlueStacks, or MEmu with ease – assuming available CPU and memory is properly distributed among the instances.
We were able to comfortably fire two Nox instances and run the Unreal Engine 4-powered 3D game Lineage 2 Revolution and still do other stuff in parallel.
Gaming benchmark results: ASUS VivoBook S15 S510UQ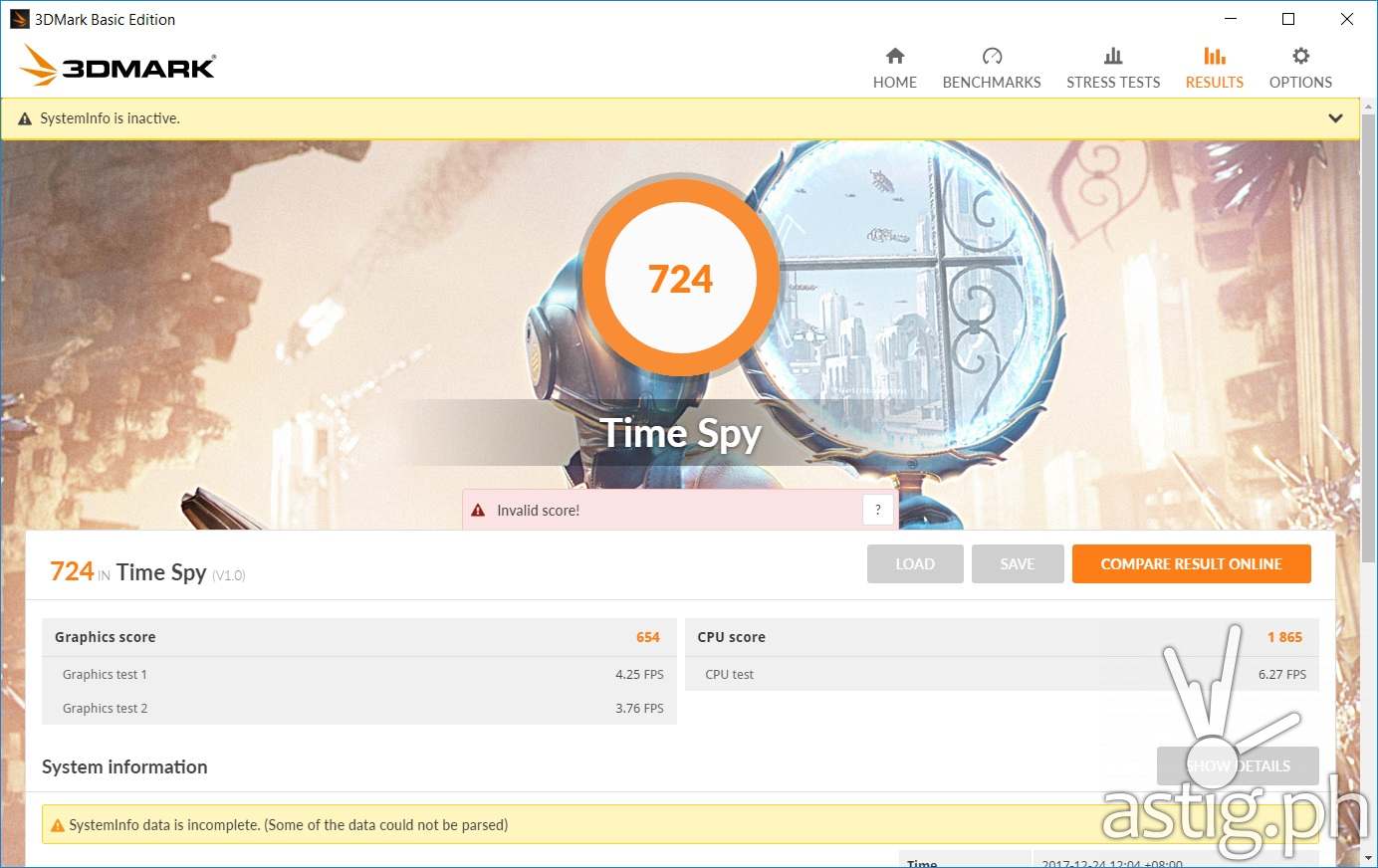 3DMark Time Spy: 724 (4.25 fps / 3.76 fps)
3DMark Fire Strike: 1499 (8.06 fps / 5.68 fps)
3DMark Sky Diver: 4741 (22.52 fps / 24.67 fps)
Rise of the Tomb Raider
OpenGL, vsync off, FXAA
Overall score using in-game benchmark
1920×1080 very high: 12.07
1280×720 very high: 19.57
1920×1080 lowest: 21.88
1280×720 lowest: 40.8
Dishonored 2
vsync off
1920×1080 ultra: 12-24
1280×720 ultra: 22-40
1920×1080 very low: 18-30
1280×720 very low: 40-60
DOOM (2016)
anti-aliasing off, vsync off, chromatic aberration off, FOV 130
1920×1080 ultra: 9-13
1280×720 ultra: 25-36
1920×1080 low: 19-23
1280×720 low: 35-50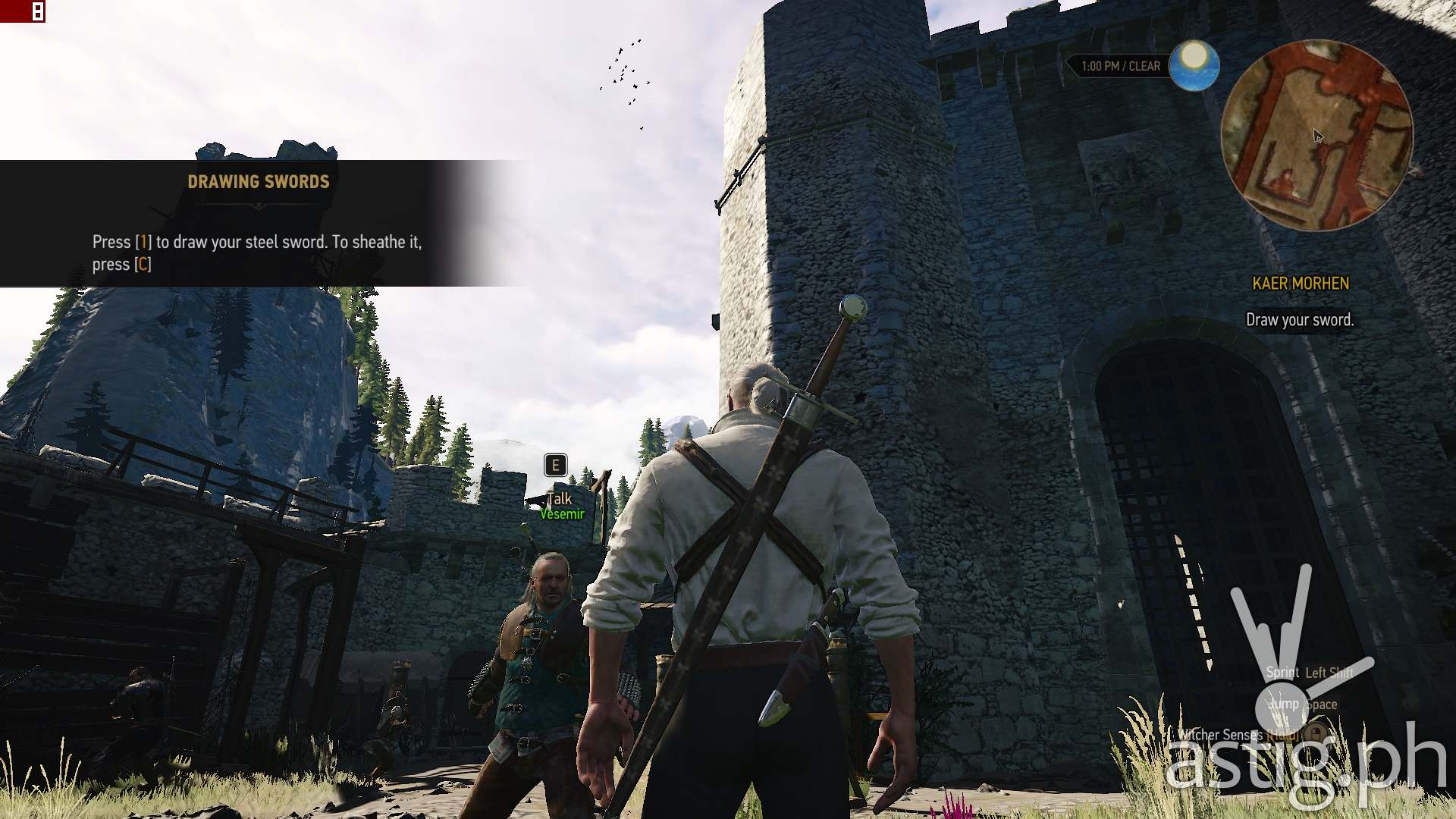 Wicher 3: The Wild Hunt
1920×1080 ultra: 6-9
1280×720 ultra: 8-12
1920×1080 low: 12-17
1280×720 low: 15-22
Battery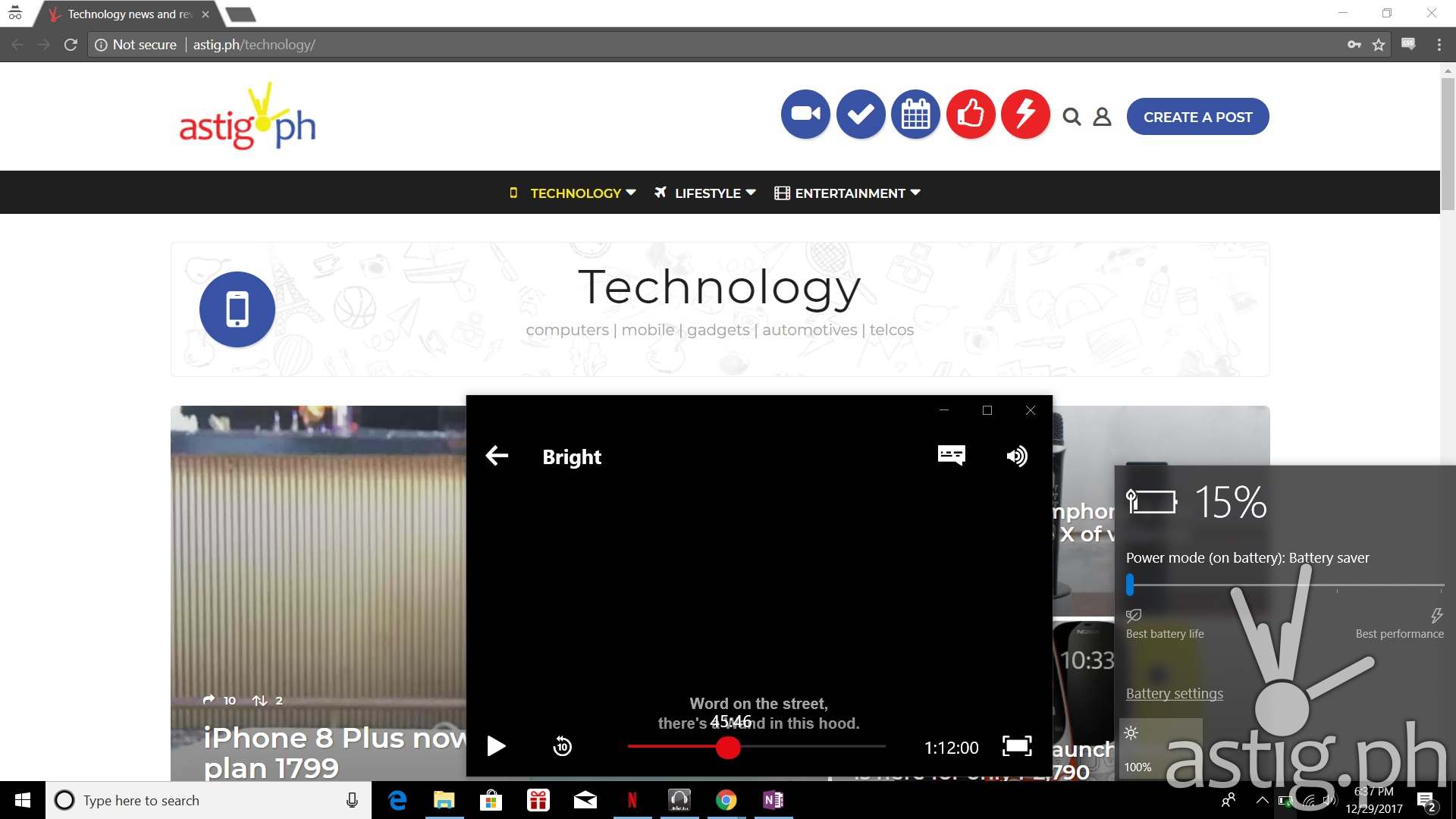 The official S510UQ product page states that it charges up to 60% in 49 minutes and offers up to "3X longer lifespan".
Material from ASUS Philippines indicated that it can last up to 8 hours, but perhaps this figure is achievable in more idealistic scenarios, as our real-world test results were way below this.
With Windows running in the lowest power setting and the screen at 100% brightness, the S15 lasted us a few minutes short of 4 hours.
Continuous 3D gaming was even worse – the S15 only managed to hold up for an hour before it automatically shut down.
Battery test results: ASUS VivoBook S15 X510UQ
3D gaming: 1 hour
Light desktop applications (browsing, Netflix): 4 hours
Heavy desktop applications (image editing and exporting in Adobe Lightroom): 2.5 hours
Verdict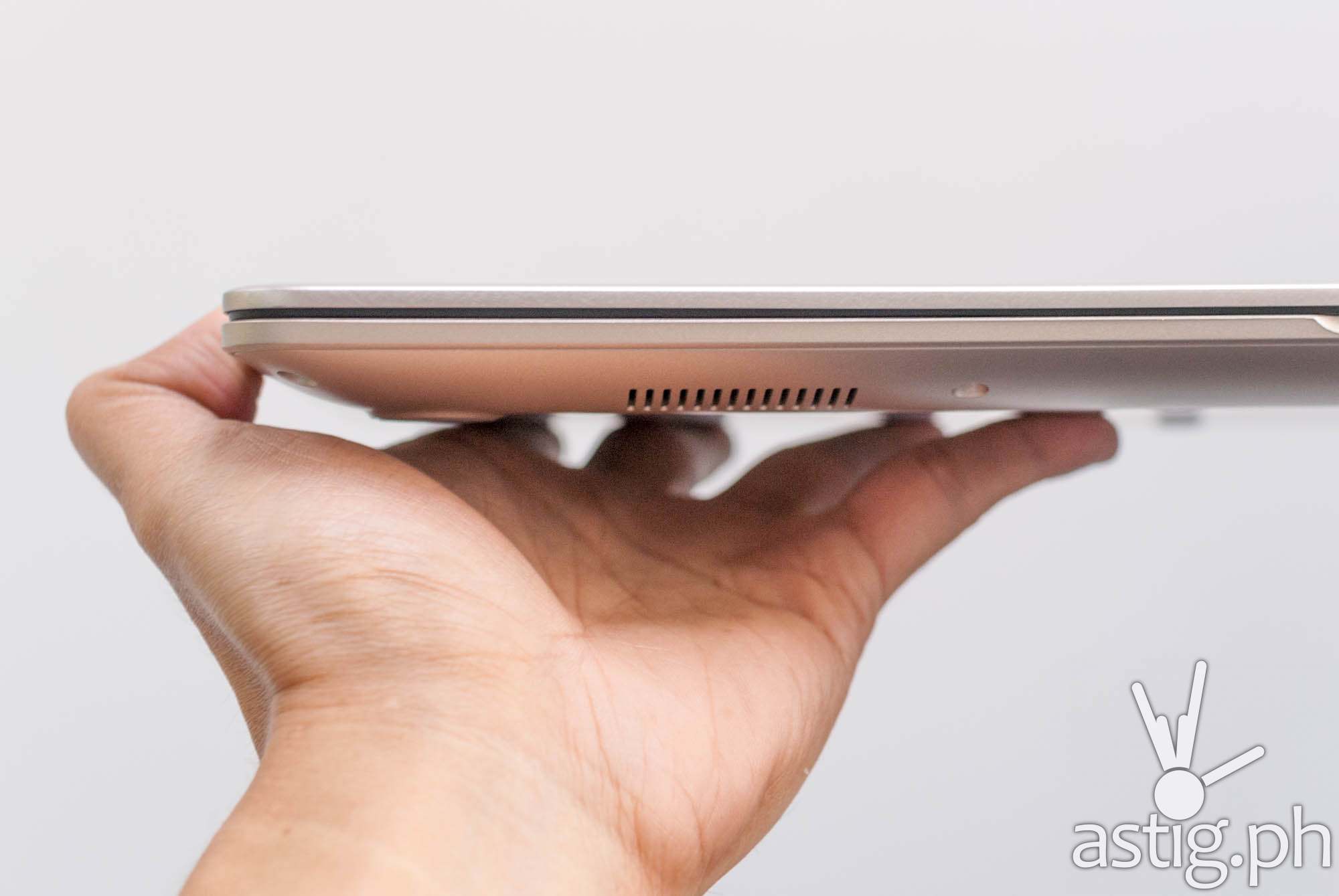 The VivoBook S15 is a thinner, lighter, more immersive (smaller bezels) version of the previous year's release. It offers ample power and speed to go beyond simple browsing, word processing, and spreadsheets.
A powerful CPU, decent RAM, and SSD enable photo and video editors to render projects on-the-go. Software engineers will be able to run multiple virtual machines and run a full-stack development environment and still have enough resources left over to run Office applications on the main desktop.
Those who opt for discrete graphics will enjoy decent frame rates in most online games, but AAA games will require a bit of tweaking and down-sampling to 1280×720 before they become playable.
ASUS VivoBook S15 X510UQ tech specs
Dimensions: 361.4 x 243.5 x 17.9mm
Weight: 1.5kg (SSD version) / 1.7kg (HDD + SSD version)
Display: 15.6″ IPS LED @ 1920×1080 pixels
CPU: 3.5GHz 7th-generation Intel Core i7-7500U (Kaby Lake-U)
GPU: NVIDIA GeForce 940MX 64-bit 2GB GDDR5 SDRAM
Memory: 1x8GB DDR4 @ 2133MHz (expandable)
Storage: 128GB M.2 SATA3 SSD (Toshiba THNKSK128GVN8) + 1TB HDD
Connectivity: 2×2 802.11ac Wi-Fi, Bluetooth 4.2
Battery: 3-cell, 42W Lithium Ion battery with 8hour battery life
Audio: Dual stereo speakers
Operating System: Windows 10 Home
Features: 3.5mm audio jack, fingerprint reader, VGA webcam
Price: P44,995 (S510UQ-BQ265T) / P39,995 (X510UQ-BQ297T) – get it on Lazada