We were really looking forward to playing around with the Zenfone 3 Ultra, the biggest of the Zenfone 3 series ever since when we first laid our hands on it at the launch in Taipei.
The 6.8-inch phablet is equipped with a TV-grade 4K video processor and a DTS audio processor that makes it a prime choice to be considered for mobile entertainment and gaming.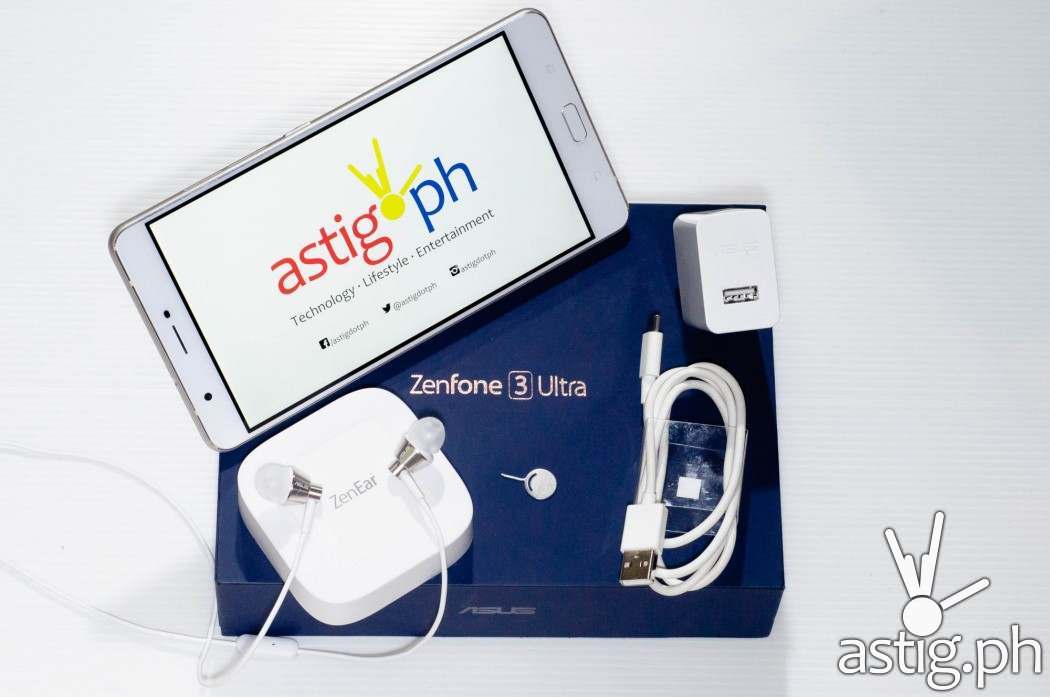 Now that managed to spend more time playing with it, allow us to give you what we think are its 3 strongest and – in the interest of balance – the phablet's 3 weakest areas.
Let's begin with the weak points.
1. Blur-free videos only work with the default player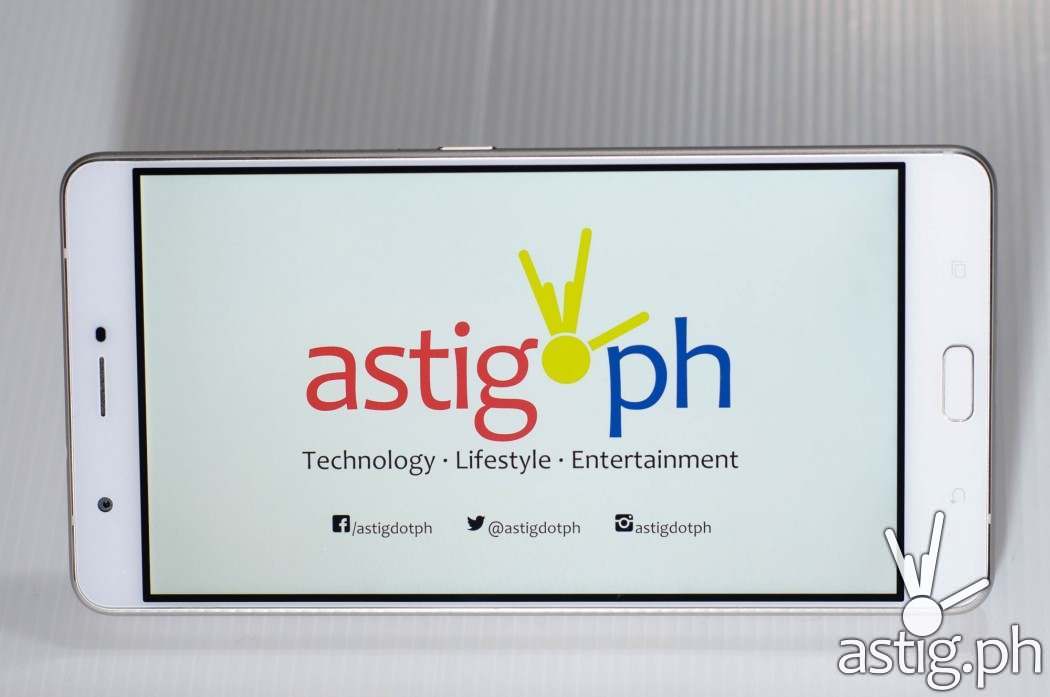 The first thing we did when we got the Ultra was to try and play videos on VLC. This proved to be a disappointment because, for some reason, the audio gets desynchronized due to the hardware-based motion post-processing that it applies on playback.
As a result, we had to revert to the built-in video player, which is fine although a little disappointing.
The Ultra comes with additional system-level settings to control the amount of motion processing applied to videos.
We found that disabling the motion processing option does not really help – not that we would want to turn it off anyway, considering blur-free video playback is one of the key selling points of the Ultra.
Also, although the Ultra can play 4K videos smoothly it was unable to play our highest bitrate video sample, which is 3840×2160 @ 400 Mbps using the HEVC codec.
For reference, we used the Jellyfish Bitrate Test Files.
2. Battery heating issues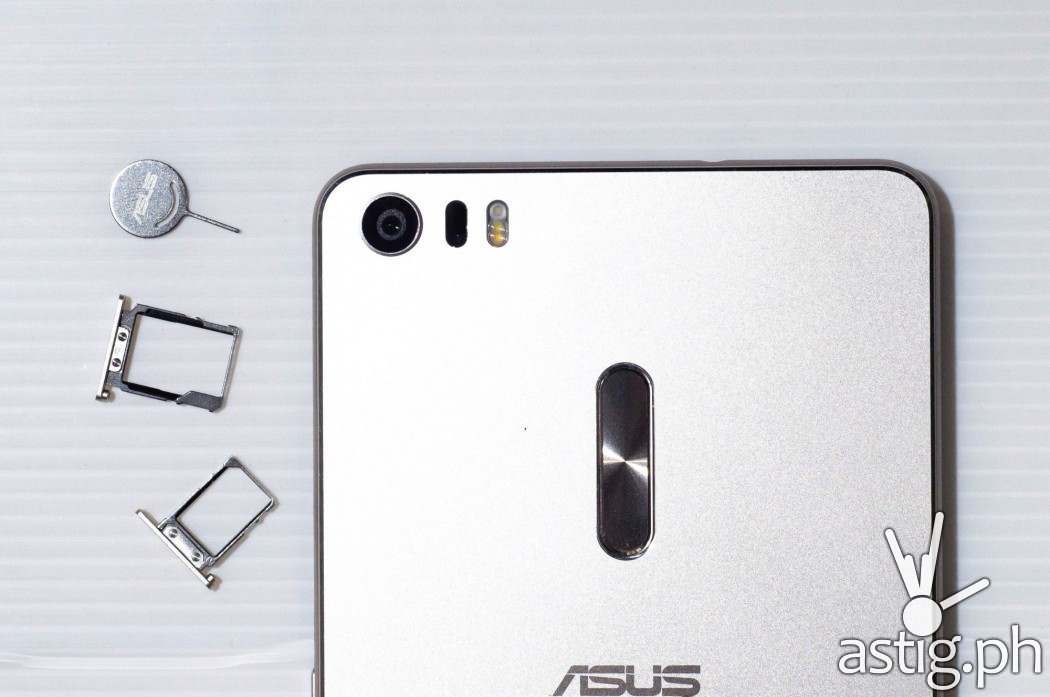 We used the Ultra like we would a regular smartphone – browsing the Internet, calling, and texting during the day. At night we use the Ultra as we would a tablet, surfing the Internet, playing games, and watching videos.
The phone heats up rather quickly – even while using it for casual texting and browsing.
We feel this may have something to do with the screen size – the huge 6.8-inch screen has to consume a lot of power, so despite its enormous battery, the Ultra ends up averaging only 8-10 hours a day with regular use.
It should also be worth mentioning that we had to return our review unit after a week due to battery issues, so it may be possible that the heating is due to faulty hardware.
3. Speaker placement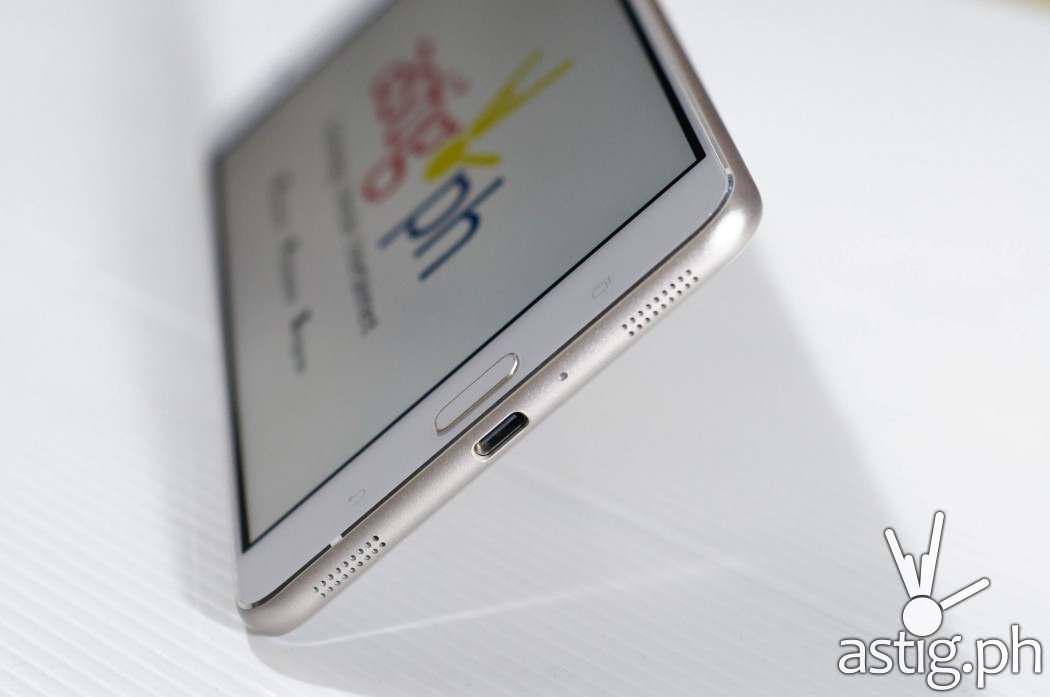 As much as we love the power and sound quality coming out of the Ultra's dual loud speakers, we feel that its location at the bottom of the unit is less than ideal.
First off, its location makes it prone to being covered up when cradling the device with both hands, so you have to hold it with your left which is awkward and tiring.
Second, the sound gets thrown to the side rather than to the front where you are viewing the screen, so the experience is less than optimal.
Third, both left and right speakers are located at the bottom – which is alright if you are watching in portrait mode, but you end up having unbalanced sound when watching videos in landscape mode.
As a result, we can't really fully enjoy the phone's built-in loudspeakers.
The ideal setup would have been to put one speaker at the top front area, which can also double as the earpiece, and the other at the bottom front area – just like in the Lenovo K4 Note.
So when you play videos in landscape mode, you end up having a left and a right channel speaker facing you.
Zenfone 3 Ultra: what makes it good?
Now that we've covered all the weak points, let's move on to Ultra's strengths.
1. The best picture quality for watching movies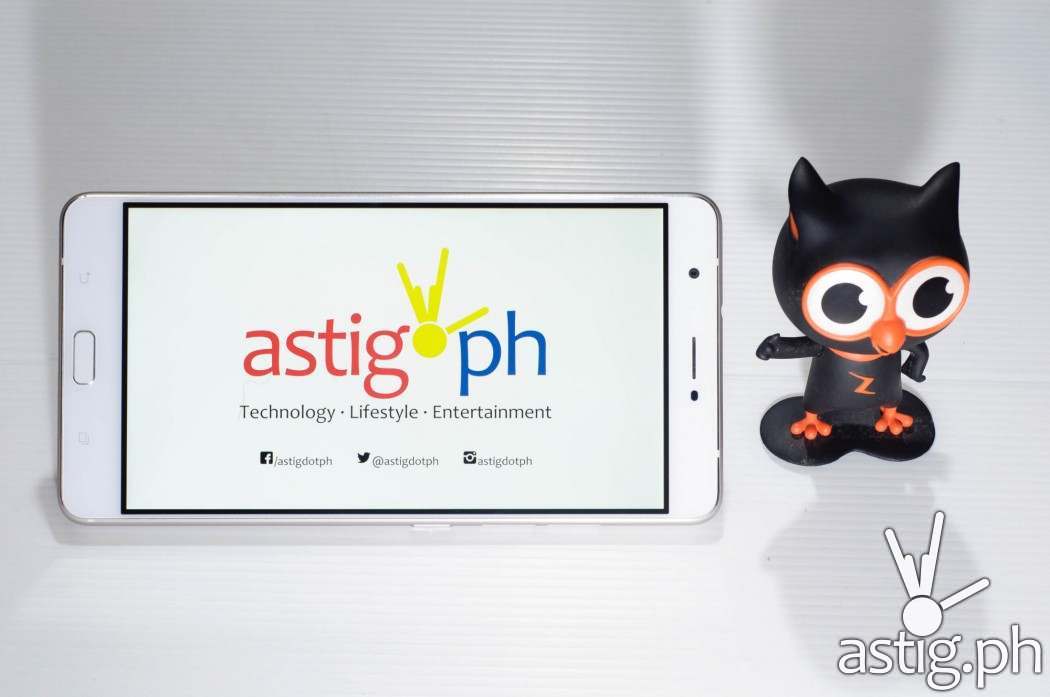 The Zenfone 3 Ultra is equipped with a dedicated 4K TV-grade video processor, called the ASUS Tru2Life+.
The processor supposedly analyzes every pixel in every image and video frame, resulting in optimized contrast, sharpness, smoothness, and outdoor readability – or so the website claims.
It may not be easy to tell the difference in picture quality for still photos without a reference device, but videos tell a different story.
The picture processor applies MEMC (motion estimation / motion compensation), resulting in blur-free videos that do not judder.
If this sounds too good to be true, we understand – we were skeptical too, at first. It is just one of those things that you really have to experience first-hand to appreciate.
On a personal note, after watching so many shows on the Ultra, I can't imagine ever going back to blurry videos again.
2. Excellent audio processing for headphones, good quality loudspeakers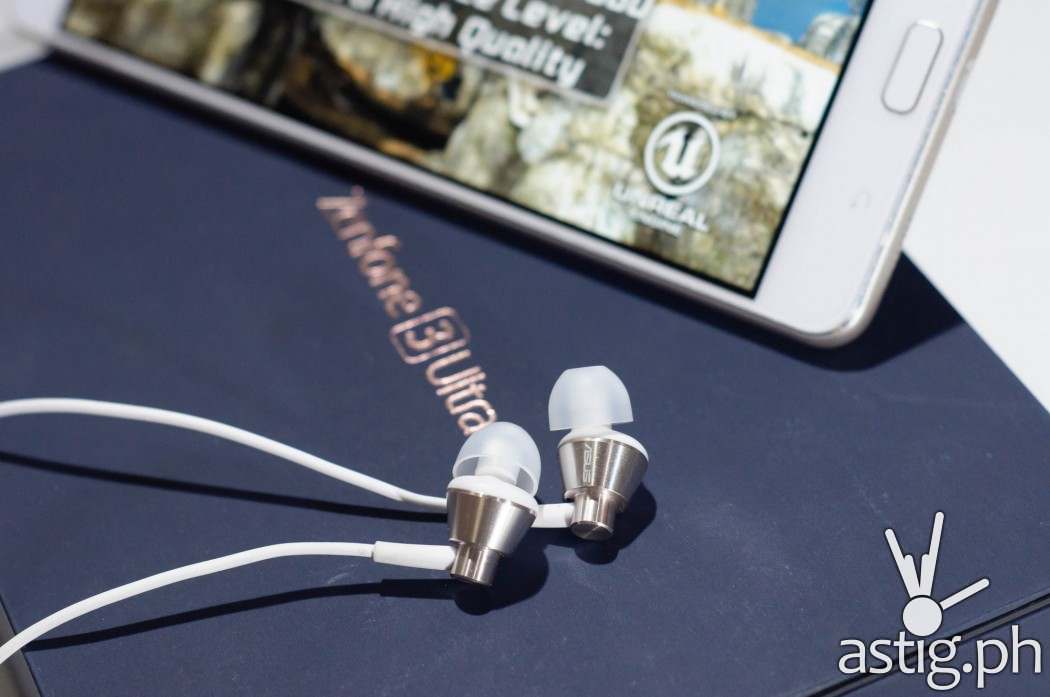 Let me begin by saying that the Zenfone 3 Ultra has one of the loudest sounding dual loudspeakers we have ever auditioned in a phablet.
It rivals the iPad on loudness alone.
Despite being loud, the sound quality coming from the loudspeakers are quite decent. Distortion is minimal at the highest volume settings, though we do find the bass a bit lacking.
Like most mobile devices, the best way to experience sound is still through external speakers or a headset. Thankfully, the phone is powerful enough to drive the ZenEar S headset included in the package.
In our Zefone 3 review, we were very impressed with the ZenEar. With the Ultra, it's even more impressive, thanks to the built-in DTS processor.
Speaking of which, the DTS processor does a great job of enhancing sound quality without introducing distortion.
At first, we were worried that audio coming through the headphones might end up sounding like the Dolby Atmos-enhanced Lenovo smartphones and phablets.
While Lenovo's built-in Dolby Atmos processor is impressive, it introduces a noticeable amount of distortion, especially on lower quality recordings. Because of this, the audio sounded unnatural, and we actually preferred to leave it off.
On the Ultra, the DTS did a great job of enhancing audio quality in a way that makes it a more pleasurable experience, so we actually prefer to leave it on all the time.
3. 3D gaming performance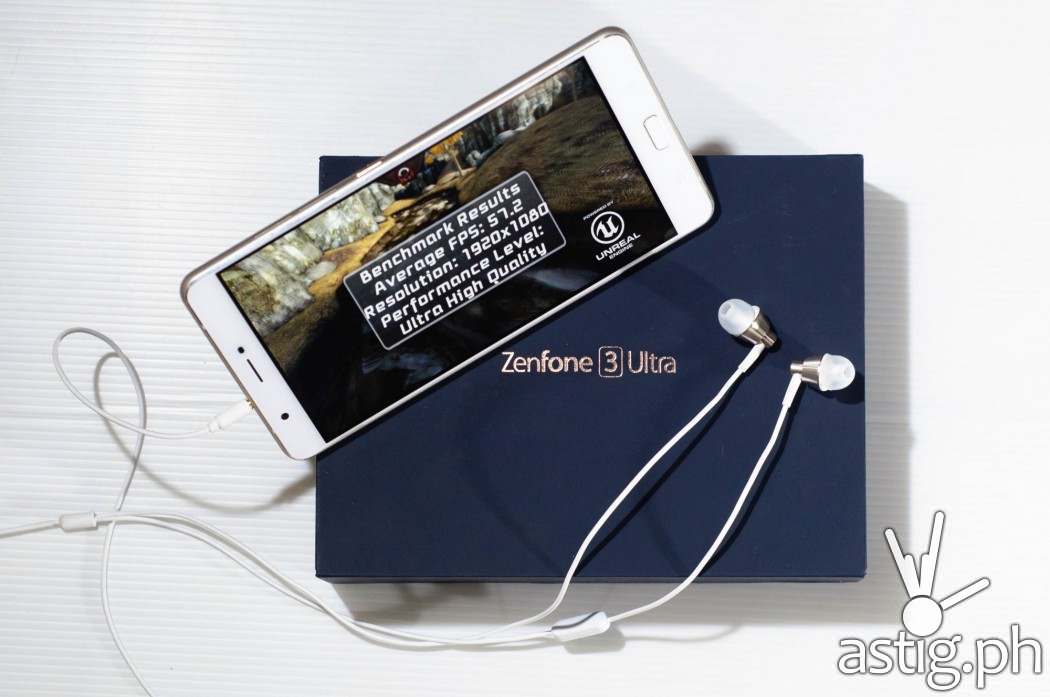 Aside from watching videos, having a big screen also becomes more enjoyable when playing games.
The Ultra performs really well in this area, delivering 57 frames per second in Epic Citadel running Ultra High settings.
Gaming and performance benchmark results were comfortably within upper mid-tier range.
We were able to play our favorite games without any noticeable lag or stuttering. This included NBA2K16, Unkilled, Mobius Final Fantasy, Need for Speed, N.O.V.A. 3, and of course, Pokemon Go.
Speaking of Pokemon Go, there's nothing more exciting than playing the game on a large screen, though it really does drain a ridiculous amount of battery life.
Conclusion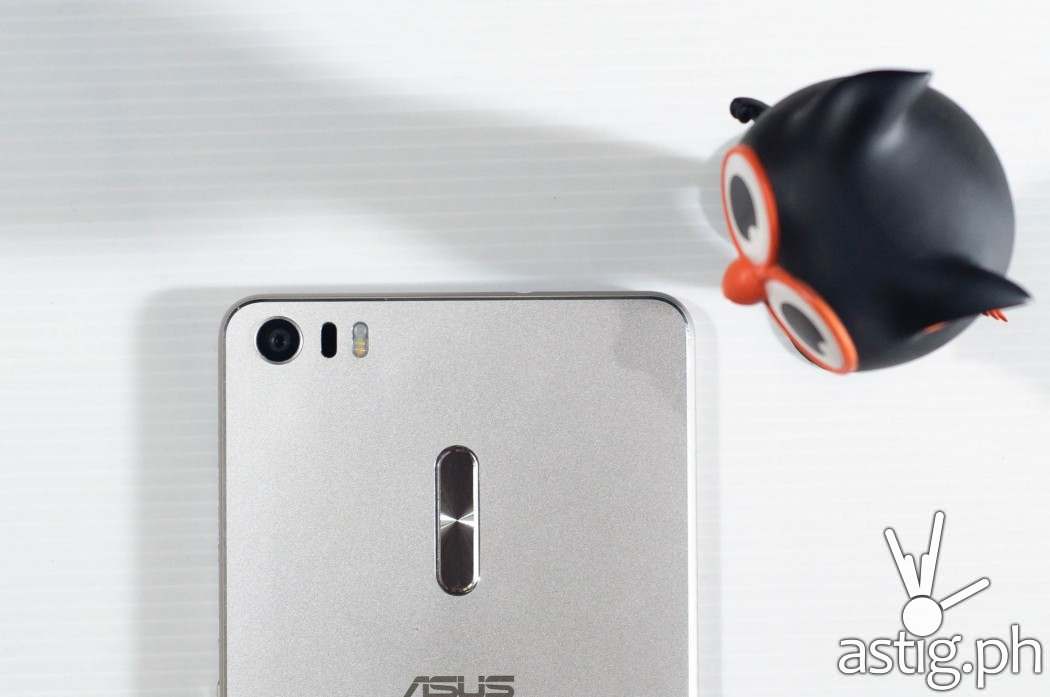 Generally, the Ultra's weaknesses can be seen as minor nuances. We think that the average user will not be bothered by them.
The advantages of having a Zenfone 3 Ultra makes everything else seem trivial, especially if you are heavily into mobile entertainment and gaming.
The built-in 4K video and DTS audio processor put this device way ahead of the competition, setting a new benchmark for the mobile entertainment experience.
After seeing and hearing the possibilities of mobile entertainment with the Ultra, we really cannot imagine going back to the way things were before.
ASUS ZENFONE 3 5.5 ULTRA (ZE520KL) TECHNICAL SPECIFICATIONS
| | |
| --- | --- |
| Dimensions | 186.4 x 93.9 x 6.8 mm (7.34 x 3.70 x 0.27 in) |
| Weight | 233 g (8.22 oz) |
| Display | 6.8″ 1920×1080 IPS w/ Gorilla Glass 4 |
| SIM | Micro-SIM + Nano+SIM (swap with MicroSD) 4G LTE |
| OS | Android 6.0.1 (Marshmallow) + ZenUI 3.0 |
| Chipset | Qualcomm Snapdragon 652 |
| CPU | Quad-core 1.8 GHz Cortex-A72 & quad-core 1.4 GHz Cortex-A53 |
| GPU | Adreno 510 |
| Memory | 3/4 GB RAM, 32/64/128 GB ROM |
| Expansion | microSD, up to 128 GB (uses SIM 2 slot) |
| Camera | 23MP rear (Sony IMX230) f/2.0 + Laser AF + OIS + LED flash, 8MP front f/2.0 |
| Battery | 4600 mAh non-removable |
| Features | Fingerprint sensor, fast charging via USB type-C |
| Colors | Glacier Silver, Titanium Gray, Metallic Pink |
| GPS | GPS, A-GPS, Glonass, BDS |
| Price | Php 32,995 |
| Antutu | 74992 (overall), 19137 (3D), 26611 (UX), 22439 (CPU), 6305 (RAM) |
| Epic Citadel | 58.2 fps @ 1920×1080 (ultra high quality) |
ASUS Zenfone 3 Ultra photos