We review the Zenfone 4 Selfie, an entry-level smartphone that offers dual front-facing cameras. It follows the Zenfone 4 design language – sleek, all-metal unibody with a 5.5-inch screen and a front-mounted fingerprint sensor.
BUY: ASUS Zenfone 4 Selfie (Lazada)
We used the Zenfone 4 Selfie for two weeks as our daily driver, putting it in various situations. Here is our full review, using our new experience-based format.
Productivity
The Zenfone 4 Selfie delivers average performance, as to be expected with a device running only on a Snapdragon 430 SoC with octa-core CPU clocked at 4×1.094MHz and 4×1.4MHz.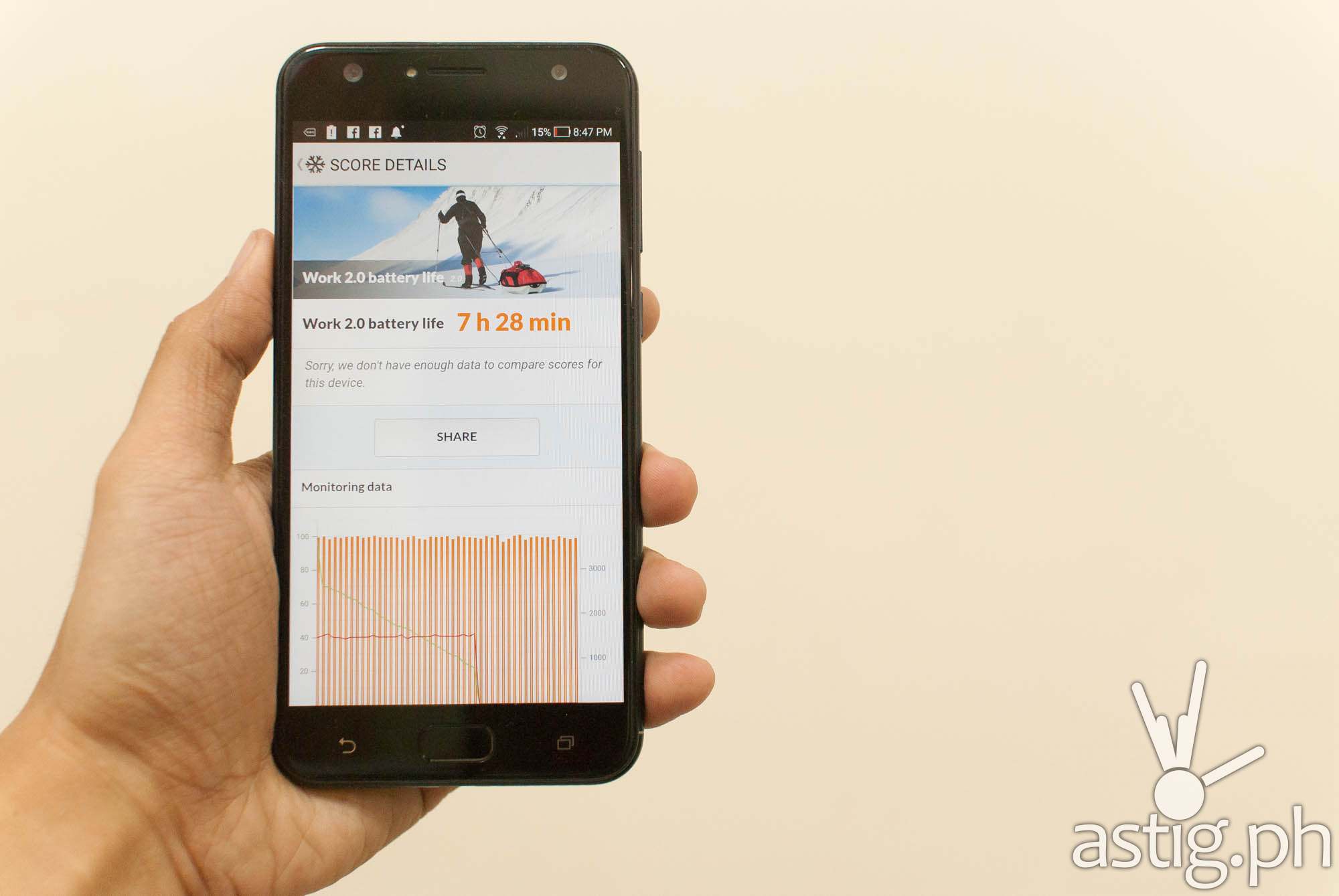 Battery life is excellent, yielding around 6 hours of continuous use with cellular data turned on. PCMark battery life benchmarks clocked 7.5 hours with Wi-Fi turned on and cellular data off.
Quick Charge (or any kind of fast charging technology for that matter) has become more or less a standard by now, but we think it's worth mentioning that this phone charges quickly thanks to built-in support from Snapdragon 430.
Our main use consisted of Google apps like Chrome, Sheets, Docs, and Keep. The experience was a bit sluggish, even if the files were already saved offline.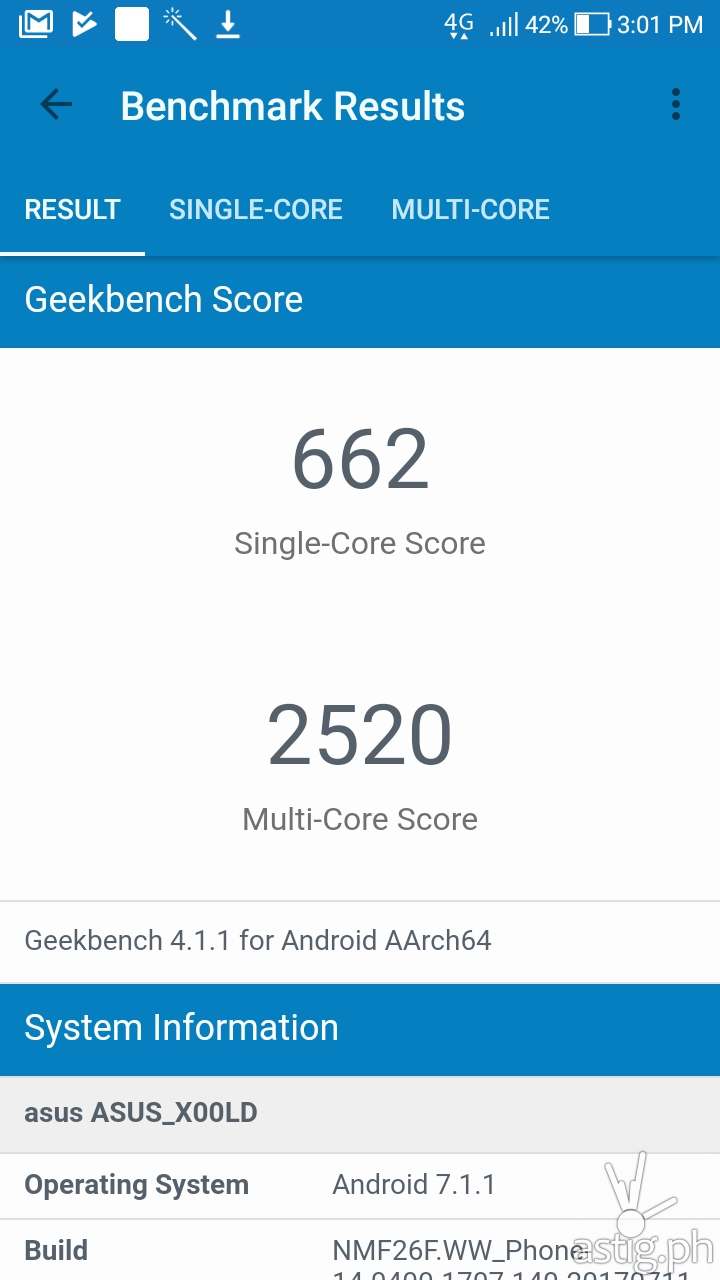 We deduct a point in this category for noticeable sluggishness when navigating the menus and home screen. We appreciate that the Zenfone 4 Selfie comes with Android Nougat out of the box, and Snapdragon 430 is no slouch, so perhaps the slowness is caused by something else.
We also deduct a point of slow disk performance – lag was noticeable when reading and saving files, and this affects not just productivity apps, but gaming and photography as well.
Score: 3/5 (sluggish UI performance, slow I/O)
Photography & Videography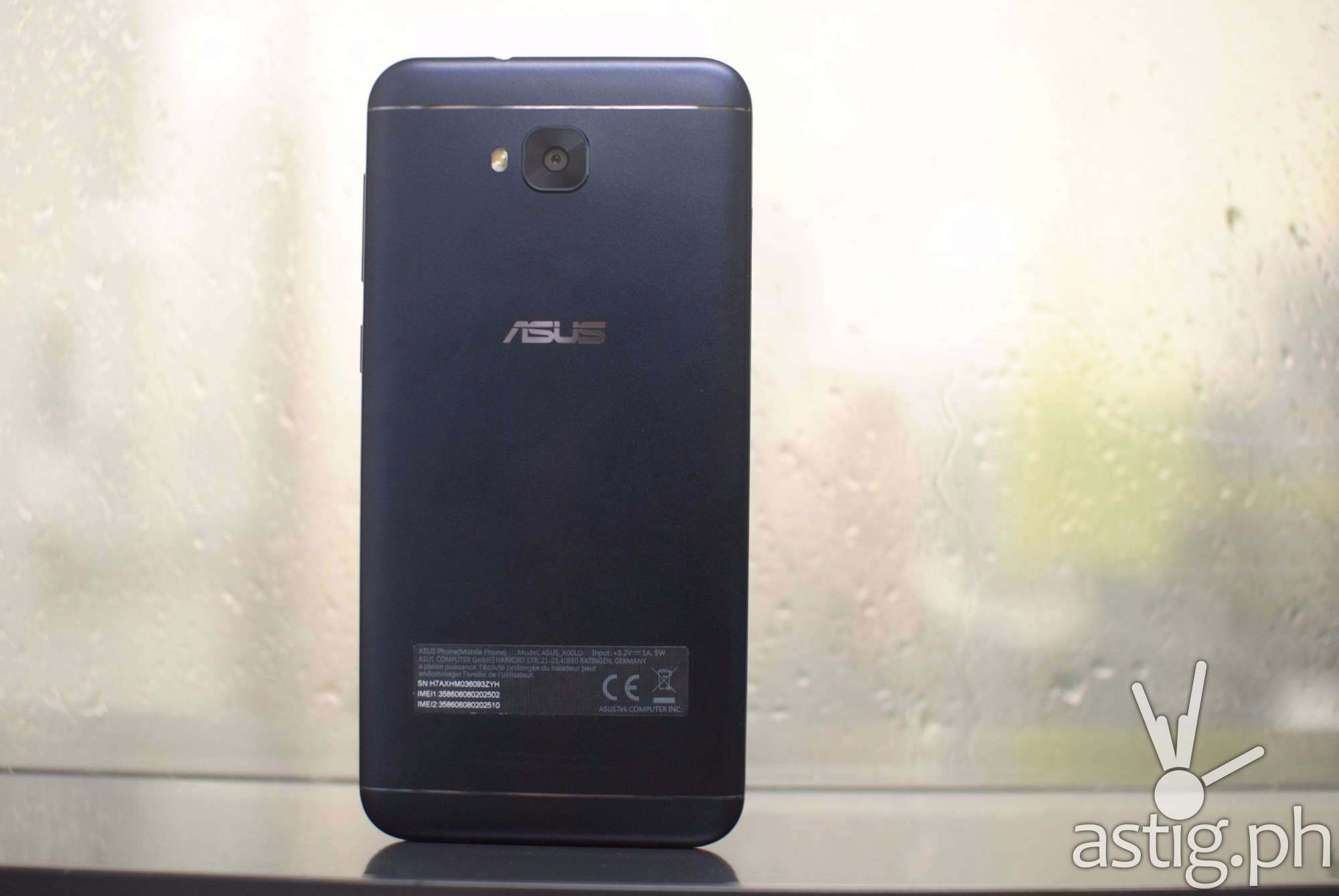 As a camera phone that is supposedly designed for selfies, the Zenfone 4 Selfie sports two front-facing cameras. A "regular zoom" camera takes 20-megapixel photos, while a second "wide angle" camera takes 8-megapixel photos.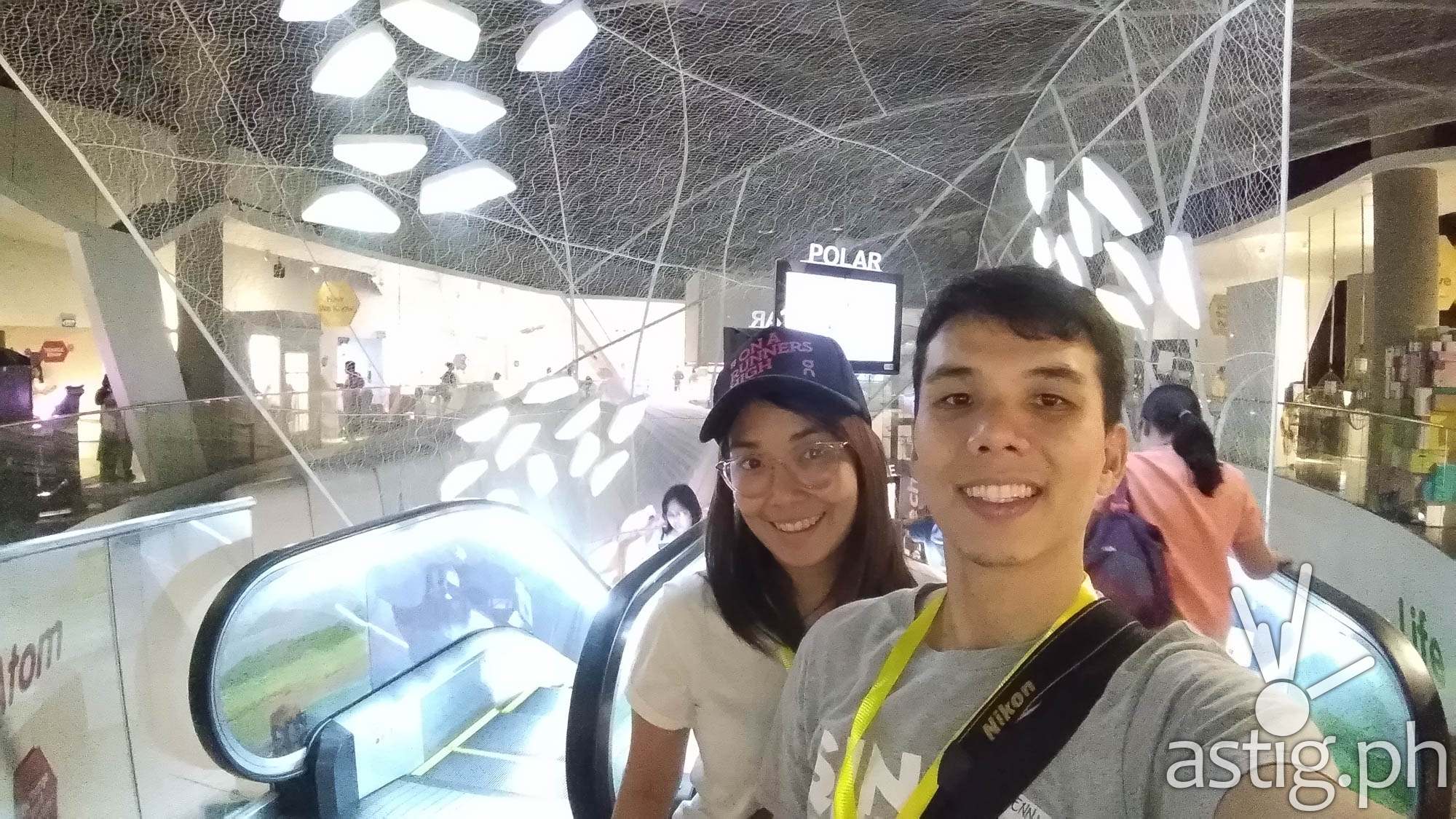 The wide-angle "wefie" camera is a lot of fun to use. We found ourselves using it almost all the time. We only used the regular "selfie" camera if we wanted higher-resolution photos.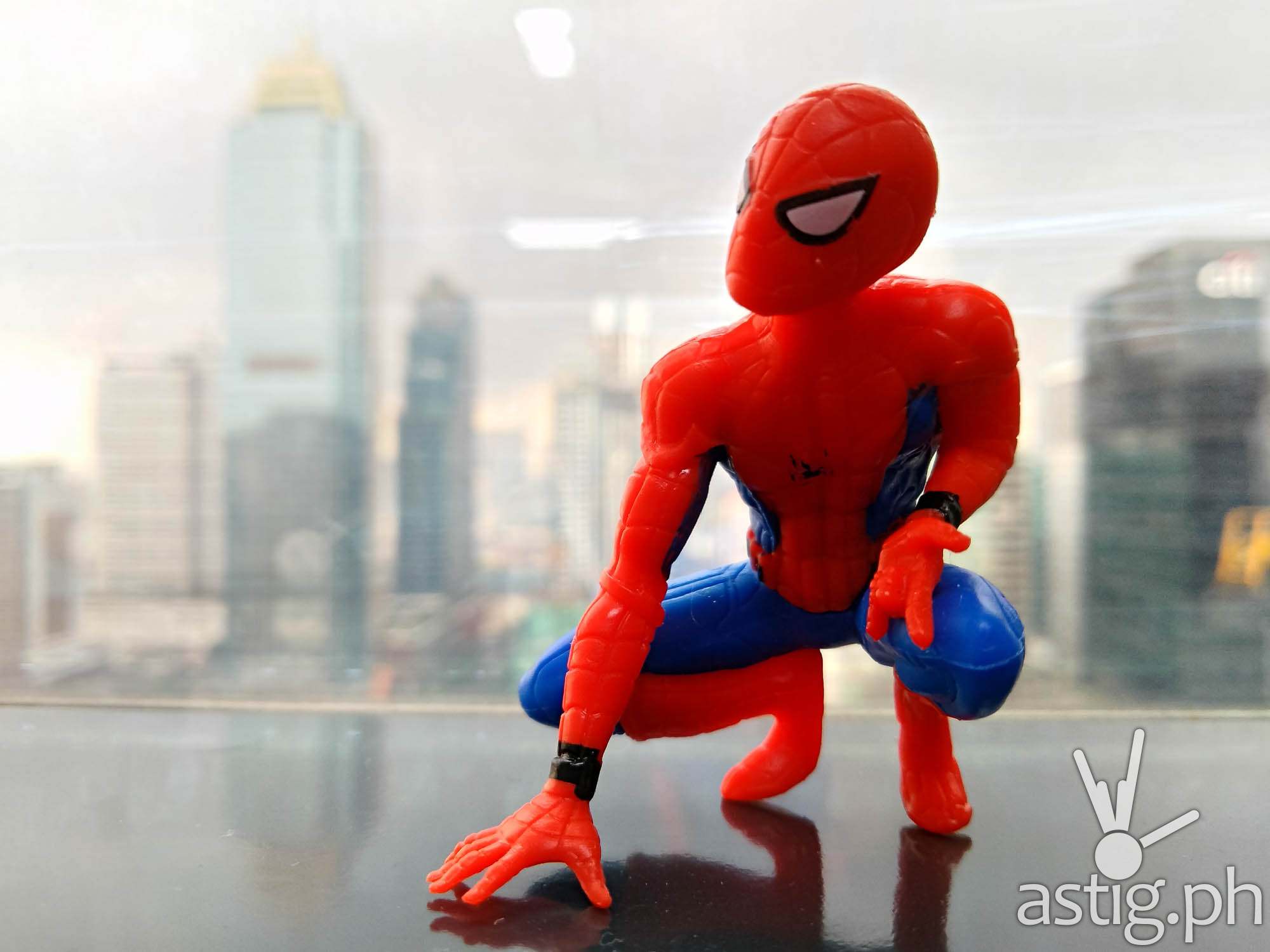 Point is, the dual front-facing camera feels redundant, and we would have been happier with a single 20-Megapixel wide-angle camera. The DOF mode is pure software anyway, unlike the Zenfone 3 Zoom which actually uses both cameras to create a depth map to simulate the bokeh.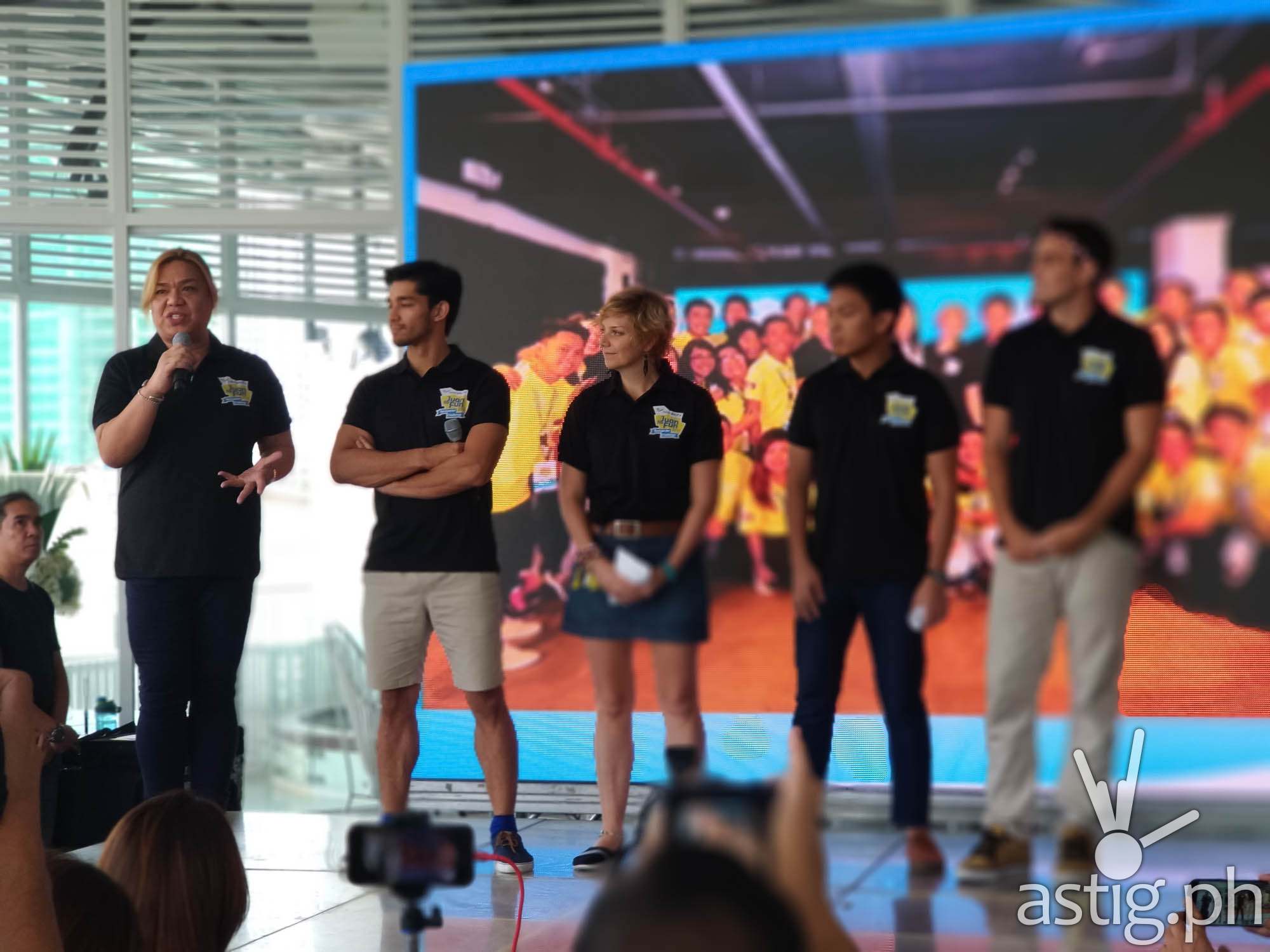 As a result, we could not really use DOF even if we wanted to.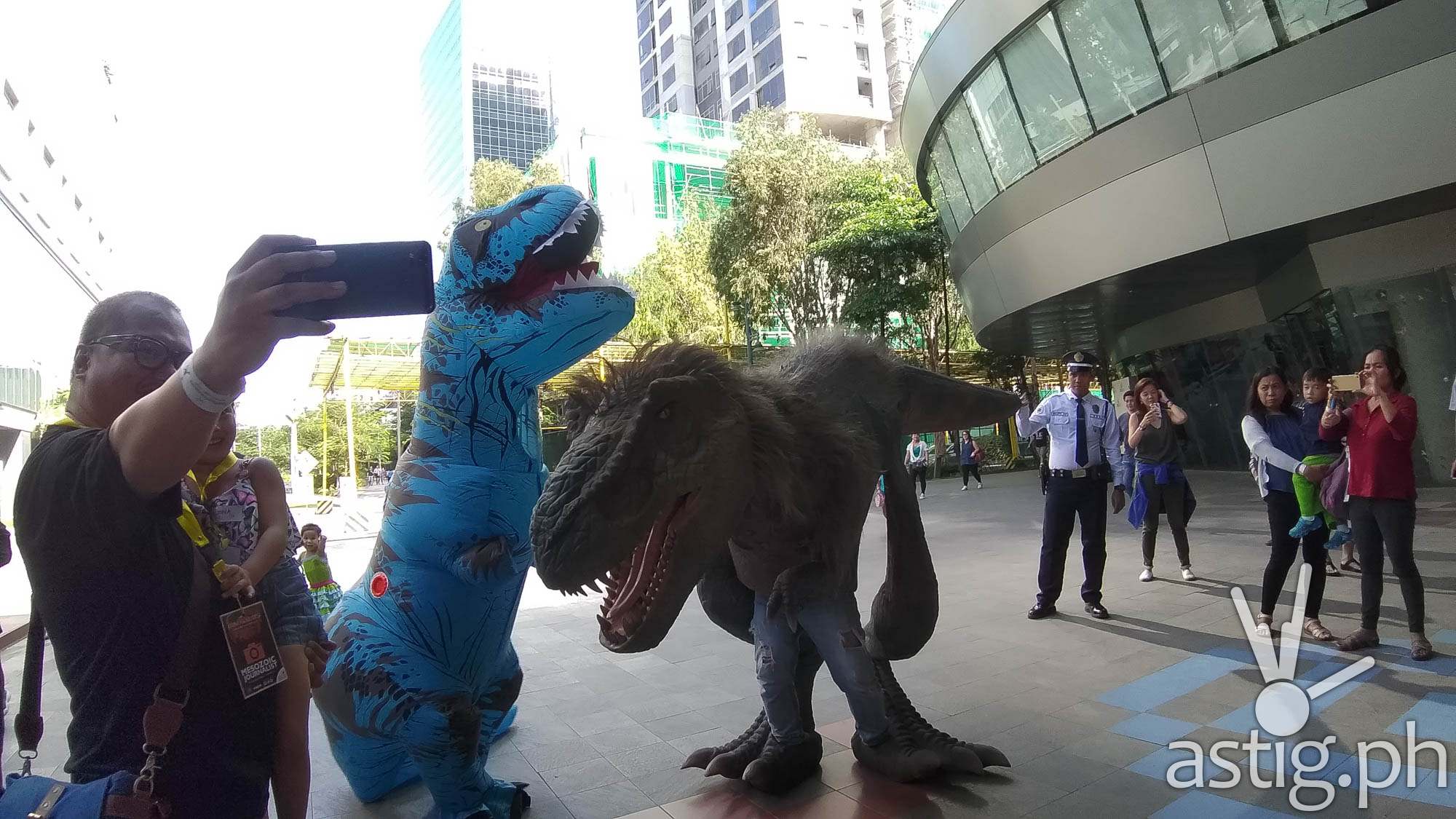 Maximum video resolution is capped at 1080p – a limitation imposed by Snapdragon 430. We are not bothered by this since 4K videos take a lot of space and take a long time to upload. For now, 1080P videos appear to be enough – at least for the next year or so.
Score: 3/5 (low-resolution wide-angle camera, lack of options to adjust post-processing settings, lack of OIS)
Gaming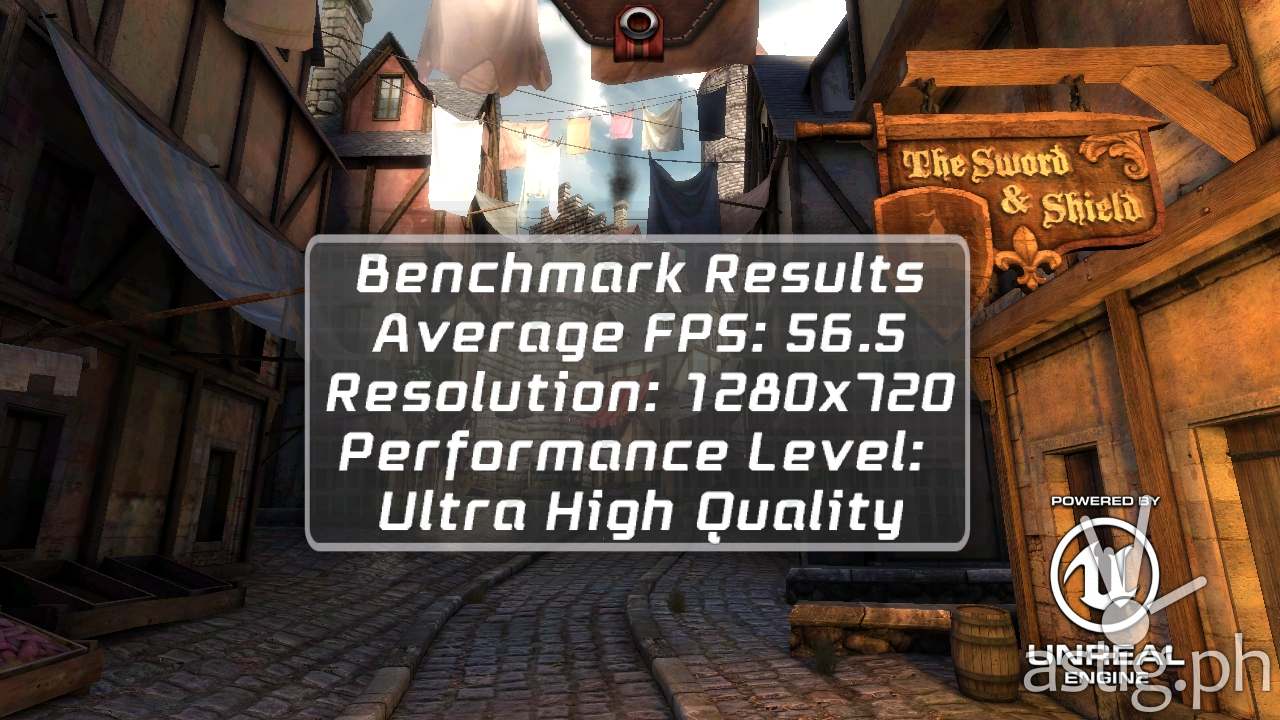 2D games are very smooth, and most 3D games perform well with no frame drops medium to high settings. If we go by the numbers, The Adreno 505 powered Zenfone 4 Selfie capped at 56.6 FPS with Epic Citadel benchmarking software running at Ultra High Quality.
It helps that the selfie only has a 1280×720 pixel display, despite having a 5.5-inch IPS LCD screen. At half the pixel density of a full HD screen, the GPU is able to render 3D scenes much faster than if it were to do the same on a full HD screen.
It choked when we started maxing out the settings, though. Games like NBA2K17 and Lineage 2 Revolution, for instance, were choppy but still playable. Impressive performance for an entry-level "selfie" phone.
Score: 4/5 (frame drops in 3D games)
Entertainment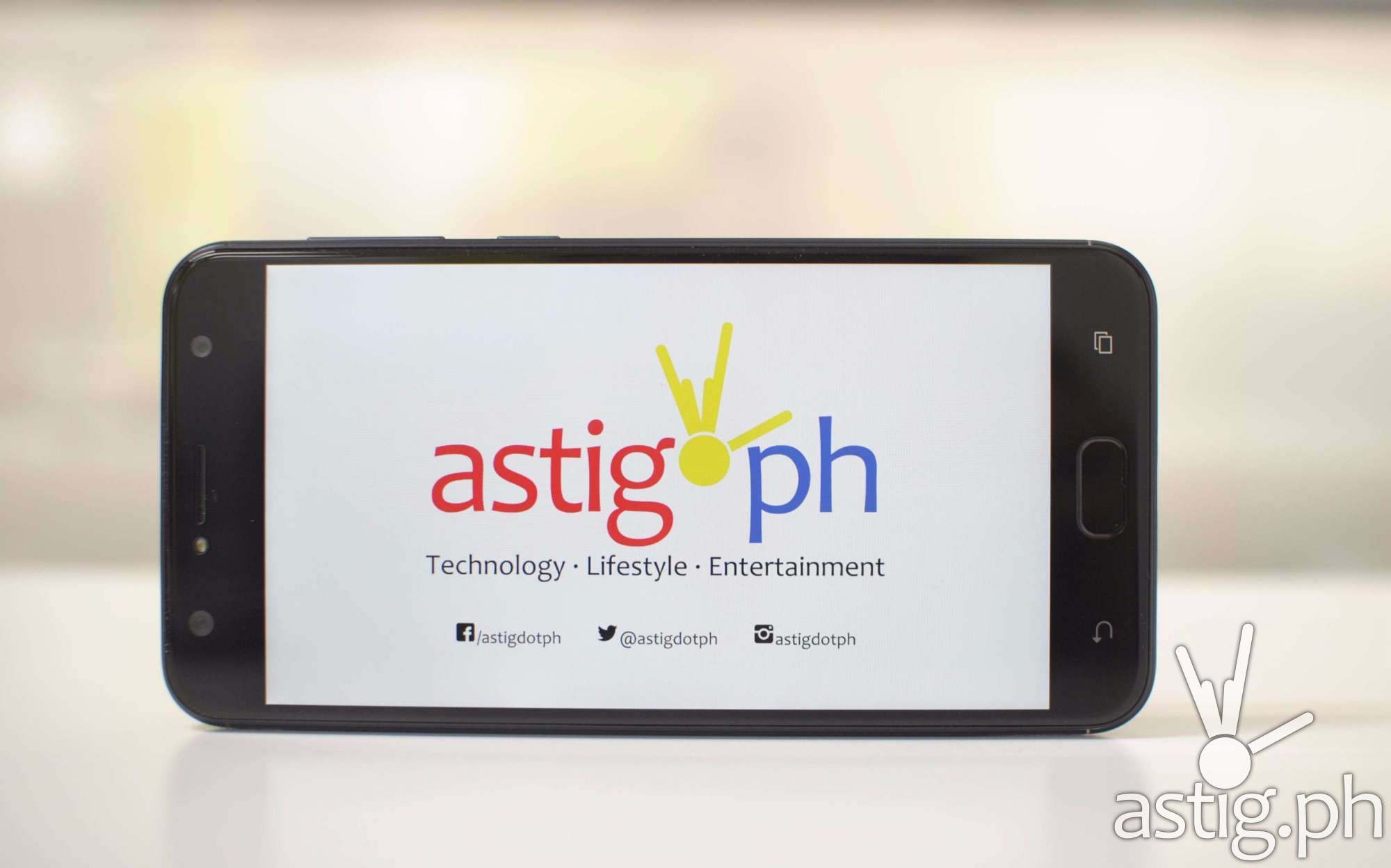 We watched a bunch of full HD Netflix shows on the Zenfone 4 Selfie without any issues. Everything was smooth, and this extends to YouTube videos as well. Downloaded videos were just as smooth, and we did encounter any playback issues using the built-in video player.
The 5.5-inch LCD screen is big, bright, and vivid. At phones with 5.5-inch screens and above should have at least a 1920×1080 pixel panel at a minimum. In addition, a full HD AMOLED screen would have been ideal, though most users would not be able to tell the difference.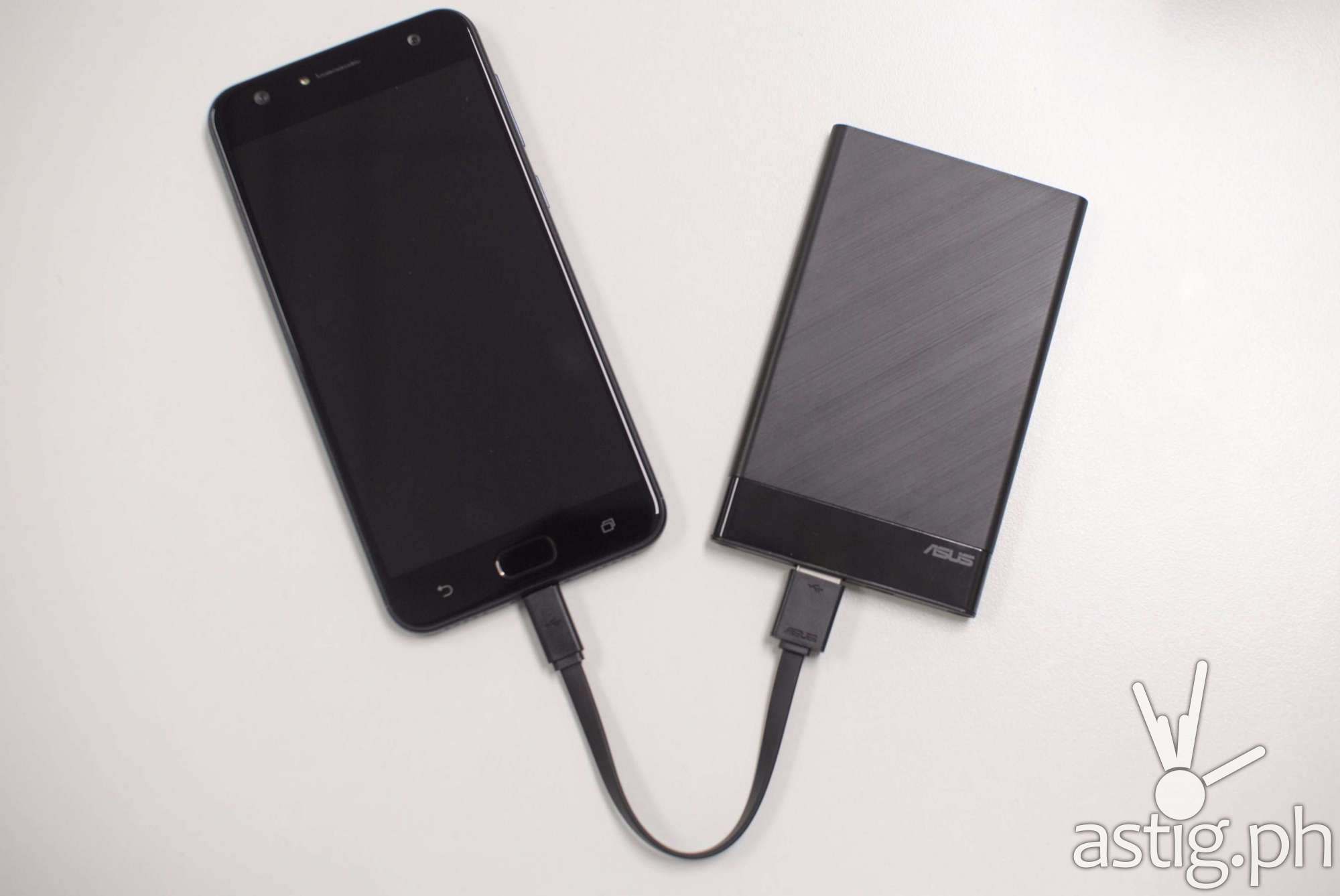 The long battery life also helps us to watch more shows without charging. We had an ASUS Zenpower Slim with us just in case, but we never really had much use for it.
Score: 4/5 (-1 for not having a full HD screen)
Communications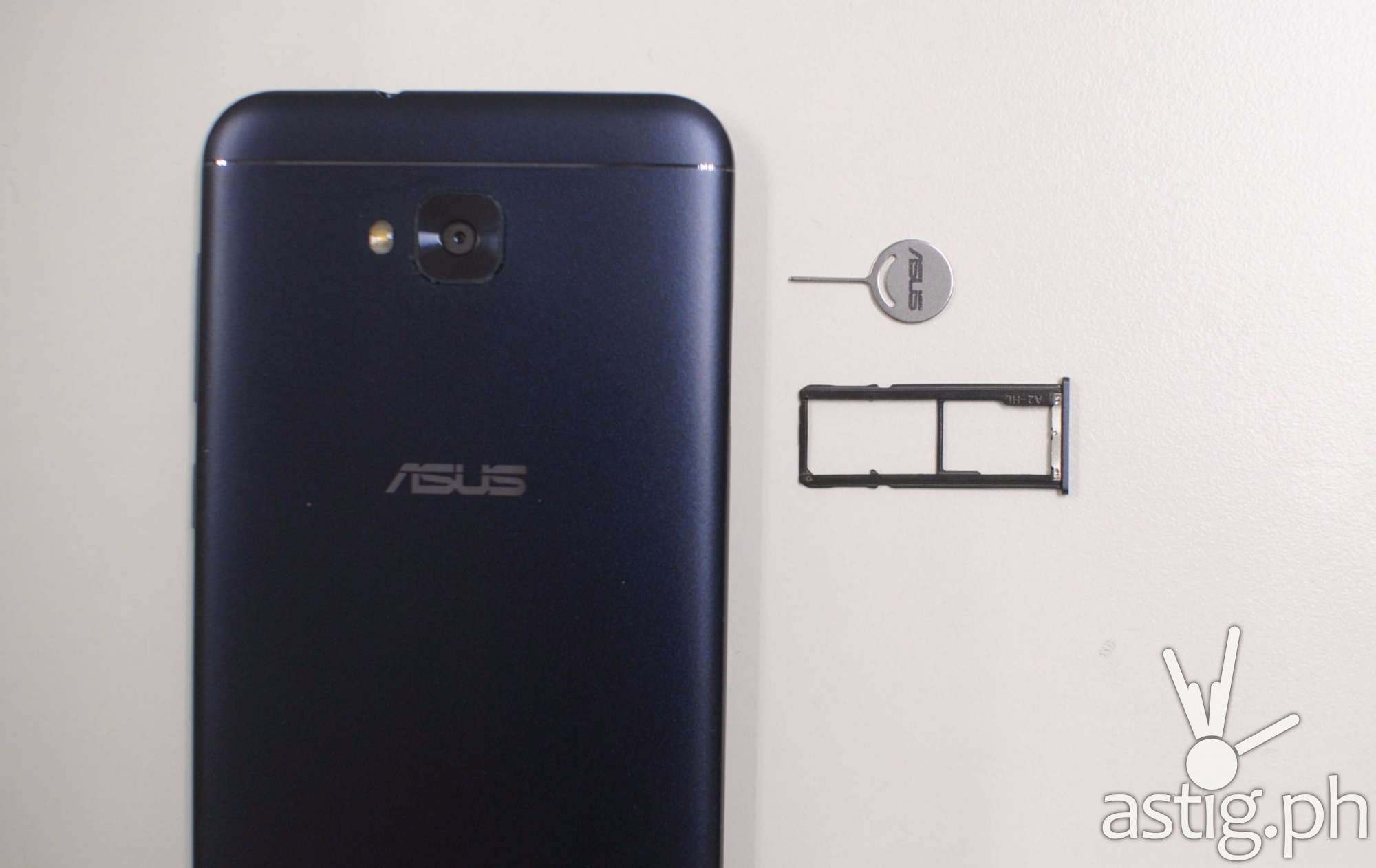 We mentioned earlier that the UI was a bit sluggish, and this carried over to our text, voice, and video experience.
The Zenfone 4 Selfie uses Google Messenger as its default text messaging application, but uses the ZenUI dialer for making calls. During the time we were using it as our daily driver, there were at least two instances where our call did not connect or ended abruptly.
We did not encounter any issues using mixed-media messaging apps like WhatsApp, Facebook Messenger, and Discord.
Mobile data was smooth and fast, and we were able to lock onto a stable connection most of the time.
Transportation software like Uber, Waze, and Google Maps was fluid, but there were several instances wherein we had to re-calibrate the gyroscope in order to get the correct location.
There were also several instances where the Uber driver arrived at the wrong location, but this could be due to software compatibility limitations.
Score: 4/5 (-1 for sluggish UI and inaccurate GPS)
Verdict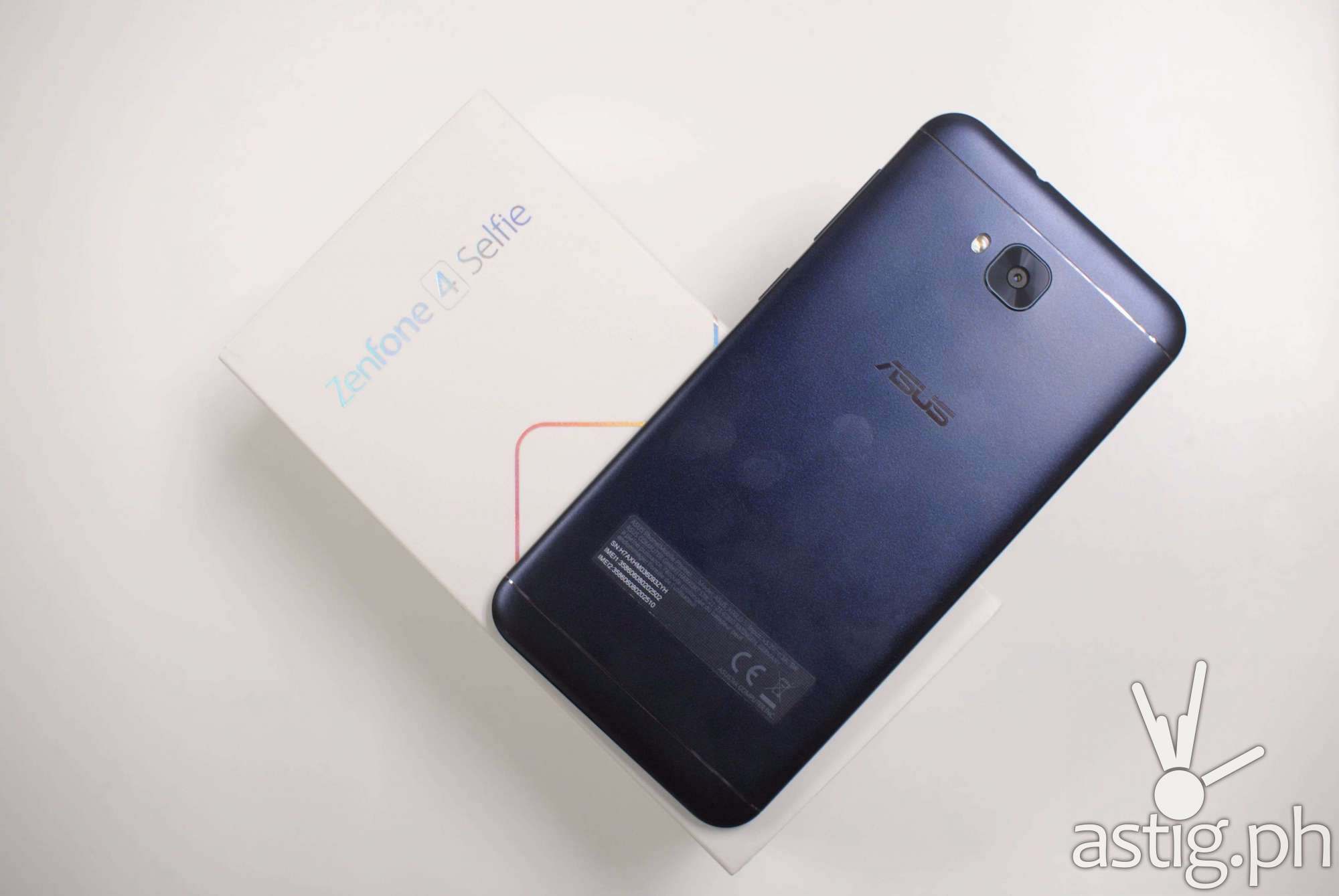 The Zenfone 4 Selfie is a decent entry-level smartphone that tries to appeal to the selfie market but falls short due to lackluster camera hardware.
Battery life is excellent – coupled with dual SIM support, the Zenfone 4 Selfie would be a great gift for light to moderate smartphone users.
Priced at P13,995, it is a cost-effective way to "test the waters" before moving to a more powerful device like, say, the Zenfone 4 Selfie Pro.
For power users, it can serve as a good backup that can be used to call, text, Uber, and tether while a more powerful device does all the heavy lifting.
Overall score: 3.6/5 (72%)
ASUS Zenfone 4 Selfie (ZD553KL) technical specifications
SIM: Dual SIM (Nano-SIM, dual stand-by)
Display: 5.5″ IPS LCD, 720 x 1280 pixels
OS: Android 7.0 (Nougat)
Chipset: Qualcomm MSM8937 Snapdragon 430
CPU: Octa-core 1.4 GHz Cortex-A53
GPU: Adreno 505
Memory: 4 GB RAM
Storage: 64GB ROM
Expansion: microSD, up to 256 GB (dedicated slot)
Primary Camera: Primary 16 MP, autofocus, dual-LED (dual tone) flash
Secondary Camera: Dual 20 MP + 8 MP, LED flash
Battery: 3000 mAh non-removable
Connectivity and features: fingerprint sensor, 3.5mm jack, microUSB 2.0
ASUS Zenfone 4 Selfie Pro (ZD553KL) technical specifications
SIM: Dual SIM (Nano-SIM, dual stand-by)
Display: 5.5″ IPS LCD, 1920 x 1280 pixels
OS: Android 7.0 (Nougat)
Chipset: Qualcomm MSM8953 Snapdragon 625
CPU: Octa-core 2.0 GHz Cortex-A53
GPU: Adreno 506
Memory: 4 GB RAM
Storage: 64GB ROM
Expansion: microSD, up to 256 GB (dedicated slot)
Primary Camera: Primary 16 MP, autofocus, dual-LED (dual tone) flash
Secondary Camera: Dual 24 MP + 5 MP, LED flash
Battery: 3000 mAh non-removable
Connectivity and features: fingerprint sensor, 3.5mm jack, microUSB 2.0
ASUS Zenfone 4 Selfie sample photos (unedited)
Click to enlarge