A double-bill grand finale that also brings a triple treat of classical element: This is how Ballet Manila intends to conclude its most unforgettable 2th performance season. A presscon was held at the Star Hall of Star City for media for a meet and greet and to able to get a glimpse of some of the highlights of the show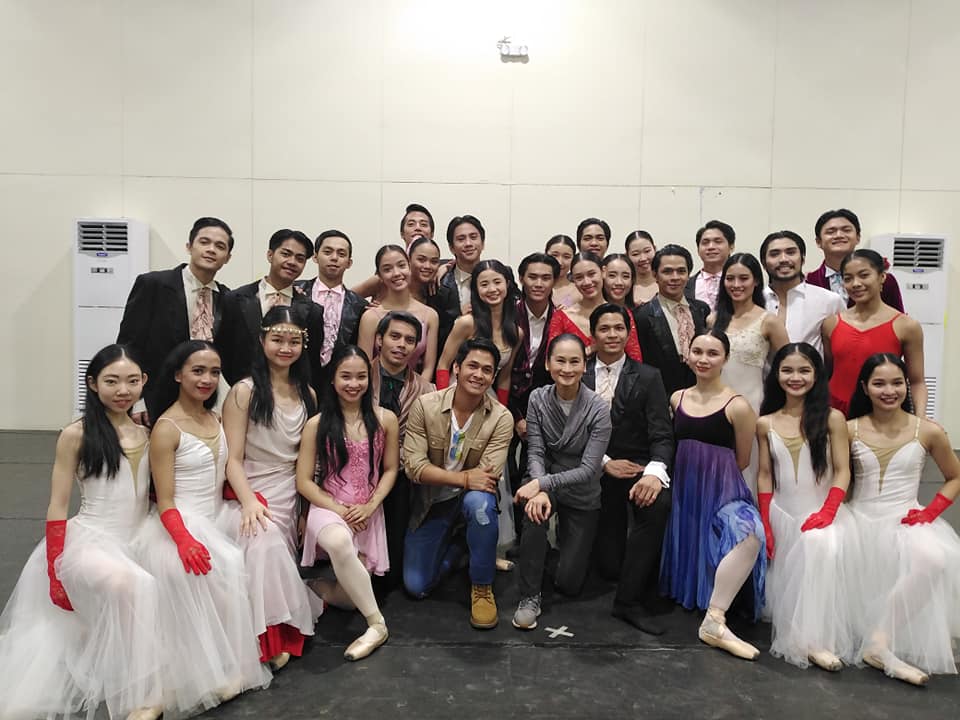 Following Sleeping Beauty which was filled with enchantment and romance, Ballet Manila will go on a different route as it takes on a production about tragedy, death, and other inexorable fates of mankind with its latest production Carmina Burana and La Traviata.  This rare and powerful performance will combine classical ballet and music, and opera for a one-of-a-kind spectacular production scheduled on March 7, 2020. 6:00 pm and March 8. 2020, 3:00 pm. at the Samsung Hall. SM Aura Premier. Taguig
Carmina Burana is a scenic cantata based on a series of 13th-century songs, while La Traviata is an Italian opera that tells the ill-fated story of a beautiful young courtesan wasting away from tuberculosis and her relationship with a young bourgeois from a provincial family. These timeless works of art will be seen in new light with Ballet Manila's sophisticated dancing and creativity.
Rudy de Dios,a former principal dancer of Ballet Manila, created a choreography based on the music of Carmina Burana, including the famed "0 Fortuna." On the other hand. Ballet Manila CEO and artistic director Lisa Macuja Elizalde brought the story of Violette and Alfredo to life once again by choreographing La Traviata.
Leading the ensemble of Carmina Burana are Romeo Peralta as Solom. Gerardo Francisco as Spreo. Joan Sia as Agape, and John Ralp Balagot as Atheos. On the other hand La Traviata will come to life with Nicole Barroso as Violetta, Mark Sumaylo as Alfredo, and John Ralp Balagot as Giorgio Germon, and Joshua Enciso as Baron.
Ballet Manila's Carmina Burana and La Traviata is truly something to look forward to because, aside from great display of artistry, this spectacle will mark the end of a challenging yet fulfilling season filled with a lot of ups and downs for Ballet Manila.
For tickets to Ballet Manila's Carmina Burana and La Traviata. Call SM Tickets at (02) 8470 2222 or log on to www.smtickets.com