MANILA, Philippines – The 2015 Asia Pacific Economic Cooperation hosted by the Philippines highlighted the discussions of the 21 member  countries to better integrate economies and inclusive growth in the Asia-Pacific region and worldwide.
But aside from these serious talks that will benefit the country's economy, people were also thrilled to see the APEC leaders walk around wearing the Philippine national costume – barong for men and baro't saya for women.
This year, the Philippines prepared for the economic leaders barongs, fashioned from pineapple fiber, made by renowned Filipino designer Paul Cabral.
Who do you think nailed it?
US President Barack Obama went with an open neck barong while Canadian Prime Minister Justin Trudeau chose to go button it all the way up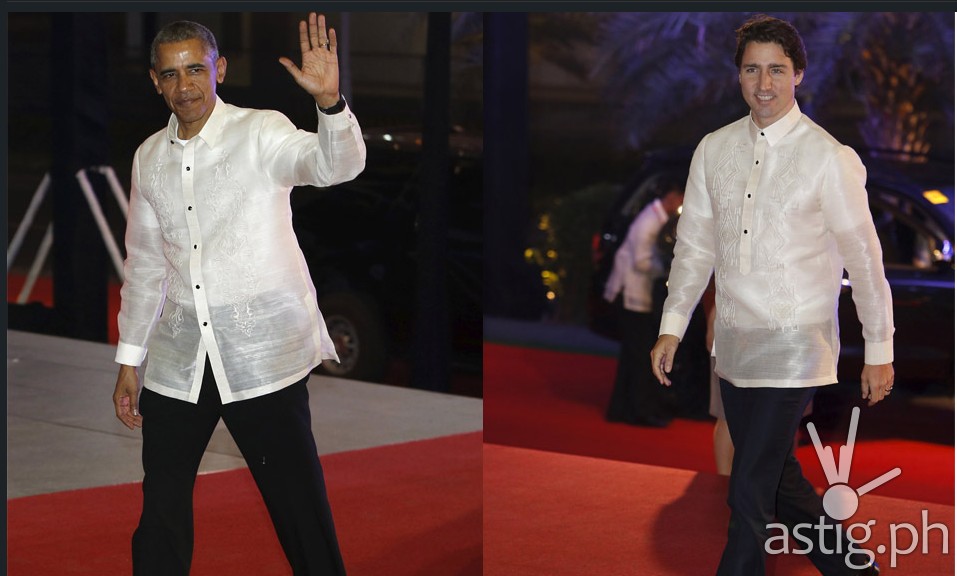 Mexican President Enrique Peña Nieto looks dapper in a barong, while South Korean President Park Geun-hye stuns in style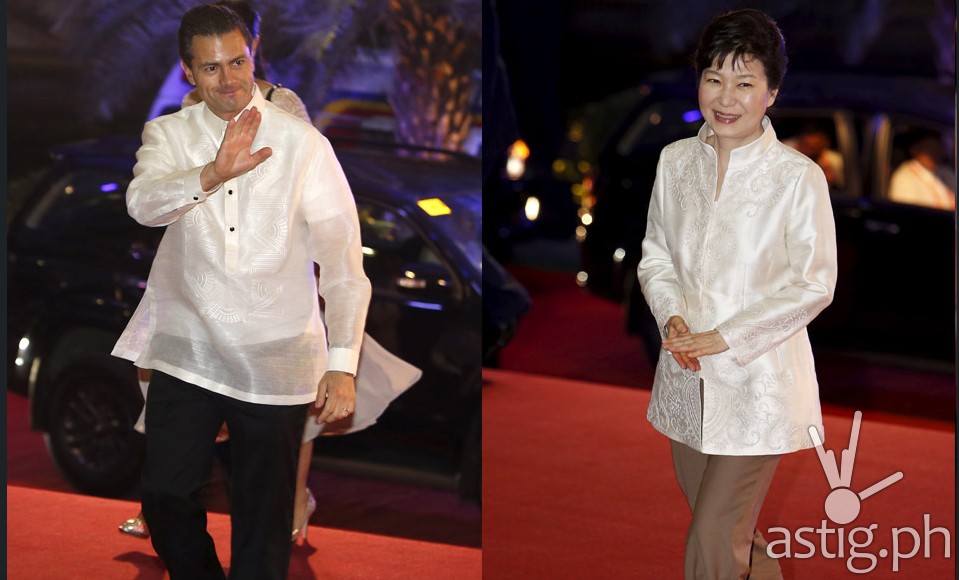 Chinese President Xi Jinping waves at the crowd Russian Prime Minister Dmitry Medvedev charms with a wink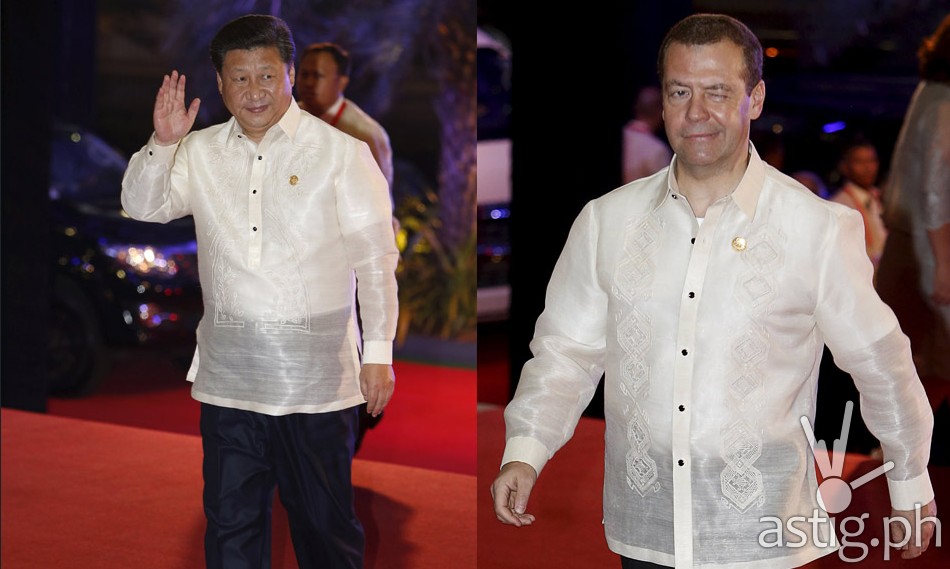 Couples in barong and baro't saya: Vietnamese President Truong Tan Sang and his wife Mai Thi Hanh wave at the crowd, while Thai Prime Minister Prayut Chan-ocha and his wife Naraporn walks hand-in-in-hand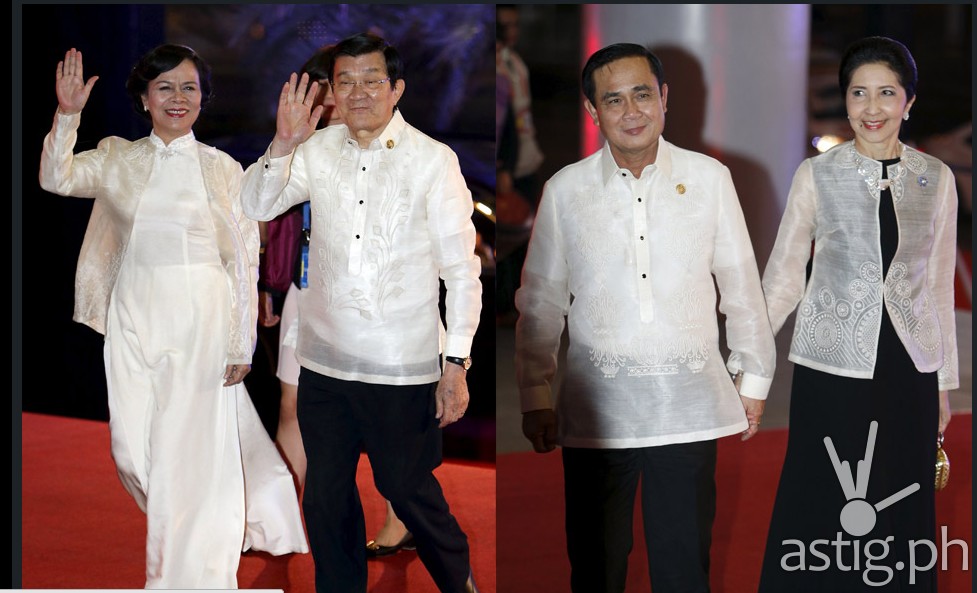 Chief Executive of Hong Kong Leung Chun-ying and his wife Regina Tong Ching-yi and Colombian President Juan Manuel Santos and his wife Maria Clemencia Rodriguez Munera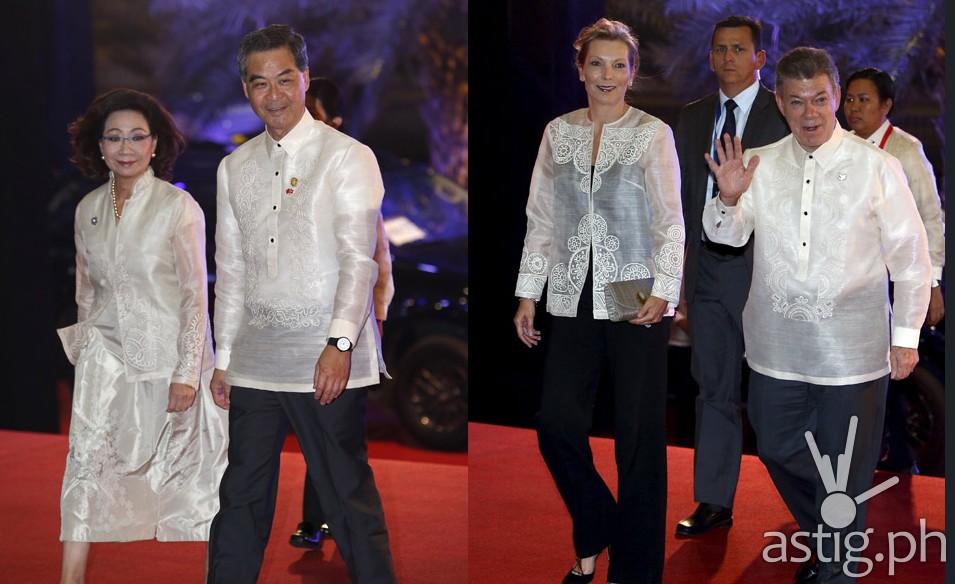 New Zealand Prime Minister John Key looks dashing, while a smiling Chilean President Michelle Bachelet waves at the crowd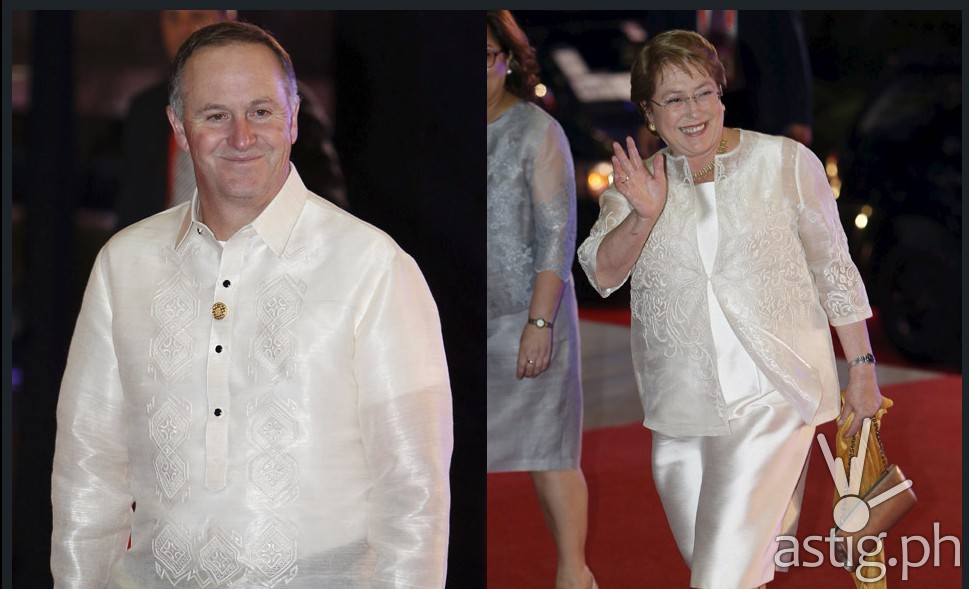 APEC leaders strike a pose for a better world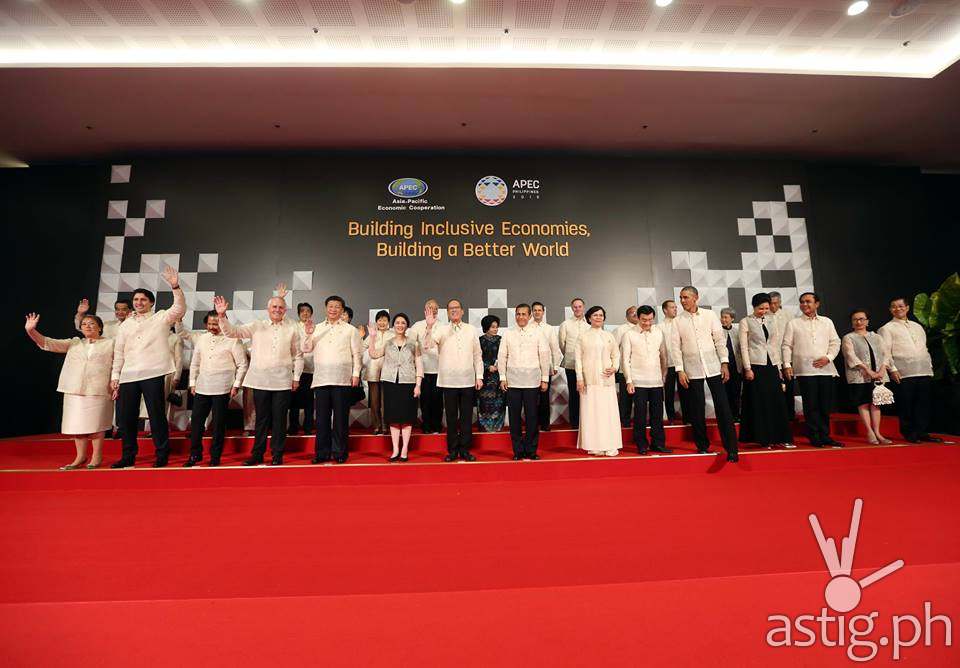 While waiting for the others to arrive, the leaders had a chance to enjoy cocktails and briefly chat each other.
After greeting the leaders and posing for photos with each of them, Aquino and his sister led them for the group photo before heading to the garden-themed dining hall set up by industrial designer Kenneth Cobonpue, the dinner's creative director . Chinese President Xi Jinping and United States President Barack Obama were seen exchanging pleasantries, despite Chinese foreign ministry spokesman Hong Lei saying earlier that the United States should keep out of the South China Sea dispute.
Dinner was served by chefs Margarita Fores and Glenda Barretto, who prepared ensalada tagala, duck estofado, smoked kesong puti, and red egg flan with ramburan vinaigrette for the leaders' first course. The dinner guests were entertained by Filipino talents such as Charice, Jessica Sanchez, and El Gamma Penumbra.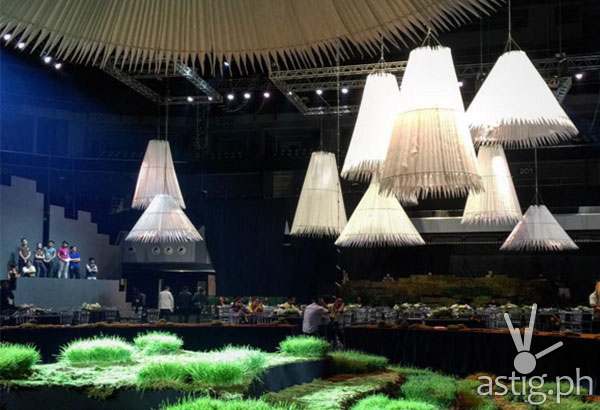 Photos by: Reuters