The very busy and in demand Kapamilya singer-actress popstar Sarah Geronimo has been blessed with another endorsement project under her name. This time she was recently launched as the new face of HBC's (Hortaleza Beauty Center) beauty products maker of the very affordable San San Cosmetics.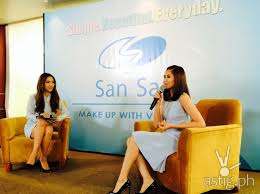 "We listen to our consumers and they prefer Sarah when it comes to simplicity. She possessed the qualities we were looking for someone who is simple yet beautiful inside and out." shares HBC's Miss Allue Hortaleza-Ang who oversees and has been involved with research and development of their family business would you believe since the young age of five?!
When asked how she felt upon being chosen as San San's newest face? "I felt a new sense of self esteem," Sarah humbly stated to a roomful of media and press people. "With that I am very thankful!"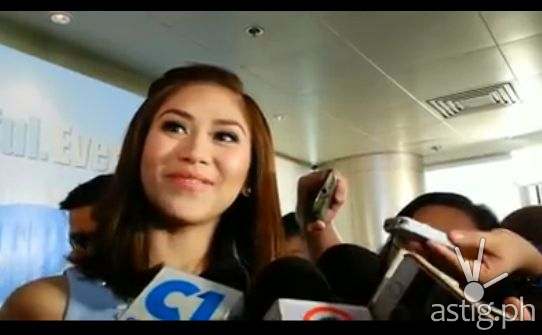 "I'm so happy to be part of the San San Cosmetics family because I share the same advocacy with them to encourage young women to love their natural beautiful self. It's beautiful to be simple," she enthuses.
As its latest celebrity endorser Sarah also says she prefers to highlight her features by maintain a casual, yet fresh look which she says is one of her ways to remain true to herself.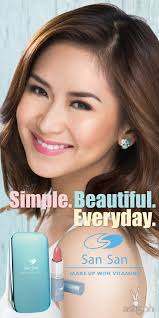 "On cam, I'm always glammed up. So when I'm on break from work, I go for an all-natural simple look because that's who I really am. When you're true to yourself, you become more confident and that confidence makes you beautiful," Sarah adds.
During the press launch, she opted using San San's 2-way cake, pressed powder and lip gloss. Take it from me, Sarah was really super blooming especially when you see her upclose! She already has this natural beauty outside and cosmetics help enhance her beauty more.
And speaking of blooming, she and beau Matteo Guicidelli were both busy last Valentine's Day so their celebration will be a post one.
She will be busier soon as Sarah confirmed that her latest movie project with Piolo Pascual got the green light. Abangan!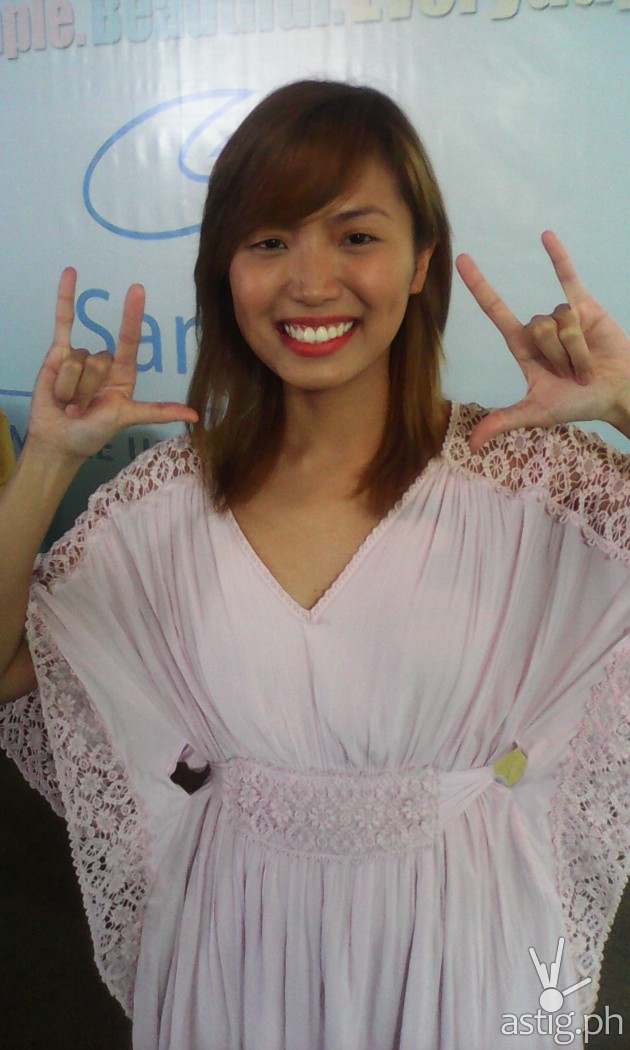 Expect HBC outlet and beauty tours from Sarah these coming weeks, according to Ms. Allue who's excited to bring Sarah closer to the masses and her loyal admirers and supporters.
Now we know the secret of Sarah's beauty inside and out. She advices women to embrace their natural beauty by being simple. Nothing more. Nothing less.
Thank you HBC's San San Cosmetics for giving our Disney Princess Sarah Geronimo  a healthy, simple, beautiful look every day.
You can avail of San San Cosmetics (with 200 beauty products to choose from)  in all HBC outlets alongside Mercury Drugstores and selected malls nationwide that has the HBC boutiques.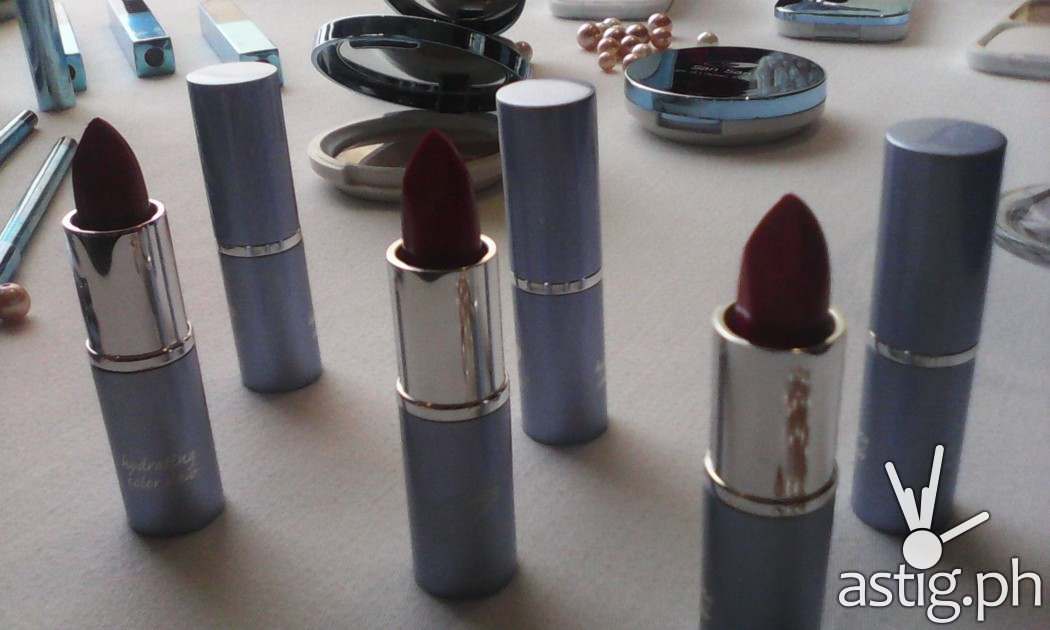 For more details and promos from HBC and San San Cosmetics, Like their Facebook page: www.facebook.com/myHBC and follow them on Twitter @tweet_hbc