Day job, blog events, celebrations, meetings – it's important to organize my schedule to make ends meet. As for this, a planner is the most important of all to keep track on my schedule and on the tasks that I needed to finish on a certain event.
Perhaps the only disadvantage of having a planner is the fact that it's bulky and there are instances that I keep on forgetting on my scheduled events. For this, the only handy solution is the Beep mobile app.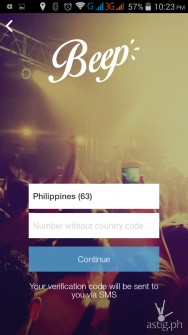 About Beep
The Beep mobile app is one of the promising mobile applications that can help the user can schedule events, invite people and chat with friends. It can be used on all events – birthdays, events, celebrations and many more! Here's a rundown on the beep app itself.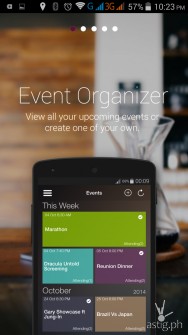 Beep has a Windows interface design that looks sleek and modern. Menu can be seen on the left side of the app, where the past and present events, preferences and the discover section can be seen.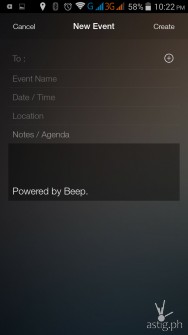 Making new events is easy by including details in the scheduled event, with location detection that is included using Foursquare access. Invitations can also be send immediately to the invited guests using the Beep app and by SMS for free.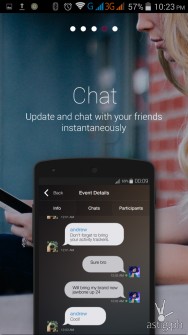 Beep users can also use the application for chatting with friends. Group chats can also be created for different events.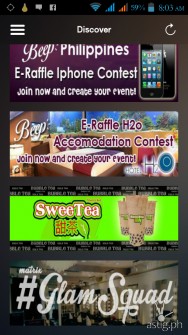 One exclusive feature is the "Discover" section, where users can find exclusive deals to Beep's partner establishments.
Beep is indeed helpful in organizing events, share invites, discover awesome deals and chat with friends. It's on a beta run right now so expect amazing changes in the Mobile app. The Beep mobile app is available on IOS and Android, so download now!
Beep – Your personal event organizer
https://justbeep.me/
Beep on Android: https://play.google.com/store/apps/details?id=media.aardvark.beep
Beep on IOS: https://itunes.apple.com/us/app/beep-personal-event-organizer/id920791916?mt=8
Beep Philippines on Facebook:
https://www.facebook.com/justbeepme.ph
https://www.facebook.com/justbeepme
Beep on Twitter: https://twitter.com/Just_Beep_Me