It's less than a week before the anticipated One Fighting Championship: Valor of Champions showdown at the MOA Arena. Their previous major match event was last held in December 2014 featuring our kababayan's Brandon Vera and Anna Julaton winning their divisions.
Now comes another main event happening April 24th featuring undefeated welterweight champion and grappler Ben Askren from Hartland, Wisconsin, US to battle head to head with top contender and striker, 35 year old Luis Santos of Para, Brazil.
We recently sat down with Ben over sandwich with coffee in a pretty cozy tea and coffee joint and here's what transpired in that rare moment:
MM: Hi Ben…welcome to Manila! Is this your first time here?
Ben Askren: No, I was in Manila last year for a similar press activity.
MM: So what are your expectations this coming April 24 match?
BA: I am excited for the fight. I don't think Santos is ready for me, so you know. I try to train all year round. Excited to get back in the cage!
(Ben's last match was in August 2014 against Nobutatsu Suzuki who he TKO'd in the first round due to strikes during the One FC: Reign of Champions event.)
MM: Was that a "threat" when you said that you're not going to allow Santos to have your belt?
BA: No, its a fact! Yeah!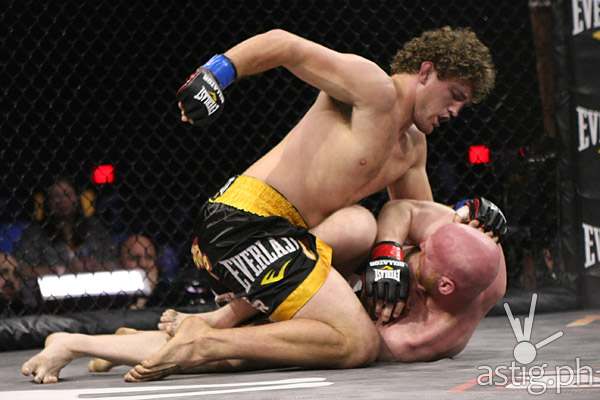 MM: Back in 2008 when you were at the Beijing Olympics you mentioned in an interview that you sucked during your wrestling match…
BA: Uhm yeah I didn't get a medal and that was my goal. I didn't get it so I was actually disappointed with the outcome.
MM: And then a year later in 2009 you turned PRO. What was the feeling of winning your first MMA fight?
BA: Yeah it was good! I made the transition quickly to MMA and It was nice having success quickly. I was always ready for MMA.
MM: No game losses. Wow! How do you mentally prepare?
BA: I'm excited for every fight and every fight is important. I don't think about winning streak.
MM: Do you get to watch some videos or tapes of your opponent?
BA: I watch some tapes but I don't get too caught up watching my opponent. I watch them but I'm not too worried about them.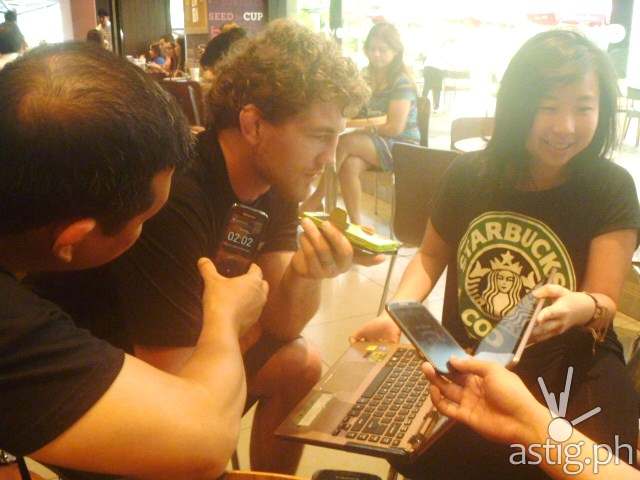 MM: When you don't have any matches, how do you spend free time?
BA: Well I train full time. I train 6 days a week. Usually I'm always in the gym and get busy with it.
MM: Oh my you're tireless! And how is your Askren Wrestling Academy doing? The one you're managing with younger brother Max?
BA: It's going very well right now we have a lot of helpng. We aid a lot of kids get better and everything's growing. We have two locations (Hartland, WI and Mequon, WI) Eventually there's plans of expanding but right now we're happy with the two locations. We have a lot of kids and it's always full.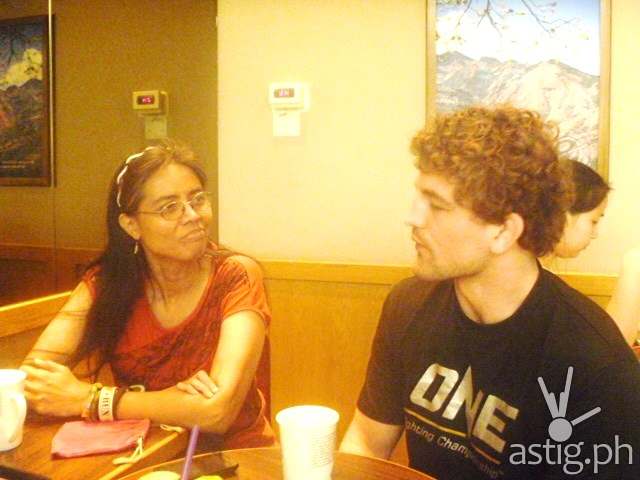 MM: Do you have any pre-match rituals on fight night?
BA: I'm not really superstitious at all..No rituals or anything. What I do on fight night? I get into the fight!
MM: Hmm, well said! But if you weren't into MMA right now, what career would you be in?
BA: I'd still be doing what I love doing.
MM: You started quite early with wrestling. Any thoughts on retiring?
BA: Retire? Probably within a couple of years. Well I'm 30. And 30 years old is too old. (laughs) Maybe a couple more years. Well I started wrestling at five but I started MMA at 24 so I wasn't super young.
(During the interview I was informed that Ben's contract until December 2015 with One Championship has been extended.)
MM: You are undefeated right now on your Welterweight category. What advice can you give to guys wanting to turn PRO in MMA?
BA: Well, MMA is not for everybody. Some people will like it. It's a dangerous sport. You have to be serious and committed to it and if you're not, you go home. i would not recommend MMA to a lot of people. WHY? 'Coz you could get hurt!
MM: Now I'm curious to find out…Have you had any major injury?
BA: I don't have. None… Never!
MM: Who are the people in sports that you idolize? :
BA: Muhammad Ali is one of the people I look up to. He's pretty influential in my thinking to life. I met him but he was very old, he has dementia.
(During his media scrum here in Manila, Ben got to visit Araneta Coliseum the venue of Muhammad Ali's world-renowned and historic "Thrilla in Manila" boxing match against Joe Frazier in 1975.}
MM: Any low point in your career?
BA: Ahh no. I've just been lucky enough not to have too many.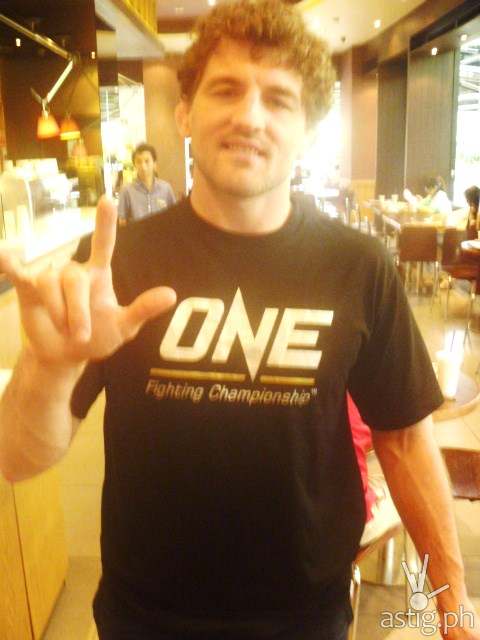 MM: You said you're retiring soon. Any person in mind you'd want to fight in the cage?
BA: I wanted to fight Johnny Hendricks. But I don't know when it's gonna happen.
MM: Message for your Filipino fans?
BA: I'm excited to fight on the 24th! I know it's always a good show here in Manila.
MM: We wish you good luck on that fight, Ben.
BA: Thank you I appreciate it!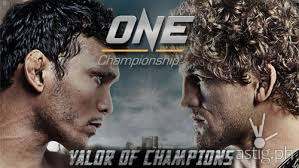 To all MMA supporters and fans, do take note of  One Championship's important and special message:
Over the past years, we have witnessed the emergence of a global duopoly of East versus West. You've got UFC in the West, One FC as the biggest in the East. If you compare, UFC has got a 90- percent market share in the States; we've got a 90-percent market share in Asia. We're filling the biggest stadiums. We've got the biggest gates, biggest attendance. We have a television reach of over one billion viewers. We've got fantastic blue-chip sponsors on board. ONE is set to continue dominating Asia.
See you all on One Championship: Valor of Champions fight night April 24!
#OneChampionship
#ValorOfChampions
#MOAManila
#OneChampionshipAsia