Due to the uprising popularity of Filipino music (OPM), The international record label Sony Music Philippines has officially welcomed its newest batch of established and upcoming homegrown music acts as part of the growing family.
Led by award-winning folk-pop act Ben&Ben, whose debut full-length album, Limasawa Street recently garnered universal acclaim and impressive streaming numbers to no surprise, Sony Music PH's current roster now includes indie pop-rock outfit the vowels they orbit, young hip-hop prodigy Alex Bruce, folk pop sensation syd hartha, and Wanderband runner-up Nathan & Mercury. As a collective, the latest lineup offers a refreshing spin to the dominant sounds of our time while maintaining a distinctly defined music brand that is at par with global standards.
Top-notch Filipino artists
Ben&Ben
One of the most streamed Filipino artists of all time, has enjoyed commercial success on radio airplays, digital streaming and album sales, merchandise and touring. With Sony Music's massive reach and impressive multimedia presence, the nine-piece powerhouse is set to build their growing international portfolio further with their brand of cross-over, world-infused folk rock that's taking the country by storm.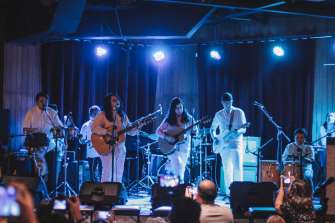 the vowels they orbit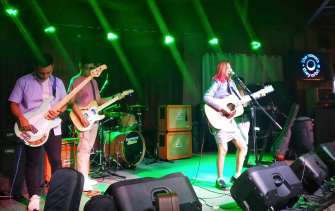 Sony PH's latest signed band the vowels they orbit peaked at #2 on Spotify Philippines Top 50 Viral Charts with their debut single "Selos." The band's maiden release talks about "one-sided jealousy," putting into light a normal situation that one goes through in a romantic relationship.
12-year-old Pinay rapper Alex Bruce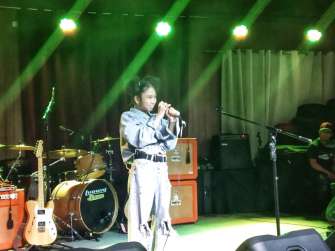 Another hard-hitting act to watch out for is 12-year-old Pinay rapper Alex Bruce, whose first single "Pull It Off" reached the top 3 of Wave 89.1 charts. One of her songs from the Wish 107.5 Bus guesting in 2018 recently hit more than a million views—a testament to her growing online portfolio.
New Artists Arise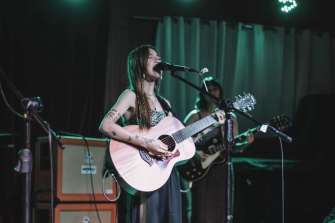 Sony Music Philippines is also looking forward to cultivating the potential of new artists such as singer-songwriter Syd Hartha, who made a bold statement via the empowering, feminist anthem "ayaw." Her first official single also topped Jam 88.3's weekly countdown for a week.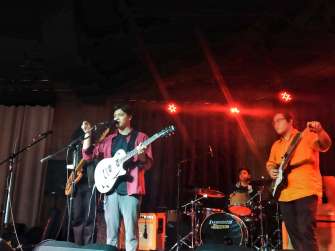 Then there's  Syd Hartha, —a soul-infused alternative outfit who opened for international music stars such as Honne, Clairo, The Kooks, and Two Door Cinema Club this year at Wanderland Music Festival 2019 and earned a nomination at the MYX Music Awards for Favorite Bandarito Performance. The group — which includes Alex Samonte, Angelo Sison, Daniel Monong and Nathan Huang — fuses elements of pop and R&B with experimentation on jazz, hip-hop, soul, and funk, making it almost impossible to box them in a single genre.