MANILA, Philippines – For the second year in a row the Philippines takes home the trophy for most fuel efficient celebrity Shell Eco-marathon Asia. Last February 27, Bianca Gonzalez competed against Fahrin Ahmad from Malaysia and Pichaya "Golf" Nitipaisalkul from Thailand on the Shell Eco-marathon track, in a battle to determine who is the most fuel efficient celebrity.
Bianca was announced the winner after she drove one lap around the SEM track using only 1.75 litres of fuel per 100kms (or 57 kms per litre). For this challenge, the celebrities drove the Shell Urban Concept Car, a fuel-economy vehicle of the future that resembles today's road cars.
In addition, all three celebrities participated in a live demonstration to bust a commonly believed fuel efficiency myth. The Shell FuelSave Fact or Fiction Report, analysed the behaviour of 7,000 drivers aged 18 to 40 from seven countries across Asia, and showed that on average nearly half (47%) believe it is more fuel efficient to avoid wind resistance by using the air conditioning rather than rolling down the windows.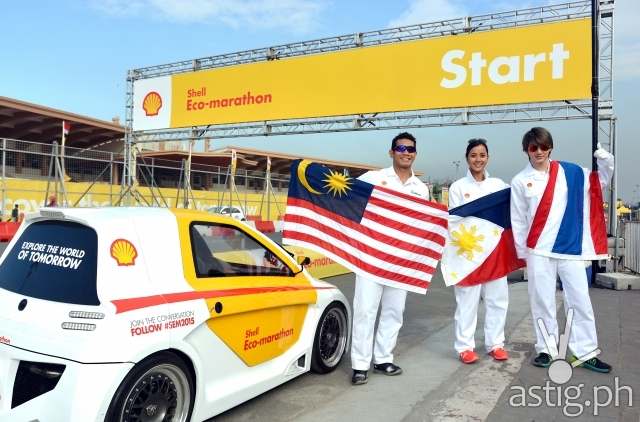 According to Mike Evans, Shell Fuels Scientist: "Air conditioning puts added strain on the engine and uses fuel to operate. That is why in general, when driving at low speeds, it is more fuel efficient to wind down the window or use the fan instead. It isn't until you reach faster speeds when wind resistance begins to impact fuel efficiency. So try to use the air conditioning sparingly when driving around town and switch it on when travelling at high speeds, such as driving on a motorway."
Bianca Gonzalez said: "I'm so excited to be the winner of the Shell FuelSave Fact or Fiction Celebrity Driving Challenge for the second year in a row! I plan on using the fuel efficiency techniques I've learned when I'm out driving in the future and passing some of this advice along to my friends and family. For example, I know that the fuel I use makes a difference to efficiency. I use Shell FuelSave because it is designed to last longer."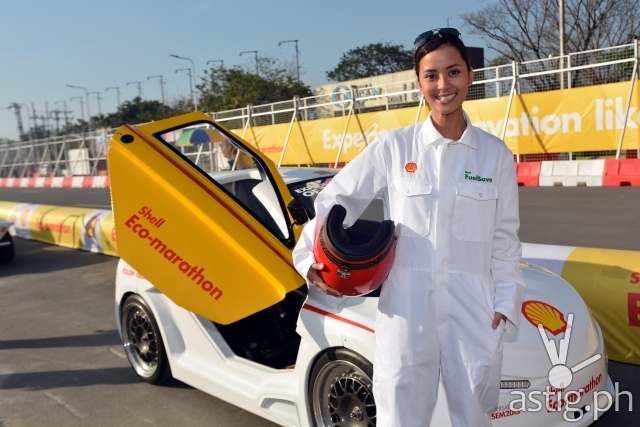 Jeff Chan, Fuels Brand Manager at Pilipinas Shell, added: "We are so pleased with today's results and proud to crown Bianca Gonzalez as the winner of the Shell FuelSave Fact or Fiction Celebrity Driving Challenge. Shell Eco-marathon was designed to engage the next generation of scientists and engineers in the future of mobility by challenging them to design, engineer and test new ways to improve fuel efficiency of vehicles. The results we have seen today are truly inspiring and we hope it encourages more people to think about innovative ways to meet future energy needs. The support of Bianca has helped show all Filipino drivers how easy it can be to become more fuel efficient today."
Now in its sixth year in Asia, Shell Eco-marathon is the world's biggest fuel efficiency competition and one of the most innovative student competitions. Held annually, the platform aims to challenge the region's aspiring young engineers to design, build and test ultra-energy efficient vehicles to help further discussions around the future of mobility.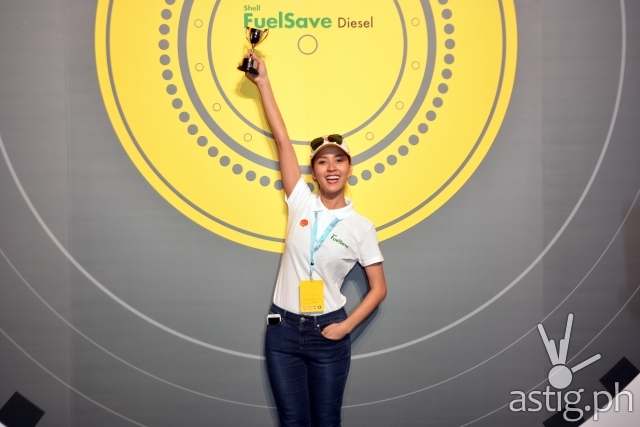 The competition, which is taking place for the second time in Manila from 26 February and 1 March 2015, will see 127 teams from 17 countries across Asia, the Middle East, and Australia compete on the track until 1 March, when the final results will be announced.