It is not everyday Philippine theater comes up and produces a massive musical production based on a Filipino and Chinese storyline.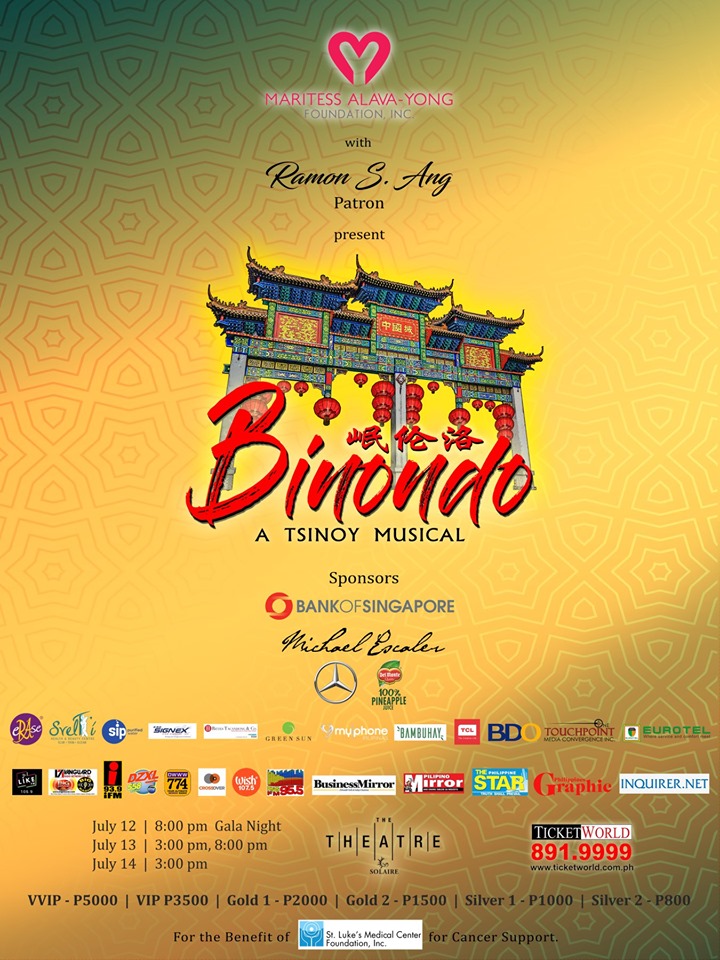 So much so when Binondo: A Tsinoy Musical was staged last year based on the original story by producer Ms. Rebecca Chuaunsu, playwrights headed by Ricky Lee, Gershom Chua and Eljay Deldoc with music by Von de Guzman, the expensive production made a great impression that it was re-staged last July 12-14th for only four shows the very least at The Theater Solaire.
We are grateful having been invited to its press preview and TDR technical dress rehearsal a day before D-day.
'BINONDO: a Tsinoy Musical' tells the story of how LILY, a Filipina night club singer in pre-Martial Law Manila, and AH TIONG, a mainland Chinese scholar returning to Cultural Revolution-era Beijing, embark on a journey of great love and heartbreak that begins one fated, moon-lit night during the Mid-Autumn Festival of 1972 in the heart of Manila's Chinatown.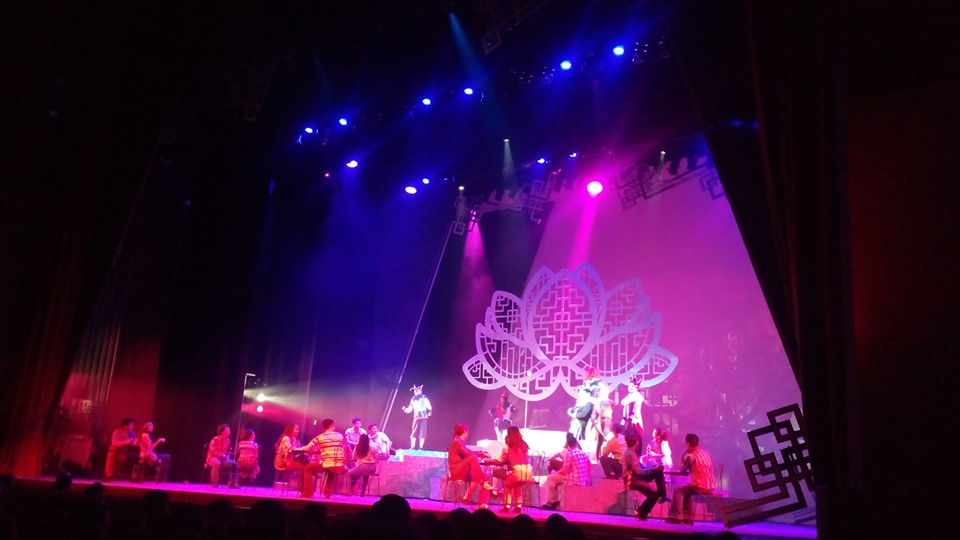 Lily, a hopeless romantic, finally finds her unlikely great love in Ah Tiong, a cynic about destiny, during this night of one of the fullest moons ever recorded and on the birthdate of Ge Lao, the Old Man Under the Moon or the Chinese Deity of Love. Vying for Lily's heart as well is Carlos, a local Chinese childhood friend of hers who is finally pushed to confront his feelings for her with the arrival of this stranger set on stealing her heart. A triangle centered on different ways of loving and receiving love forms the crux of this story.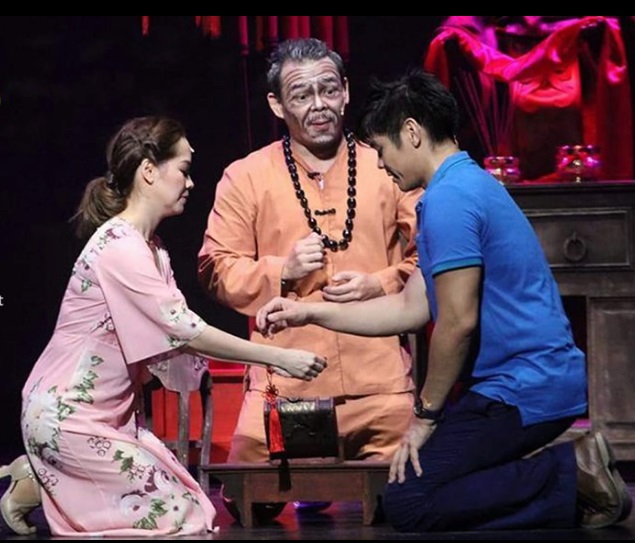 It was great that the lead cast were still intact in the likes of Shiela Valderrama-Martinez, Arman Ferrer, with Noel Rayos as Lily, Ah Tiong, and Carlos. Returning also are Mariella Munji-Laurel (Jasmine), Jim Pebangco, Lorenz Martinez, Khalil Kaimo, Rhapsody Li, Ellrica Laguardia (Koro), Ima Castro (Mrs. Dela Rosa), Ashley Mickaela Factor (Rubi), Dondi Ong (Mr. Chua), Kay Balajadia (Mrs. Chua), Jennifer dela Cruz (Lourdes), Elizabeth Chua (Mrs. Zhang), Russell Magno (Mr. Zhang), Jonel Mojica (Ge Lao), and Philip Deles (Swing).
Froilan Dabalus, Christaliza Dabalus (Principal Dancers)
We missed the brilliance and presence of David Ezra, Carla Guevara-Laforteza, Floyd Tena and Tuesday Vargas who were part of the original cast line up due to previous commitments.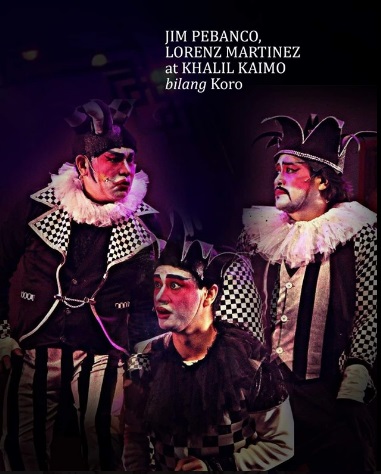 Completing the dynamic ensemble are: Cheeno Uy Macaraig, Carlos Deriada, Jr., Daniel Joseph Cruz, Dusty Suarez, Patrick Paul Clark, Randy Rey, Rence Aviles, Romcel Brinquiz, Roy Iringan, Ryan Caraan, VJ Cortel, Xander Pineda, Janine Tolentino, Julia Chua, Precious Sementilla, Divine Dacles, Ricmar Policarpio, Joshua Orbasido, Katlyn Kate Jacob, Cheska Quimno, Jay R Aguvida Calumpiano and Douglas Nierras Powerdance.
I am also happy and proud of my theater and production friends in this musical. Super CONGRATS to you all!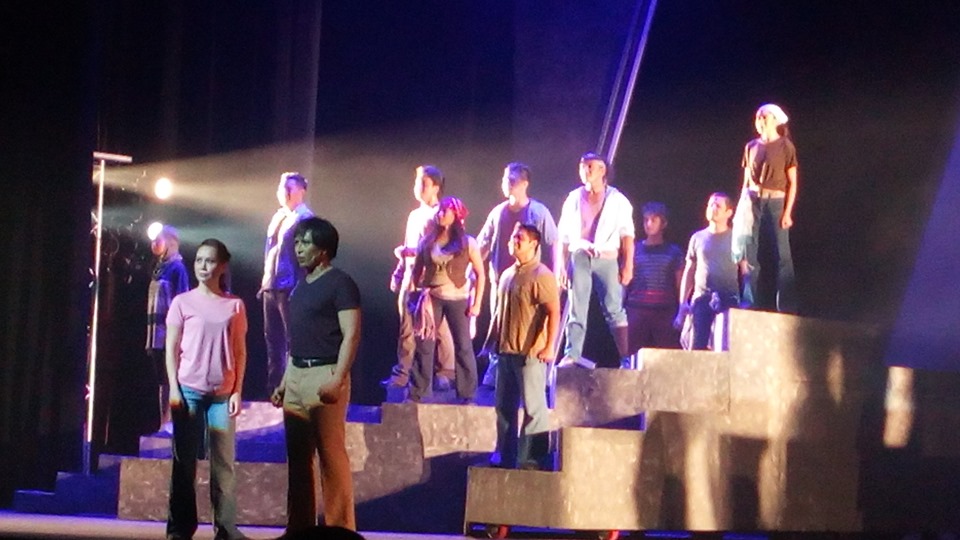 The music composed in this award-winning musical by Von de Guzman is not a walk in the park thing and in my own opinion as complicated and challenging like the award winning works of Vincent de Jesus, Ejay Yatco and Joed Balsamo. It is a huge advantage when actors are properly casted not just to dance and act but to sing outstandingly well to be able to hurdle such demands in these songs. Bravo everybody in the cast including the ensemble!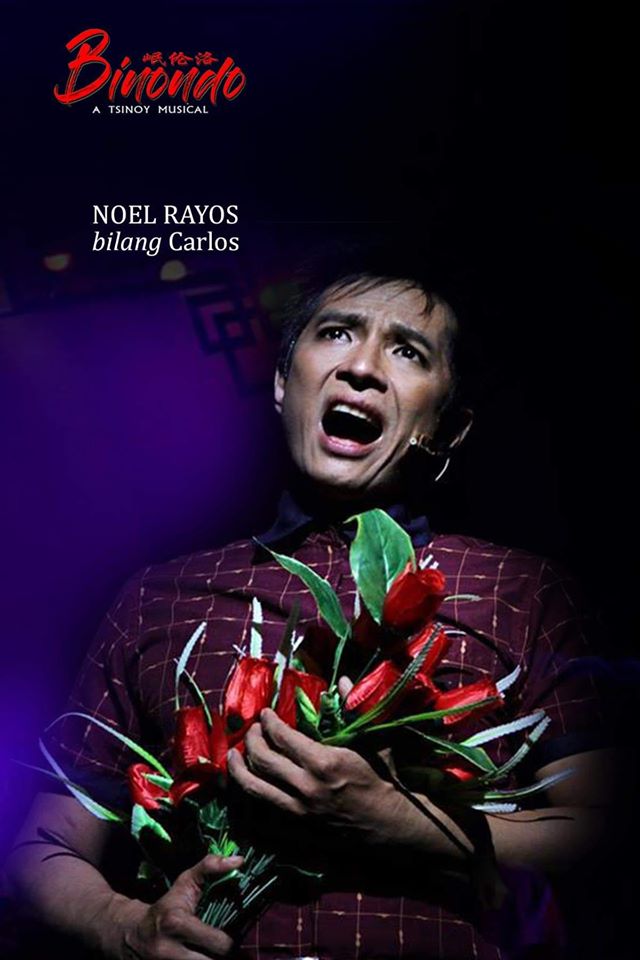 Ms. Shiela who's celebrating her 25th year in the industry, and oh my I did not have an idea she's already that long in the business does it so well as Lily and acting plus singing into her character is like secondary nature to her with such poise and grace and clarity on all her song renditions especially that very sad scene towards the end. While boy-next-door charming Arman who's back and more lean as Ah Tiong delivered his role admirably well like always! He and Ms Shiela made a very lovely pair in all their scenes throughout the production and were very professional on their romantic moments.
I am a forever fan of Noel aka thirdwheeling Carlos. The very seasoned actor is consistent and sets the bar so high for himself that everytime he steps on that stage, you will get your ticket's worth of a brilliant performance plus even more! Cheers!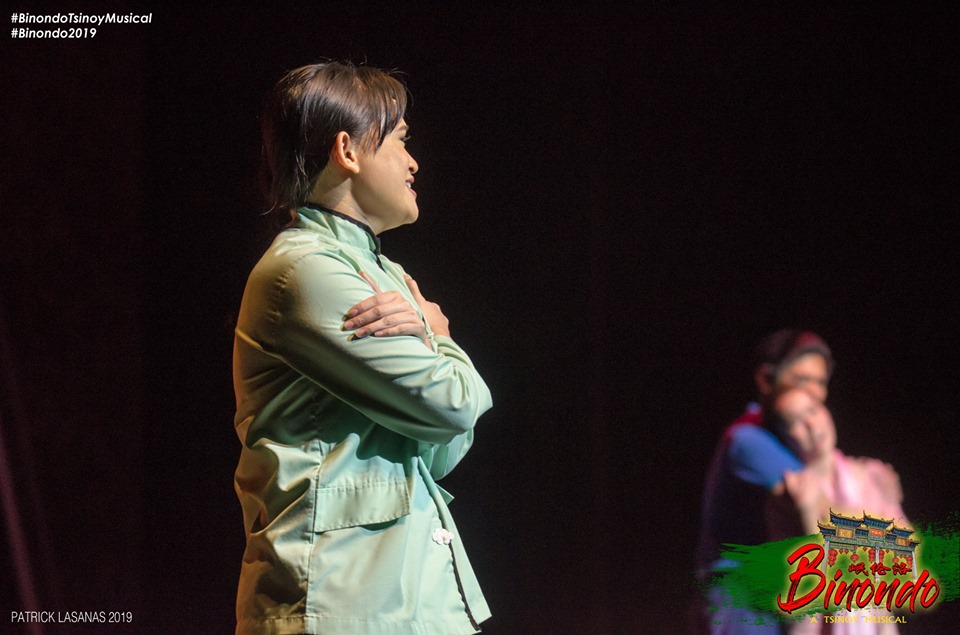 Above Photo Credit:  Patrick Lasanas
Making her presence so strongly felt is Mariella who reprises her role as Chinese lover Jasmine. Having theater actors as parents is a tall order but Mariella did not disappoint just like in the previous run as the pre-arranged wife to Ah Tiong. Her songs are likewise challenging and were delivered with conviction. I personally enjoy watching her sing and then act.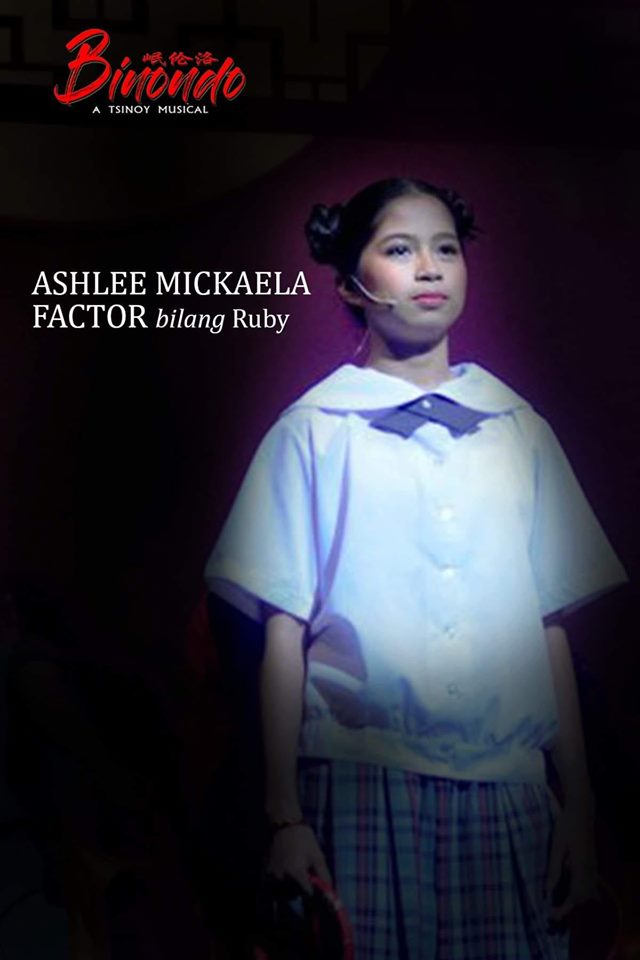 When I saw Ashlee as love child Ruby perform in last year's first staging, I told this young girl herself that she has the potential of making it big in theater. A lot of young talents like her needs proper guidance and training to further hone their God-given gifts of sing-dance-act. I am glad she came back and once again did not also disappoint. Keep it up!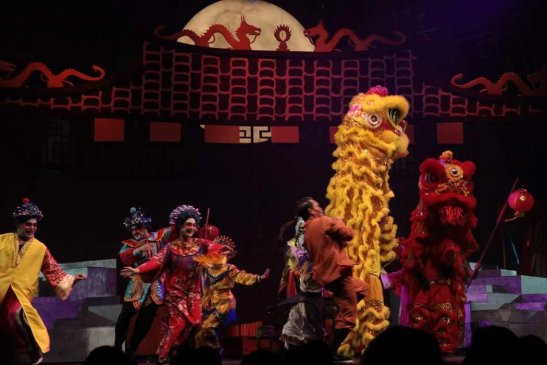 Above Photo Credit:  David Fabros
Whoever is in charge and designed the colorful traditional Chinese wardrobes I will give one great big HUG of appreciation since Chinese costumes are not easy to make. Their materials and the intricate embroideries and symbolisms in each character demands dedication and utmost artistry. Well done & Kudos!
Some minor technical human error in a production are inevitable especially during TDRs. But once the execution and mixing of the sound, music, and lighting are perfected, the production becomes so enjoyable to watch and feel.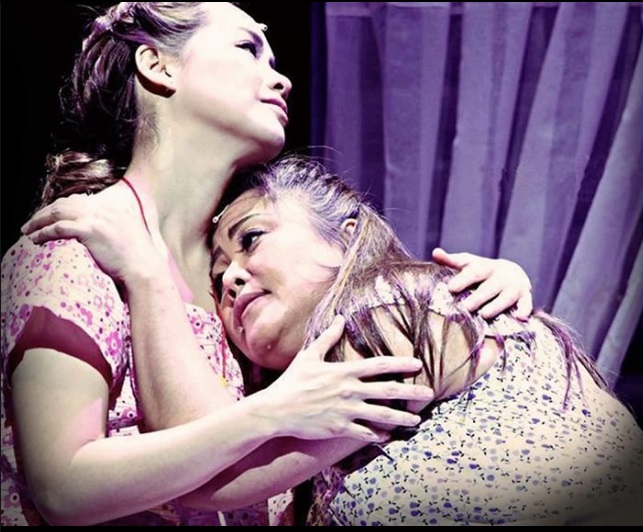 I should also give due proper credit to international star Ms Ima who never fails to amaze me with her stellar performances on or off stage. She delivered one of the most difficult song numbers in the musical and how she always nails it to the tee! You are truly a luminary entertainer Ms Irma!
To Jim, Lorenz and Kahlil, you guys are always great to watch onstage. Your funny roles and comedic timing as the Koro made my watching a real pleasure for the third time seeing this awesome musical.
Thank God, it is Dance Genius Mr Douglas Nierras who headed the choreography department. For many years, his artistic works and the demands of his dances are so worth it and a feast to the eye.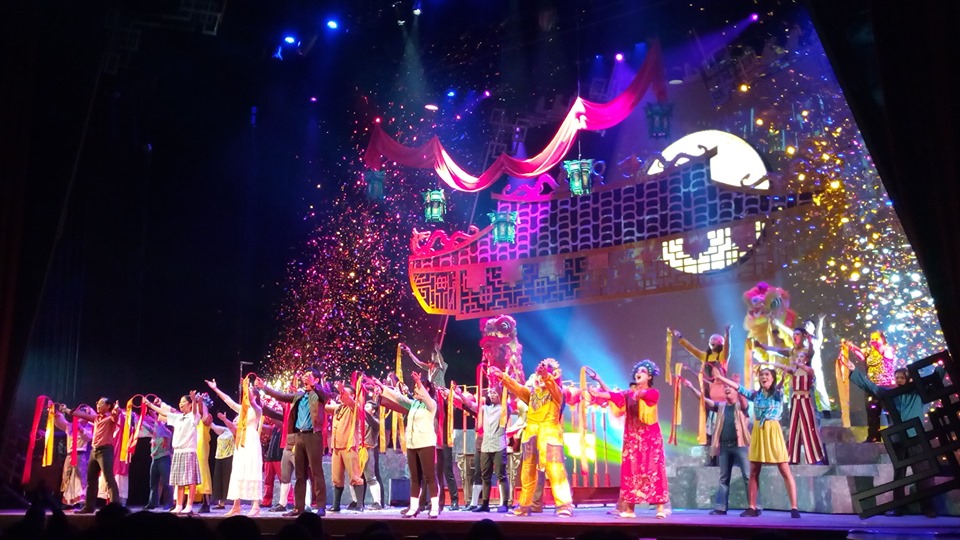 This musical re-run in particular has become tighter and more solid in its delivery of a story worthy of sharing.  It was also the reunion for most of the cast since they have previously worked on the material that execution was smooth but not losing the essence of it's great love story in the midst of political turmoil and revolution of changing societies but in the end finding your true love in an unforgettable historical place called Binondo.
I would also like to commend the "bed" used by Lily in her tearful reunion scene with Ah Tiong. It was more practical to use and easier to manage onstage.
"Three" thumbs up for this team: Joel Lamangan (director), Douglas Nierras (choreographer), Joey Nombres (lighting designer), and Otto Hernandez (production designer and technical director) and the rest of the production peeps who work tirelessly behind the stage and curtain to bring us a truly genuine production musical that entertains and inspires us proving that local theater works are so worth to be seen, supported and be given the BRAVO! shoutout it deserves.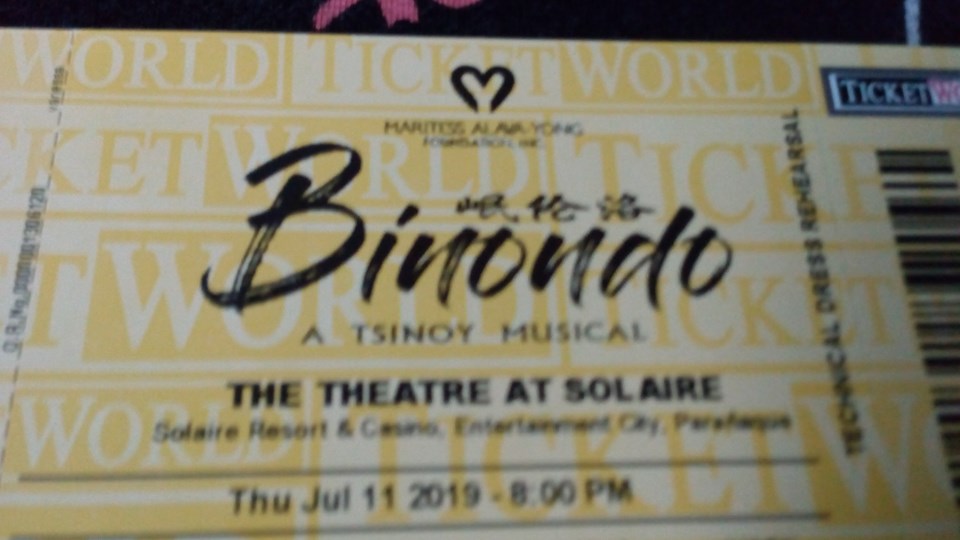 Many thanks for having us, Ms Rebecca and Kuya Mell Navarro. Congratulations to everyone involved in the production!