The wait is finally over! The Bola.TV Esports Cup is here!
Bola.TV is the first-ever live-streaming mobile app packed with a variety of entertainment content in the Philippines. Launched by Idol Entertainment Inc., Bola.TV offers Filipinos a distinctive watching and consuming experience of E-Sports and Sports.
The mobile application debuted last July 2023. Following the launch was the commencement of the first-ever Mobile Legend Bang Bang epic weekly Tournament, Bola.TV Esports Cup, this August 12, 19, 26, and September 2. It is held digitally via the Bola.TV app and simulcasted snippets through its main social media accounts: Facebook, Instagram, TikTok, and Youtube.
The Bola.TV is a LIFETIME free app without a subscription needed! All you need is to sign-up using your phone number. Once you sign up, you can select your favorite on-air "Real Time" LIVE games by clicking. You can binge-watch any of the sports and e-sports categories including MLBB, DOTA 2, CS:GO, MPBL, V-League, and many more to come!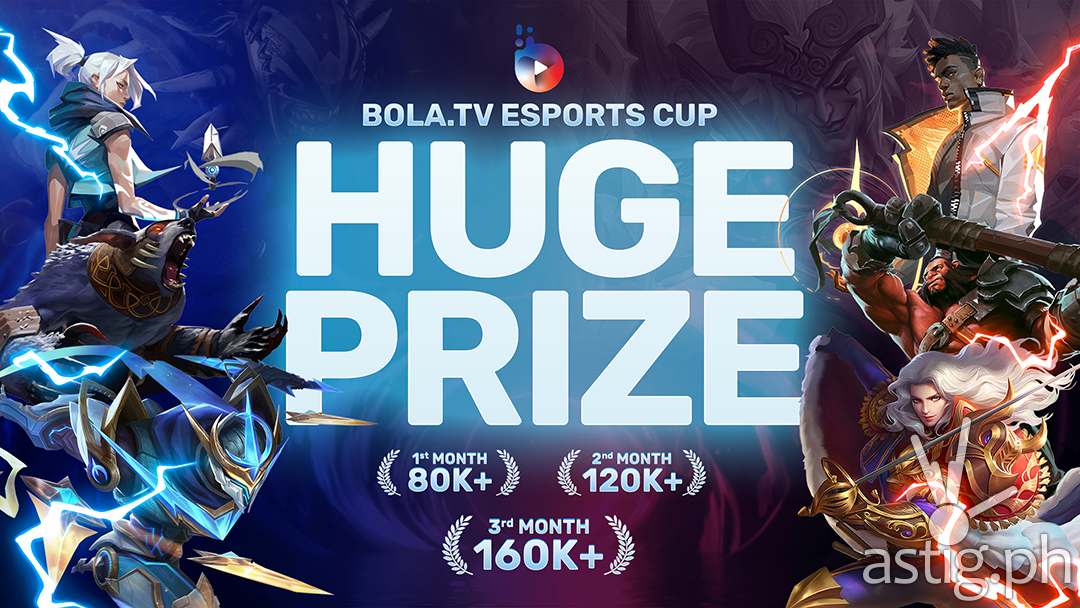 Viewers can send virtual gifts and chat with the casters/live-streamers in the stream you're watching! Viewers will be able to better grasp the world of Sports and Esports, thanks to the insightful analysis and commentary of our knowledgeable streamers and shout casters. This demonstrates how competent and effective the Bola.TV app and its Live streamers are, living up to the ethos of "A New Way to Watch."
The CEO of Idol Entertainment shared that the platform is a hybrid app showcasing well-known and professional individuals. They also perform as professional shoutcasters and sportscasters from each of their niches, delivering diverse forms of entertainment as they demonstrate their skills and talents on their live streams, which offers thrilling & enjoyable entertainment in your pocket whenever and wherever.
The mobile app focuses on delivering cutting-edge technology with AI, innovating each feature of the app, including cryptocurrency, to its full potential. It guarantees that the app will operate without hiccups as long as you have enough data or internet (see below for specifications and data). The app is developing an e-wallet feature that will allow users to send and engage with live streamers while they are watching on Bola.TV. In the meantime, users can send their favorite casters virtual gold coins which are convertible by the casters into pesos!
A user-friendly mobile TV live streaming app for sports and Esports that promises a wow factor of 101% showmanship gives users a better choice than other competing apps. This demonstrates the app's credibility by showing that Bola.TV viewership rises each day following the announcement of its soft launch.
Here's the Bola.TV Cup Esports Tournament Schedule:
Batch 1 — Weekly Saturday Battle: Aug 12, 19, 26, and Sep 2 | 1st-Batch Rumble: Sep 04
Batch 2 — Weekly Saturday Battle: Sep 9, 16, 23, and 30 | 2nd-Batch Rumble: Oct 01
Batch 3 — Weekly Saturday Battle: Oct 7, 14, 21, and 28 | 3rd-Batch Rumble: Oct 29
Download Bola.TV app for free:
Google Playstore: https://play.google.com/store/search?q=bola.tv&c=apps
Apple Store: https://apps.apple.com/ph/app/bola-tv/id6450886195
For more details, visit:
FB page: https://www.facebook.com/bolatvphilippines
FB Community: https://www.facebook.com/groups/bolatvcupcommunity