We all need a staycation every once in a while to relax, however, planning a trip can be stressful, especially when you are on a shoestring budget!
It can be challenging to find big discounts (not everyone needs to stay in posh, luxury hotels) but did you know that there is an online service that lets you book your trip and your stay at reduced rates? Yes, you read that right!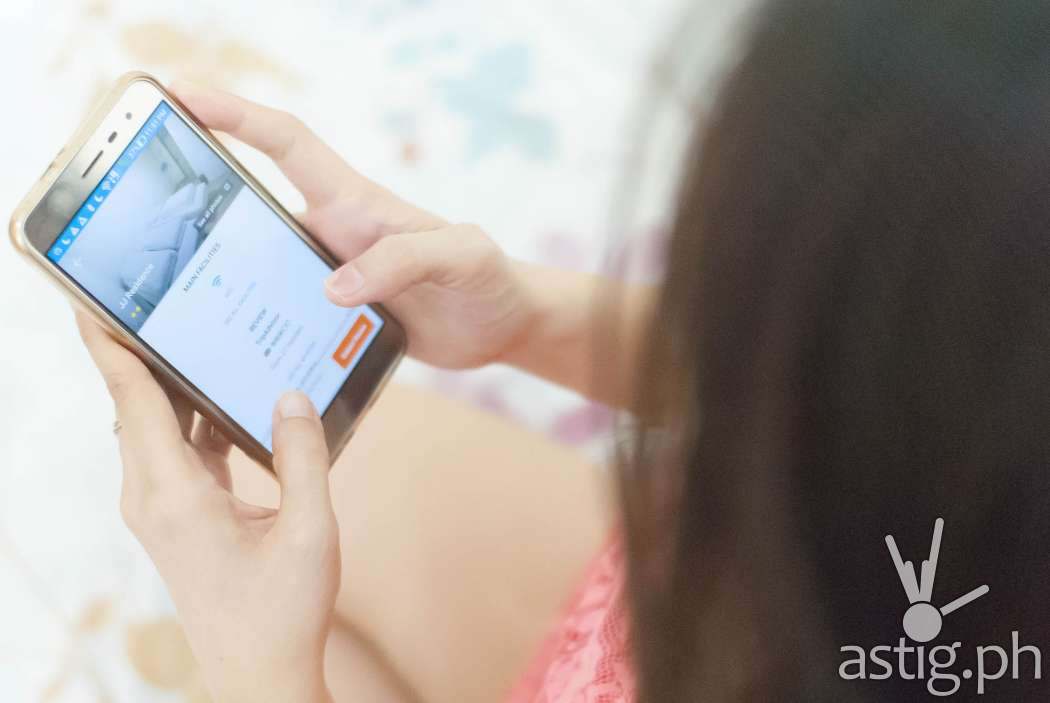 While searching for a place where I can have my staycation, I found a number of hotels around the Metro Manila area. I was initially planning to go out of town, but several obligations prevent me from doing so at the moment.
When it comes to accommodations, I always look at the quality of the facility and of course, the price.
I considered engaging the services of a travel agency, until a friend recommended I try Traveloka.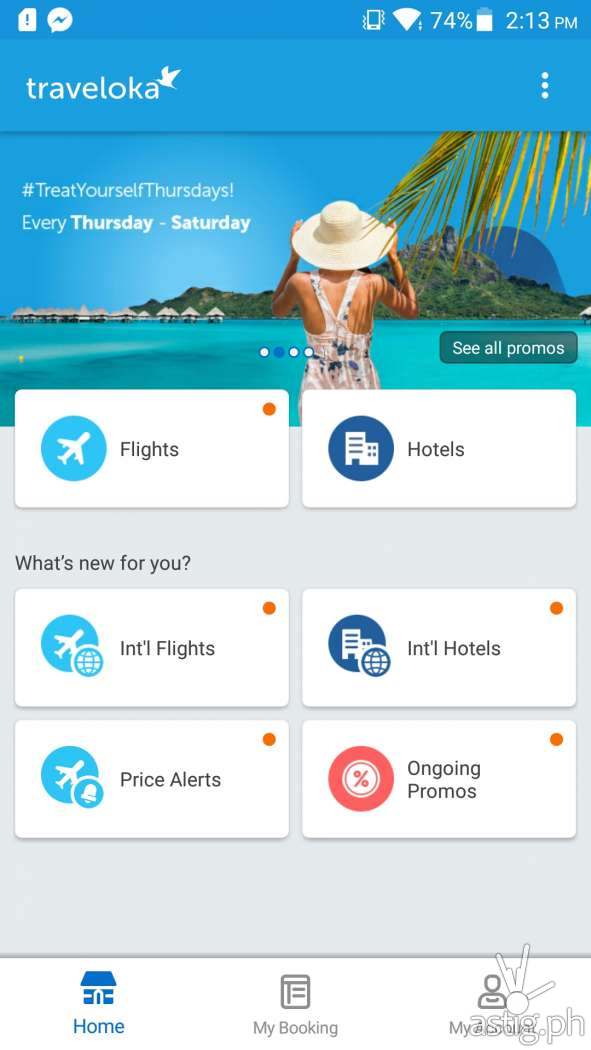 Traveloka is an online service that lets you book your hotel. However, unlike Agoda or Airbnb, you can also book your flights directly through the website – like a virtual travel agent!
Except, you can access it anytime, anywhere – via your desktop browser, via a mobile browser, or through their mobile application (available on both Android and iOS). Currently, Traveloka has 10 Million downloads on Google Play.
The service claims that the prices listed are "honest" and that there are no hidden charges.
This would really be ASTIG if true, and so I went ahead tested this by booking with the Traveloka App on my own. I was surprised at how easy it was.
Here's how it works:
1. Enter your trip details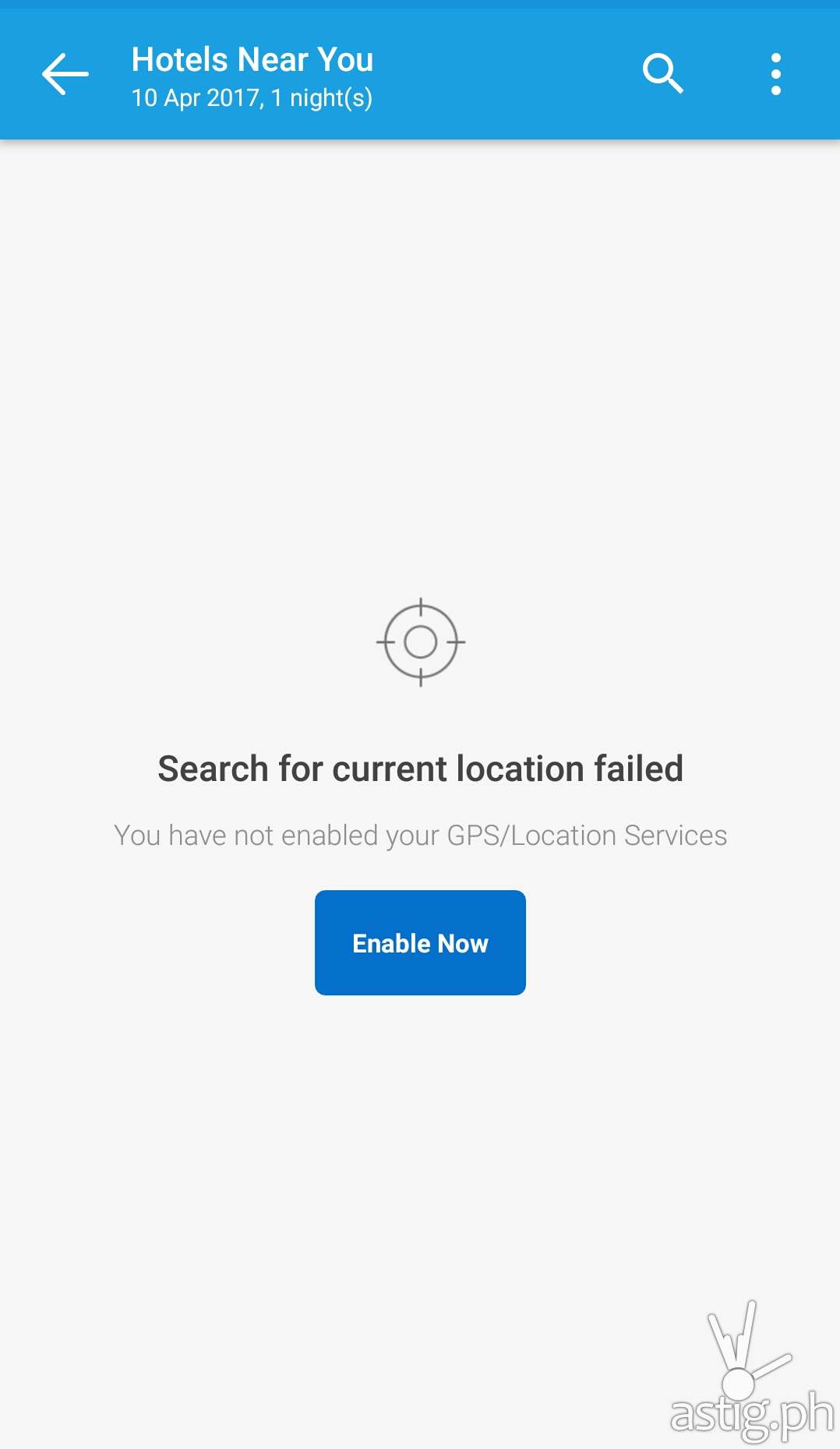 In order to get the best experience, just type your destination, travel date, duration, number of guests and number of rooms.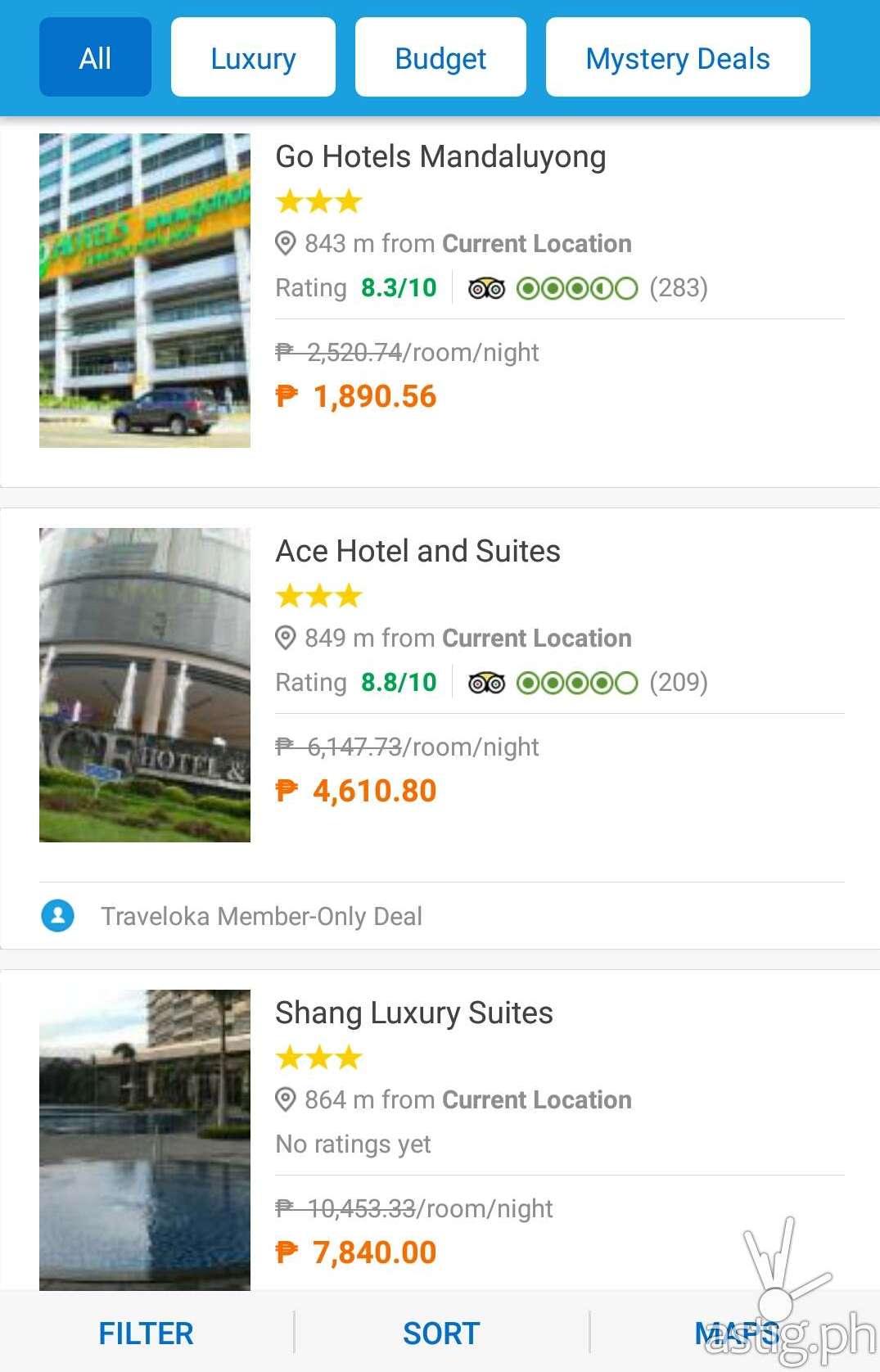 If you are only looking for a hotel around your area, make sure you turn on your GPS so the app can locate.
2. Browse for a place to stay
Traveloka has listed more than 100,000 of hotels worldwide. No need to worry if you will find a hotel or not! Promise, you will not go loca with Traveloka!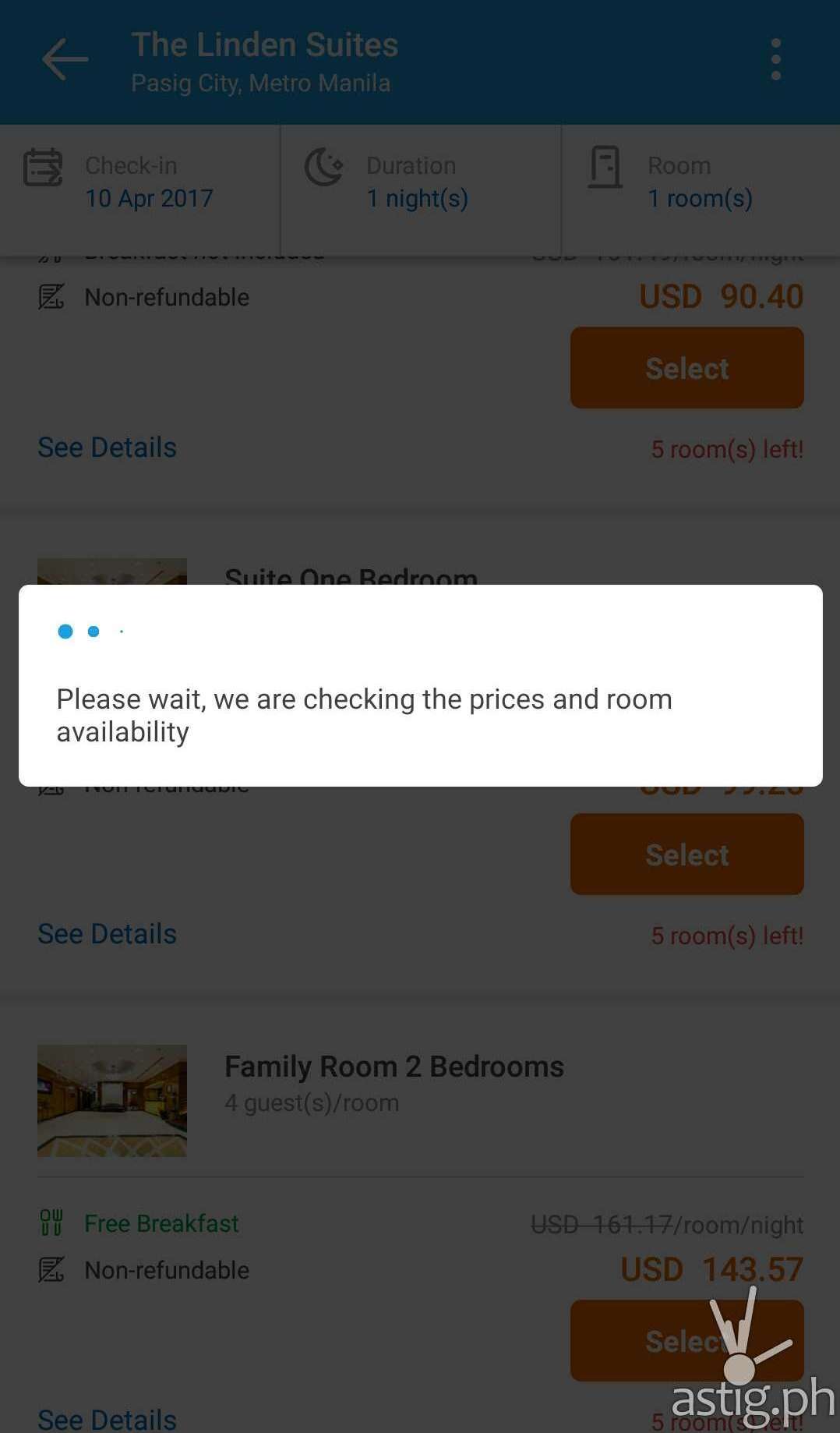 Quick Tabs allow you to filter, and sort results. So, you can specify a price range that fits your budget, or show only rooms WiFi.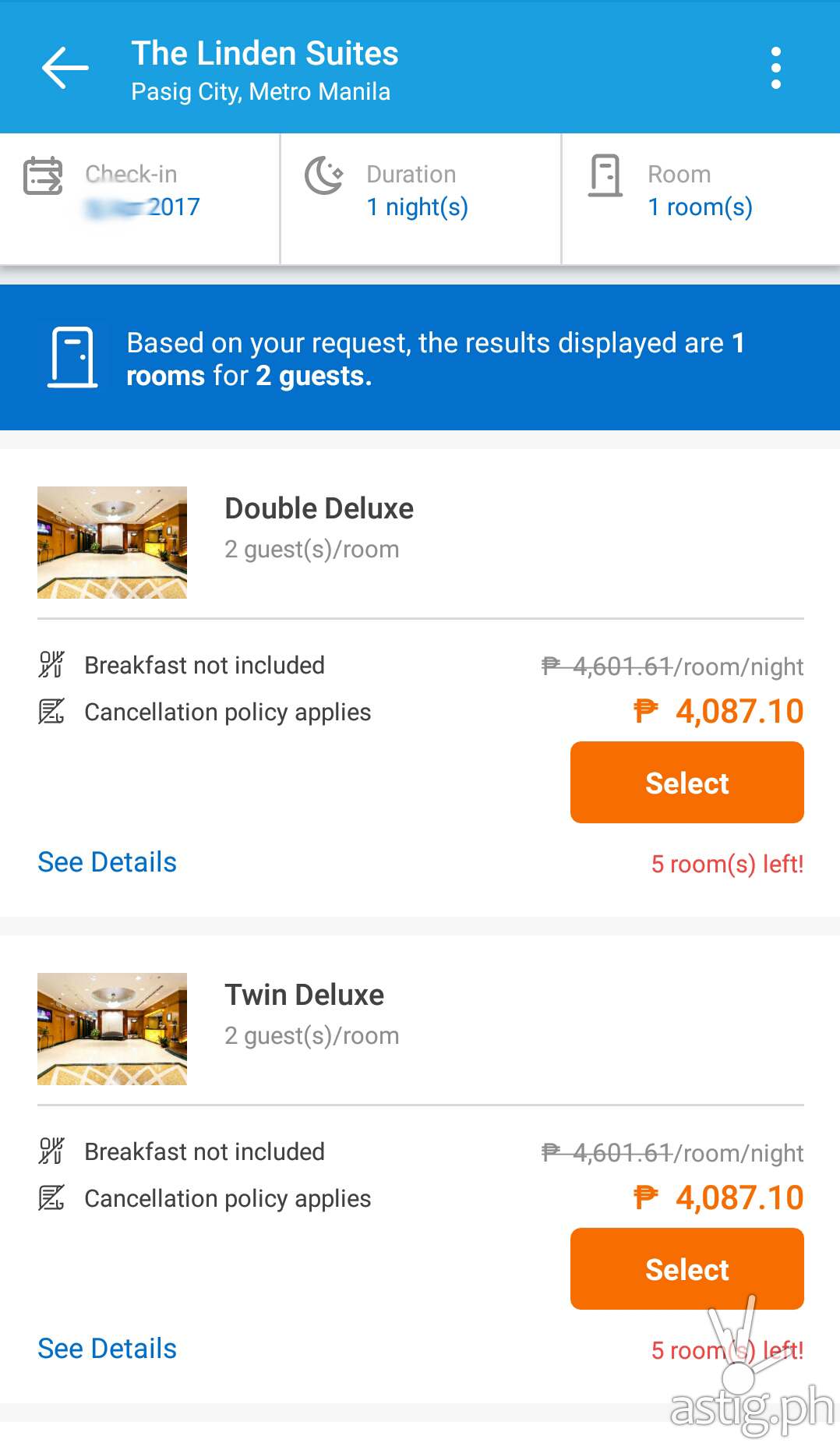 Using the app, you can also find Traveloka member-only deals!
Earlier, I told you that it offers big discounts. There are regular promos exclusive to members who get to avail of special, discounted rates – and all you have to do is sign up for an account!
3. Book your stay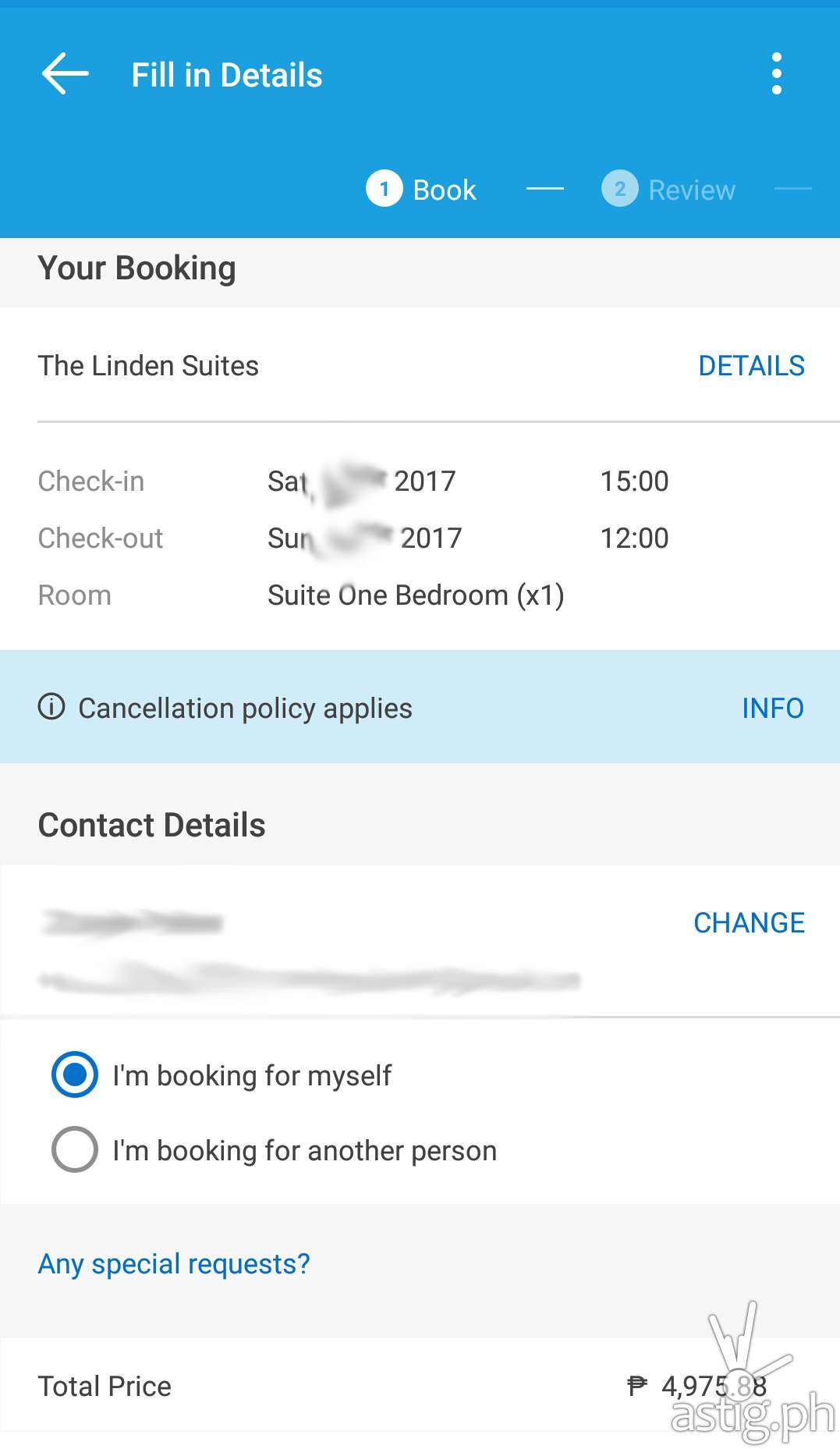 Once you have decided which hotel you are going to book, you will be given options for the rooms. The process is under a second so don't worry. Quick booking can be done using Traveloka App.
Special requests can be noted down using the app. There is no need to coordinate with the hotel on your booking.
You can review your booking after which you just need to settle your payment.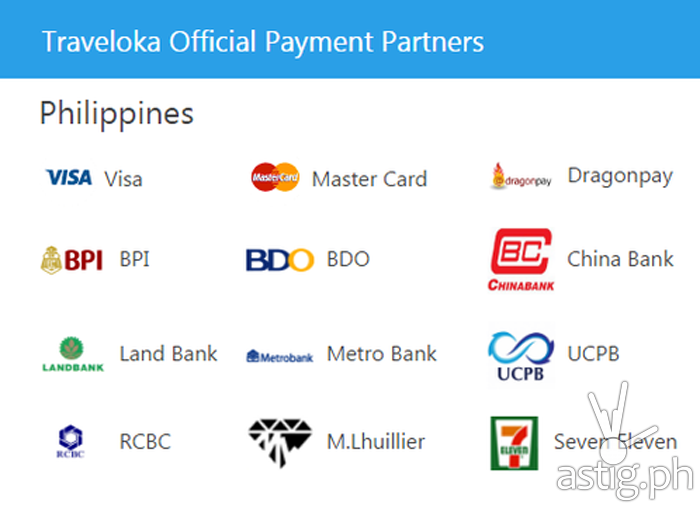 Traveloka has payment partners so booking with or without a credit card is possible. You can pay over-the-counter via Coins.ph and Dragonpay, where you can pay through banks like BPI, BDO, and Metrobank.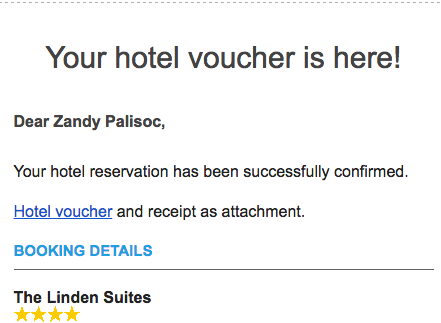 I got my hotel voucher only a few minutes later! I am so ready for my staycation!
Would I recommend Traveloka? YES, definitely! With its user-friendly mobile app and website, plus its discount codes, Traveloka provides a very convenient and seamless hotel booking experience!
Book a hotel using the Traveloka App and let us know how it went!