Fancy a scrumptiously tasty meal to end your day? Look no further and try the all new Fish & Fries from McDonald's! This British favourite is the latest and most prized catch at  McDonald's.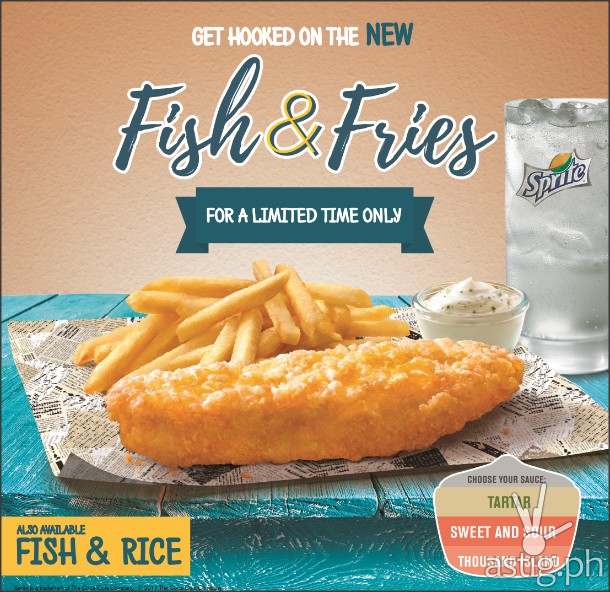 The light but satisfyingly delicious meal features a tender Fish Fillet with golden crunchy coating, paired with everyone's favourite World Famous Fries that is crisp on the outside and fluffy on the inside. This comes with your choice of dip—Sweet & Sour, Tangy Thousand Island, or Creamy Tartar Sauce. Prepare to have your taste buds fall in love after the first bite.
Treat yourself to this classic British favorite when you dine in at any McDonald's restaurant nationwide starting March 1. You can also savor the new Fish & Fries via Drive-Thru or McDelivery.
Share your Brit moments with the new McDonald's Fish & Fries on Facebook, facebook.com/McDo.ph and tag @McDo_PH on Twitter or Instagram.