MANILA, Philippines – ABS-CBN broadcast head Cory Vidanes received a Communication Excellence in Organizations (CEO Excel) Award given by the prestigious International Association of Business Communications (IABC) Philippines for her effective leadership and use of excellent communication in supervising the network's programming and massively successful campaigns and events.
"Being in ABS-CBN for 28 years has given me the opportunity to serve the Filipino people as we continue to communicate, build relationships, and inspire our audiences all over the world. We share the same value of excellence in communication with IABC as we strive to better the lives of the Filipino," Vidanes said in her acceptance speech read by head of TV production Laurenti Dyogi at the awards night on Thursday (Sept 4).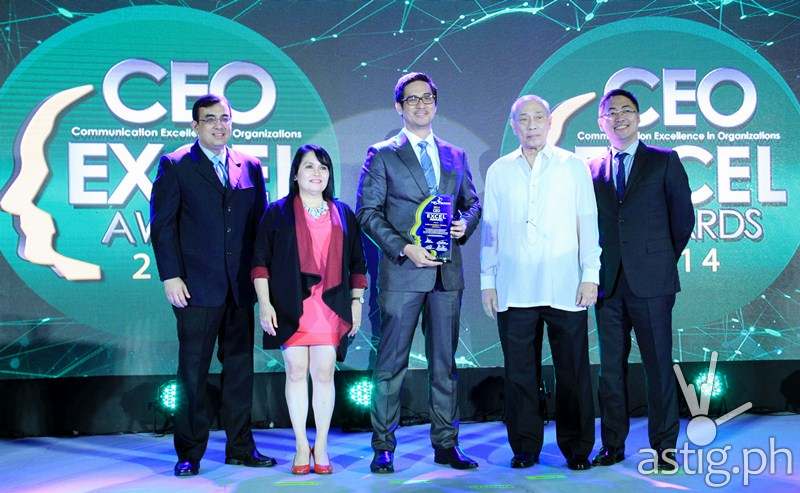 As broadcast head, Vidanes sets the direction of the development, production, and distribution of content, merchandise, and live events for Channel 2. One of the most powerful women in Philippine media, Vidanes was instrumental in getting the network through the most crucial times. She is an influential figure in the production division, making an impact through program content and the public service initiatives of the company. She led ABS-CBN through a triumphant celebration of the network's 60th anniversary and a highly successful "Tulong na, Tabang na, Tayo na" T-shirt drive that benefitted the victims of Typhoon Yolanda.
Vidanes, who was not able to personally accept her award, recently headed to the United States to complete the Advanced Management Program at Harvard Business School.
Vidanes began working at ABS-CBN in 1986 as an associate producer. She was later promoted to executive producer and eventually headed the TV entertainment division before being appointed as head of broadcast.
The CEO Excel Awards is the annual award-giving event of IABC that recognizes top-level business leaders in the country who masterfully and effectively champion the use of excellent communication as a business strategy.