MAKATI, Philippines – Brother Philippines showcased the HL-T4000DW and MFC-T4500DW, two of the company's A3-Series Inkjet Printers that features a refillable ink tank system. The resulting cost efficiency makes it deal for SME's that need to photo-quality images at 1,200 x 4,800 dpi (dots per inch).
This makes the new A3 series printers great for printing photos, detailed floor plans, blueprints, site images and other materials in-house on a wide variety of paper types for up to A3 in size.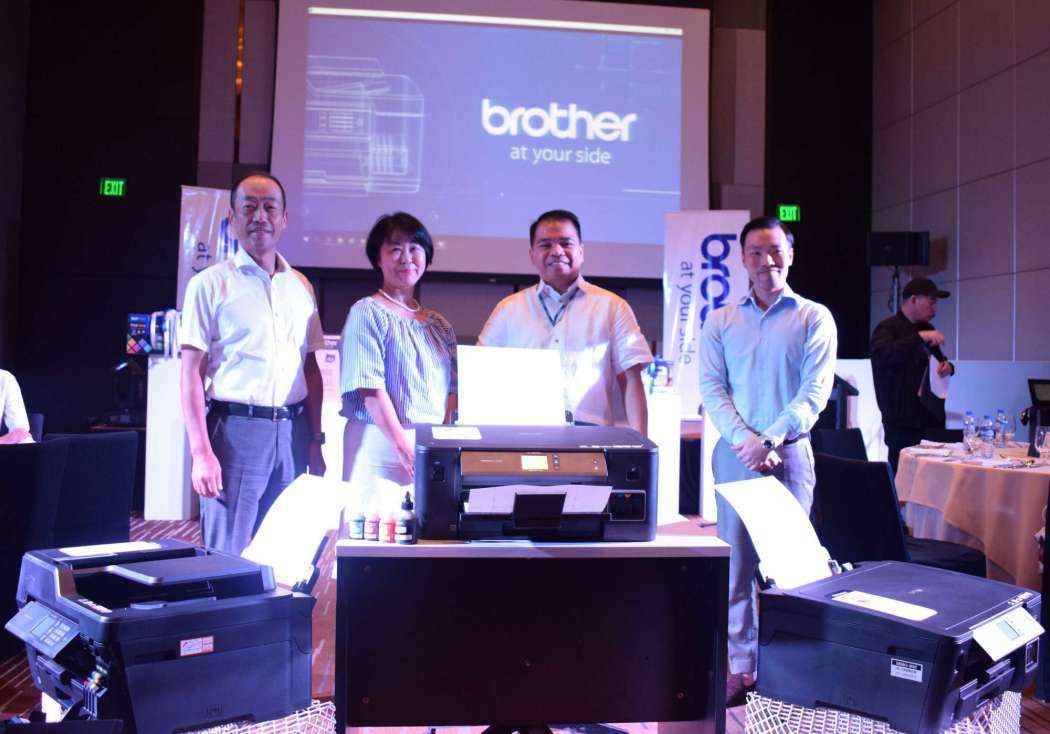 "Many businesses are considering A3 inkjet printers for creating their business plans and presentations, or design materials such as floor plans, blueprints, site images and technical drawings." says Mr. Glenn Hocson, President at Brother Philippines.
"However, such high-print volumes, ink replacement can be extremely costly. Brother's latest A3 Inkjet Printer Series in 2018 have been designed for outstanding cost-efficiency and business productivity while delivering the same quality and reliability for which Brother is renowned," he added.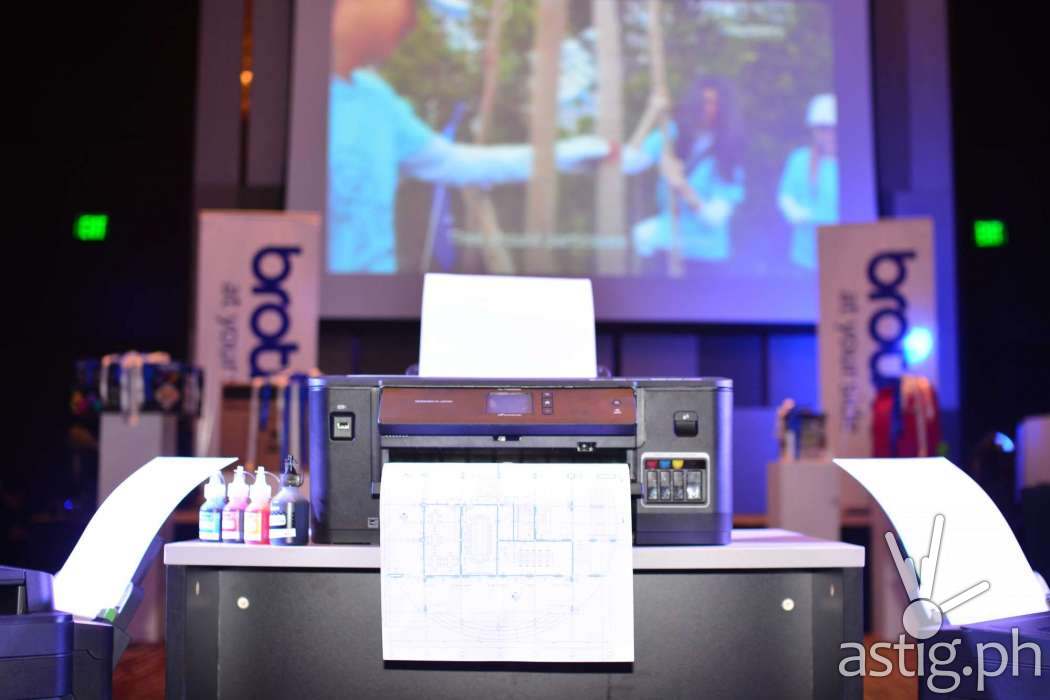 The printers feature a robust print head with stainless steel lamination and Piezoelectric ceramic technology for longer machine life and less frequent repairs and servicing.
The easy-access Refill Tank System can be viewed from the front through a transparent ink tank cover to easily monitor ink levels.
It uses ultra-high-yield ink refill bottles that can print up to 6,500 pages in black and 5,000 pages in color.
Print speeds go as high as 22/20 (mono/color) images per minute for Fine Mode printing, while Fast Mode can yield up to 35/27 (mono/color) pages per minute.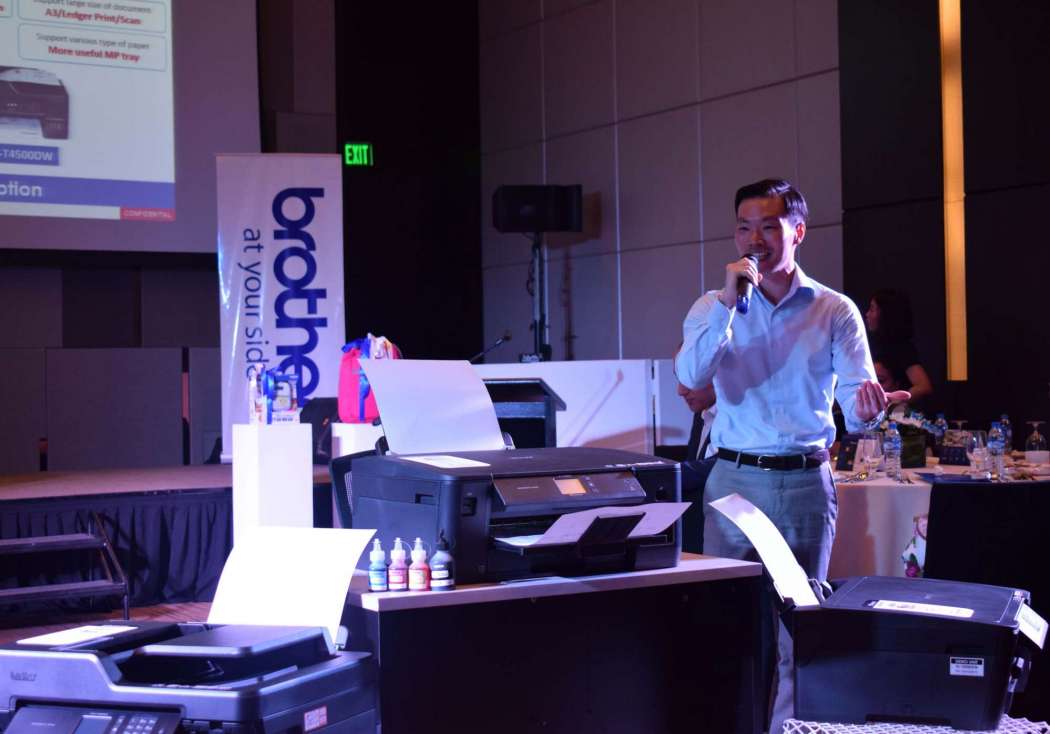 It only takes 5.5 (mono) / 6 (color) seconds to get the first page out of the printer!
Office features such as multi-page scan, copy & fax receiving is supported for up to 50 sheets on the Automatic Document Feeder.
User input can be done through a 2.7" LCD touchscreen interface and a physical keypad.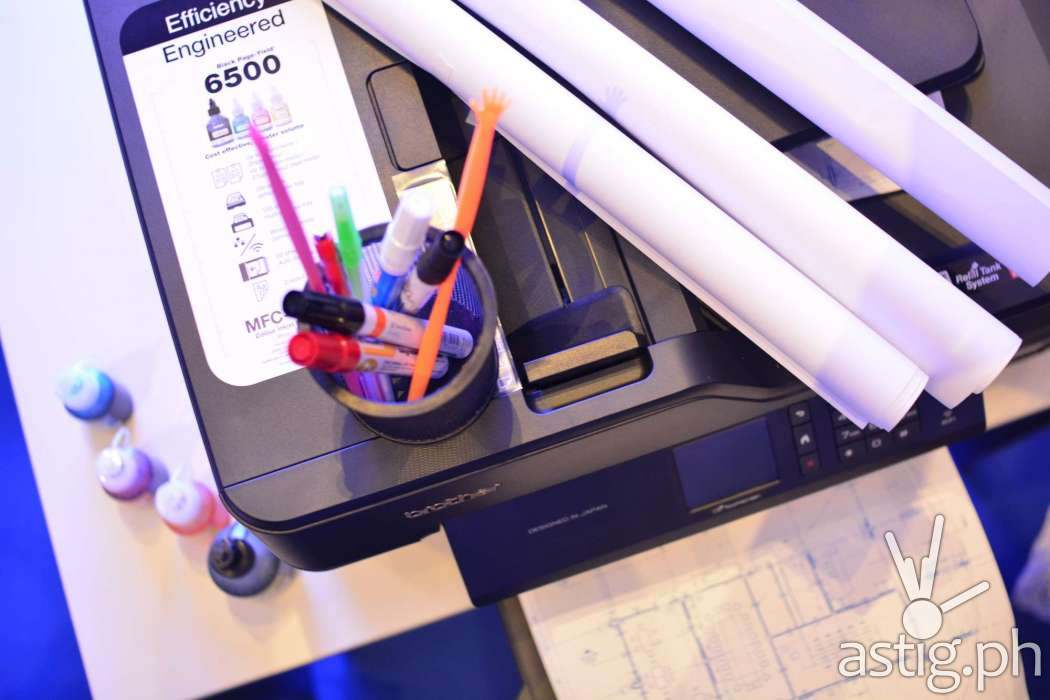 A USB port is available to read and print JPEG photos directly. Scanning and printing can also be done through mobile applications on iOS, Android, and Windows Mobile devices. This includes Brother iPrint & Scan, AirPrint, Mopria, and Google Cloud Print.
Wired network printing comes with full integration with Microsoft Active Directory or built-in User Authentication for added security.
The HL-T4000DW (29,990 Php) and MFC-T4500DW (39,950 Php) are both available in Authorized Retail Stores nationwide.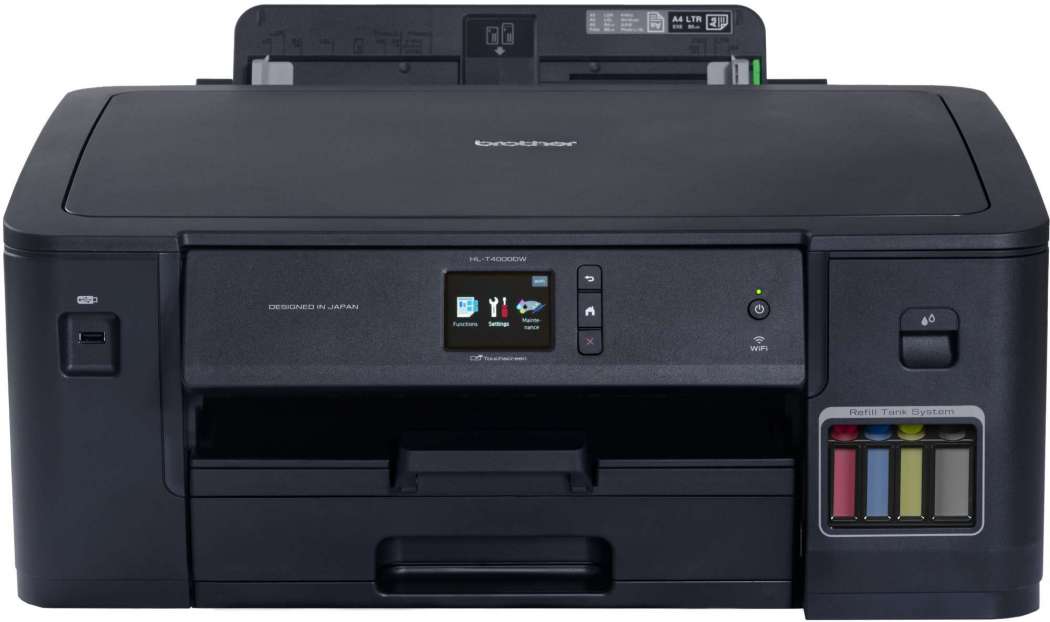 Brother HL-T4000DW features
Refill Tank System
Automatic 2-sided print
Up to 22/20 ipm print speed3
Up to 5.5 sec (Mono) / 6 sec (Colour) first print-out time4
Up to 1,200 x 4,800 dpi print quality
2.7″ colour LCD touchscreen
250 sheets standard paper tray
100 sheets multi-purpose paper tray
Ultra high yield ink bottles of up to 6,500 pages (mono) / 5,000 pages (colour)
Wireless and network connectivity
Brother iPrint&Scan, Apple AirPrint, Mopria, Google Cloud Print
USB Direct Printing
Price: 29,990 Php (Philippines), inclusive of taxes and 2-year extended warranty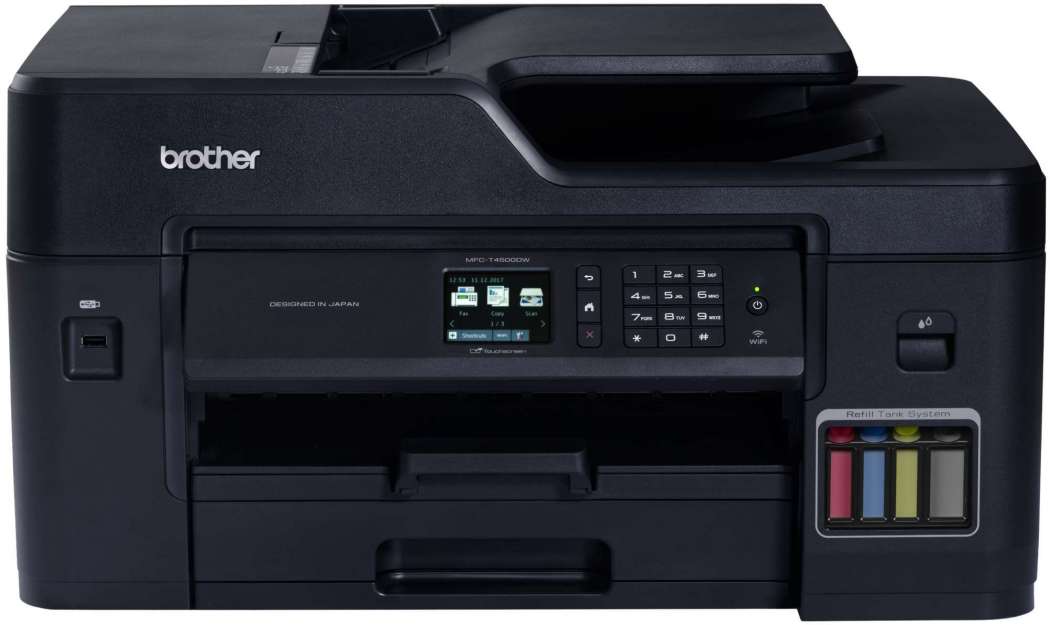 Brother MFC-T4500DW features
Refill Tank System
Scan, copy, fax and automatic 2-sided print
Up to 22/20 ipm print speed3
Up to 5.5 sec (Mono) / 6 sec (Colour) first print-out time4
Up to 1,200 x 4,800 dpi print quality
2.7″ colour LCD touchscreen and full keypad
250 sheets standard paper tray
100 sheets multi-purpose paper tray
Ultra high yield ink bottles of up to 6,500 pages (mono) / 5,000 pages
(colour)
Wireless and network connectivity
Brother iPrint&Scan, Apple AirPrint, Mopria, Google Cloud Print
USB Direct Printing
Price: 39,990 Php (Philippines), inclusive of taxes and 2-year extended warranty