Let's face it, even the most gorgeous women wouldn't look good when they have scattered unruly eyebrows. A perfect example would be Salma Hayek in the movie "Frida".
Nobody, and I mean nobody whether male or female would look good with a unibrow, also known as monobrow or Synophrys. For people that do not know unibrow, it's the excessive amount of hair in your eyebrows that makes it look one straight line across your forehead. We are no longer cavemen needing extra hair for survival.
Very few people have the talent to actually shape and maintain their perfectly groomed eyebrows themselves. If you are one of those then congratulations, you are very lucky. But for people like me who lack time and patience to shape their own eyebrows, BROWHAUS has come to our rescue.
Believe me I have tried very hard to achieve that perfect eyebrow but its either I don't have the talent or having a very fast paced life prohibits me from actually concerning myself with it. They offer a wide variety of services that would cater to your eyebrow needs.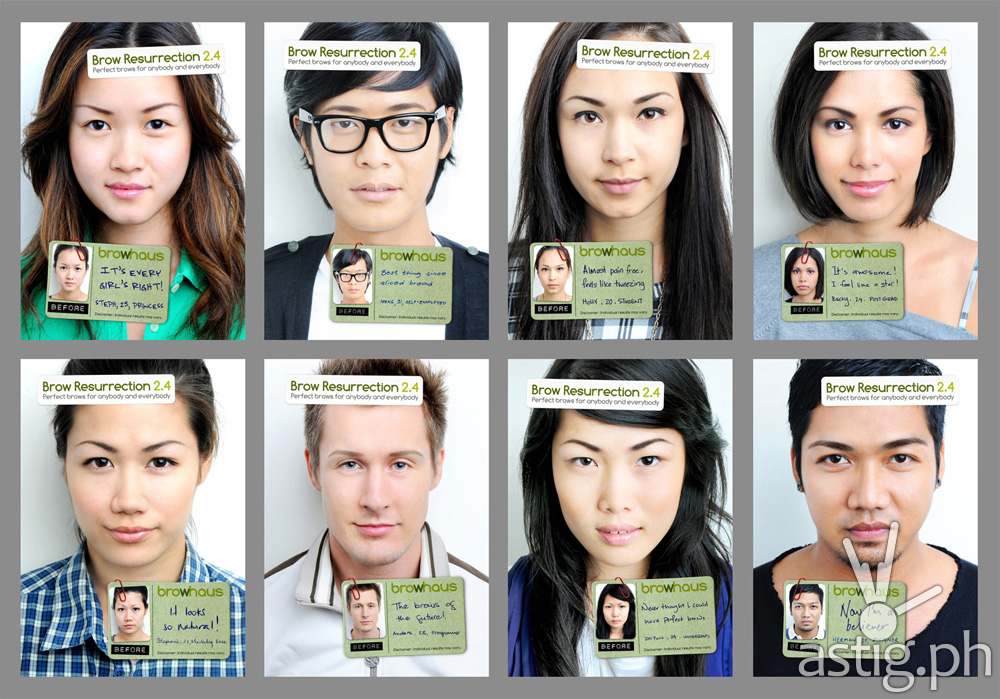 How often would you see a company that would invest time specializing on eyebrows?
Yes, Browhaus' services revolves and focuses on treatments for eyebrows. I am very choosy when it comes to people handling the shaping of my eyebrows. Call me Ms. Perfectionist, but it really bothers me when my eyebrows are not the right shape. Symmetry is a very huge factor for me as well.
I know a lot of us had bad experience in salons making our eyebrows too thin or too high making us look like old drag queens. We end up traumatized and re-growing our eyebrows for months just to have it reshaped again. In my opinion, eyebrows really make a big difference in our appearance and as much as possible it should look perfect.
I have been searching for a good salon to have my eyebrows done as I have been growing it for months (yes traumatized by another salon). I had been desperate to have it shaped the way I like. I had to grow it completely and it was starting to look really unruly.
A friend of mine knew my dilemma and recommended Browhaus. I was curious at first but was eager to try it.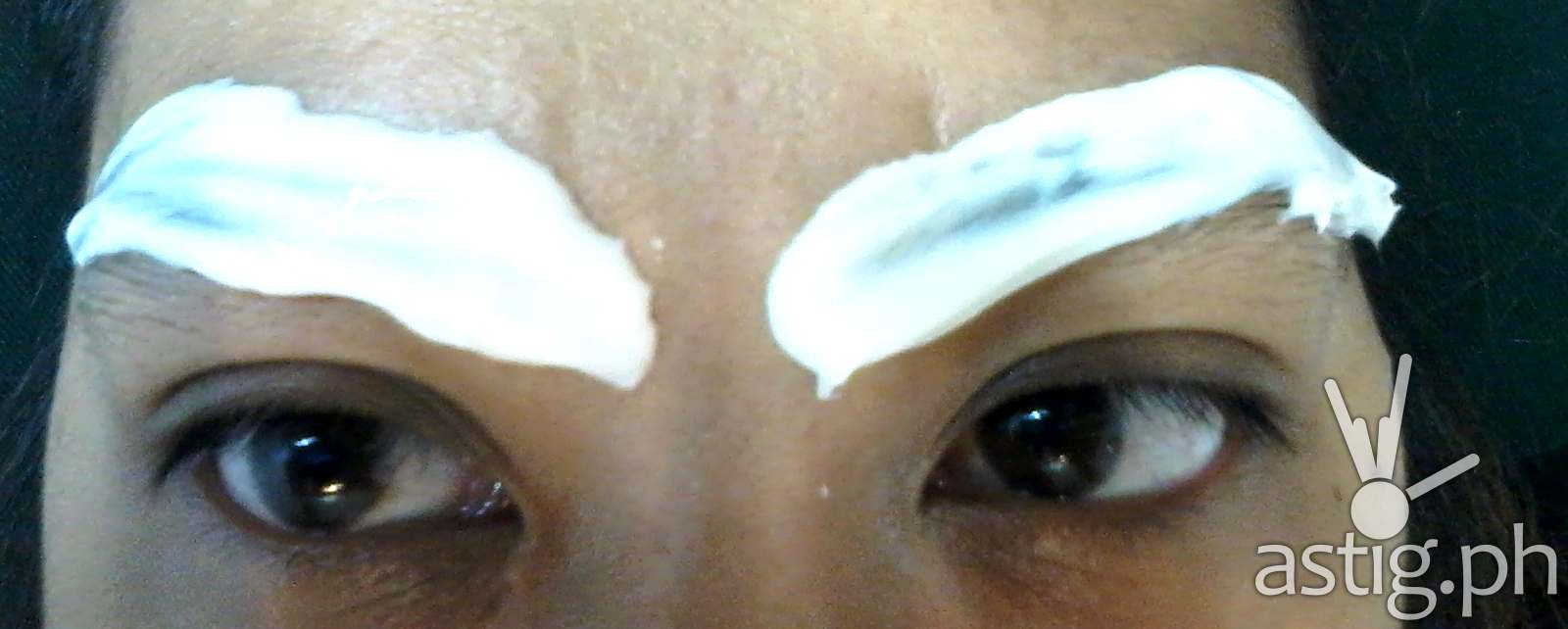 My confidence grew when I found out that they have been specializing in eyebrow treatments for 6 years now in the Philippines. A company that originated in Singapore back in 2004, they now have branches in London, New York, Shanghai, Hong Kong, Jakarta, Bangkok and of course – Manila, Philippines.
All Browhaus staff members are personally trained by people from Singapore 8 hours a day for2-6 months before they even start handling real clients. Among those who pass the initial training here in the Philippines, those that will handle specialized services are sent to Singapore to train for another 6 months.
Failure to quality means you are unfit to represent the company. There are no second chances and they are sent packing back home. In my opinion a company willing to invest that much into training and quality is definitely worth a try.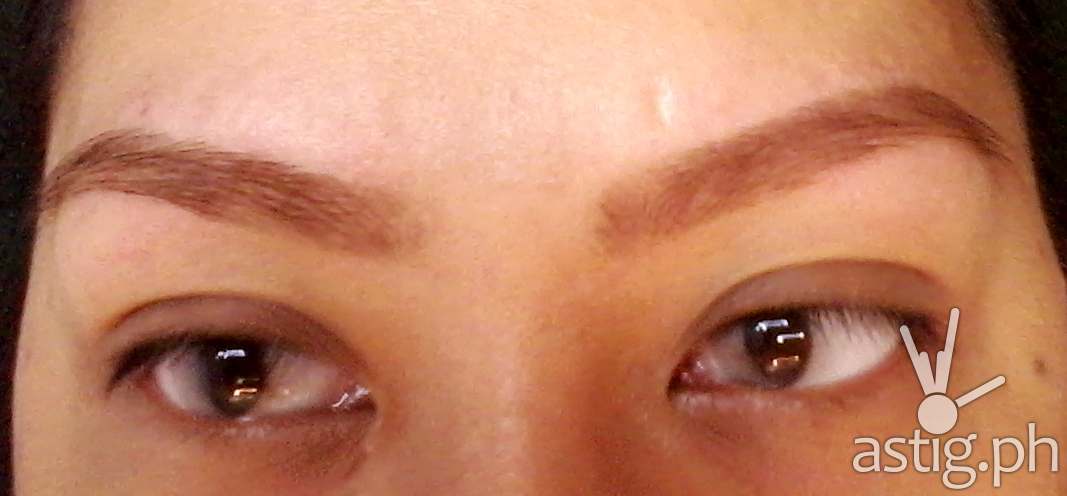 Since it's my first time I went with their suggestion on which service is the best for me and my unruly eyebrow. Browgraphy is a combination of two main services, Brow Construction which is the basic brow shaping (classic threading and modern tweezing) and Color Tweak to change the color of your eyebrow to match your hair.
If you have dyed your hair a certain color they could match it to make it look more natural, make it lighter to give a softer feature or make it darker for more definition. They use specialized dyes, vegetable dye which is safe and avoids irritation as we have very sensitive skin on our face.
Their specialists are highly trained to shape the eyebrows based on the facial features of the clients and give suggestions as to what shape is best for you. I let the specialist do her thing and trusted on her judgement as to what shape would be best for my face. It was very well made and very clean but it looks too natural for me so I requested to have more definition and she was more than happy to adjust it based on my requirements.
My hair was light brown so I was happy with my lighter eyebrow color as it makes it look more natural, it makes my hair color seem like I was born with it.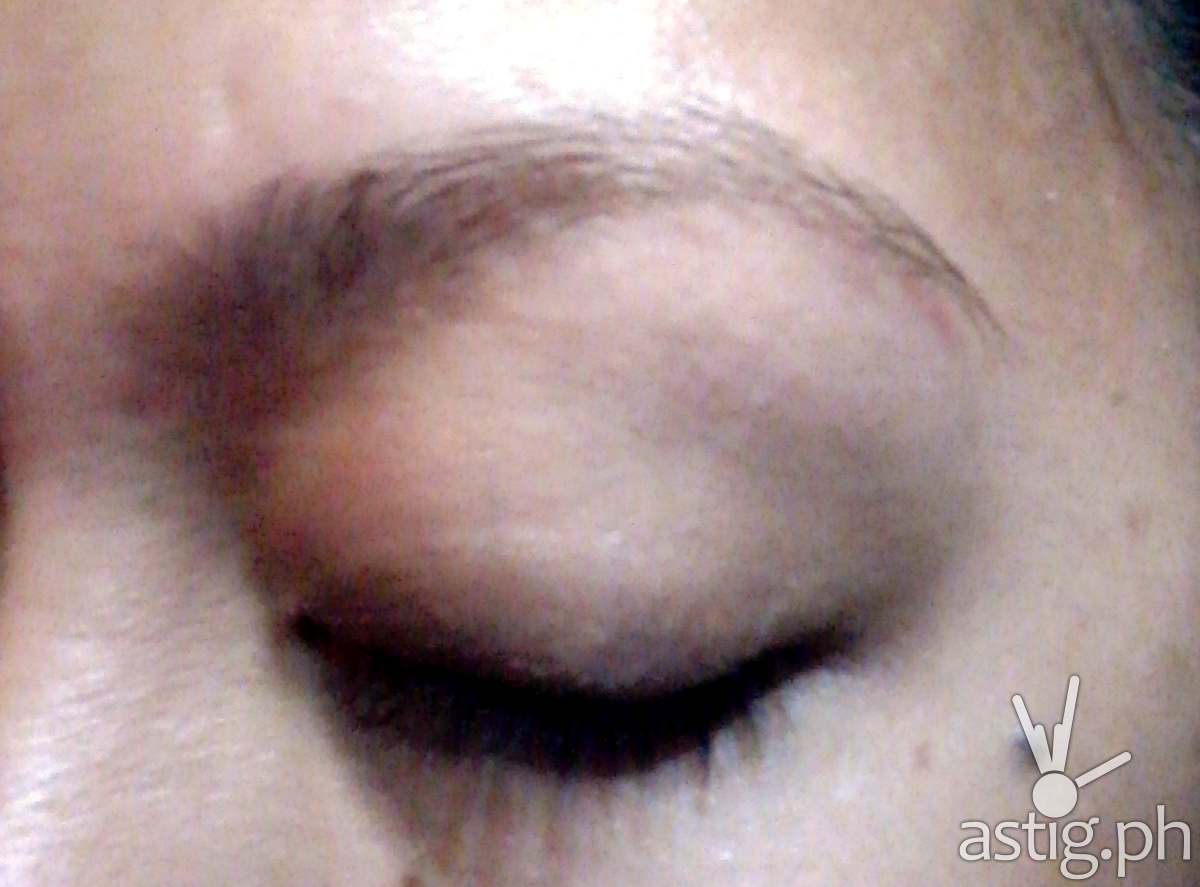 I am now contented with more defined version as it looks more structured. As days go by I like it even more as it blends in more and seems more natural than ever. I know most of us have an ideal shape that we are used to, but is it really the best for us or did we just get accustomed to it? Sometimes I wonder if I went with the original shape that she suggested, I think I may have ended up liking it even more. But I guess I would just have to wait for my next visit because it would definitely be worth a try.
One treatment that is also worth a try is their Brow Resurrection, it's a patented technique exclusive to Browhaus that involves 5 years of dedicated research and development to perfect. It's a semi permanent treatment that's very detailed and involves a finer than normal embroidery technique.
It is very different from eyebrow tattoos as they use vegetable dye, the color will not change like when tattoos gets old, with their treatment it simply lightens gradually over time, but with proper care it could last for 2 years.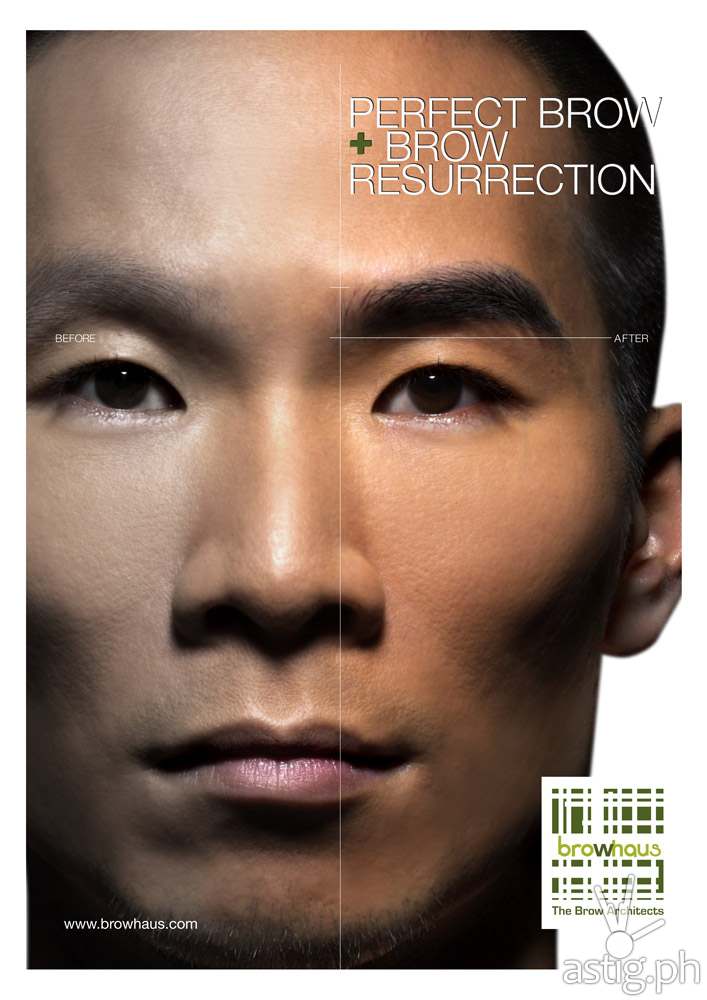 Why is it different from any other treatment? The specialist would draw each and every hair on your brow and shape it as needed to make it look as natural as your own hair. And since its semi permanent you can have them try different shapes and see what would look best on you before they put the actual dye in.
I don't know about you, but it would be a treat to see what other shapes would be good on my face, maybe there's a shape I haven't considered that would be the best for me.
I have seen photos of men and women who have undergone this treatment and it looked really natural. This is especially important for men who do not have perfect shaped brows. Some may even have missing hair patches on the eyebrow. It makes it seem so natural and real that nobody would even suspect you weren't born with it.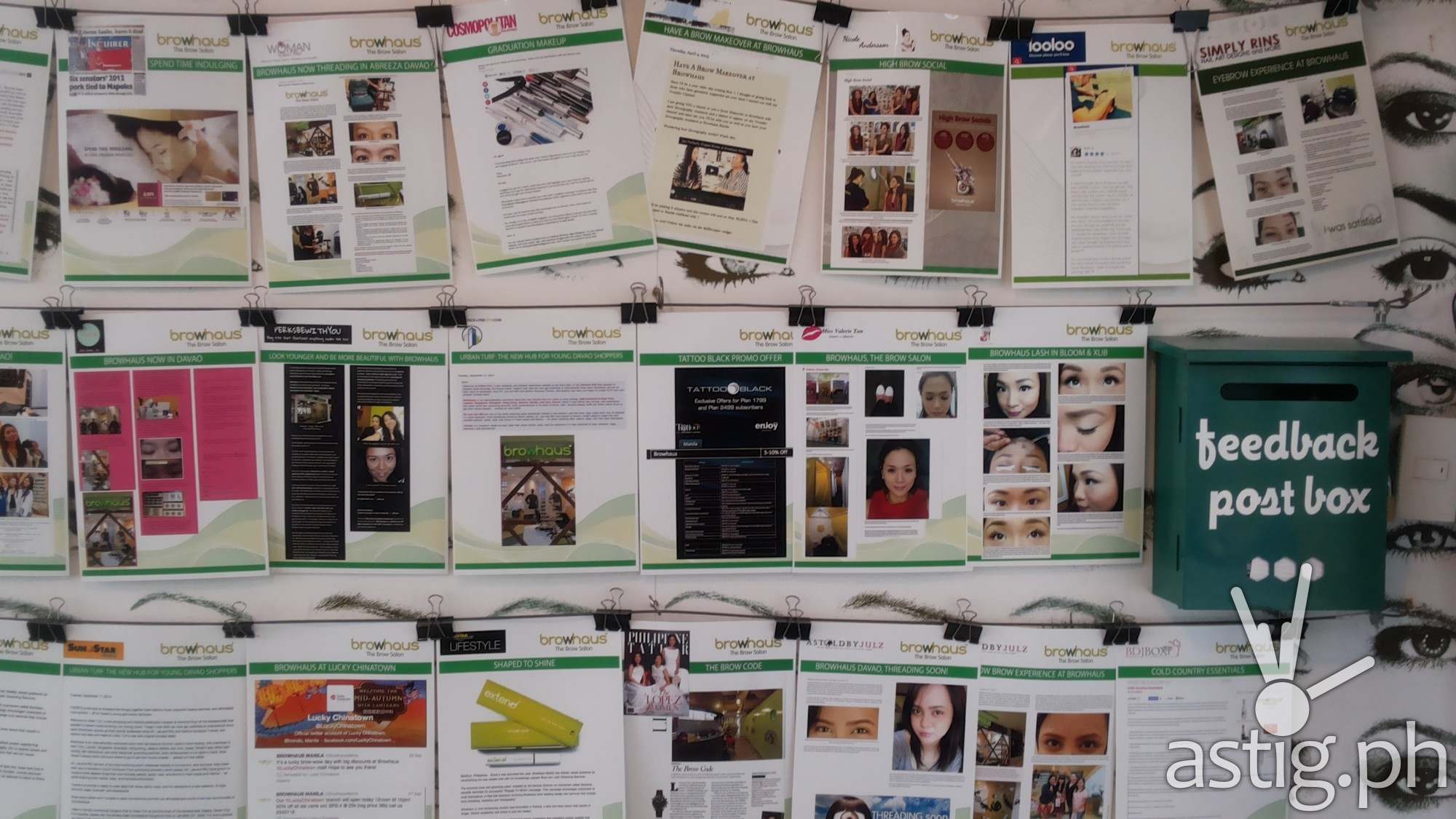 For people on the go we can now avoid the extra fuss and be the gorgeous person that we are even when we're sleeping. And for people like me who do not know how to apply makeup, eyebrow pencils, or powder, it would be a great thing to look forward to.
Since all of their branches have different themes, I might visit each and every one of them.
[stextbox id="astig"]
We are giving away five (5) Browhaus browgraphy gift certificates worth 1,295 pesos each. Join now and get a chance to try Browhaus for free!
Browhaus Greenbelt 5
4F Greenbelt 5, Ayala Center Makati City
T: +63.2 501.3998
Browhaus Serendra
2F The Piazza at Serendra, Bonifacio Global City
T: +632 901 0597
Browhaus Lucky Chinatown
Fs 417 & 418 Lucky Chinatown, Reina regent st. Cor Dela Reina St. Binondo Manila
Browhaus Abreeza
3F Abreeza Corporate Center, JP Laurel, ajada, Davao City
T: +63 82 285 7270[/stextbox]