Burger King launched its Cheetos 4 Cheese Crunch Burger today , July 15,2017 at Burger King Greenhills. This unique combination of oh so cheesy flavors and the favorite flame grilled patty is made even better with the signature Cheetos crunch.
The Cheetos 4 cheese crunch is made with Cheetos Cheddar Jalapeno and 100% beef patty bringing a cheesier, beefier , tastier, and hotter burger experience. Sharing the spotlight are its other ingredients, which include Mozzarella, Swiss cheese, American cheese and Cheddar Cheese sauce.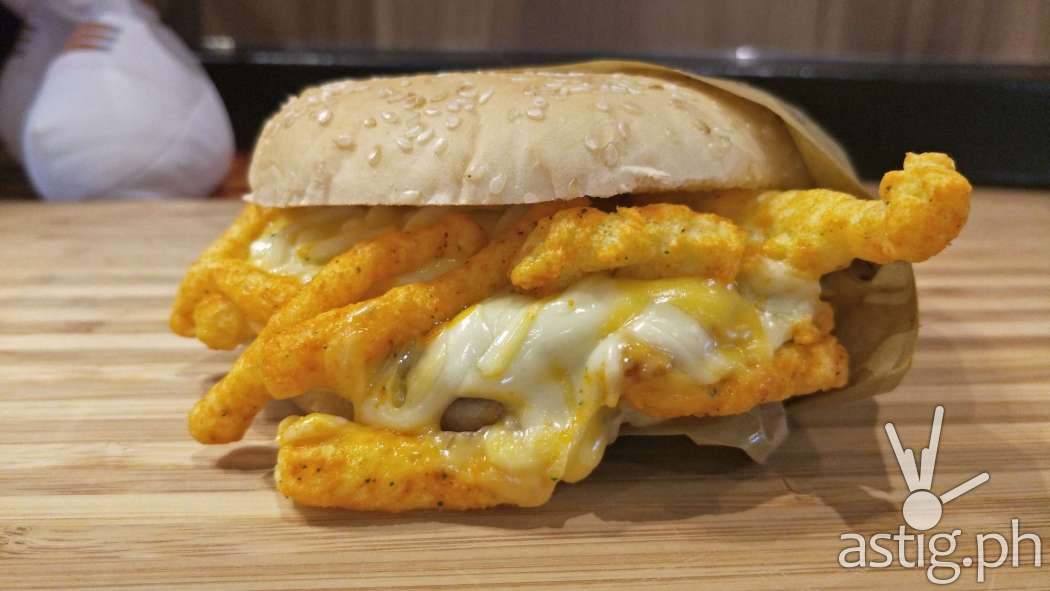 But a burger as delicious as this deserves just the right kind of partner to complement it. Burger Kings very own twist on the classic burger match: The Thick Blend Shakes.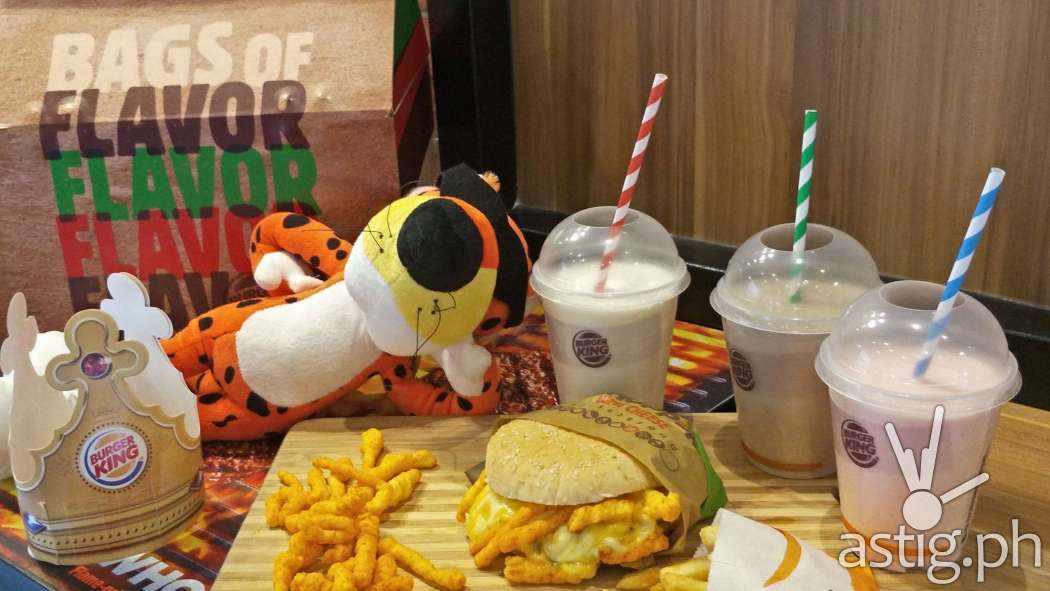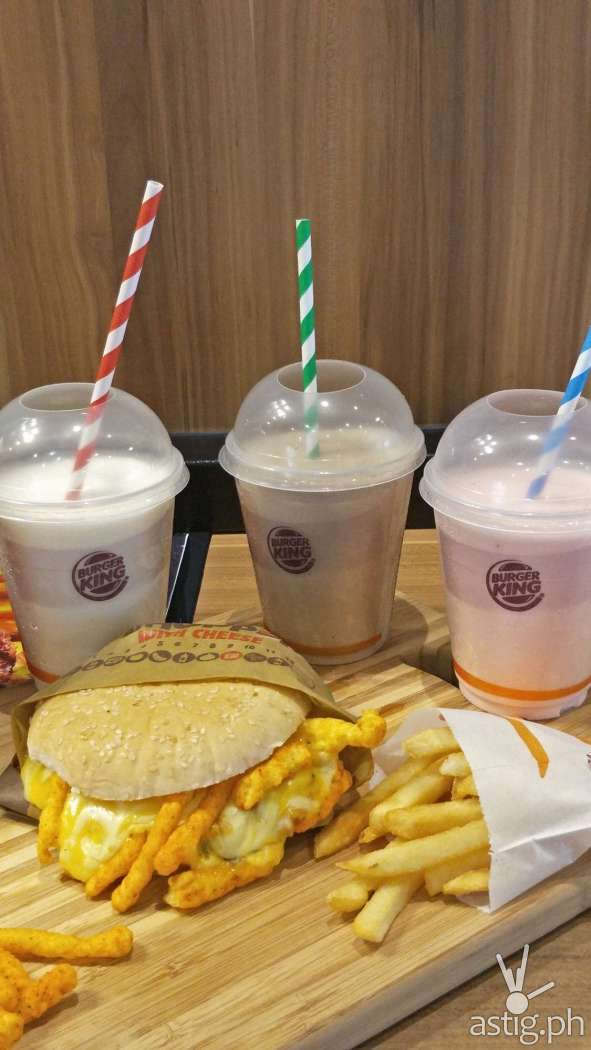 Every slurp of these thick blend shakes is a burst of creamy, yummy goodness that perfectly complements the unique flame grilled taste of their burger and the soft and crispy quality of their thick cut fries.
These heavenly cups of thick and creamy goodness will be surprisingly affordable so there definitely to watch out for.
For more promos and update, check out their Facebook account