Everyday is always a great time to start fun activities with your kids. There's always opportunity and time for renewal, creativity, and the introduction of new traditions. For moms who'd like to start giving their children special everyday treats, Cadbury Dairy Milk Lickables are perfect for bonding moments!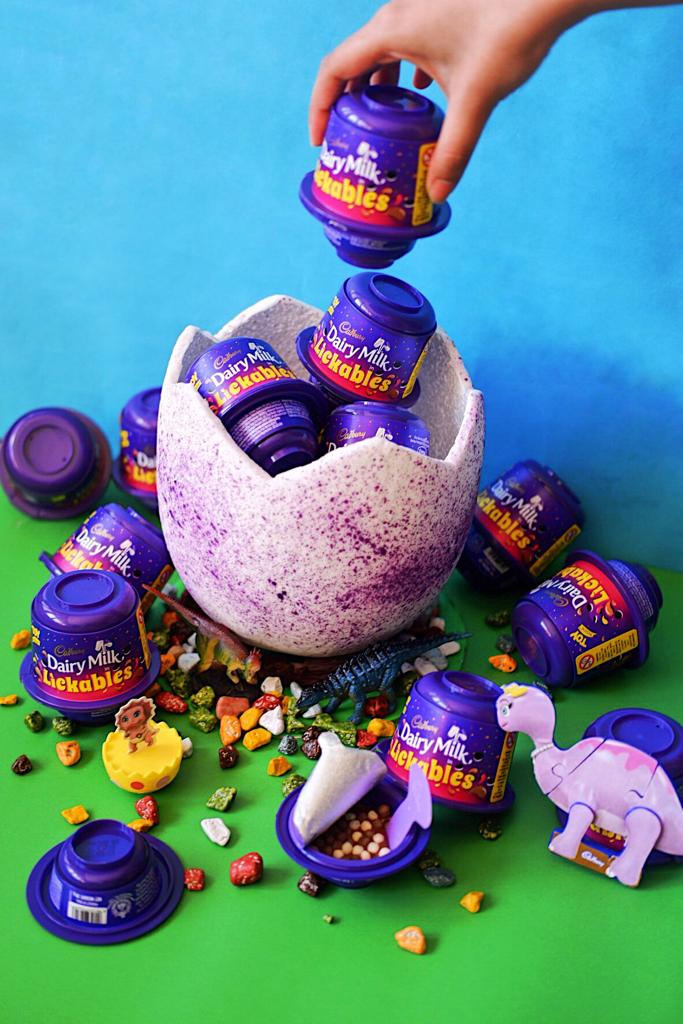 Cadbury Dairy Milk Lickables now come with new dinosaur collectibles! Children will surely anticipate opening their special treats. Will they get a T-Rex? How about a Velociraptor? Or is it a Stegosaurus? Perhaps it's a Triceratops? There are many collectible dinosaurs that will surely keep the kids excited. Unboxing a toy has never been this fun! There are many dinosaur toys to collect.
Moms can use this special treat as a reward for simple things such as completing homework or helping out with house chores. Cadbury Dairy Milk Lickables can also be used to celebrate small wins. It can be a prize for winning an art contest or getting a high quiz score. Small celebrations can be made even more special, thanks to Cadbury Dairy Milk Lickables!
Aside from the free dinosaur collectibles, children will surely love and enjoy Cadbury Dairy Milk's rich, smooth, milk chocolate. In a liquid, spoonable format, Cadbury Dairy Milk Lickables' texture is made even more interesting and delightful by crunchy biscuit bits and wheat crispies. This new treat from Cadbury packs in more fun together with the chocolate everyone knows and loves.
Liven up your days with Cadbury Dairy Milk Lickables and start fun, new bonding traditions! These fun, exciting dinosaur toys will surely make wonderful treats. Sharing Cadbury Dairy Milk's delectably smooth and rich chocolate also makes bonding time much sweeter!
Available at supermarkets & convenience stores nationwide, suggested retail price P47.50.
To know more, like Cadbury Dairy Milk on Facebook (www.facebook.com/cadburyph)
and follow @CadburyPhl on Twitter and Instagram.