QUEZON CITY, Philippines – Care Divas is returning to the stage to kickstart PETA's 50th season. Now on its sixth iteration, the award-winning musical comedy was produced as part of the theater company's 43rd season way back in January 2011.
It was last shown five years ago in December 2012 as a collaborative effort between PETA and Repertory Philippines, with Ms. Joy Virata joining for the run.
This much-awaited re-run opens with an expanded cast and features a number of adjustments to the music and on-stage setting.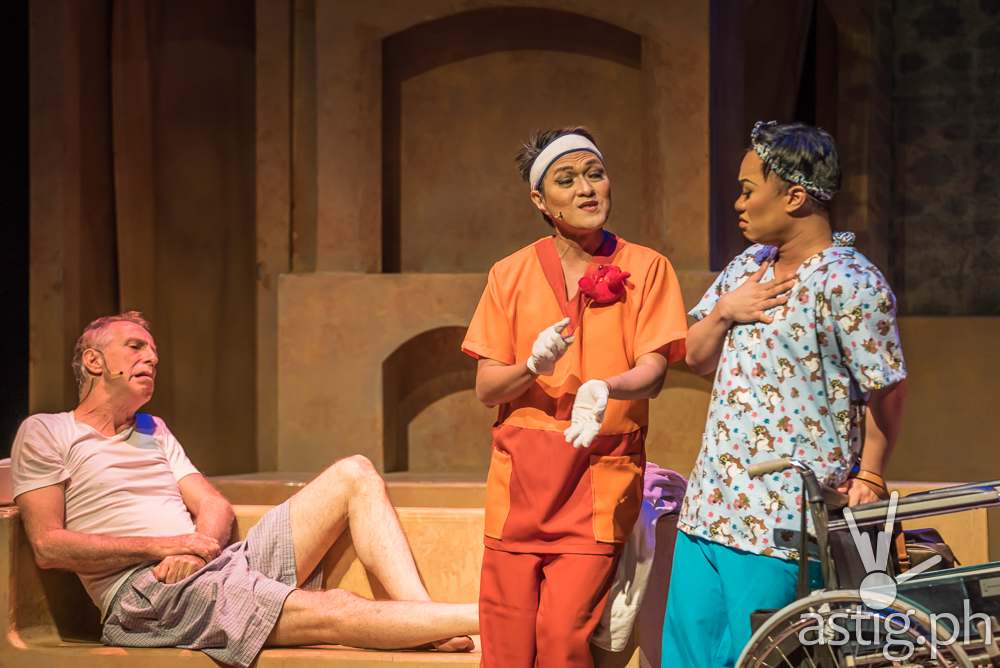 The colorful production follows the lives of five transgender Overseas Filipino Workers in Israel.
Caregivers by day and glamorous drag queen performers by night, the group struggles to survive while searching for acceptance in a foreign land – a very real theme that resonates closely with kababayans working abroad.
On one hand, Care Divas exposes viewers to heavy social issues, discrimination, and threats that Filipino workers abroad have to face on a daily basis.
On the other hand, the harsh reality of life is balanced by lighter moments filled with hope and inspiration – the building blocks of Filipino resilience.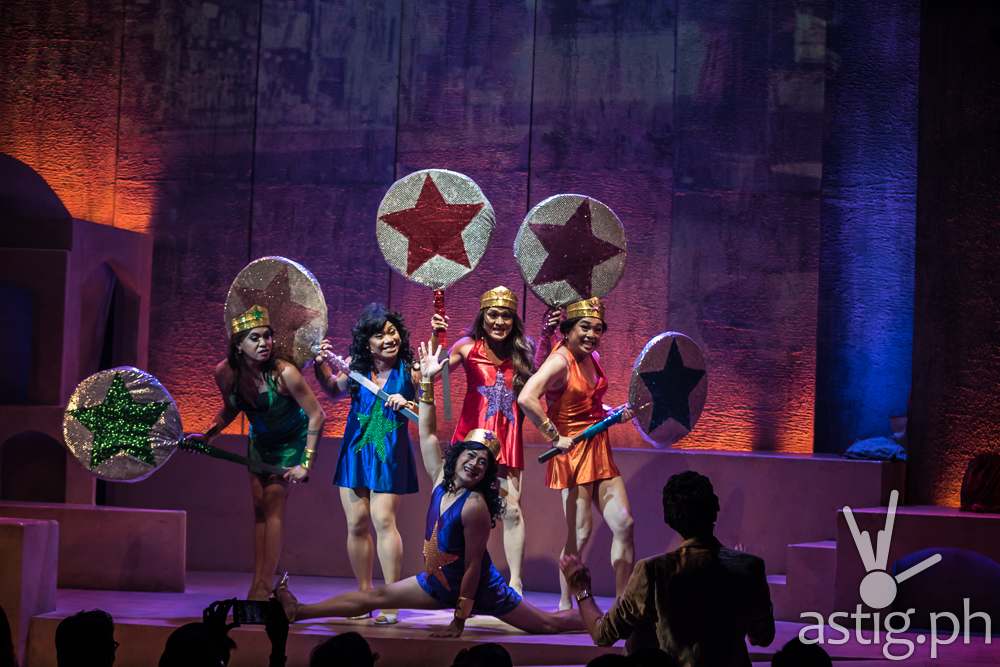 To offset the show's heavier moments, viewers are treated with a generous amount of baklaan – a Filipino brand of gay humor that plays heavily on pop culture and colloquial terms.
Taken as one, the combination creates a roller coaster ride of emotions that mirrors the challenges and triumphs of daily life.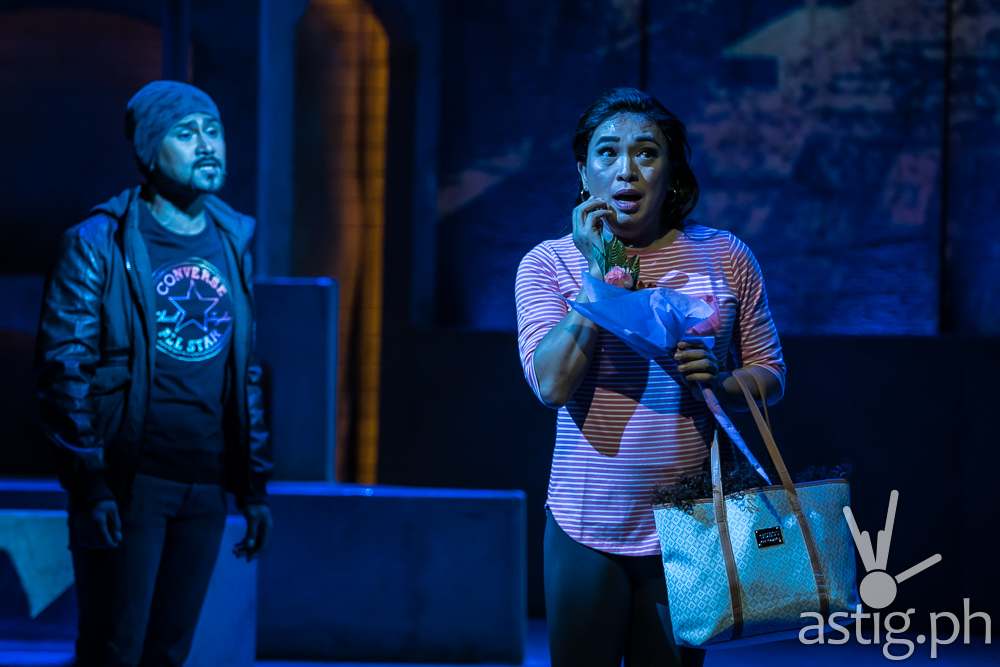 Sexual innuendos are kept in check, making it possible to cater to a broad audience while remaining faithful to the reality it is anchored upon.
There are a number of sexy scenes, and moments of same-sex romance but nothing too sexual. If anything, Care Divas manages to stay sexy and family-friendly at the same time – so feel free to bring everyone along.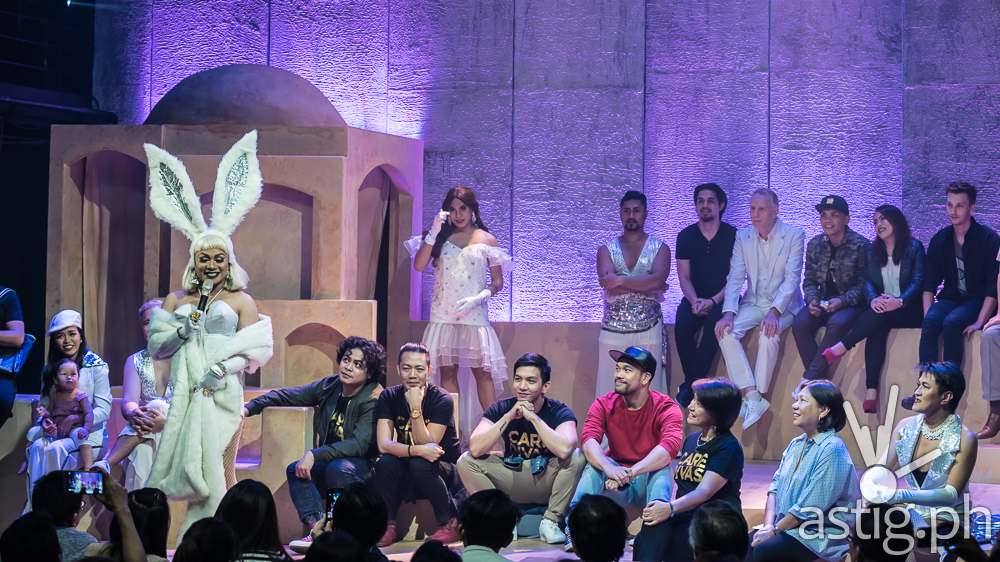 The original Divas will be returning to reprise their original roles, augmented by a new batch of young Divas that will surely tickle returning viewers:
Chelsea: Melvin Lee, Red Concepcion
Shai: Vince de Jesus, Ron Alfonso
Thalia: Dudz Teraña, Jason Barcial
Kayla: Ricci Chan, Gio Gahol
Jonee: Buddy Caramat, Thou Reyes
Care Divas is written by Liza Magtoto and directed by Maribel Legarda – the same tandem that brought us Rak of Aegis.
Click play to watch the video invitation from Care Divas musical director and composer Vince de Jesus.
Care Divas is showing from February 3, 2017 until March 19, 2017. Tickets are available via www.ticketworld.com.ph. For more information, contact PETA at 725-6244, 0917-5391112 or email petatheater at gmail.com.
Photos: Care Divas by PETA Theater
Photo credits: Raffy Yllana
Video: Care Divas by PETA Theater
Care Divas respond to our Miss Universe question, "What is the most significant change for you in the last 10 years?"