Cashalo app was officially launched today, Oct 23,2018 at One Canvas, Makati.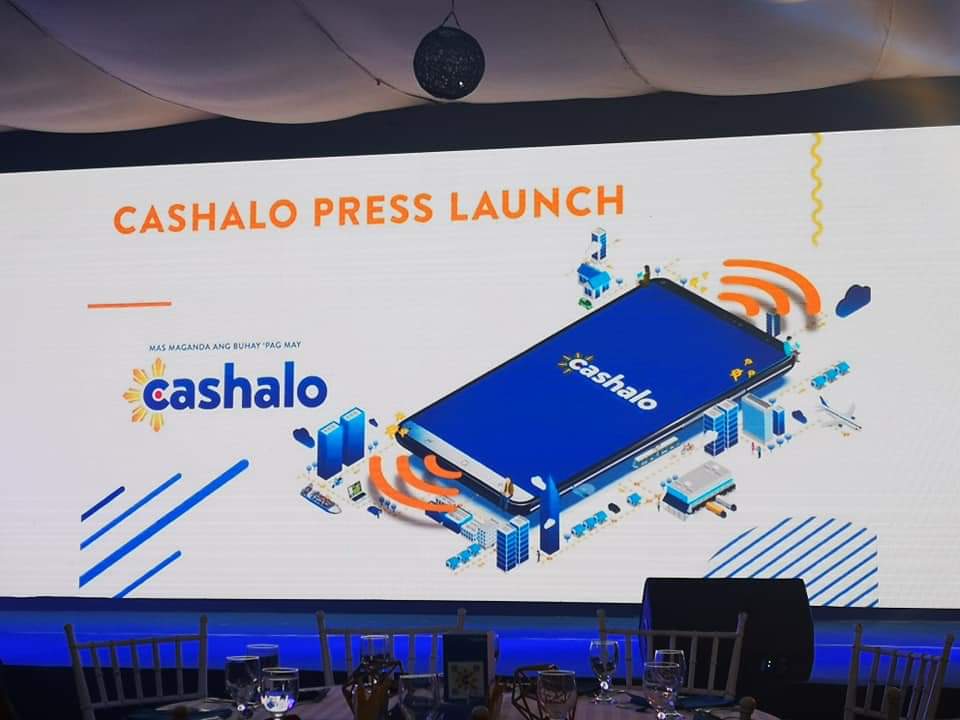 In the event Hamilton Angluben, General Manager of Cashalo led the launching of the service with Geoffrey Prentice, co-Founder, Oriente; Lance Gokongwei, President & Chief Executive Officer, JG SummitHoldings, Inc.; and Joyce Suficiencia, Acting Deputy Director, Inclusive Finance Advocacy Office, Bangko Sentral ng Pilipinas (BSP).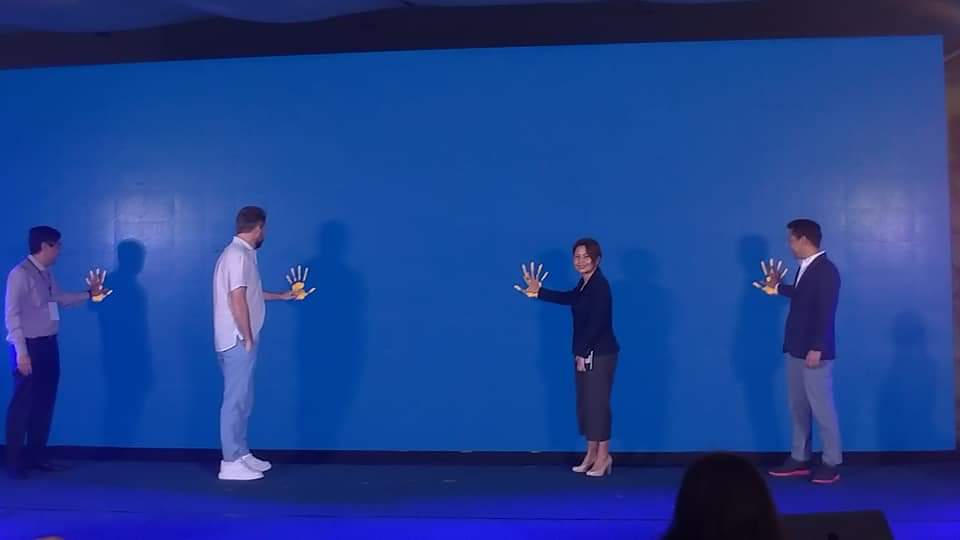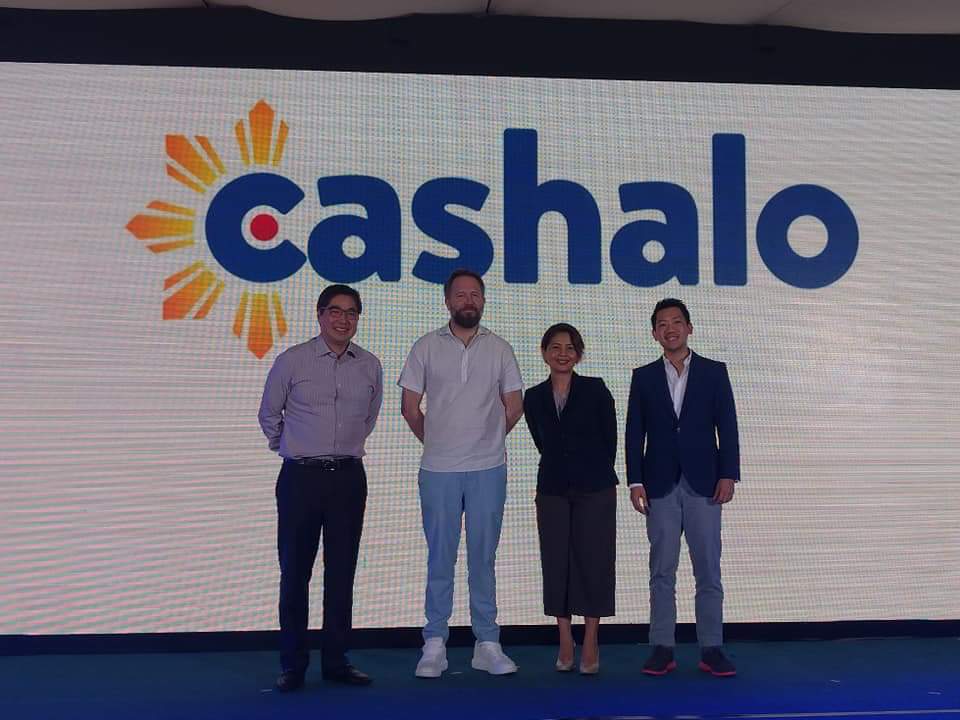 o Cashalo to provide on-demand lending and other personalized financial services to millions unbanked and underbanked consumers and MSMEs across Philippines
0 Proprietary technology provides robust alternatives to traditional credit scoring
0 Extensive offline retail partner network of 250 stores to drive 020 (online to offline) offerin for consumers
0 Strong partnership ecosystem in development to accelerate financial literacy and inclusion i the Philippines in support of Bangka Sentral ng Pilipinas
Cashalo, the Filipino technology and financial services company committed tc accelerating financial inclusion, earlier today officially launched its standalone mobile app that delivers access to affordable and secure credit for millions of underbanked consumers and MSMEs in the Philippines who need access to reliable and trusted financing options.
The Cashalo app is available for download on the Apple and Google Play mobile app stores. Through Cashalo, consumers have access to: 0 multiple purpose-based financing options (small cash loans, consumer goods financing, etc) a service that is paperless, collateral-free and available 24×7 via their own mobile device the lowest interest rates (non-bank) on the market (as low as 3.95%) with no hidden fees real-time credit-scoring choice of repayment schedule approval in as fast as 10 minutes speaking on the occasion, Hamilton Angluben, GM, Cashalo said, "We are excited to unlock greater financial freedom and opportunity for millions of Filipinos and micro entrepreneurs. We share a common mission with the BSP in accelerating financial inclusion in the Philippines. As a Filipino company, we take great pride and responsibility in developing products to achieve that goal."
"Promoting responsible and customer-centric innovations has been the core theme of BSP's financial inclusion initiatives. Innovative digital solutions can potentially transform the lives of Filipinos by making financial services more convenient, affordable and contextualized to their needs and aspirations," said Chuchi G. Fonacier, Deputy Governor, Flnanclal Supervision Sector, BSP.
By leveraging next generation mobile and data technology, Cashalo has a|readv empowered tens of thousands of Filipinos to take control of their financial futures since its beta-|aunch a few months ago. Since then, it has rolled out a number of innovative financing solutions designed to serve Filipinos where they are, and with the financing solutions they want.
Empowering Pinoys with financial freedom at their fingertips, any consumer can apply for a Cashaloan any time whenever they need access to credit for tuition fees, household expenses, specific consumer goods, emergencies, or to start and grow their small businesses via Cashalo's mobiIe app. Consumers are in fuii control as they can keep track of their loan application status and repayment schedule.
CashaQuick is the latest addition to the offering and allows consumers to access a loan amount as small as PHP 1,500, with just one valid |D.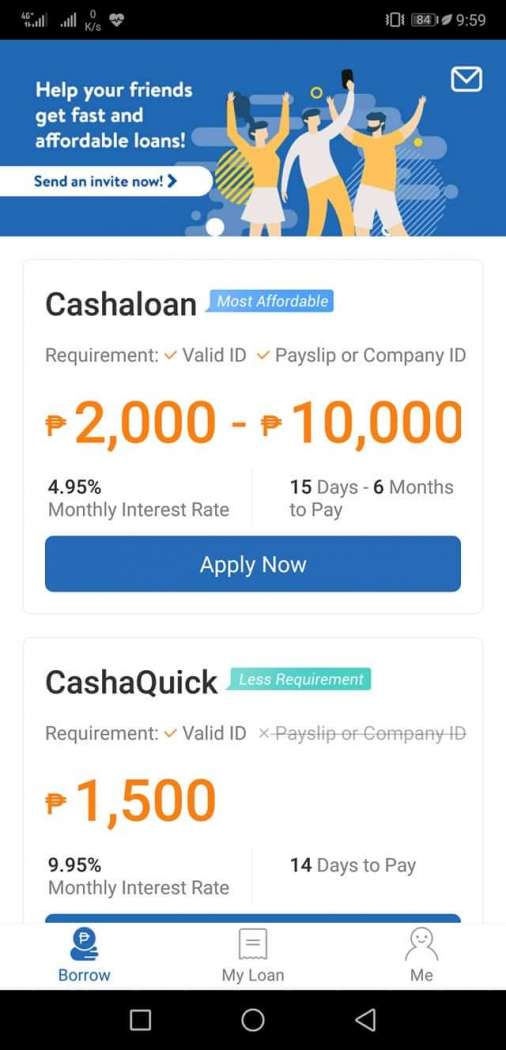 Cashalo has also pioneered an exciting new 020 (offline to online) consumer financing product Cashacart which has been in pilot since August. This exciting new solution enables consumers to access a digitai credit line for their specific shopping needs at retail stores allowing them to purchase multiple products (eiectronics, appliances, household items, etc) across a retail network of 250 partners that include Oppo, Cherry Mobile, Memoxpress, Robinsons Appliances and Robinsons Department stores.
"Cashalo believes in purpose-based lending and has refined its suite of innovative products based on feedback from tens of thousands of consumers," said Angluben. "We're excited to roll-out the Philippines' first-ever, digital basket finance solution CashaCart in the Philippines and allow more Filipinos to elevate their financial wellbeing."
Building Robust Alternatives to Credit Scoring Using Technology
At the core of Cashalo's unique product offering is the company's ability to build on the technology infrastructure of Oriente. Leveraging this, Cashalo's own credit engine is able to collate and analyse a variety of alternative data signals including social consumer behaviour, enabling it to develop reliable alternatives to risk and credit assessments in real-time.
According to the BSP's Financial inclusion Survey 2017, over 77 percent of the Philippine adult population remains unbanked, making it very difficult for traditional financial institutions to have access to any financial or behavioural data points to analyse, on a majority of the population. Existing financial systems were not designed to cope with tens of millions of new customers that came with rapidly increasing populations, or the opportunity risk that came with them. This is also a major reason why, according to the World Bank, over 90 per cent of this population is not covered by a credit bureau.
"With Cashalo we are developing a new infrastructure that addresses the needs of underbanked Filipinos that don't have access to essential financial services," said Geoffrey Prentice, co-Founder, Oriente. "Our cutting-edge, proprietary technology has allowed us to build a reliable alternative to traditional credit assessment models that is purpose-built for the unbanked majority of consumers and MSMEs in the Philippines, unlocking economic potential for millions."
Financial literacy for finclusion
Cashalo understands that increasing awareness and understanding through financial literacy efforts is equally critical. It fully supports the BSP's efforts and aims to be the engine driving [inclusion in the country, enabling millions of Filipinos with no credit history build financiai identities to elevate their economic weii-being and participate in the global economy.
"At the core of Cashalo is a strong social purpose, designed to empower and transform the lives of every Filipino," said Lance Gokongwei, President & CEO, JG Summit Holdings, Inc. "The team at Cashalo is Iaser-focused on this goal and we're thrilled to fully support them in our common mission to build a brighter and more inclusive future for every Juan."
Cashalo recently partnered with social-development NGO Knowledge Community in developing a nation-wide, grassroots community engagement program to drive financial awareness and foster financially responsible habits through a set of simple learning modules.
These have been specifically created to ensure a wide demographic of Filipinos (including blue collar workers, teachers, employees, university students, farmers and other community members) are able to attain a degree of knowledge, aptitude, and skills, necessary to be more financially aware and responsible. The program is currently underway in Metro Manila and will be rolled out in key cities in Visayas and Mindanao by mid-2019.
"Cashalo was founded on the principles of inclusion and innovation," shared Angluben. "We have a significant opportunity and are excited to take the lead in delivering lasting, positive social impact for future generations through our technology and finclusion efforts. "