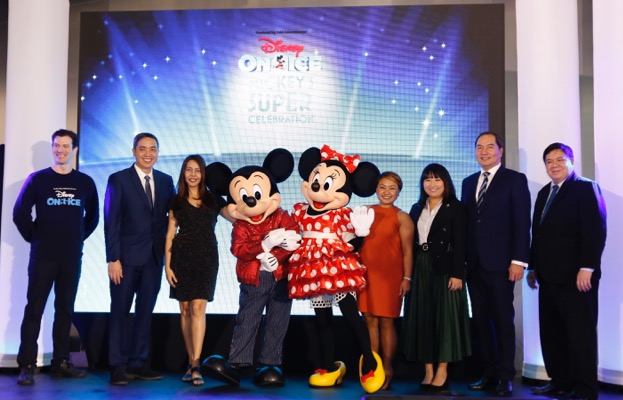 PLDT is an official sponsor of this year's Disney On Ice presents Mickey's Super Celebration. As a special treat, PLDT Home Fibr subscribers get 10% savings on select tickets by simply presenting 2 valid IDs and their latest valid PLDT Home bill at SM Ticket Outlets from Dec 7 to 16, 2018. Joining Mickey and Minnie in the photo are (from left): Grant Marron, Disney On Ice Performer; Arnel Gonzales, AVP for Operations – Mall of Asia Arena;Byox Gonzales, PLDT Home Head for Brand Activations; Annab Monzon, PLDT Home Head for Smart Home Innovations; Colleen Sun, Regional Marketing Manager – FELD Entertainment; Herman Medina-Cue, COO – SM Lifestyle Entertainment, Inc.; and Francis Bonnevie, VP for Mall of Asia Arena. 
It is once again that time of the year when you and the family look forward to watching a very special Christmas show on…Ice !!!
Minnie Mouse, Donald Duck and Goofy join Mickey in a high-energy opening that is a modern take on the film that started it all, Steamboat Willie. With some help from the audience, Mickey and pals venture through the various Disney worlds sharing meaningful moments from treasured tales spanning generations to determine what their favorite memory of all time is.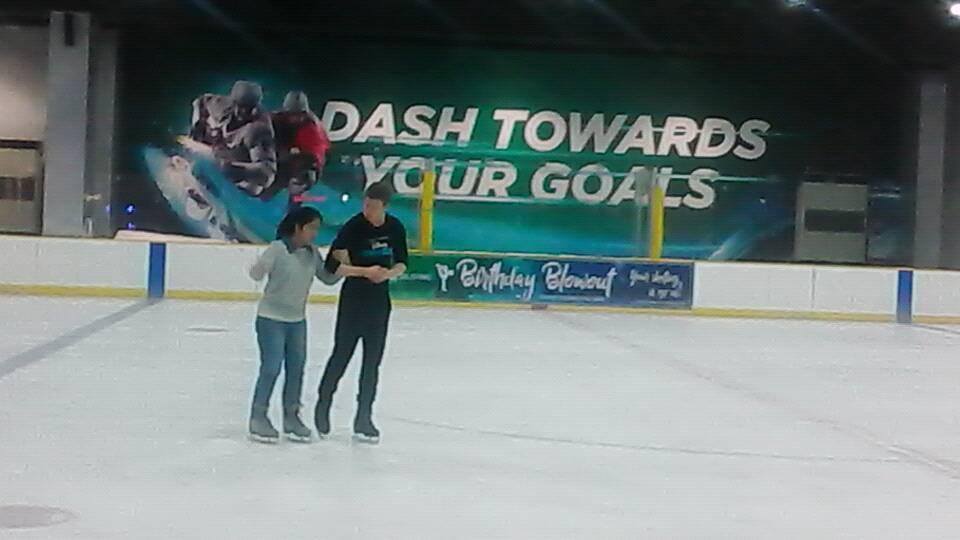 Take part on a celebration commemorating 90 years of Mickey Mouse as Disney On Ice presents Mickey's Super Celebration from December 25, 2018 until January 6, 2019 at the SM MOA Arena. Produced by Feld Entertainment Inc. this production honors Walt Disney's legacy by bringing acclaimed stories like Moana and Toy Story to life on the ice.
And speaking of Moana, this latest segment of the show will have its debut so expect it to be as exciting and fun amidst the costumes, lighting and sound spectaculars.
"In this new Disney On Ice production, we pay tribute to Walt Disney and the true original icon, Mickey Mouse," said Executive Vice President of Feld Entertainment and Producer Nicole Feld.
"Each section of the show was carefully selected to immerse families in an array of beloved stories that they have grown to know and love. With live hosts and interactive segments, we hope our fans have an amazing experience that leaves them with memories that last a lifetime."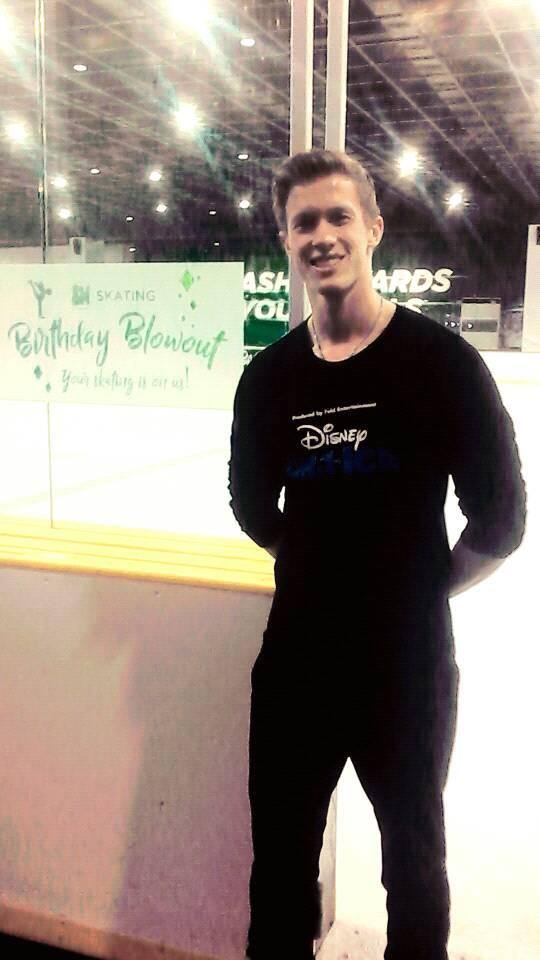 We were able to catch a quick chat with ice performers Sara, Louis and Grant during the launch. Originally from Florida, this is Sara's first time in the Philippines and she's grateful and excited to be performing before the Pinoy audience. She likes the weather which is quite similar to back home. Louis on the other hand, has been here five years ago while Grant was here last 2015. Both guys have nice and memorable Manila performances and that could probably be the reason they are back.
"The audience response here is warm and fun. I have traveled and toured with the group and I have yet to find a particular crowd not reacting to Elsa's "Let It Snow"! states Grant with a big smile.
After the launch program, the three awesome skaters accompanied ice skater newbies on the ice and made them feel safe and comfortable on bladed ice skating shoes.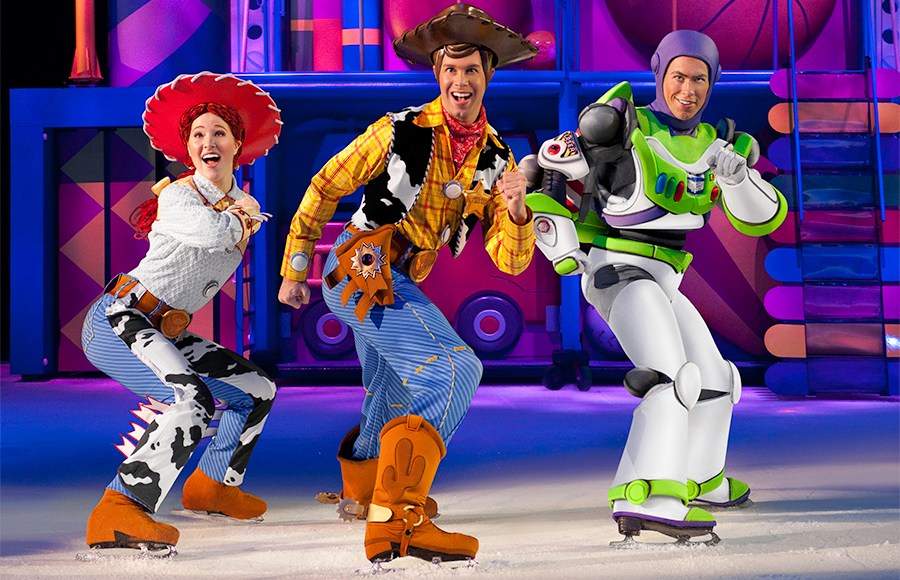 As Mickey looks back on unforgettable Disney moments, families will be taken on a high-seas adventure with Moana as she displays courage to save her island, journey to the wintery world of Arendelle as royal sisters Anna and Elsa discover true love is the most powerful magic of all, and experience the mysterious magic of Fantasia as a Sorcerer's Apprentice makes brooms come to life. The Emotions –Joy, Sadness, Anger, Fear and Disgust– from Disney•Pixar's Inside Out make their Disney On Ice debut in the Philippines as the hosts of the show relive classic and contemporary Disney stories in an emotional rollercoaster with Mickey and the gang.
Fans will find themselves under the sea with their favorite, forgetful blue tang, as Dory embarks on a life-changing excursion to find her family. Audiences will also join the Disney Princess as they use perseverance, determination and hard work to inspire Mickey and children around the world to celebrate their favorite Disney memories.
As the show builds to the finale, fans will have the opportunity to vote and pick outfits for Mickey and Minnie to wear during the final celebration.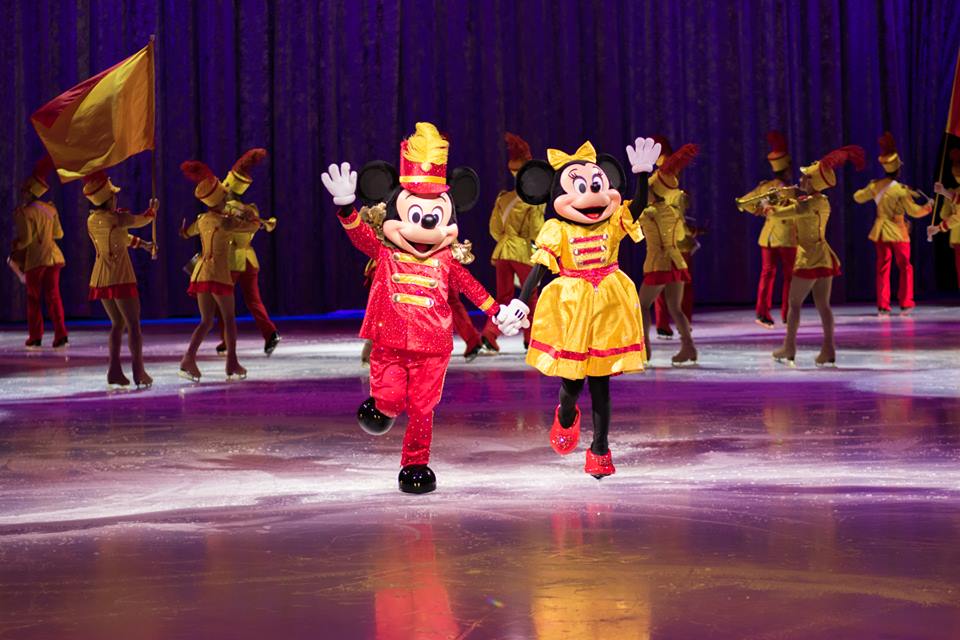 Tickets for Disney On Ice presents Mickey's Super Celebration are on sale now through all SM Tickets outlets nationwide. Visit www.smtickets.com for details on seats and show dates.
Stay current on the latest developments through social media at:
Facebook:  www.facebook.com/DisneyOnIce ; www.facebook.com/MOAArena
Twitter: @DisneyOnIce ; @MOAArena
Instagram: @DisneyOnIce; @MOAArena