Bagnet! Who doesn't love this classic putok-batok dish from Ilocos? The combination of tasty meat and crispy skin makes it the perfect pair for rice or by itself with a cold glass of beer. For best results, dip in your favorite suka or sarsa.
However, good bagnet is not that easy to cook. Unlike the lechon kawali, it takes time and effort to prepare, so most of us just buy the cooked version outside – until recent events forced us to stay indoors – is this the end for bagnet lovers?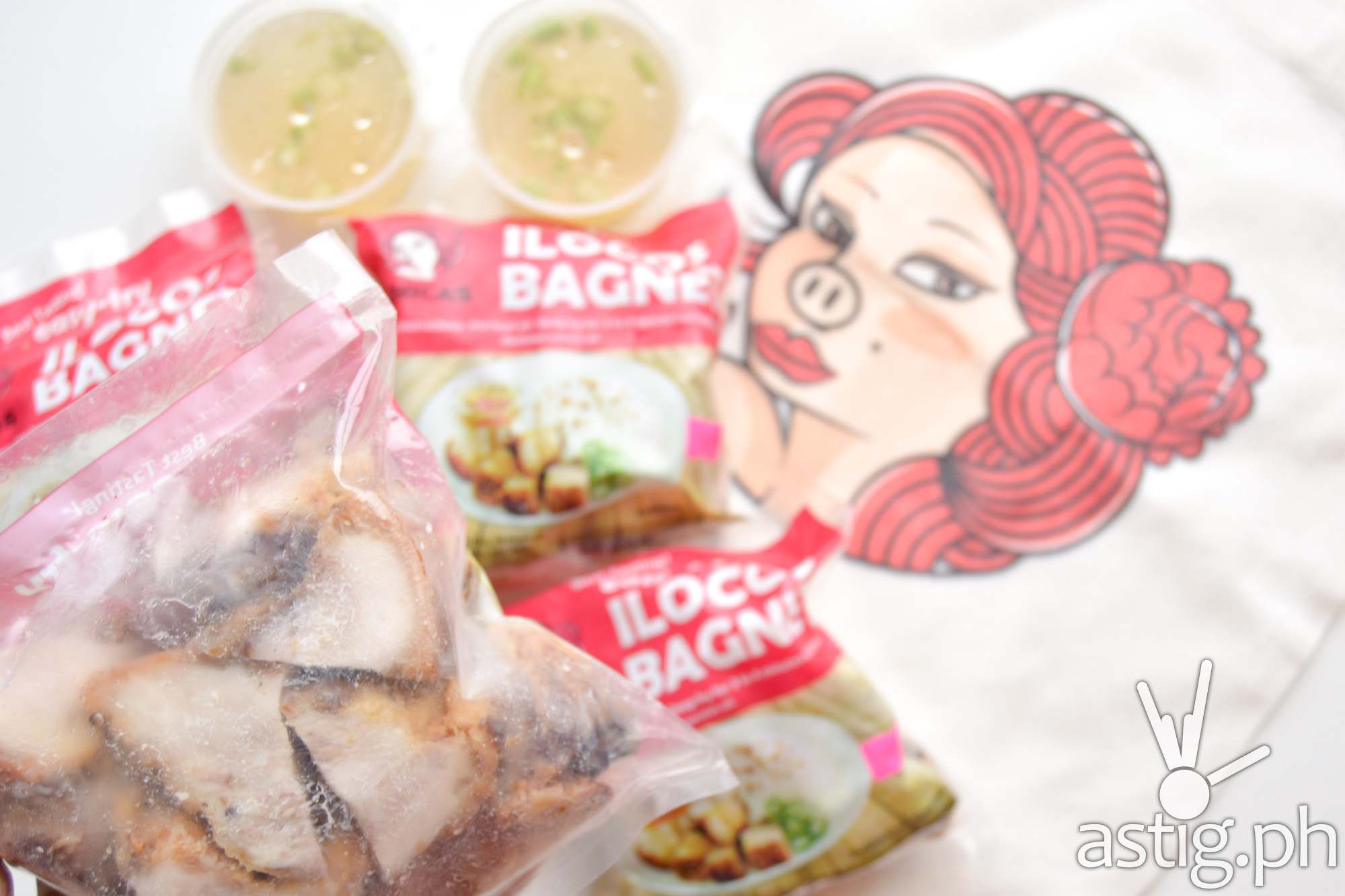 Enter Chica's Bagnet Express: Founded in November 2016, as food park stall, Chica's has since opened 3 dine-in restaurants in Metro Manila, gaining fame for its bestsellers, the Kare-Kare Bagnet and Chicharon Bulaklak. Forced to limit their operations due to COVID-19 restrictions, Chica's eventually moved online, selling frozen bagnet ready for frying.
We recently tried their bagnet to find out what the Chica's "Crisperience" is all about, and – spoiler alert – we just can't get enough of its melt-in-your-mouth skin!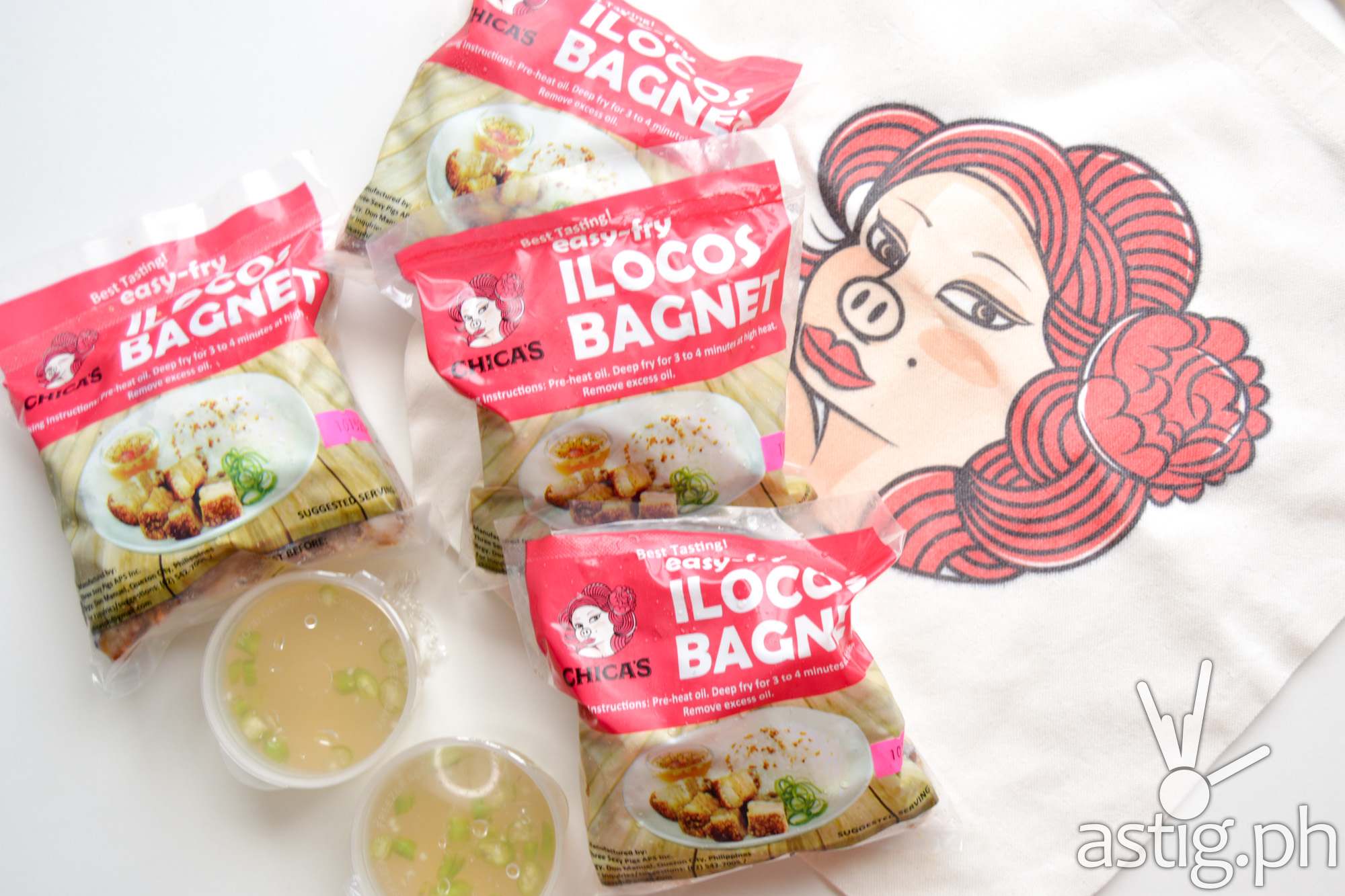 Our bagnet arrived via Grab packed in a nice bag bearing the Chica's logo: you know, that sexy, sassy pig with the mole and flowers in her hair?
We immediately threw one pack into the fryer and refrigerated the rest. It was super easy: preheat oil, deep-fry the bagnet for 3 to 4 minutes over high heat (~375 degrees Fahrenheit), shake off excess oil, and enjoy!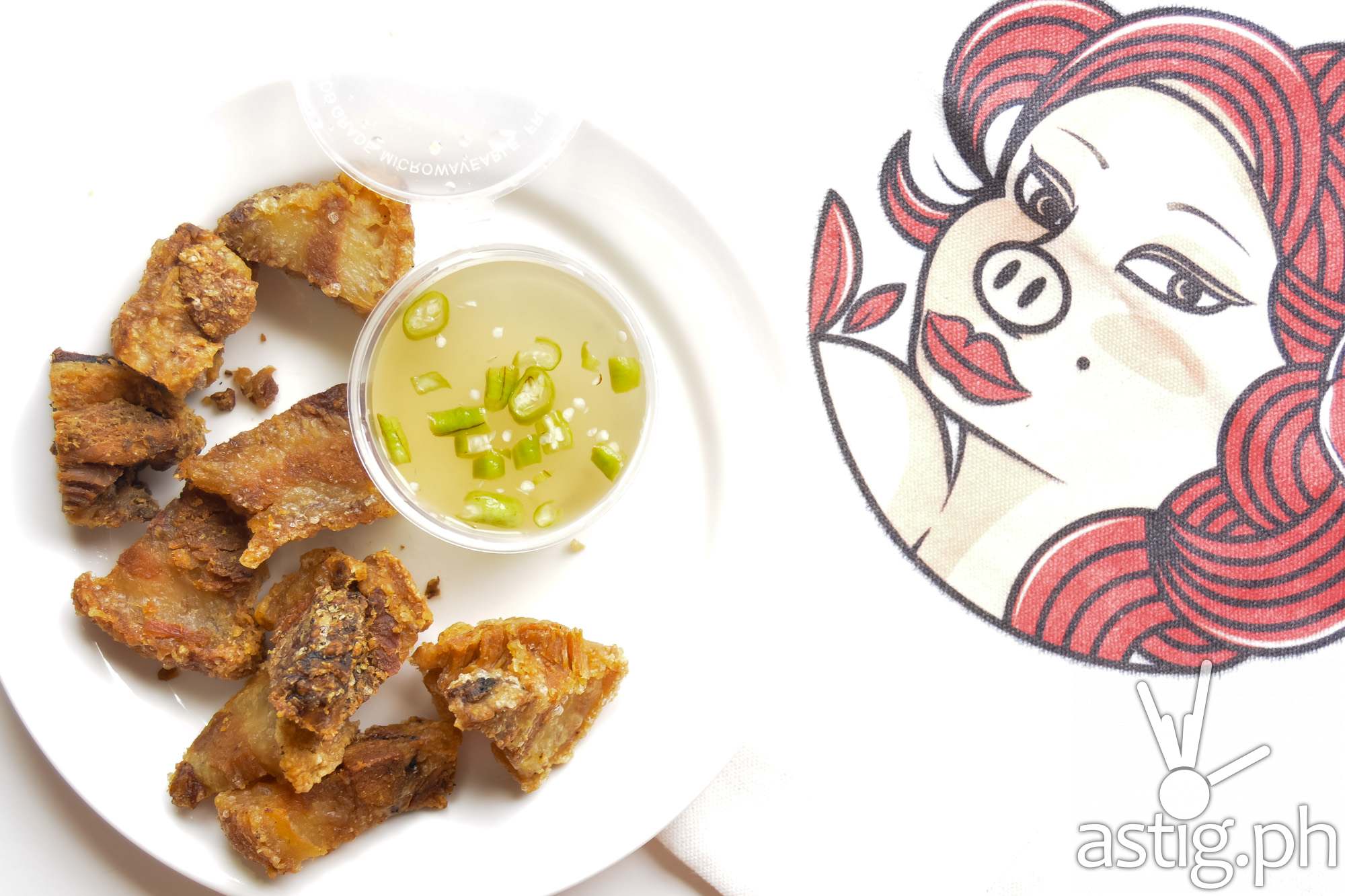 The result: tasty, tender pork meat and super crispy, melt-in-your-mouth Chicharon-like skin!
For best experience, dunk the bagnet into your favorite suka or sarsa – you can even order frozen sauces like kare-kare and dinuguan from Chica's!
Aside from frozen bagnet and specialty sauces, you can order other ready-to-cook favorites such as chicharon bulaklak, crablets, and chicken skin. Frozen bagnet currently comes in ready-to-fry 300-gram packets good for 2-3 persons.
For the more enterprising readers out there, there's a Ka-Chica Reseller Program where you can sell their products from home.
Verdict
Chica's Bagnet Express uses good quality raw materials that results in tasty, tender meat and crispy, melt-in-your-mouth skin. It can go directly from freezer to fryer, so it's a quick and easy viand with a long shelf-life – just open one pack, toss it in the fryer for 4 minutes, and serve it over piping hot rice!
Priced at P155 per 300 gram serving, Chica's Bagnet Express is an inexpensive way to make your quarantine meals extra special! Don't forget to pair it with your favorite sauce!
So tell us, are you #teamsuka or #teamsarsa?
Chica's Bagnet Express
Facebook: https://www.facebook.com/chicasbagnetexpress/
Instagram: https://www.instagram.com/chicasbagnetexpress/
Phone: 0917 841 6711
E-mail: chicas at bagnet.ph
Branches: 999 Mall Binondo, Victoria De Manila at Taft Avenue, Welcome Rotonda Quezon City