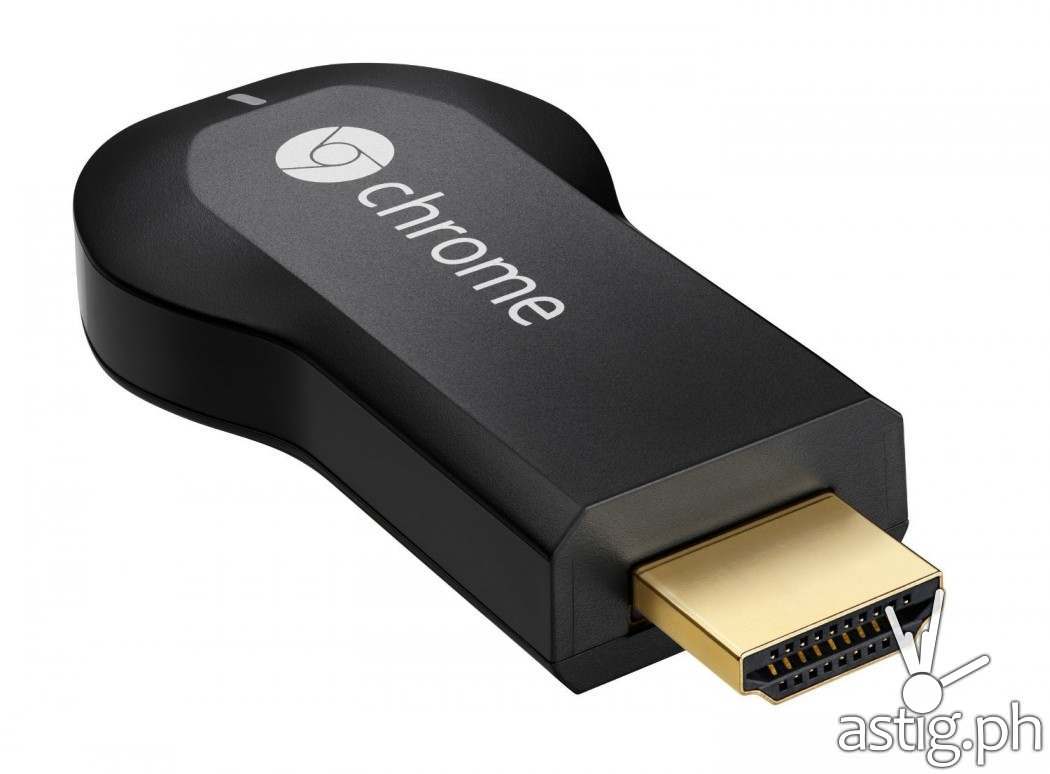 What's new and what's up with Google? Say hello to Chromecast!
Chromecast is a thumb-sized media streaming device that plugs into the High-Definition Multimedia Interface (HDMI) port of one's television set at home.
With Chromecast, customers can stream their smartphone, tablet, or laptop to a bigger screen for a better and more inclusive viewing experience.
Chromecast can also be used as a remote control for TV, set-up a party at home with the TV set as instant DJ or VJ, enjoy family game-time with smartphones as controllers, watch shows that only selected users can hear, and view Chromecast-ready apps.
Chromecast is compatible with Android devices, tablets, iPhones, iPads, Macs or Windows laptops or Chromebooks, allowing users to cast their favorite entertainment and apps to the big screen.
To use Chromecast, customers can plug in the device to an HDMI TV and a power source, download the app on a smartphone device, tablet, or laptop, authenticate the code, and click the cast icon on their apps to view content on TV.
Consumers can also enjoy the following apps which are Chromecast-ready:
• TV and Movies: Hooq, CrunchyRoll, Stream2Cast, AllCast, Flixster, Dailymotion, Viki, SkyOnline and more.
• Games: Just Dance Now, Monopoly Dash, Wheel of Fortune, Rube, Catch Phrase Blitz, FitFlap, Scrabble Blitz, Alien Invaders, Big Web Quiz and more.
• Sports: NBA App, MLB, Red Bull TV and more.
• Photos and Videos: YouTube, Chrome, Piccastr, BubbleUPnP, Pixlr, Lyve, Avia, Picture Cast, DayFrame and more.
Chromecast is available thru Globe Home Broadband for free starting at Plan P1.299. For Platinum Broadband customers at Plan P2,499 with 24-month lock in period.