It's that time of the year!
The Cinemalaya Philippine Independent Film Festival is back for its 19th edition with 10 new feature films in competition, including the first documentary and animated entries.
This year's theme is "IlumiNasyon".
During it's official launch last July 5th, Festival Director Chris Millado shared that Cinemalaya 2023 will take place from August 4 to 13 at the Philippine International Convention Center, a new home for the festival as the Cultural Center of the Philippines' (CCP) main building undergoes renovations.
And this venue set up at the PICC will prevail in the next few years until the CCP opens its doors to the public once again.
Films will also be screened at the CCP's Black Box Theater, TriNoMa, Ayala Malls Manila Bay, and Glorietta cinemas.
Presenting the list of the 10 competing full-length films at this year's Cinemalaya, including their filmmakers, cast and synopsis.
"Ang Duyan Ng Magiting"
Directed and written by Dustin Celestino
Starring Dolly De Leon, Bituin Escalante, Agot Isidro, Miggy Jimenez, Jojit Lorenzo, Frances Makil-Ignacio, Paolo O'Hara, Joel Saracho and Dylan Ray Talon
Synopsis: An anthology film of life and violence in the Philippines following a college professor, a university chancellor, a social worker, a police chief, two students, two mothers, and a lawyer as affected by war, terrorism and politics in the country.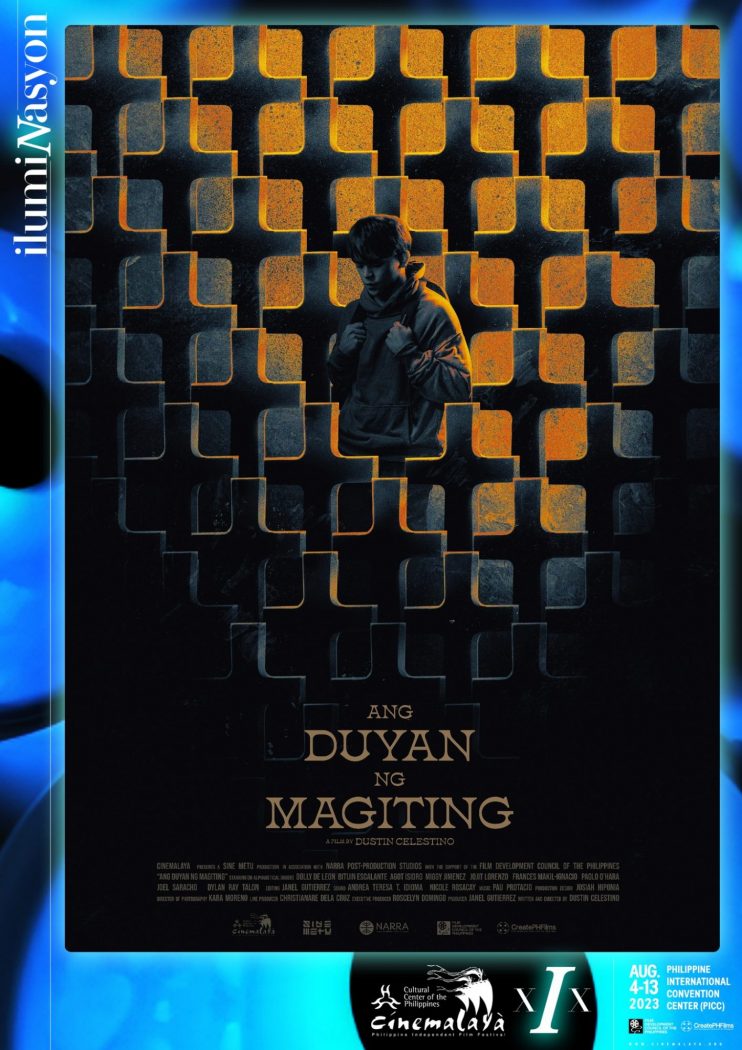 "As If It's True"
Directed and written by John Rogers
Starring Khalil Ramos and Ashley Ortega
In supporting roles are  Adrianna So, John Silverio, Angellie Sanoy, Rachel Coates and Marnie Lapus
Synopsis: A burnt-out content creator and a depressed, struggling musician get into a relationship with mutual intentions of capitalizing on one another; however, a blur forms between exploitation and real love.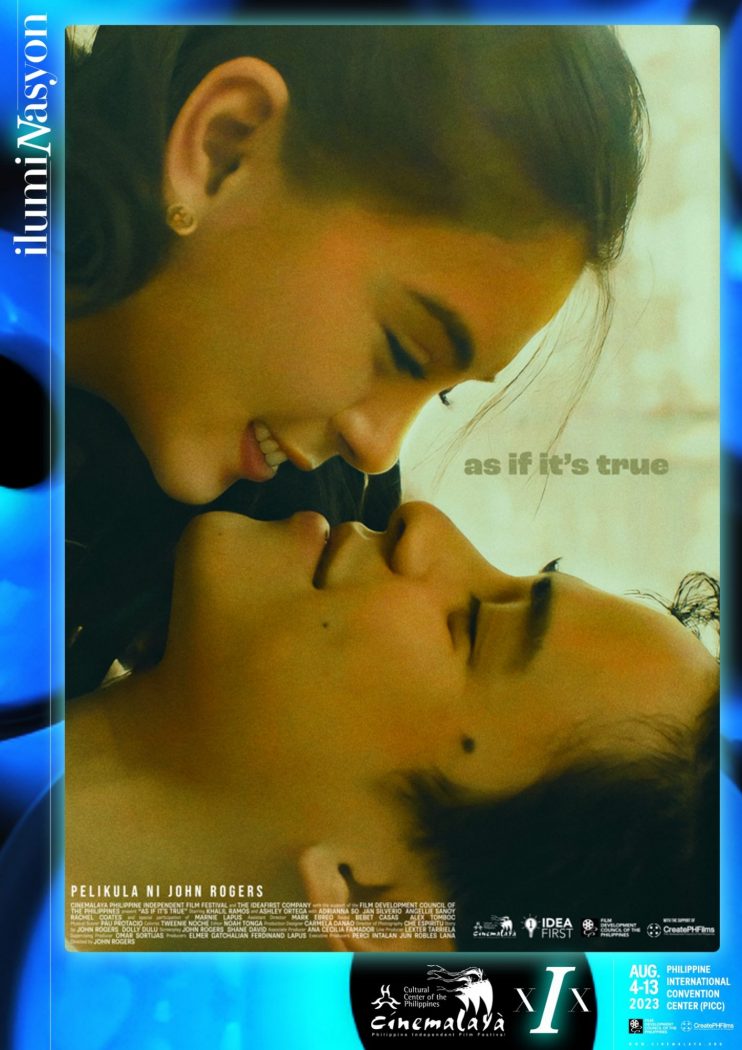 "Bulawan Nga Usa" (Golden Deer)
Directed and written by Kenneth De La Cruz
Starring Ron Matthews Espinosa and John Niel Paguntalan
In supporting roles are CJ Pagayon, Filemon Capanang, Babbeth Fuentes Vargas, Tara Rose Molina, GC Castro, Lolita Madrid, Krystoffer Ays Grabato and Sharon Idione
Synopsis: A young man goes up a mountain to escape reality and faces events that draw a thin line between mystery and self-discovery.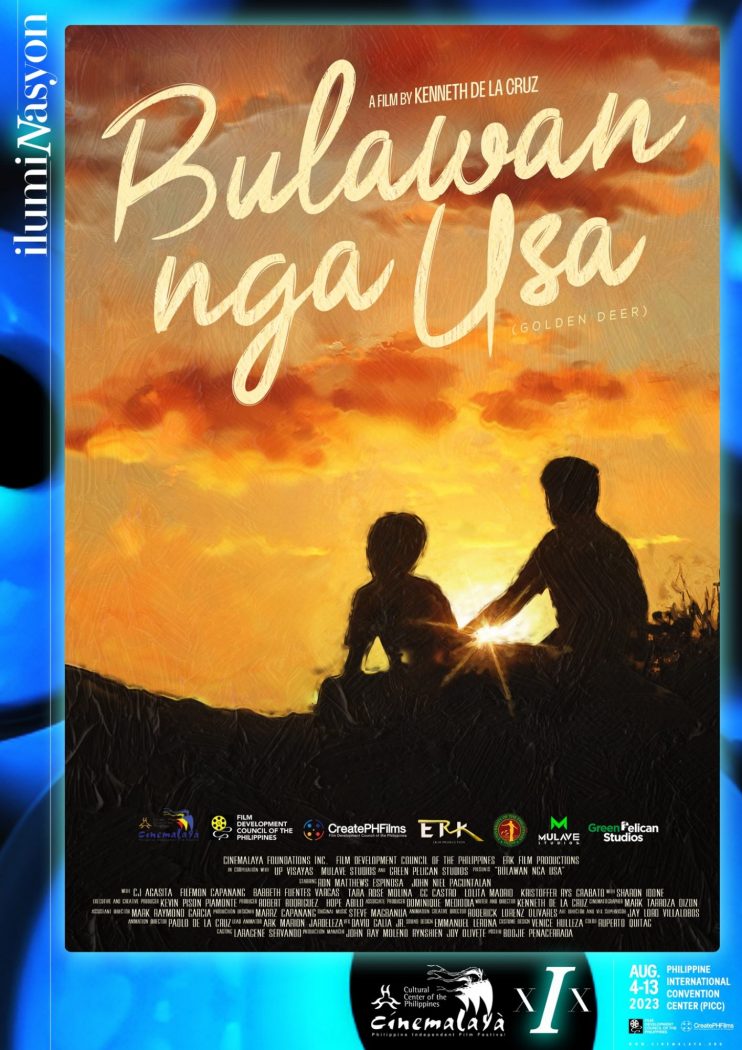 "Gitling"
Directed and written by Jopy Arnaldo
Starring Gabby Padilla, Ken Yamamura and Emmanuel Dela Cruz
Synopsis: A woman who called off an engagement and a man who escaped his cheating wife cross paths in Bacolod to work on the latter's film, finding solace in a friendship they never knew they needed.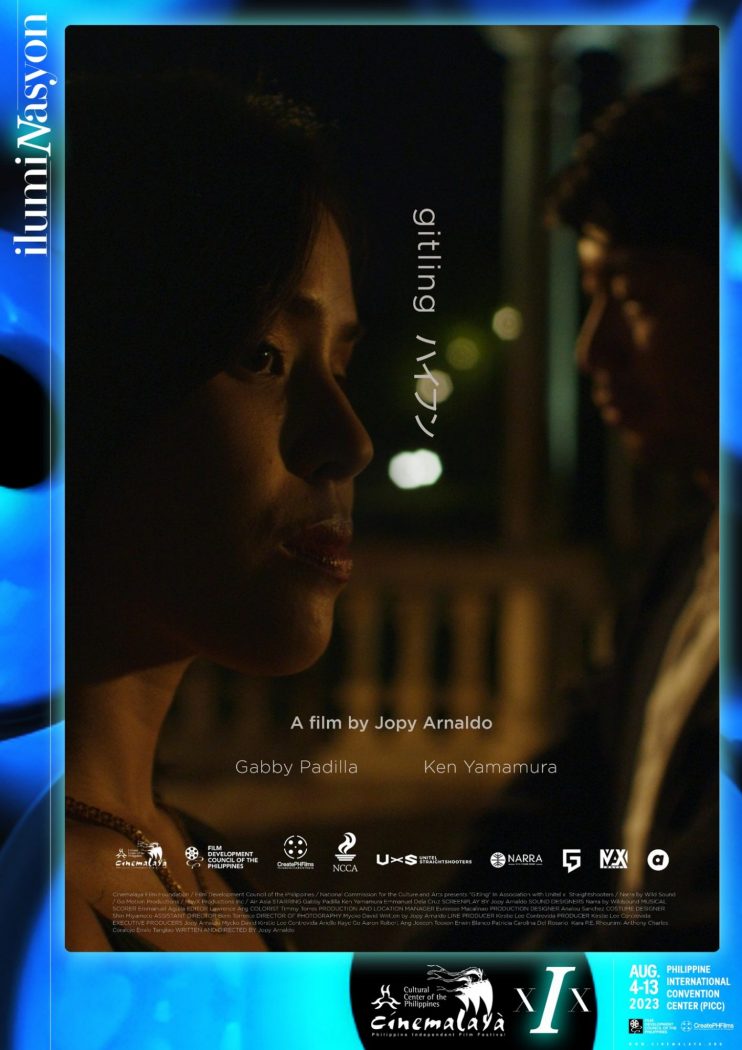 "Iti Mapupukaw" (The Missing)
Directed and written by Carl Joseph Papa
Starring Carlo Aquino, Gio Gahol and  Dolly De Leon
Synopsis: Cinemalaya's first animated full-length entry follows the twists and turns of a mouthless young man's life as his memories untangle when an alien enters the picture.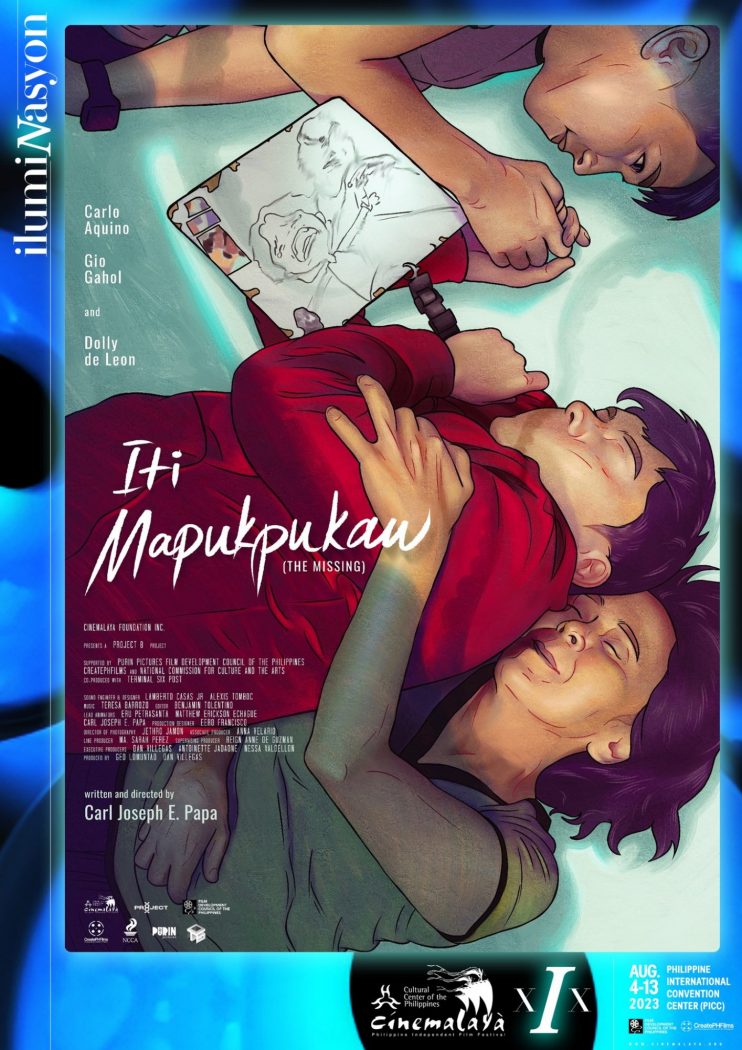 "Huling Palabas"
Directed and written by Ryan Machado
Starring Shun Mark Gomez and Bon Andrew Lentejas
In supporting roles are Jay Gonzaga, Serene Magiliw, Senanda Gomez and Cedrick Juan
Synopsis: A teenager looks for his long-lost father on VHS tapes when suddenly two movie-like characters appear in his small hometown.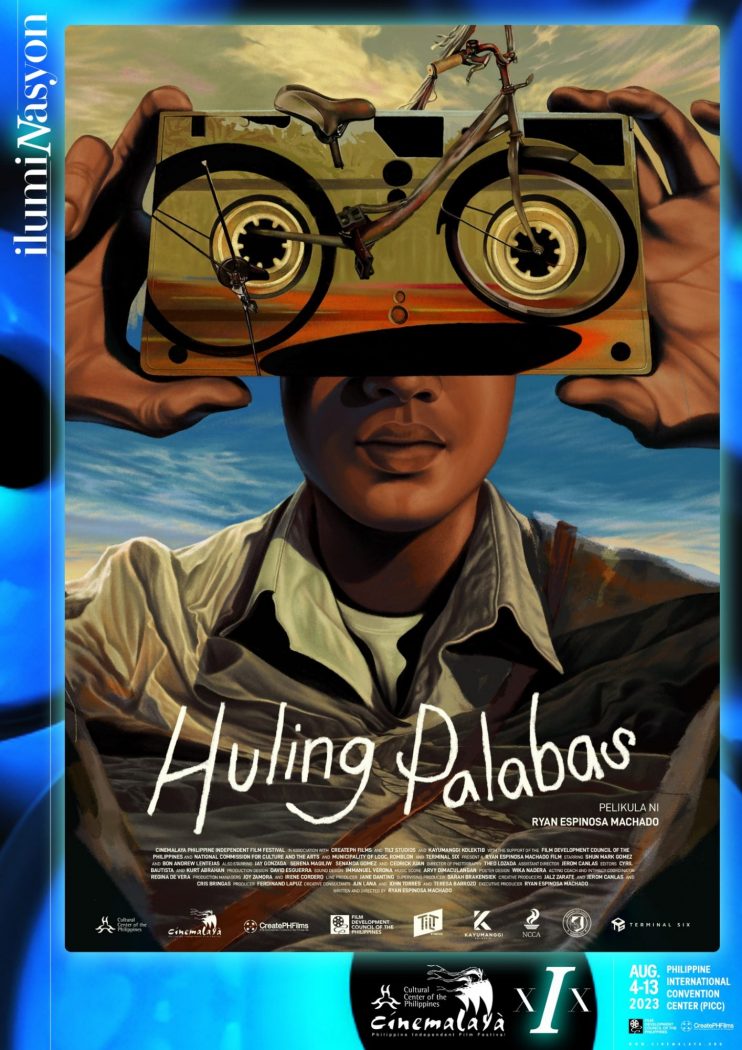 "Maria"
Directed by Sheryl Rose Andes
Synoposis: Cinemalaya's first documentary in the full-length competition follows three women named Maria on a journey to seek truth and fight for justice as the Philippines becomes a shrinking civic and democratic space that fosters a culture of impunity.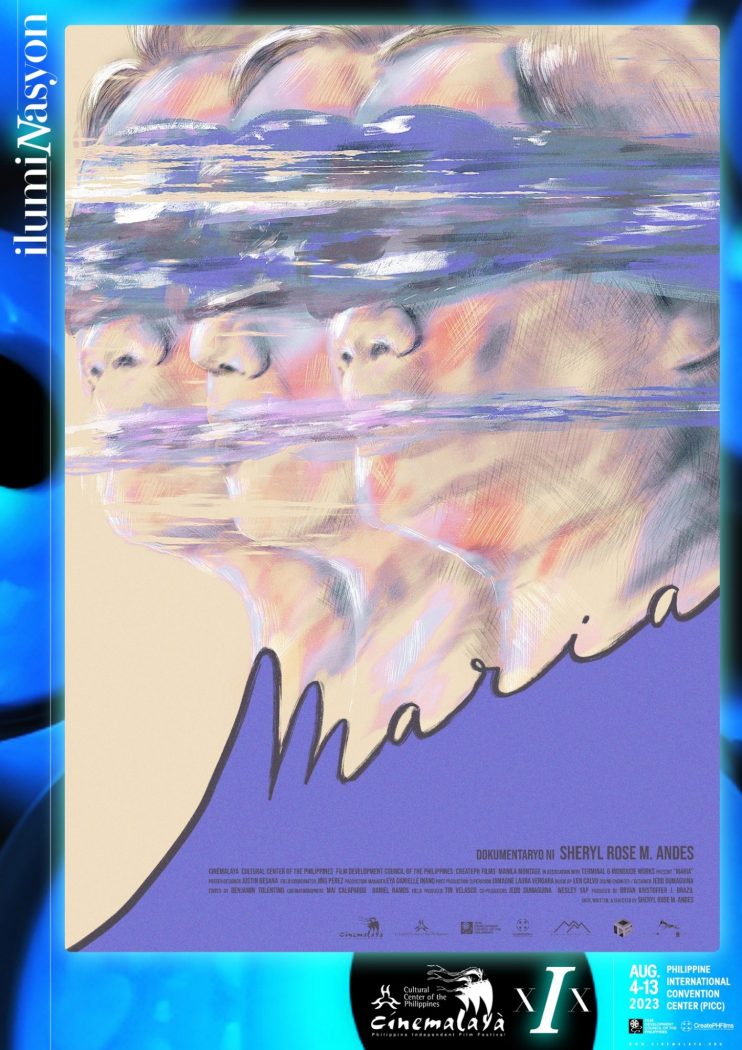 "Rookie"
Directed by Samantha Lee
Written by Lee and Natts Jadaone
Starring Pat Tingjuy, Aya Fernandez and Agot Isidro
Synopsis: A queer film that follows a tall, awkward teenager who moves to a new town and is forced to join her new all-girl Catholic high school's volleyball team and ends up falling for the team captain.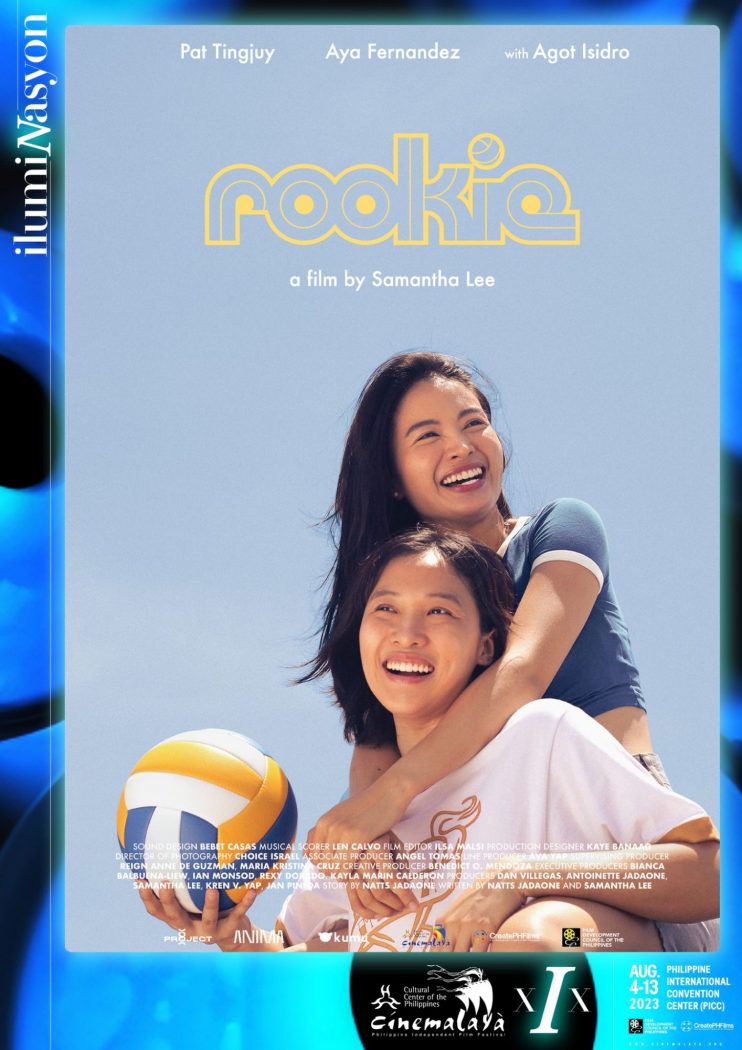 "Tether"
Directed and written by Gian Arre
Starring Mikoy Morales and Jorrybell Agoto
Synopsis: After a one-night stand, an arrogant playboy and a timid young woman discover that any pleasure or pain they inflict on themselves is simultaneously felt by the other.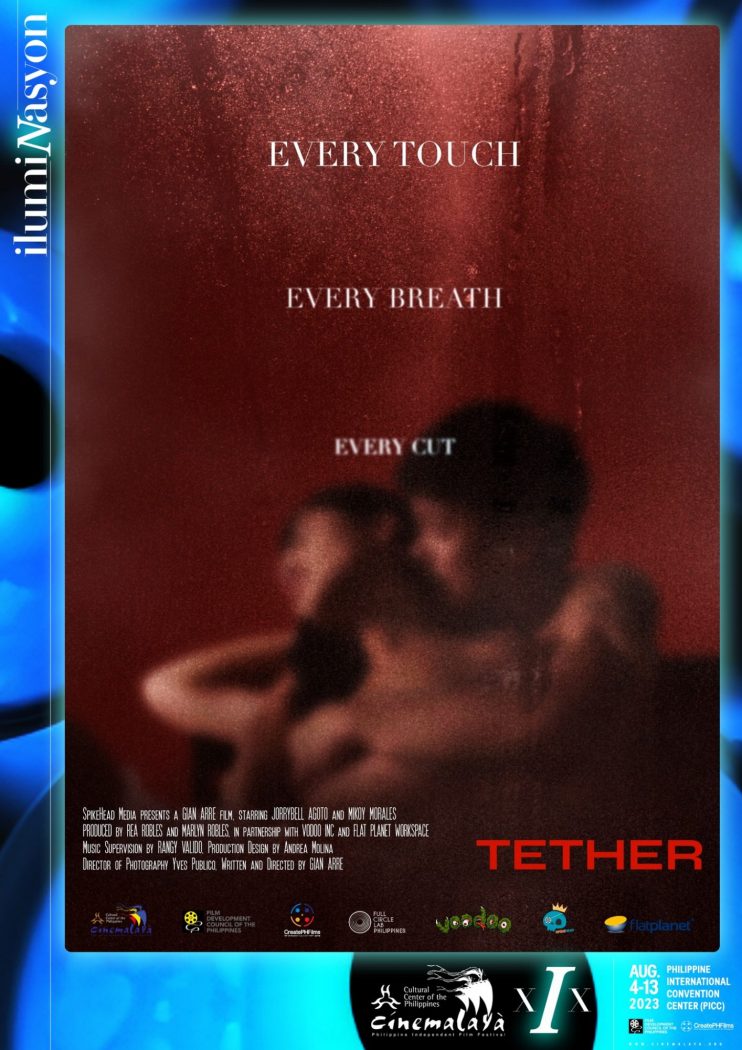 "When This Is All Over"
Directed and written by Kevin Mayuga
Starring Juan Karlos Labajo and Jorrybell Agoto
In supporting roles are Ana Abad Santos, Chaye Mogg, Nour Hooshmand, Jico Umali, Renee Dominique, Aaron Maniego, Jonathan Tadioan, Lottie Bie, Zara Loayan and Lotlot Bustamante
Synopsis: A disconnected, desperate individual forges a deal with privileged misfits to plan a secret party at the height of a global pandemic as an escape from reality.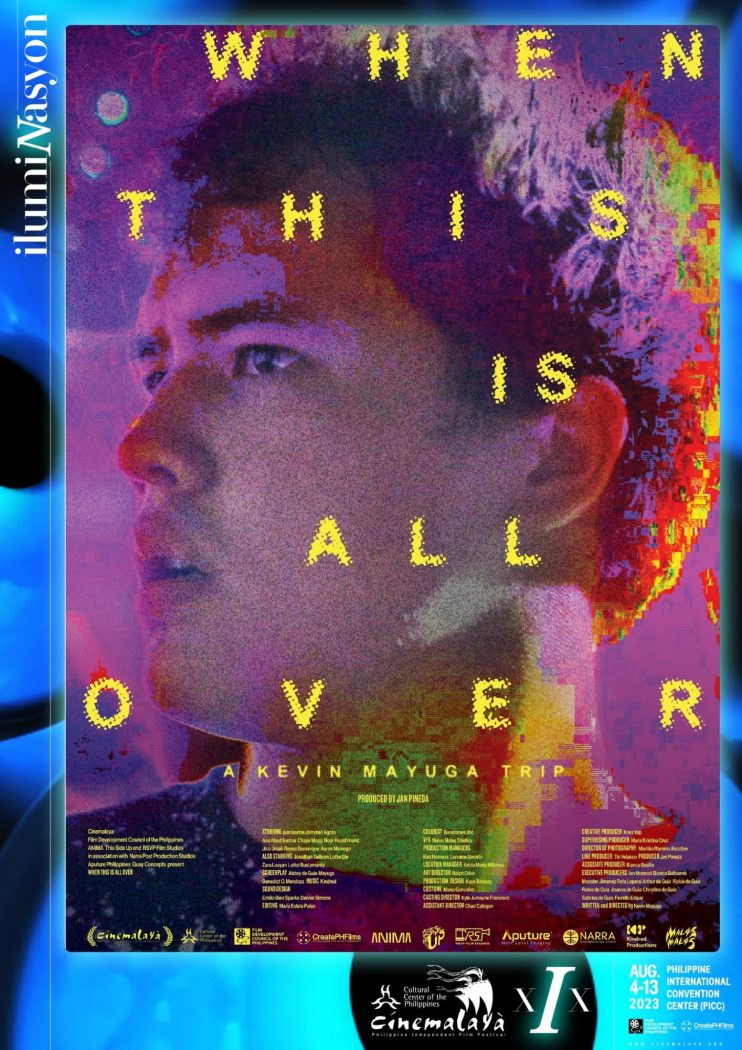 There you have it!
Better secure your Cinemalaya Festival passes before they run out!
For more information, visit CCP website (www.culturalcenter.gov.ph) and Cinemalaya website (www.cinemalaya.org). Follow the official CCP and Cinemalaya Facebook pages and other social media accounts in Twitter, Instagram and Tiktok.